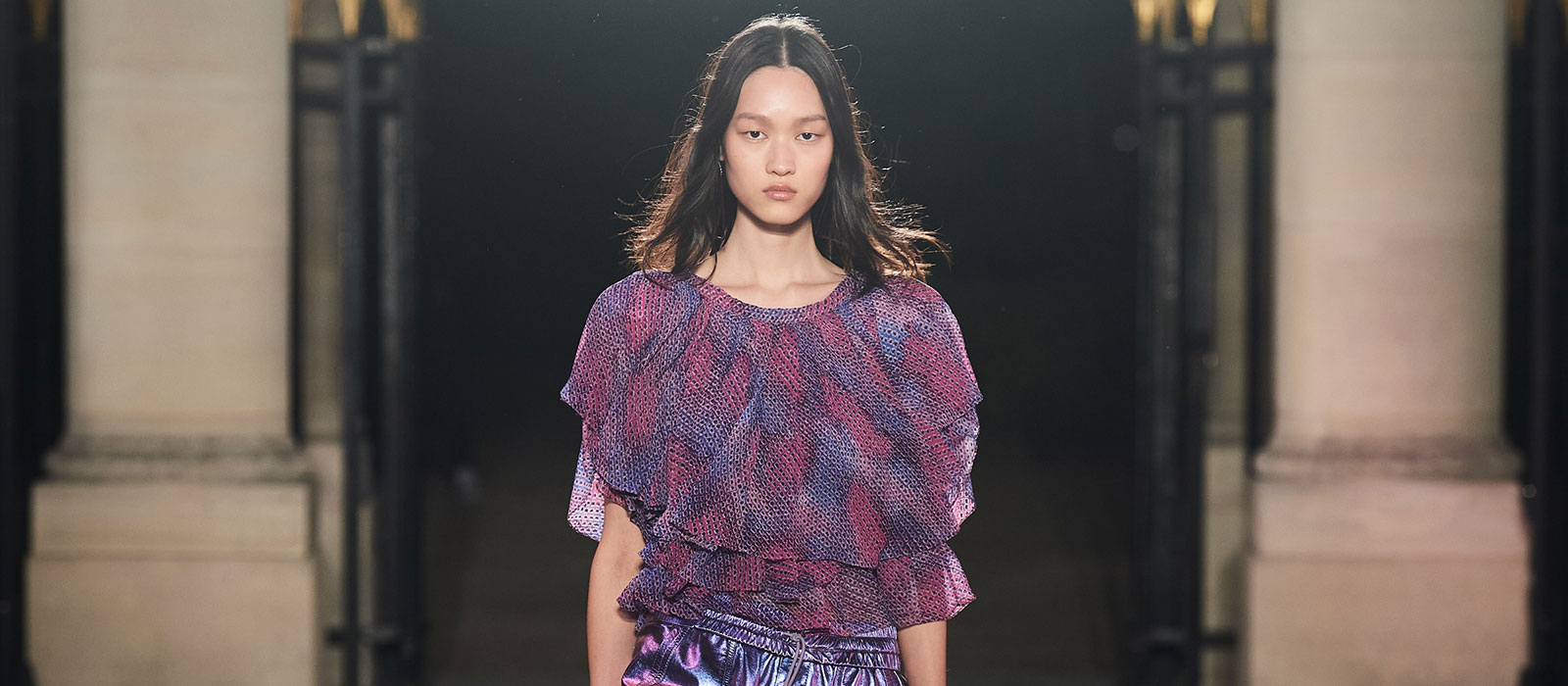 Isabel Marant Spring Summer 2022
Isabel Marant Spring Summer 2022 Collection.
"As the sun sets over the beach, a dazzling sky is printed on denim like an image on a film strip.
Here colour, joy and sensuality prevail. Inspired by the sporty vibe and the futuristic spirit of Hans Feurer's photos, reminiscent of the 90's, the collection plays with the codes of sexy femininity and athletic apparel.
Beachwear and ready-to-wear intertwine and merge throughout the show. The girls, hoisted onto high-heeled clogs, seem to have come out of the water to get straight back into town. Bikinis and bras serve as a support for the looks.
Technical fabrics and sportswear-inspired iridescent fabrics change color under the intensity of the lighting. Parachute- shaped garments bounce to the rhythm of the steps. Spanning Japanese references and the 80's early history of graffiti, prints are scrambling. Jeans are adorned with metallic embroideries. The attitude of the Isabel Marant girls, their energy, nonchalance and optimism are contagious.
This Spring-Summer 2022 collection is set to music by Italian artist Gabber Eleganza, who has been working alongside Isabel for the past three seasons."
---
You May Also Like: Fashion Collections
---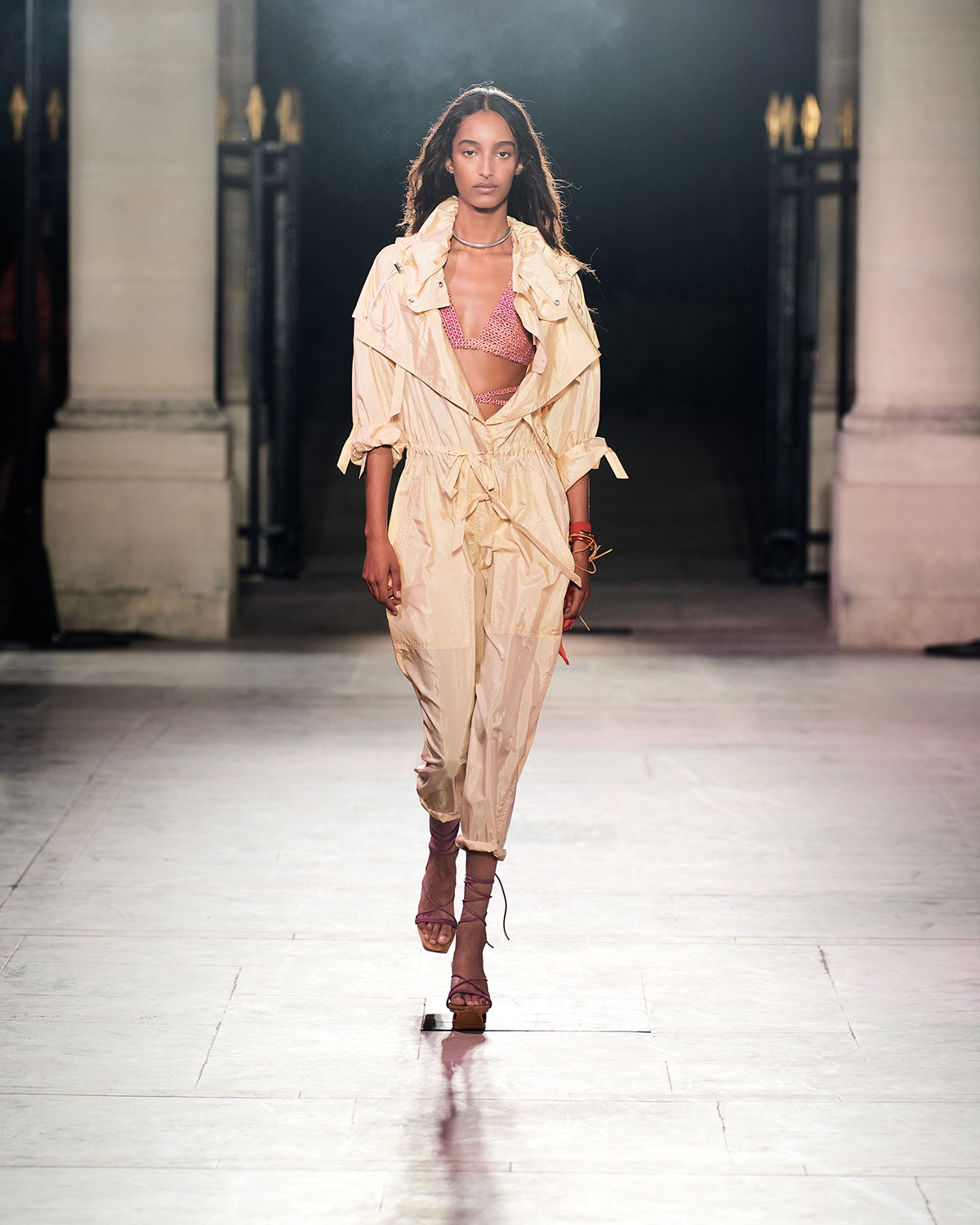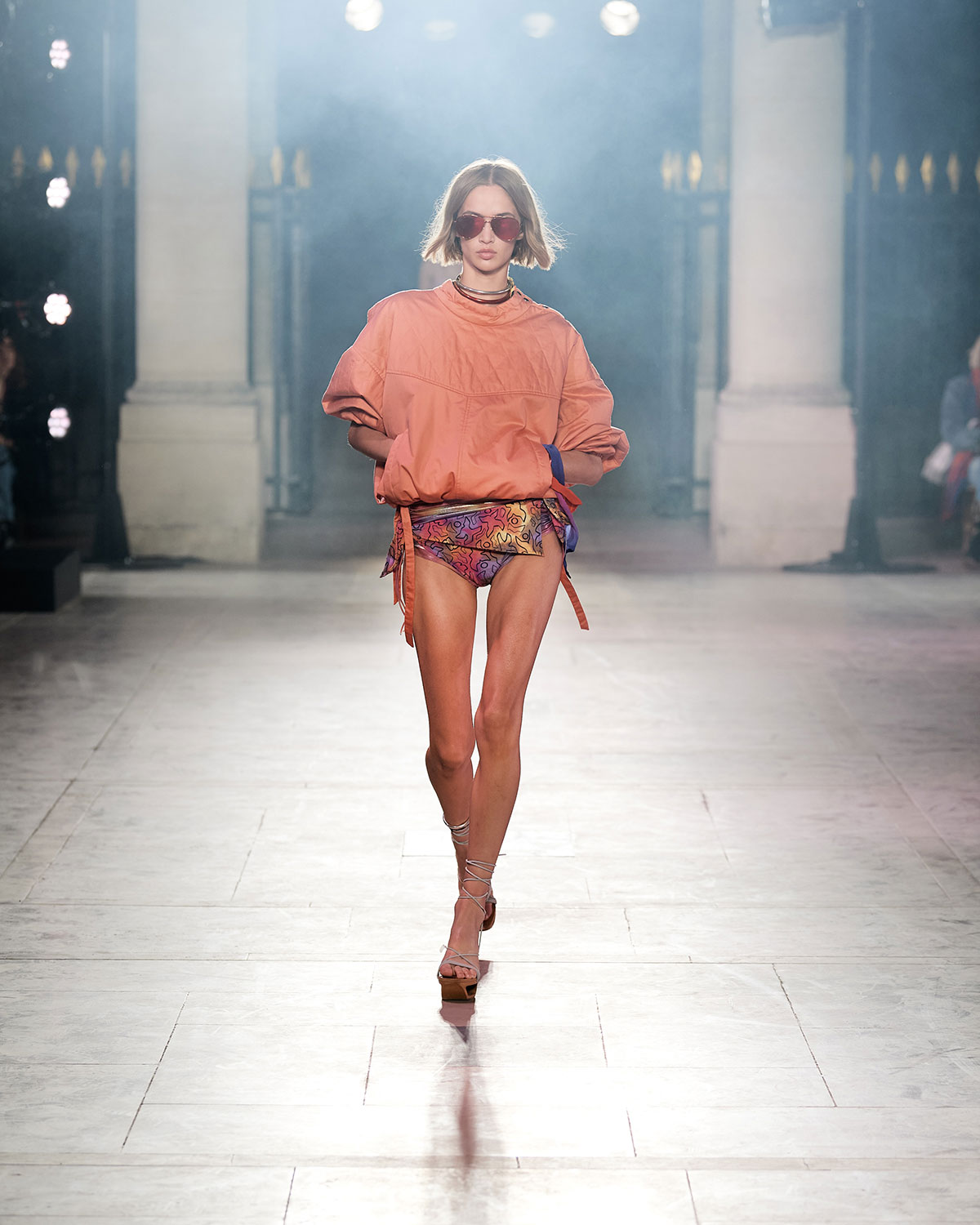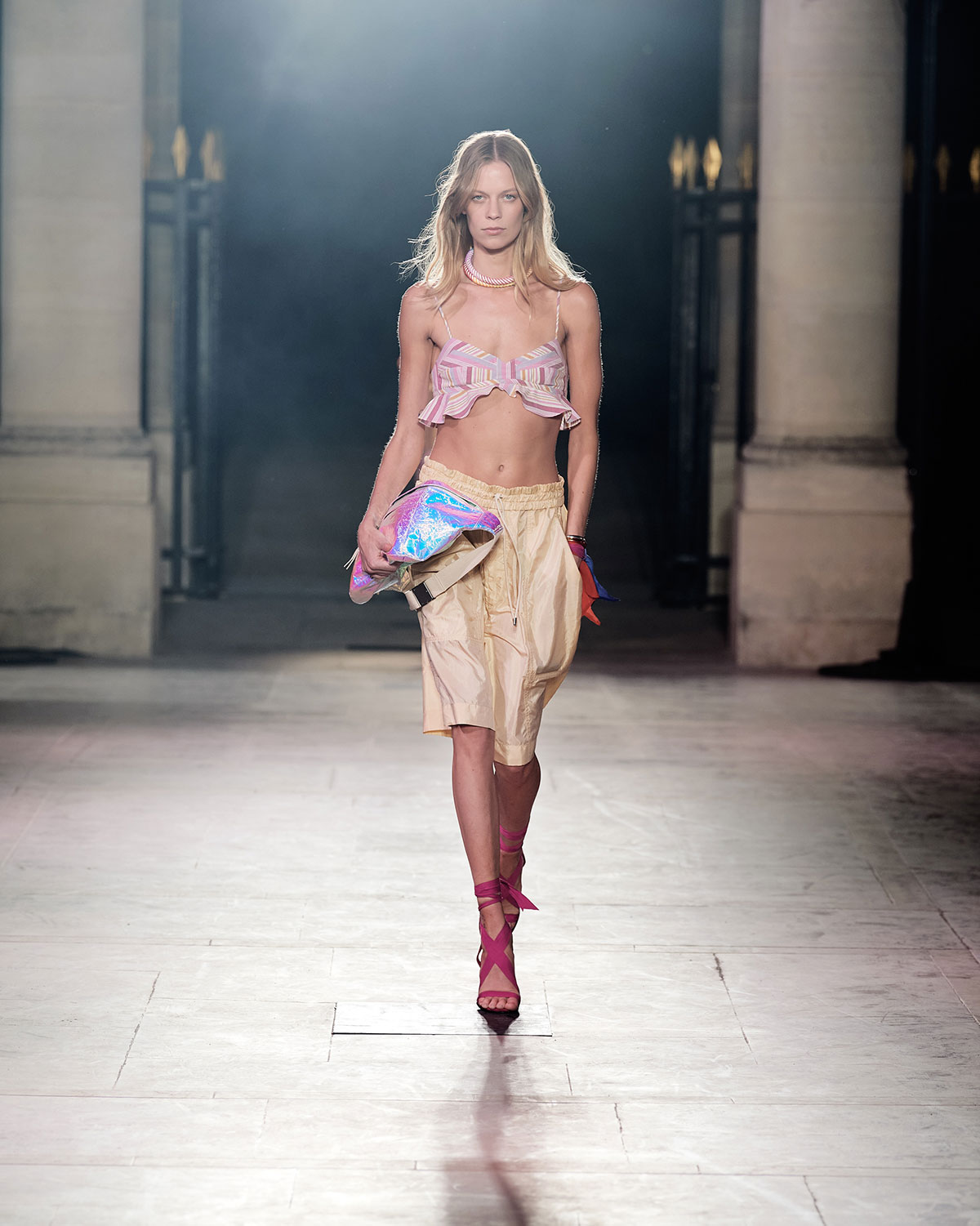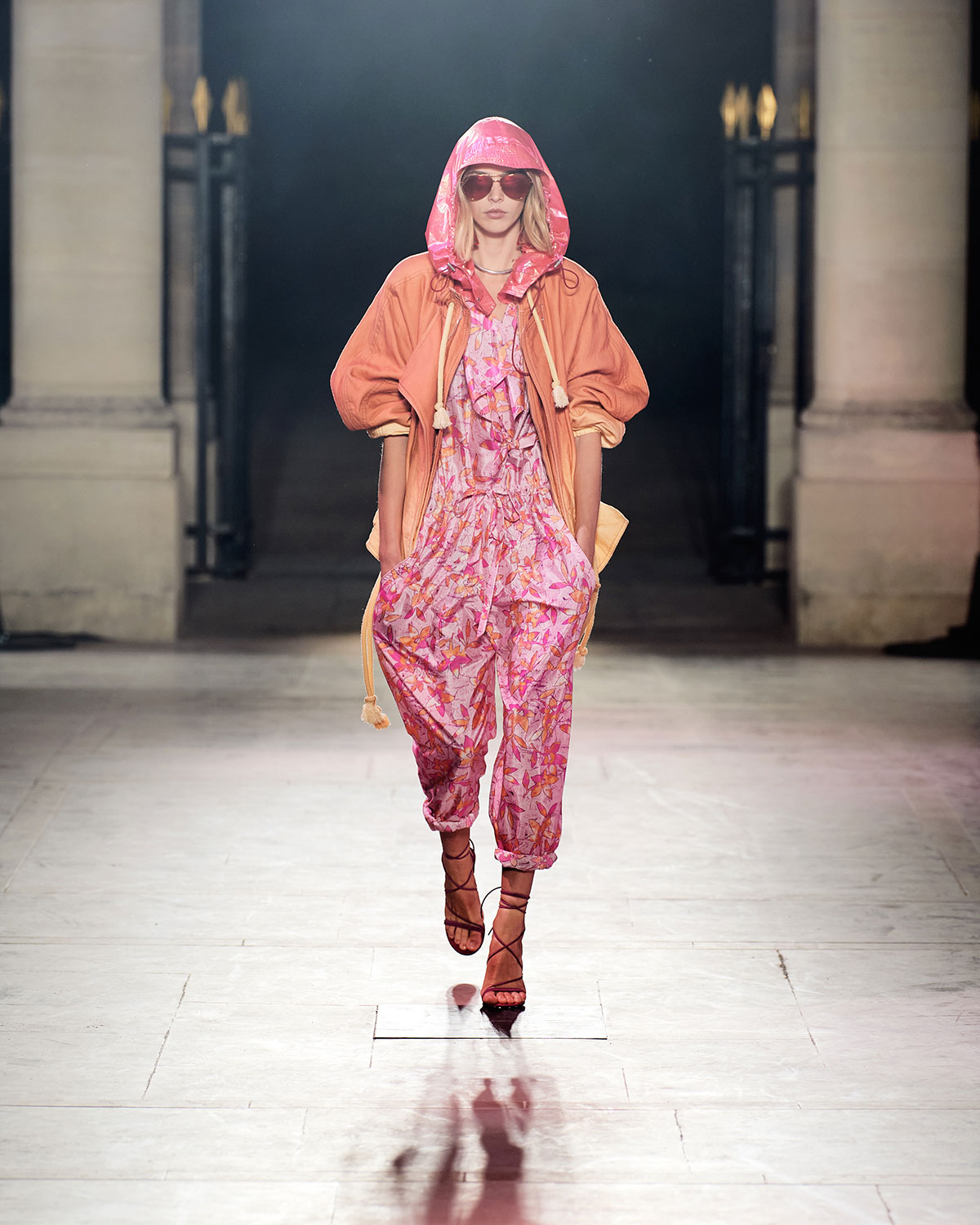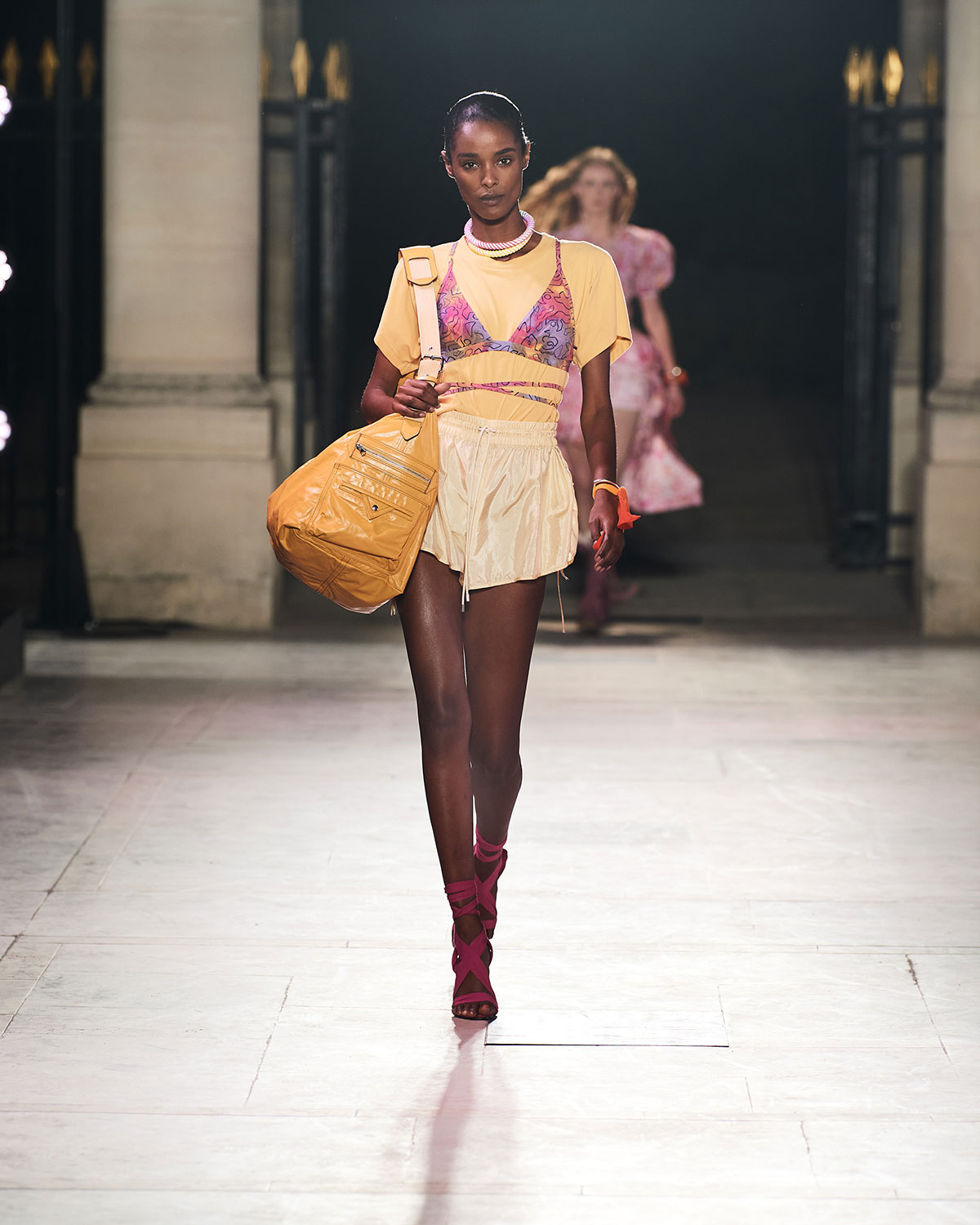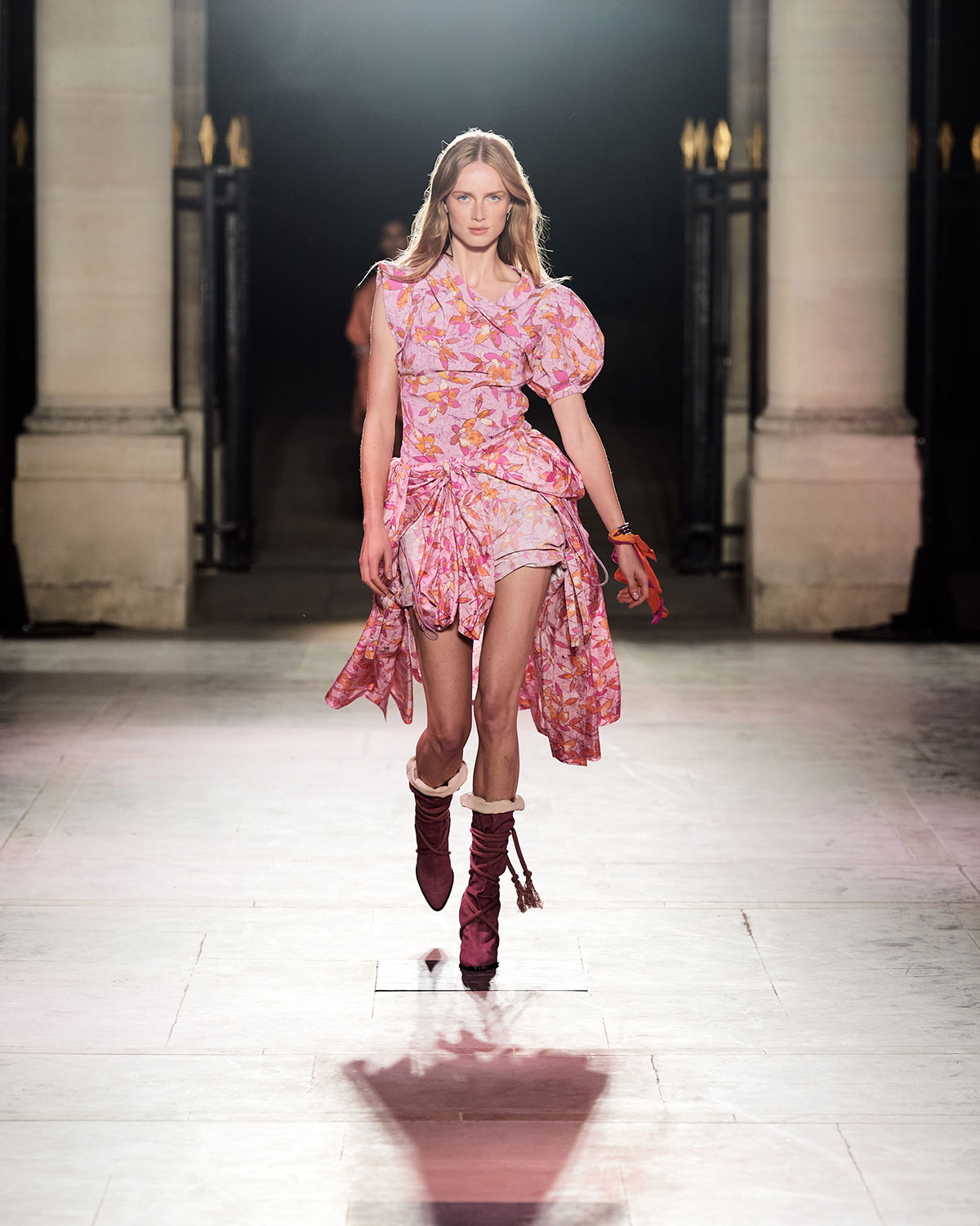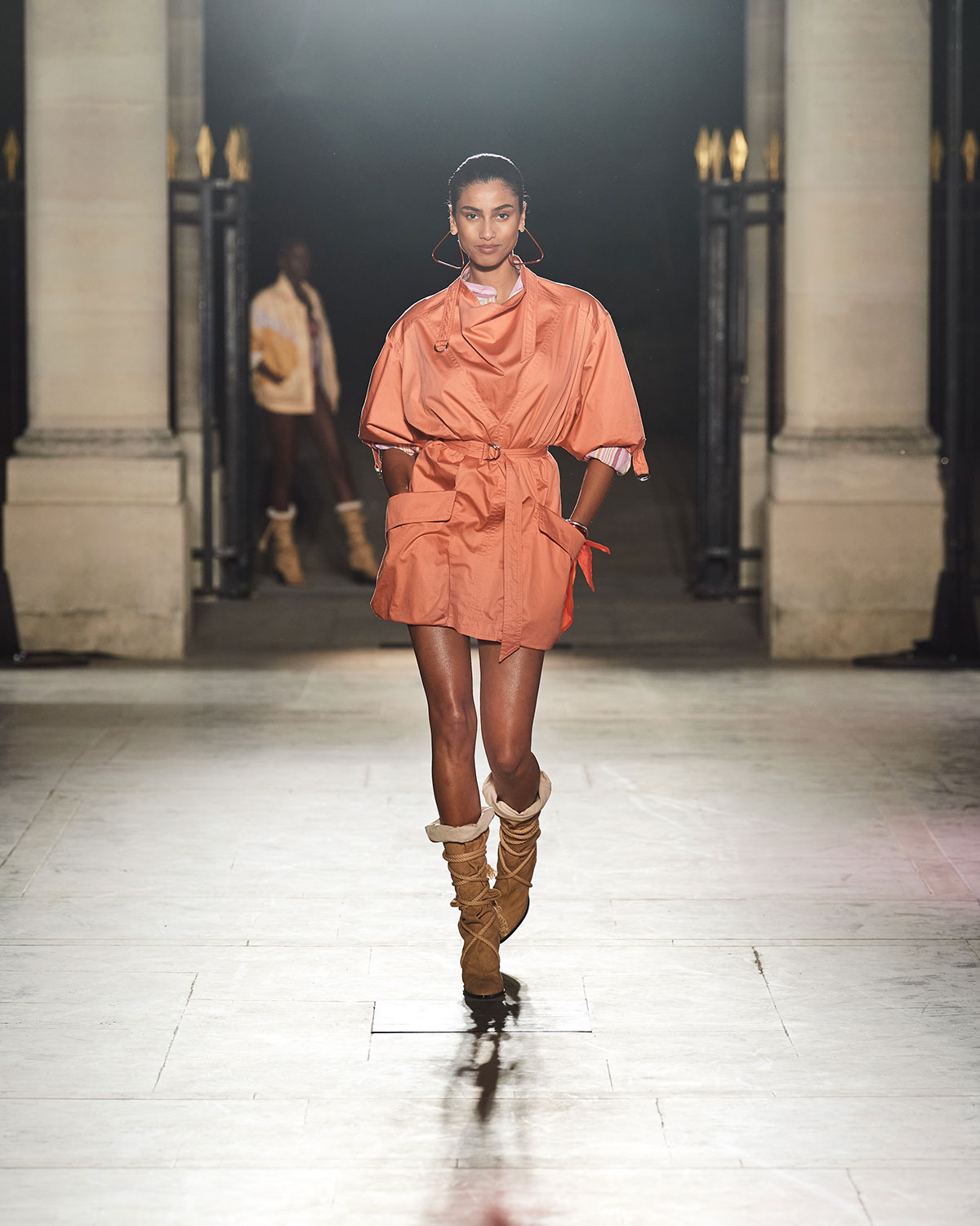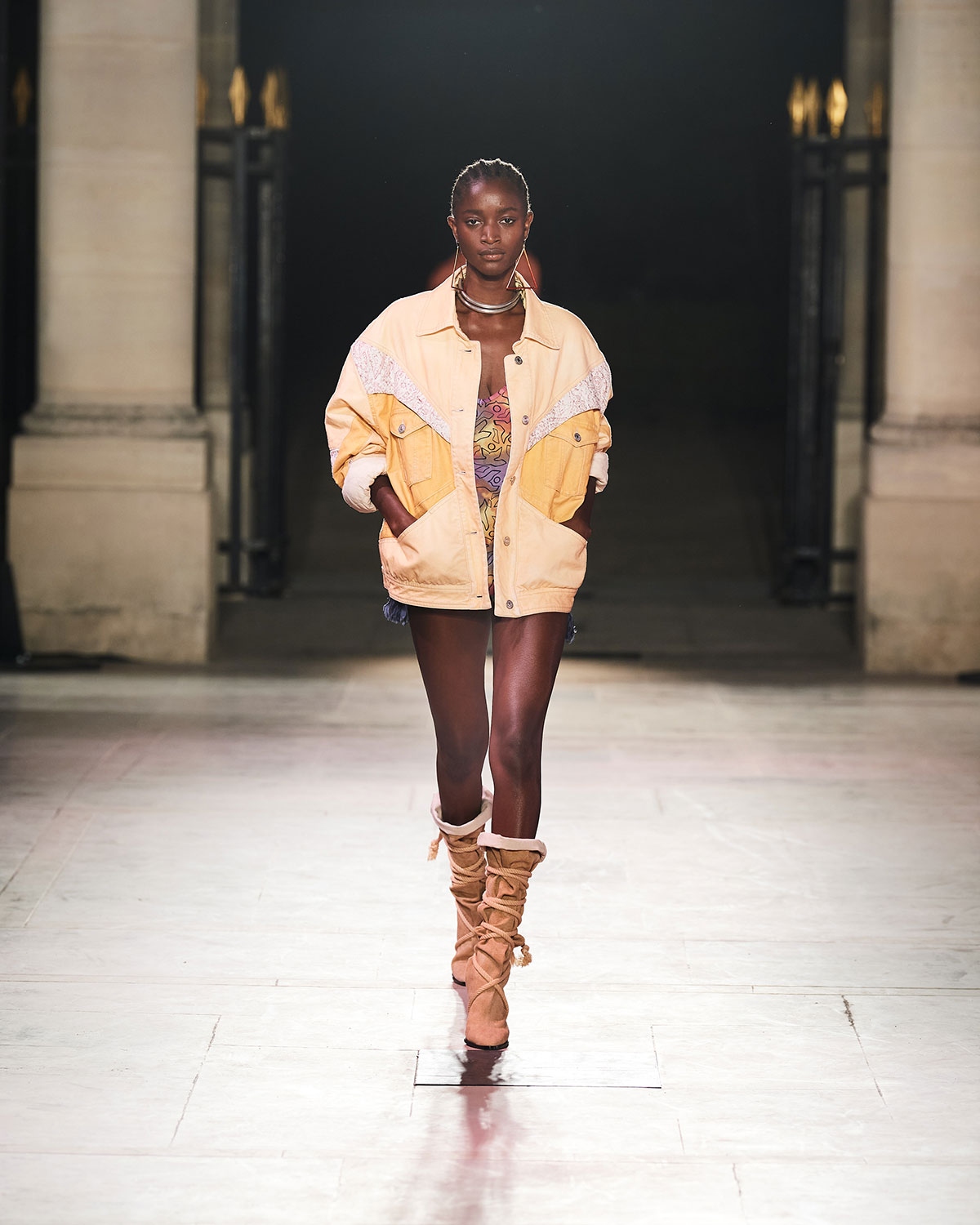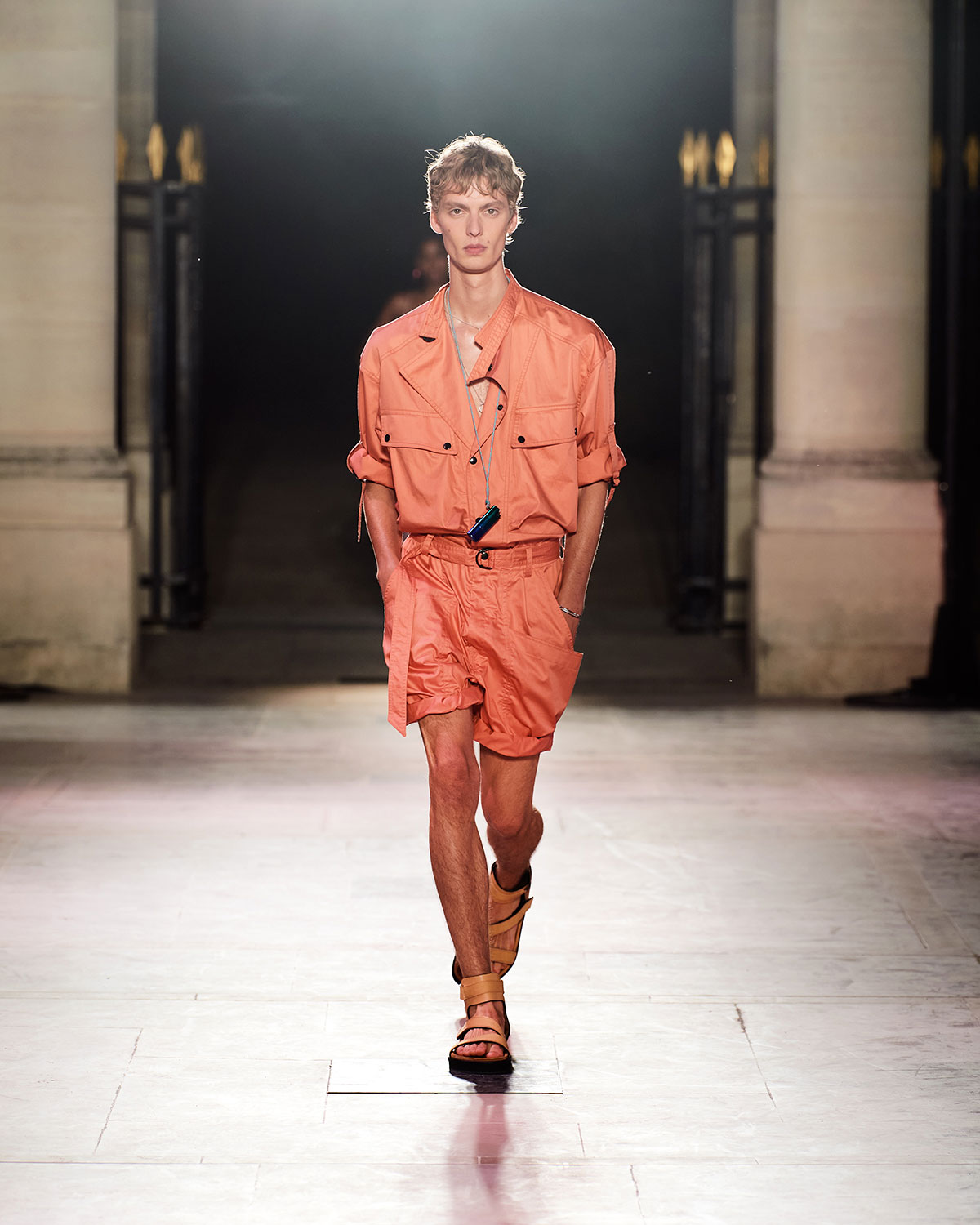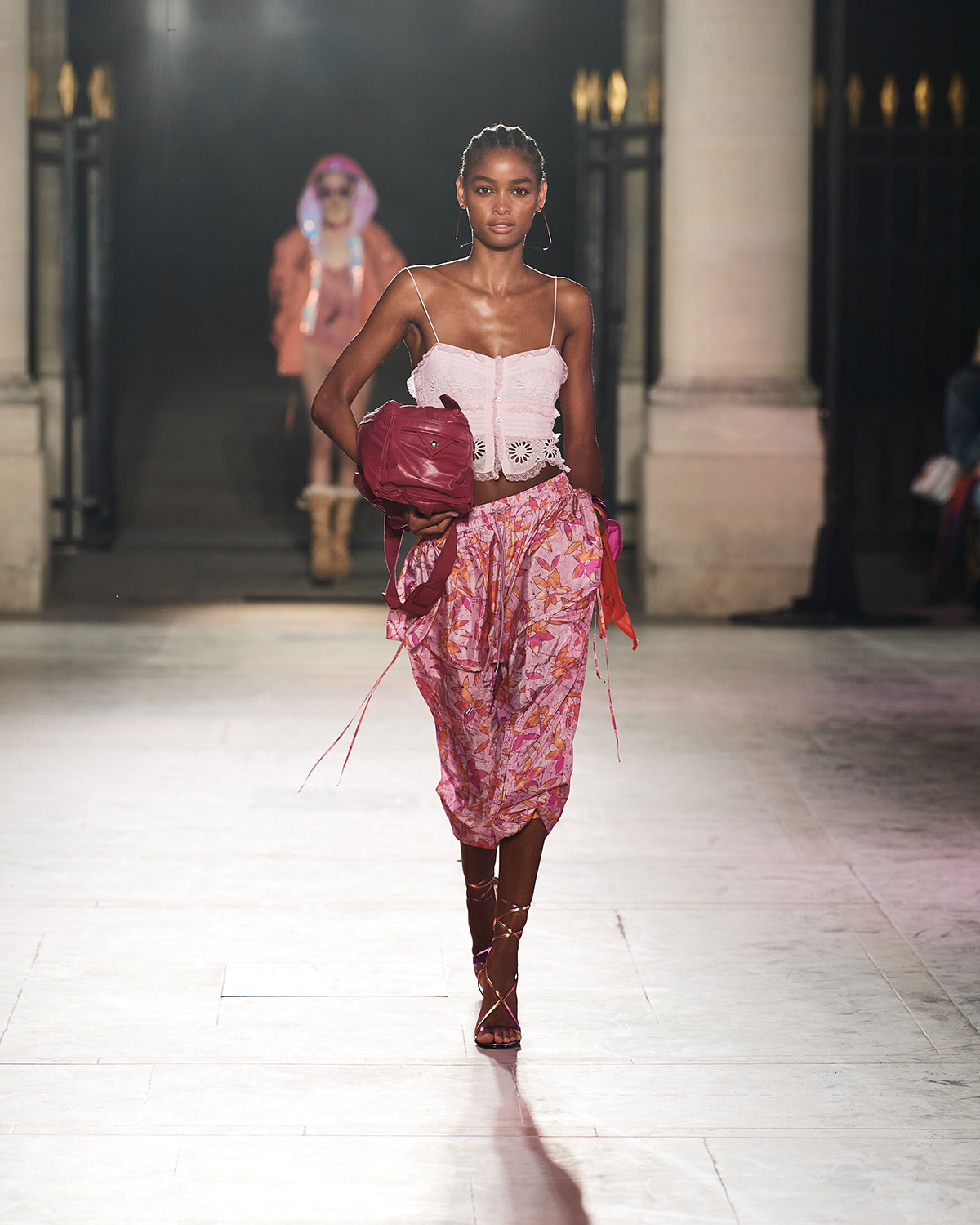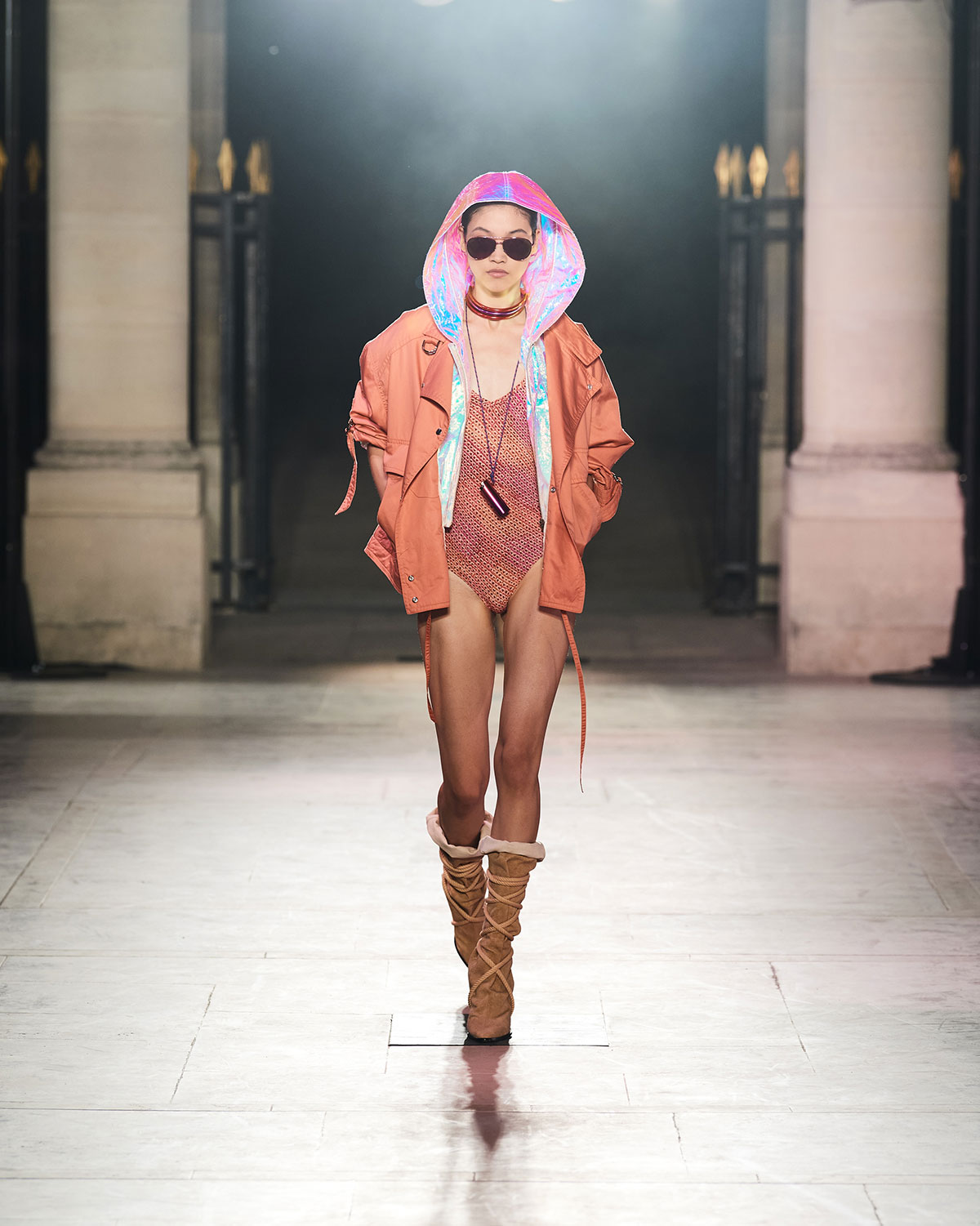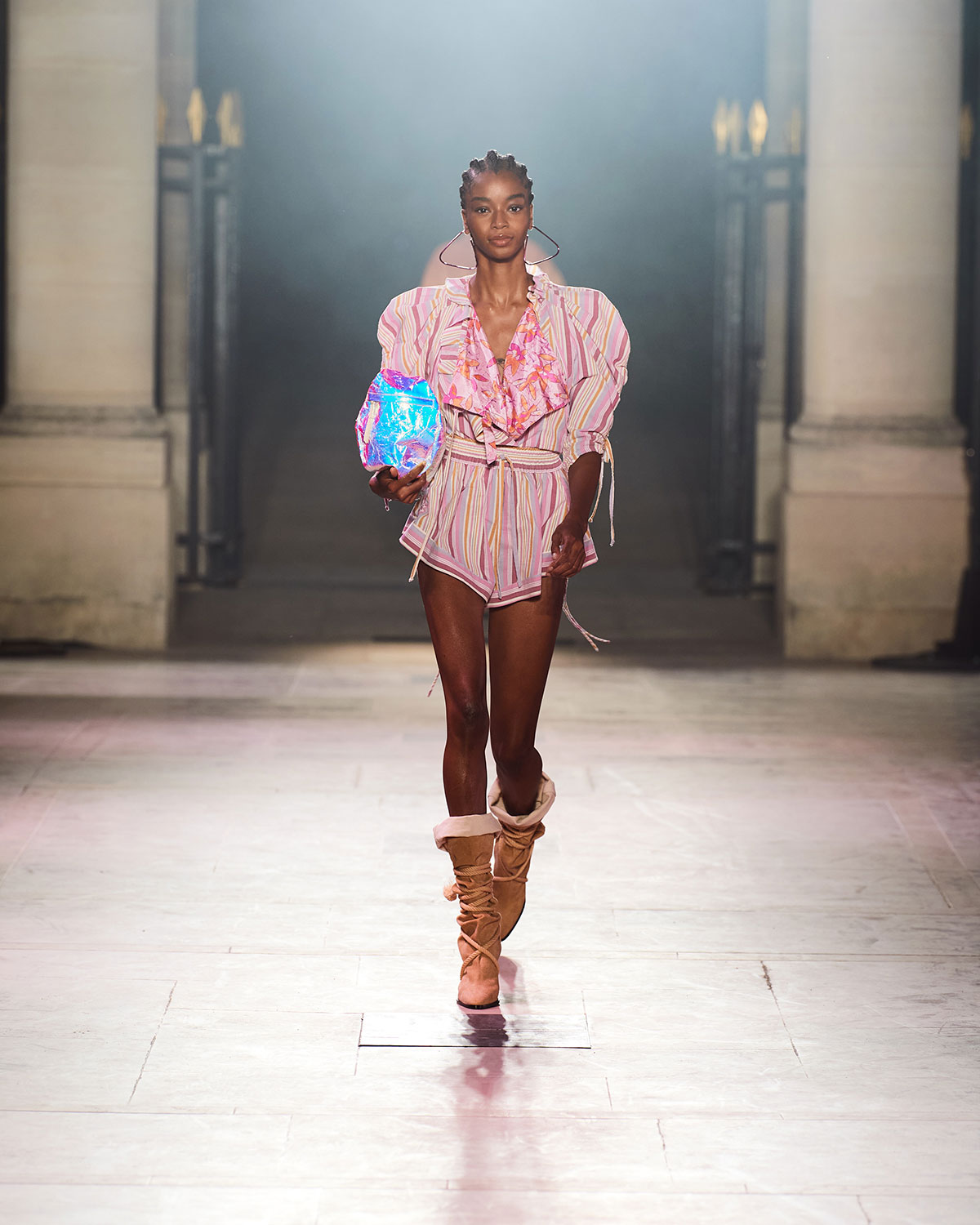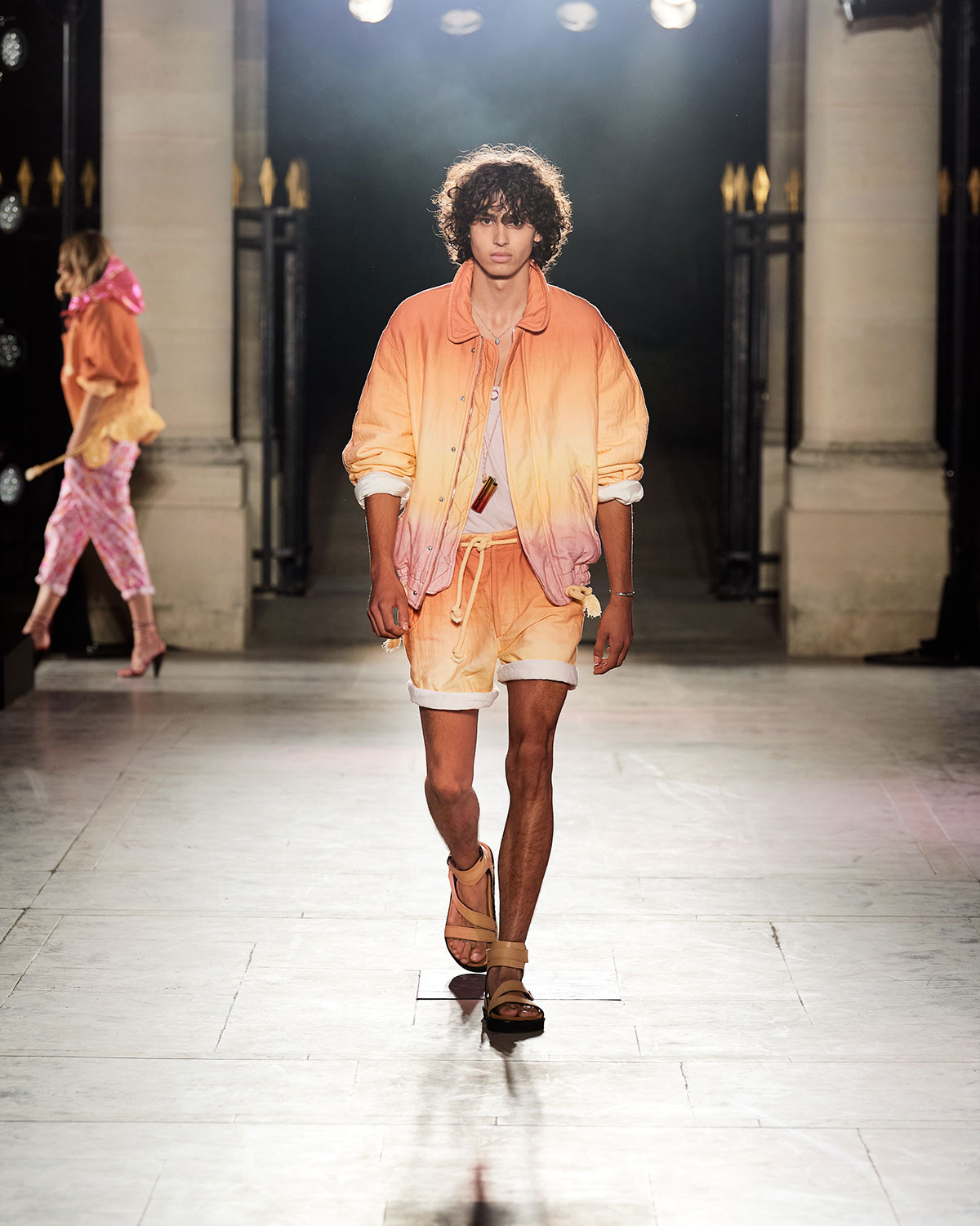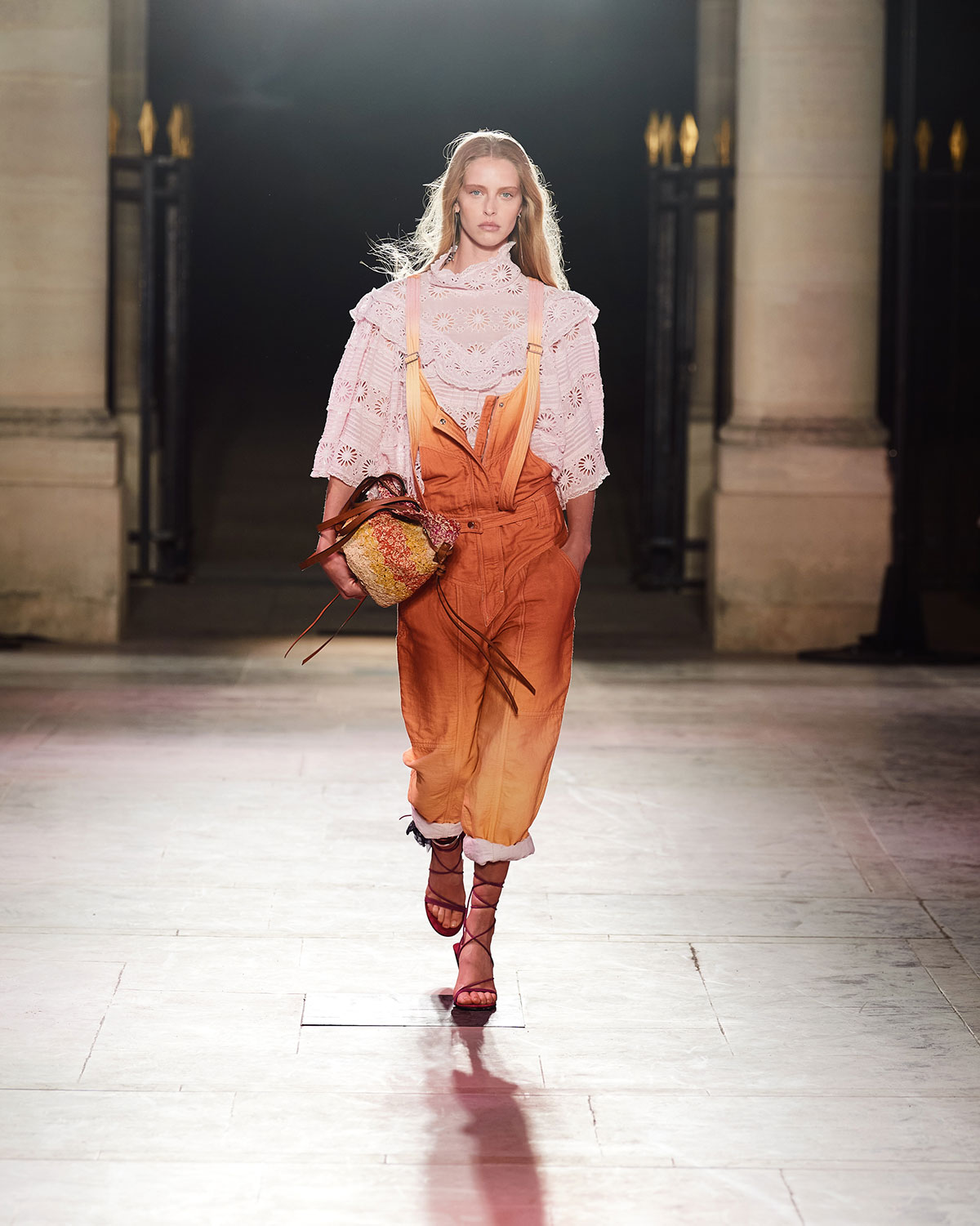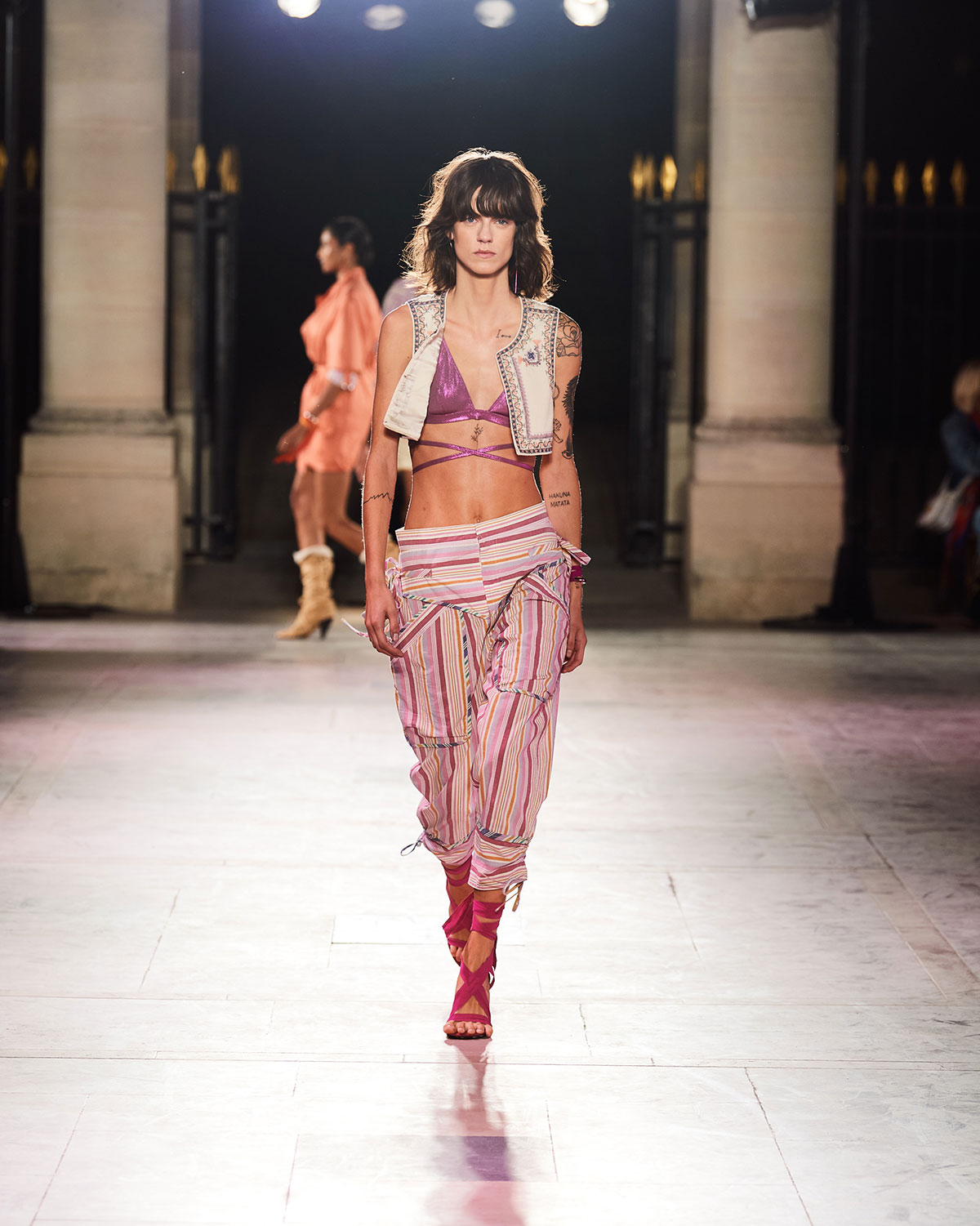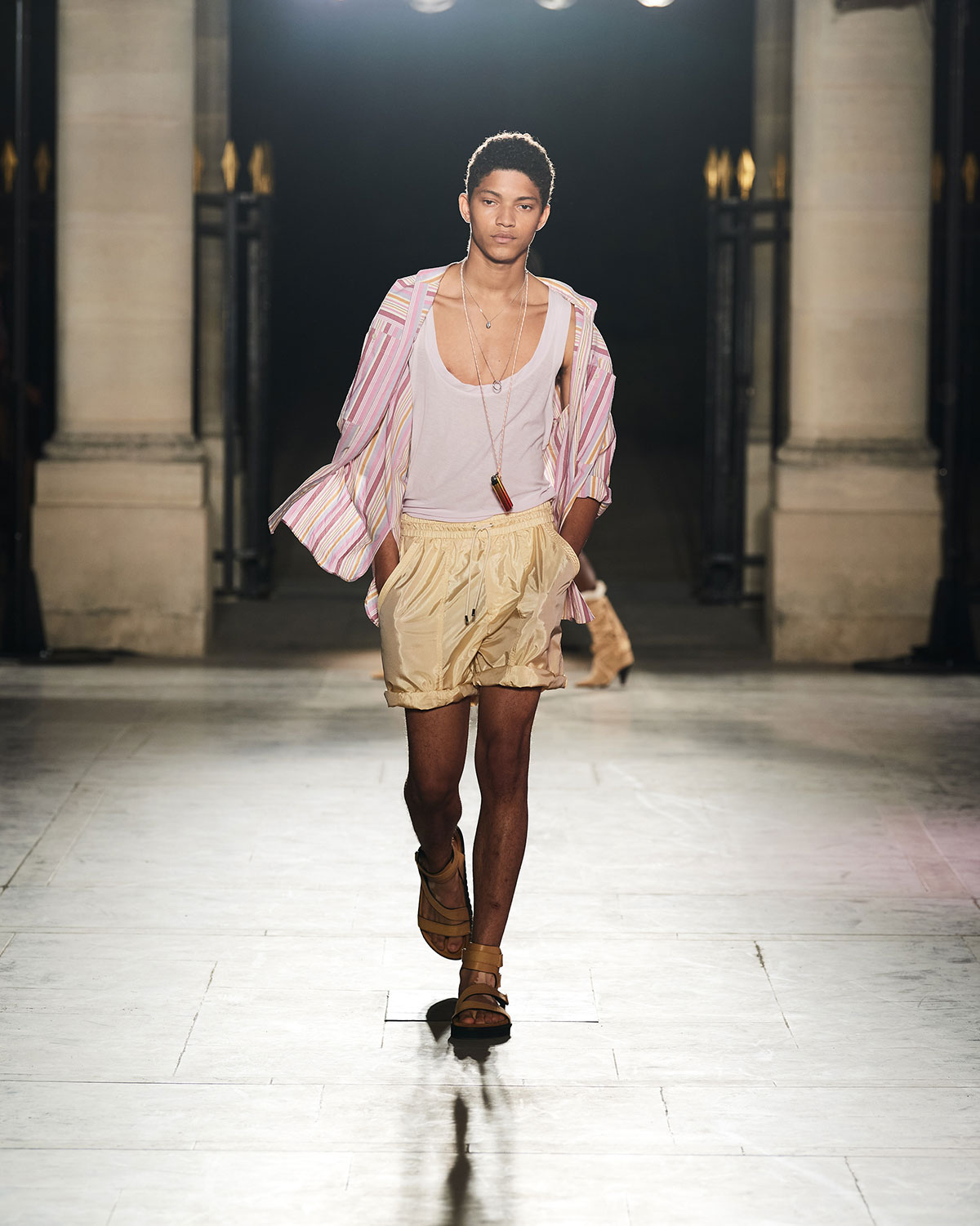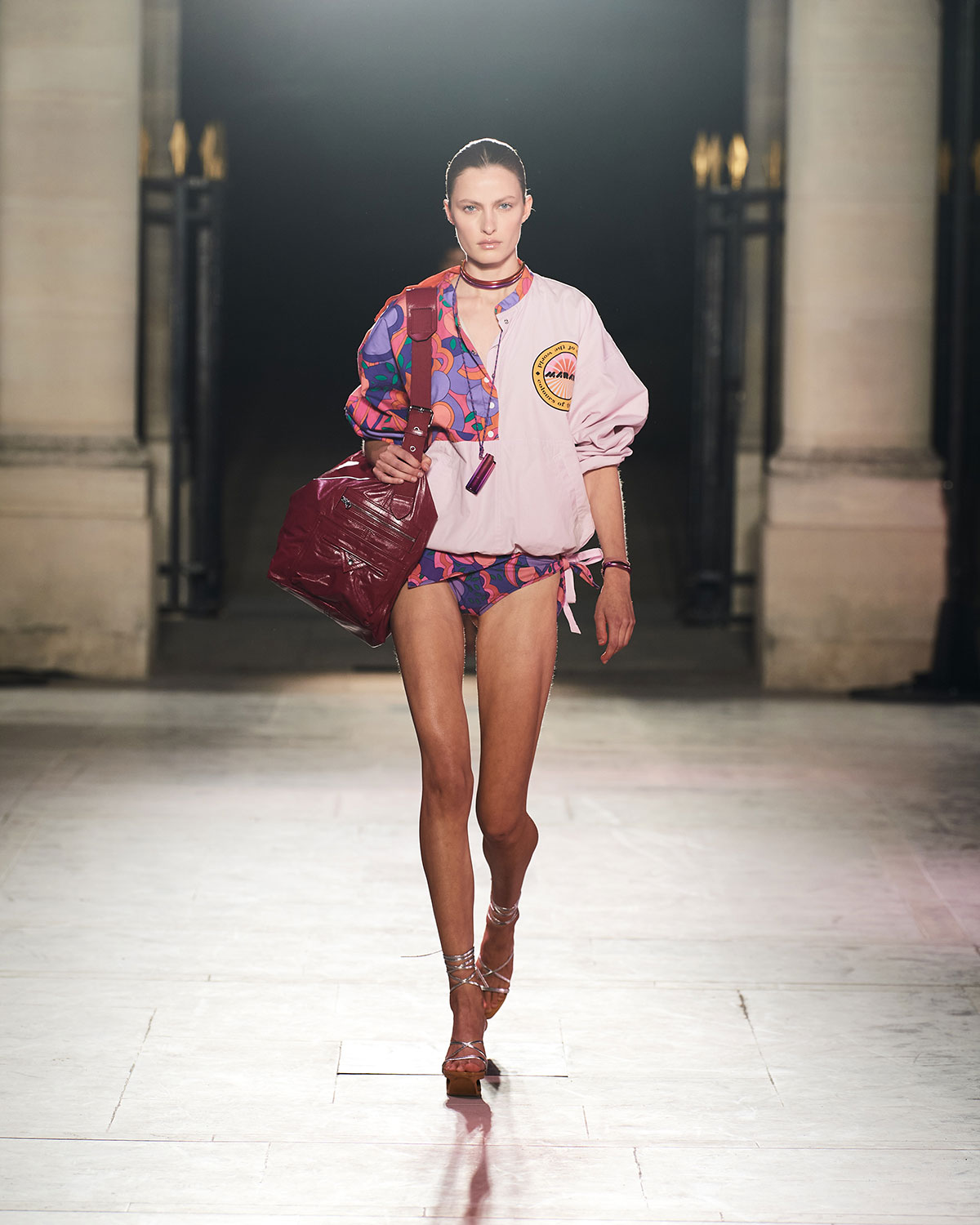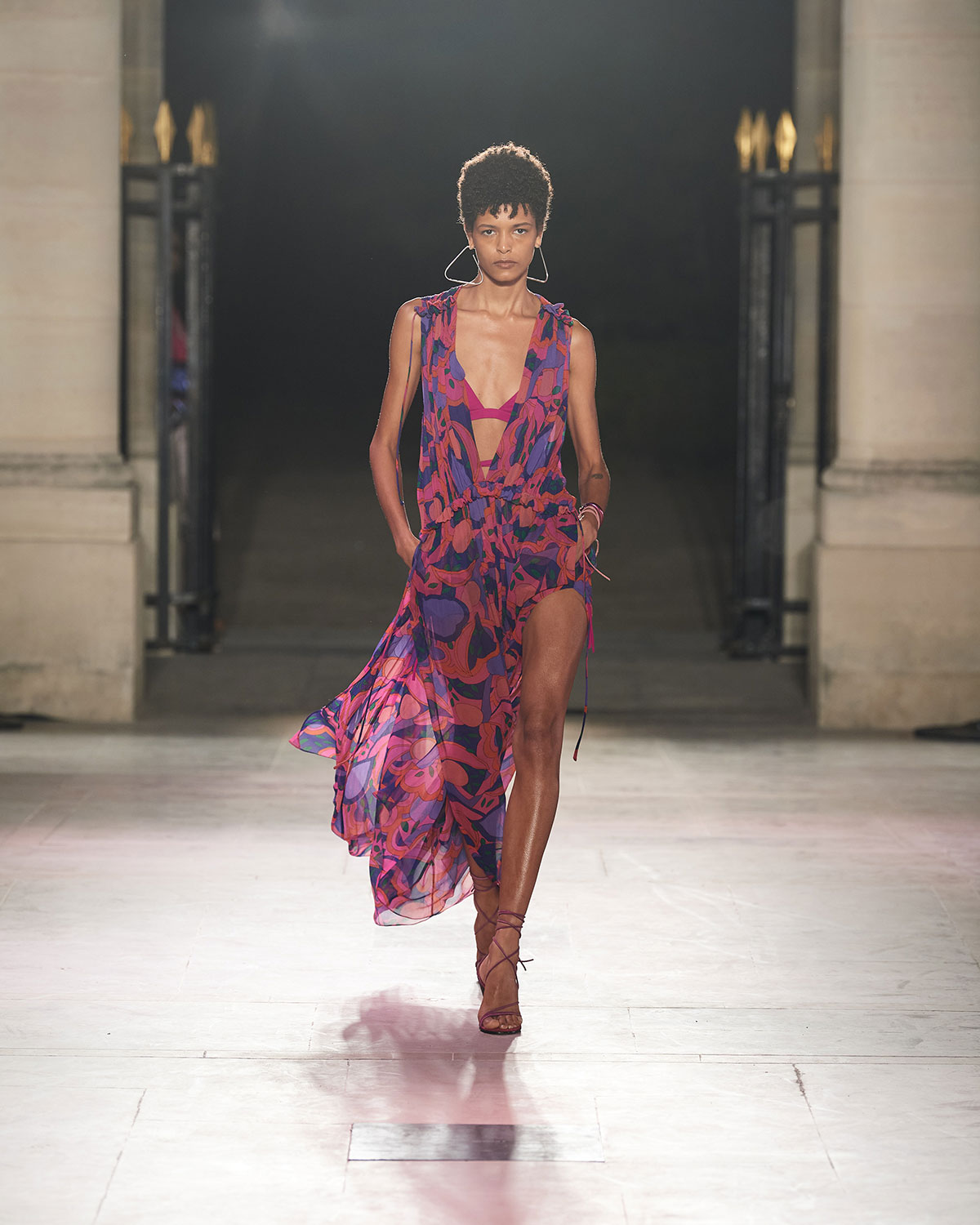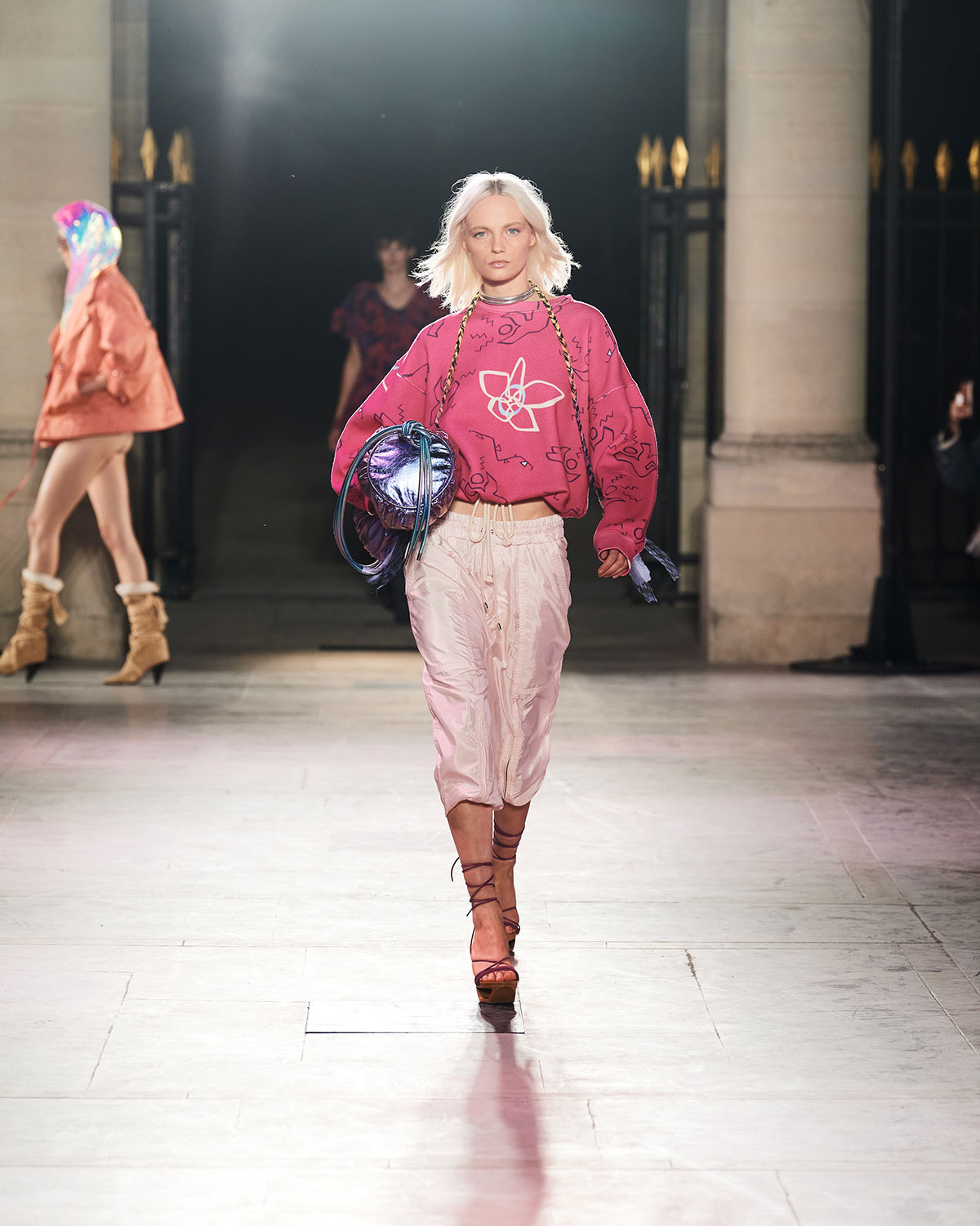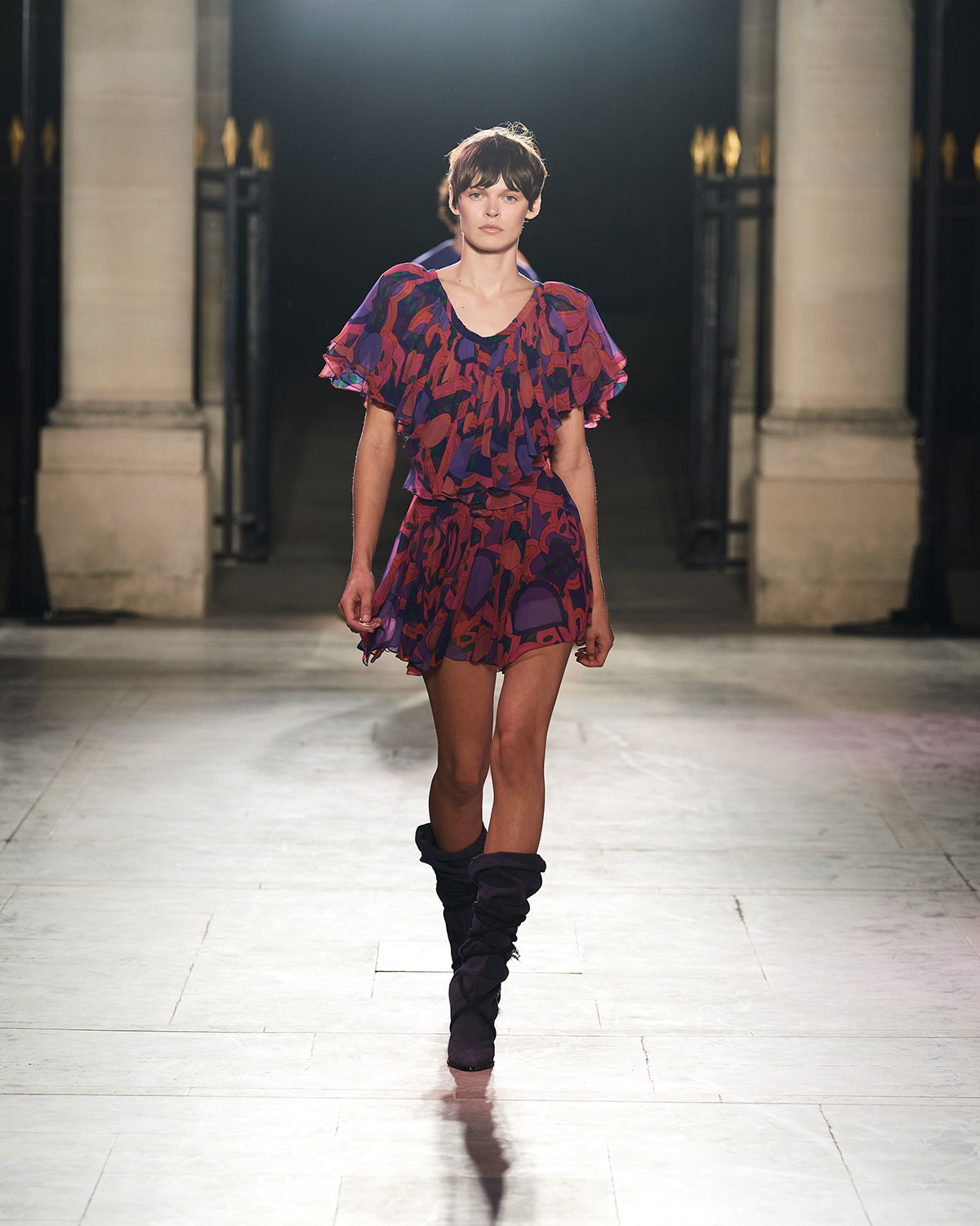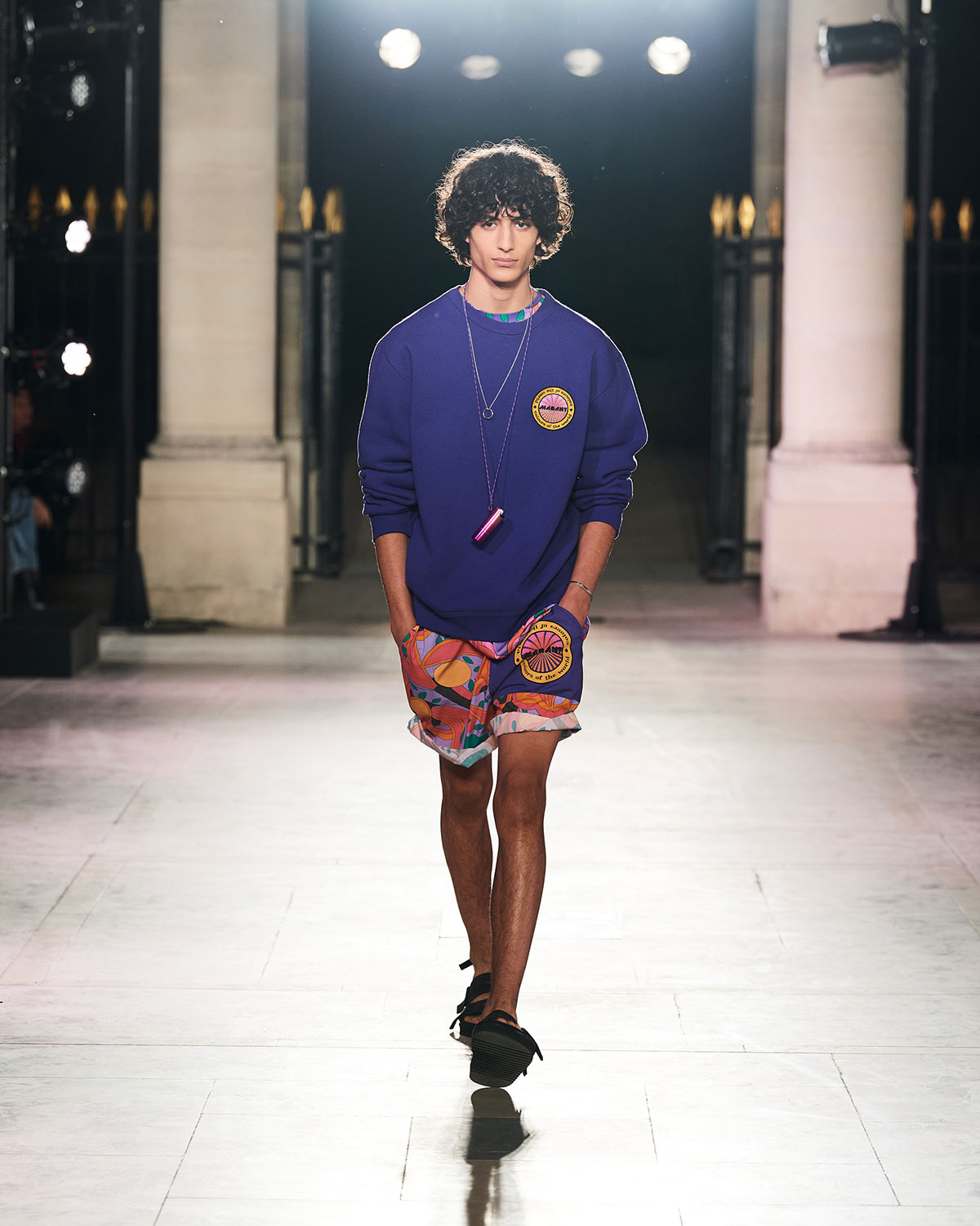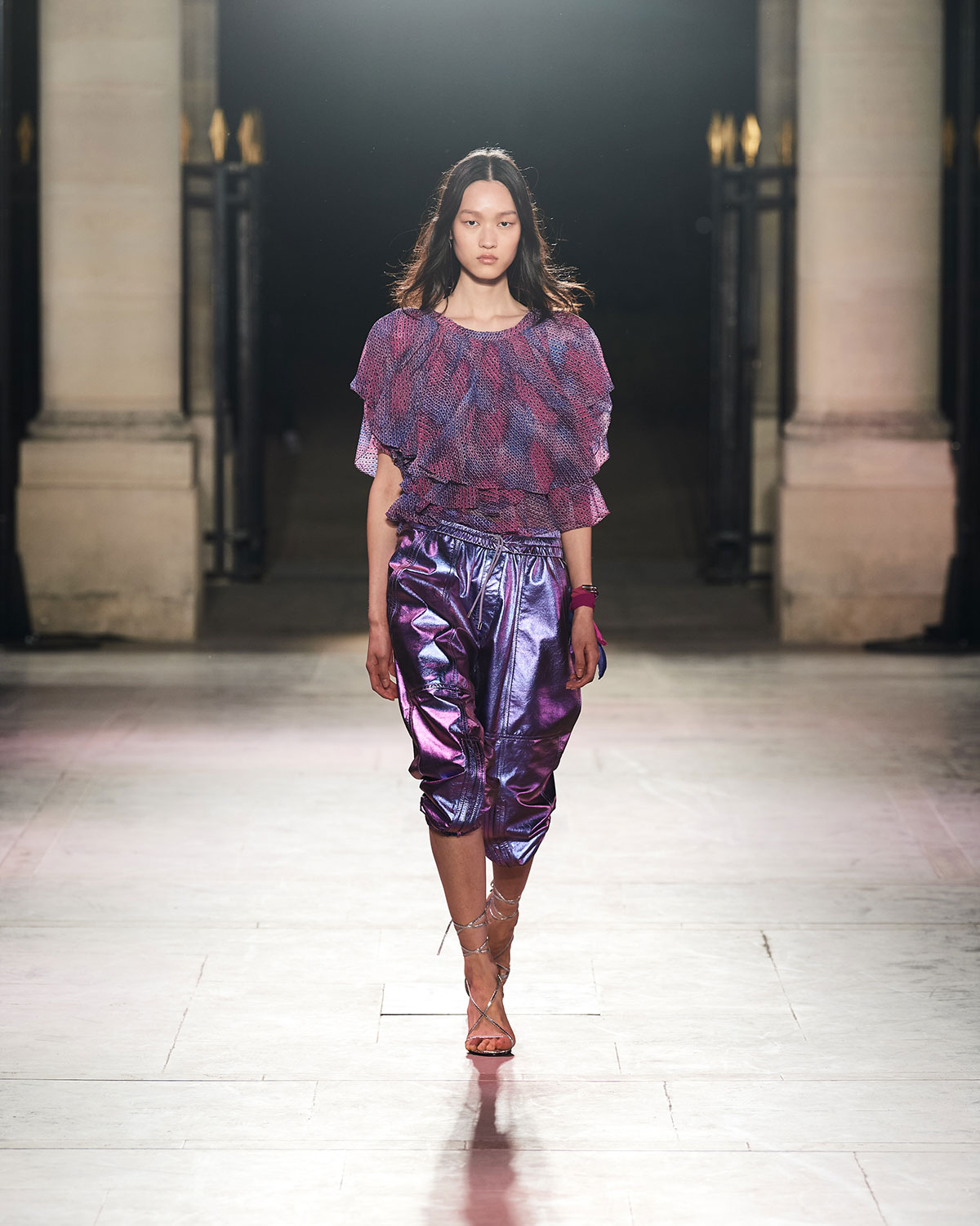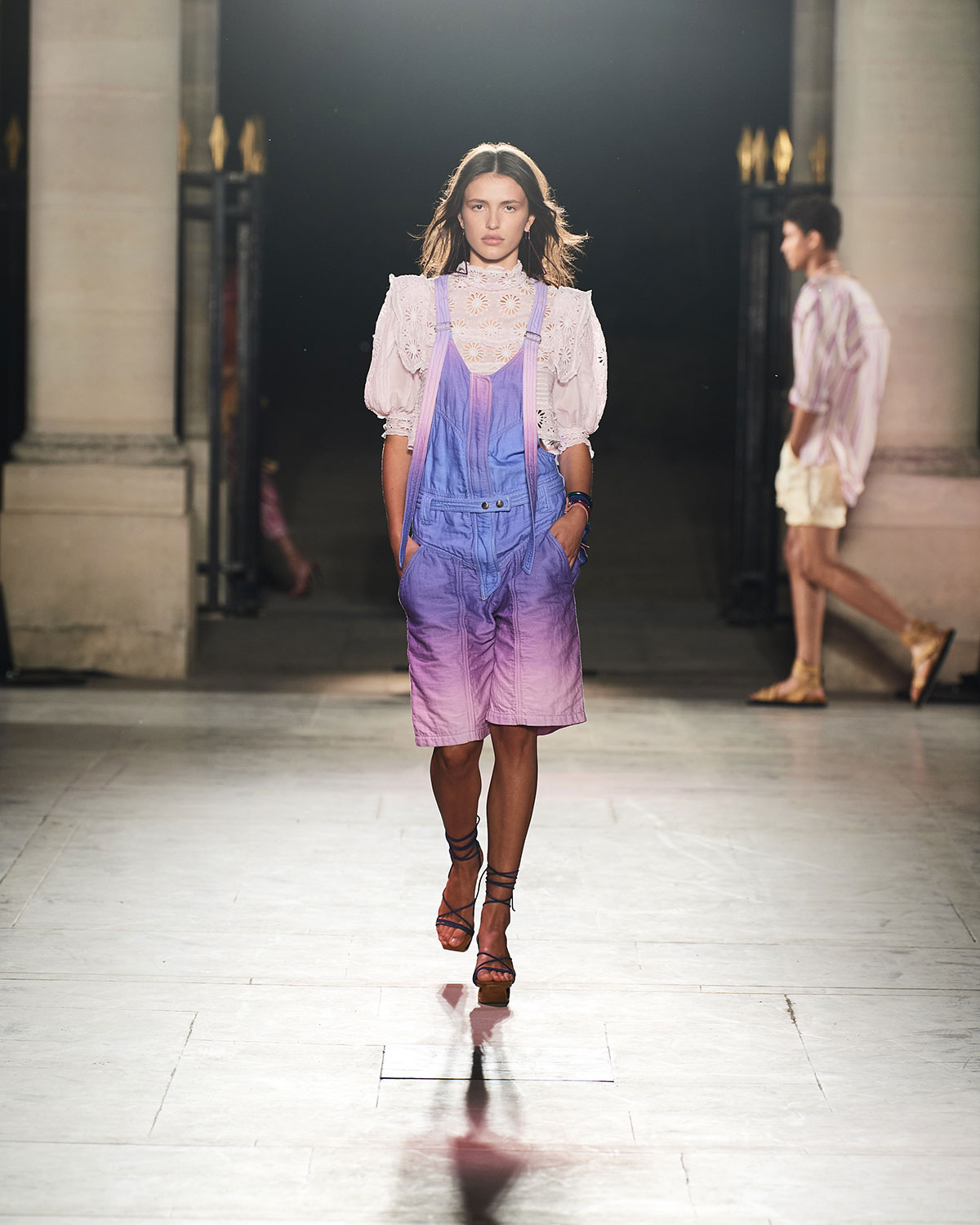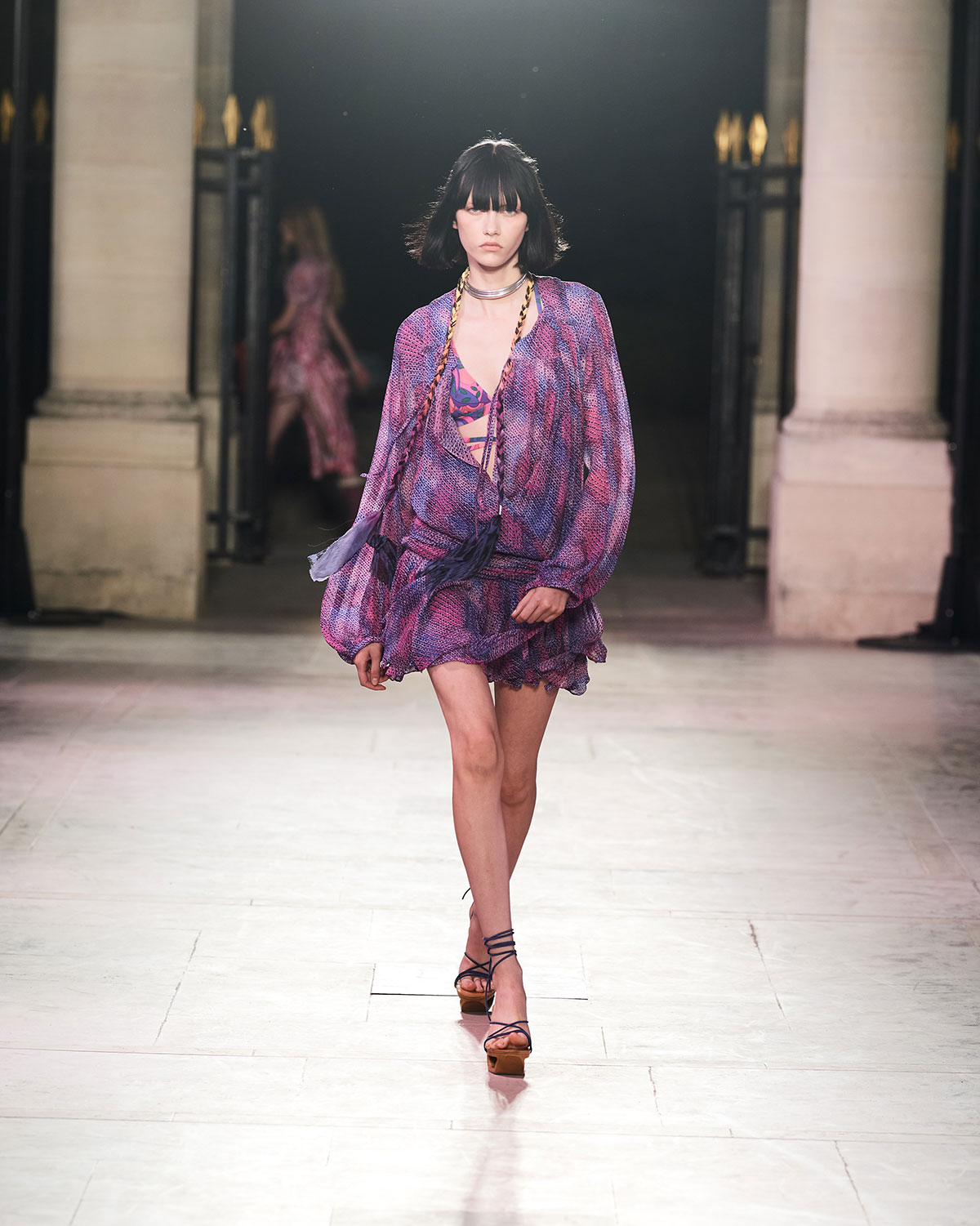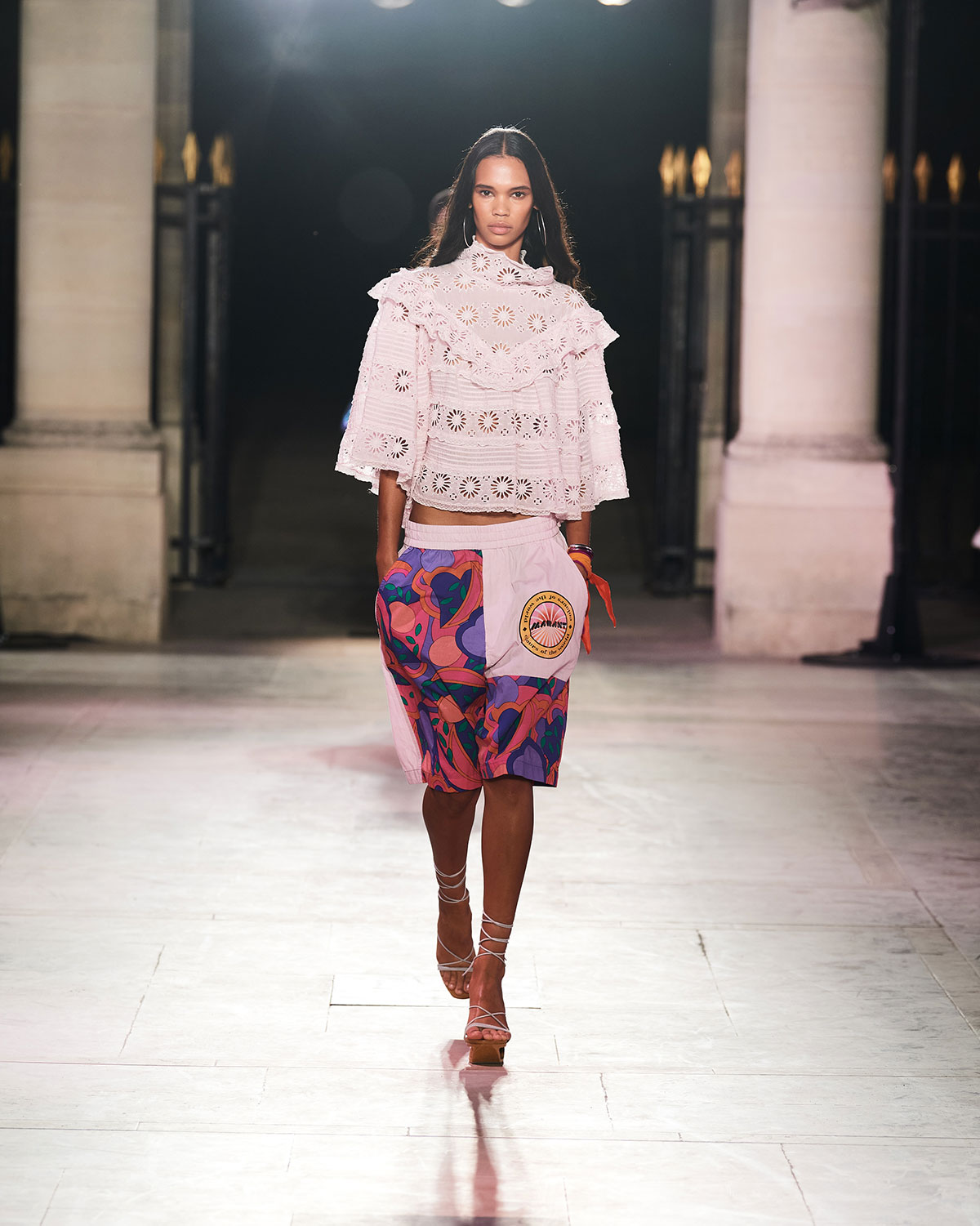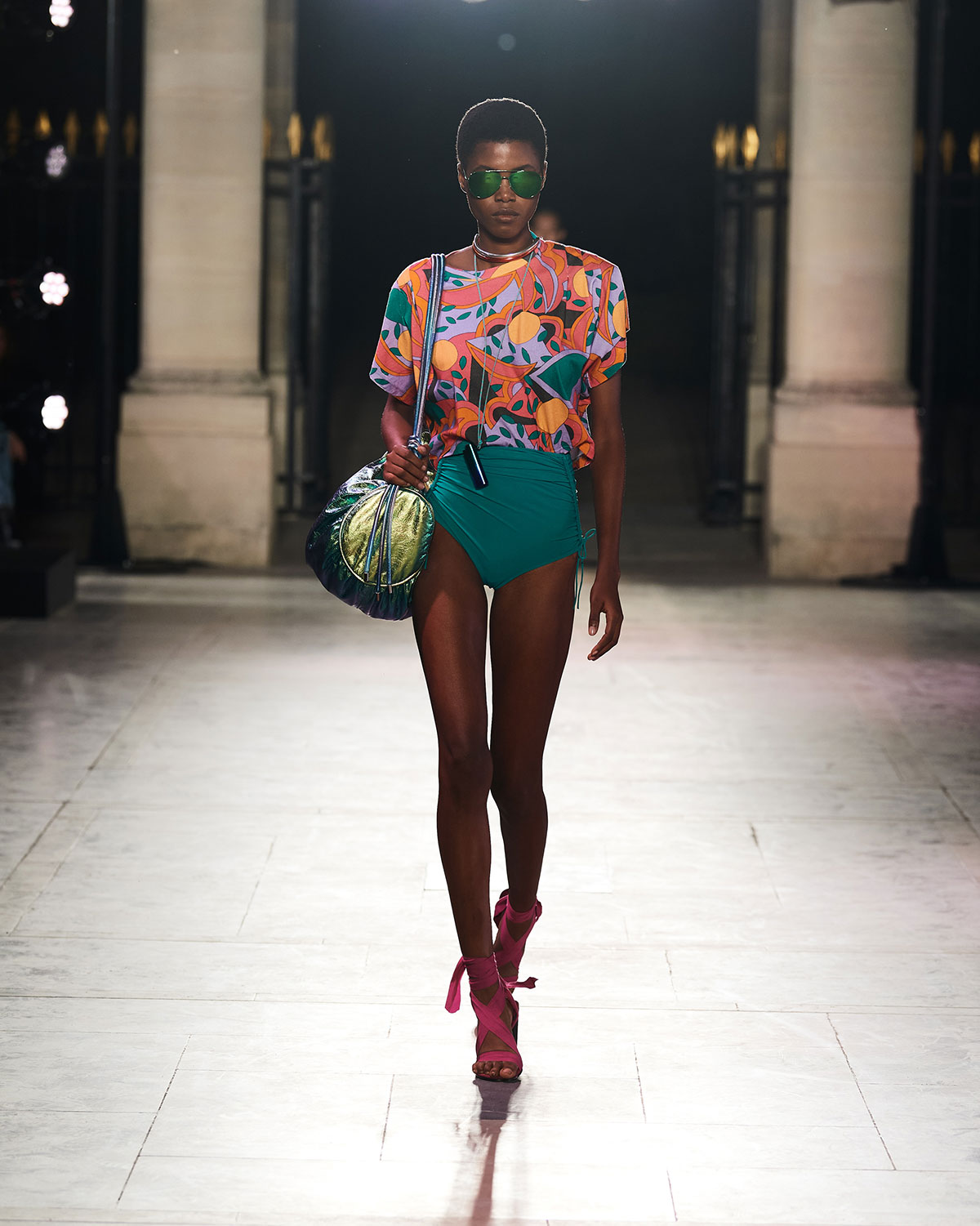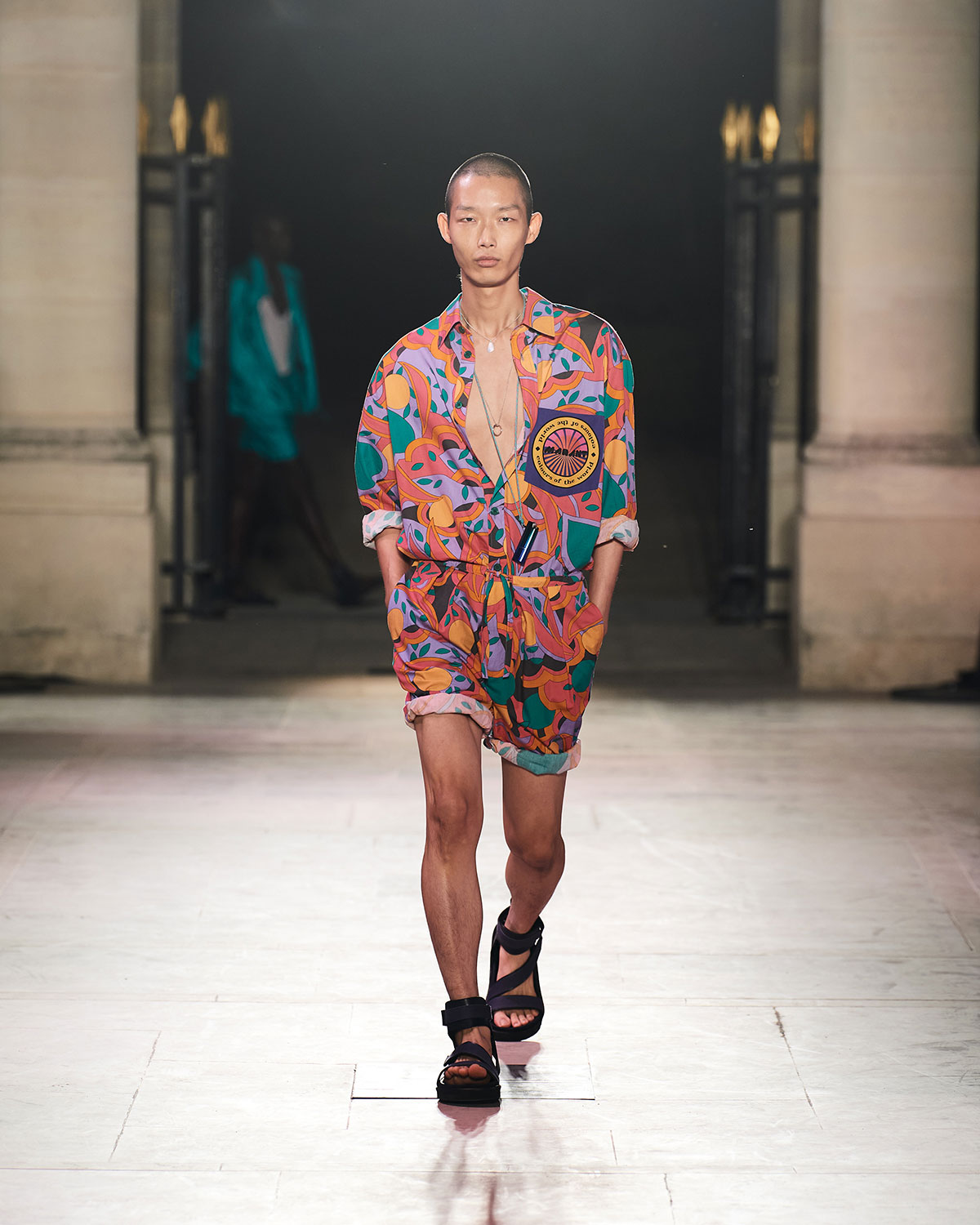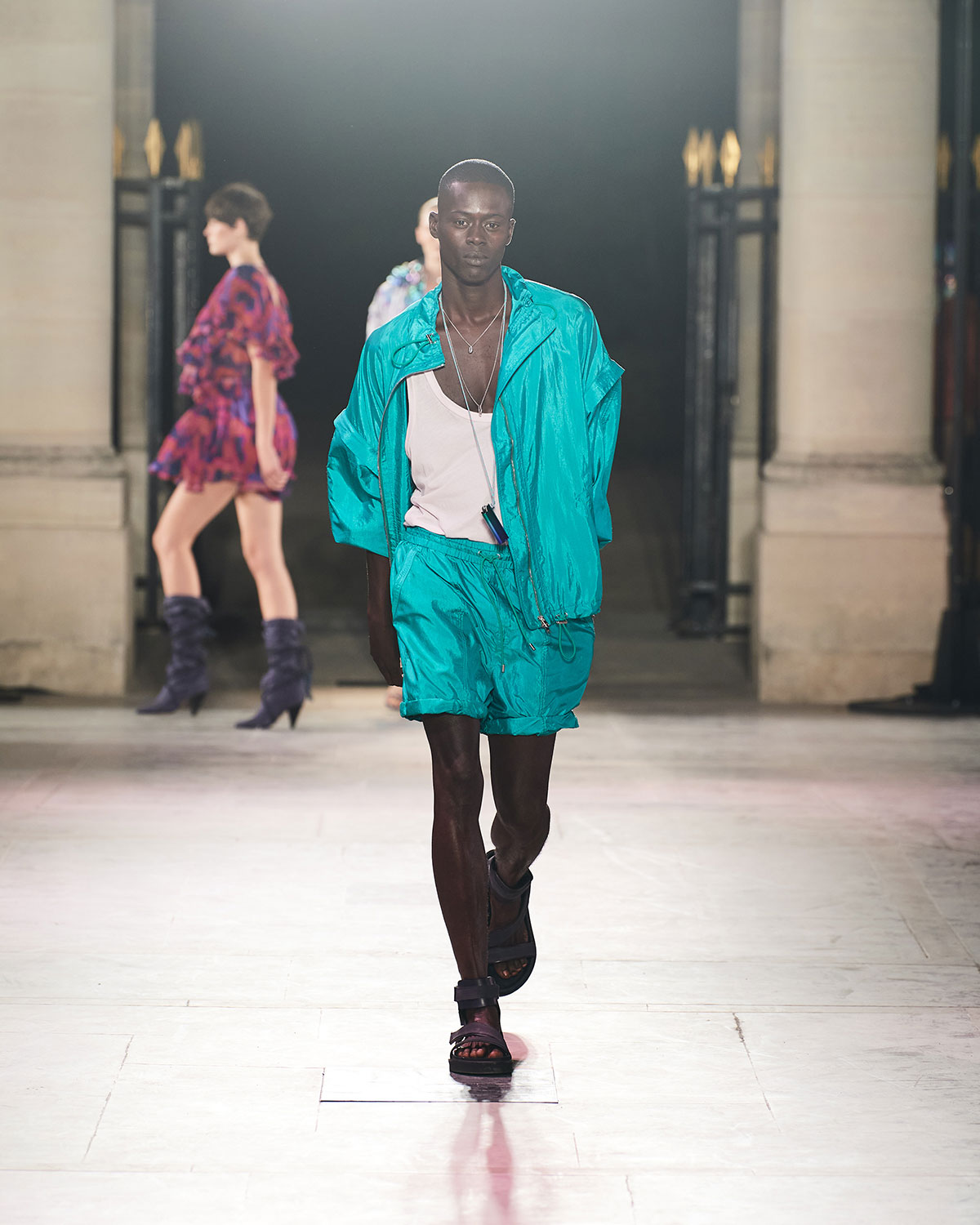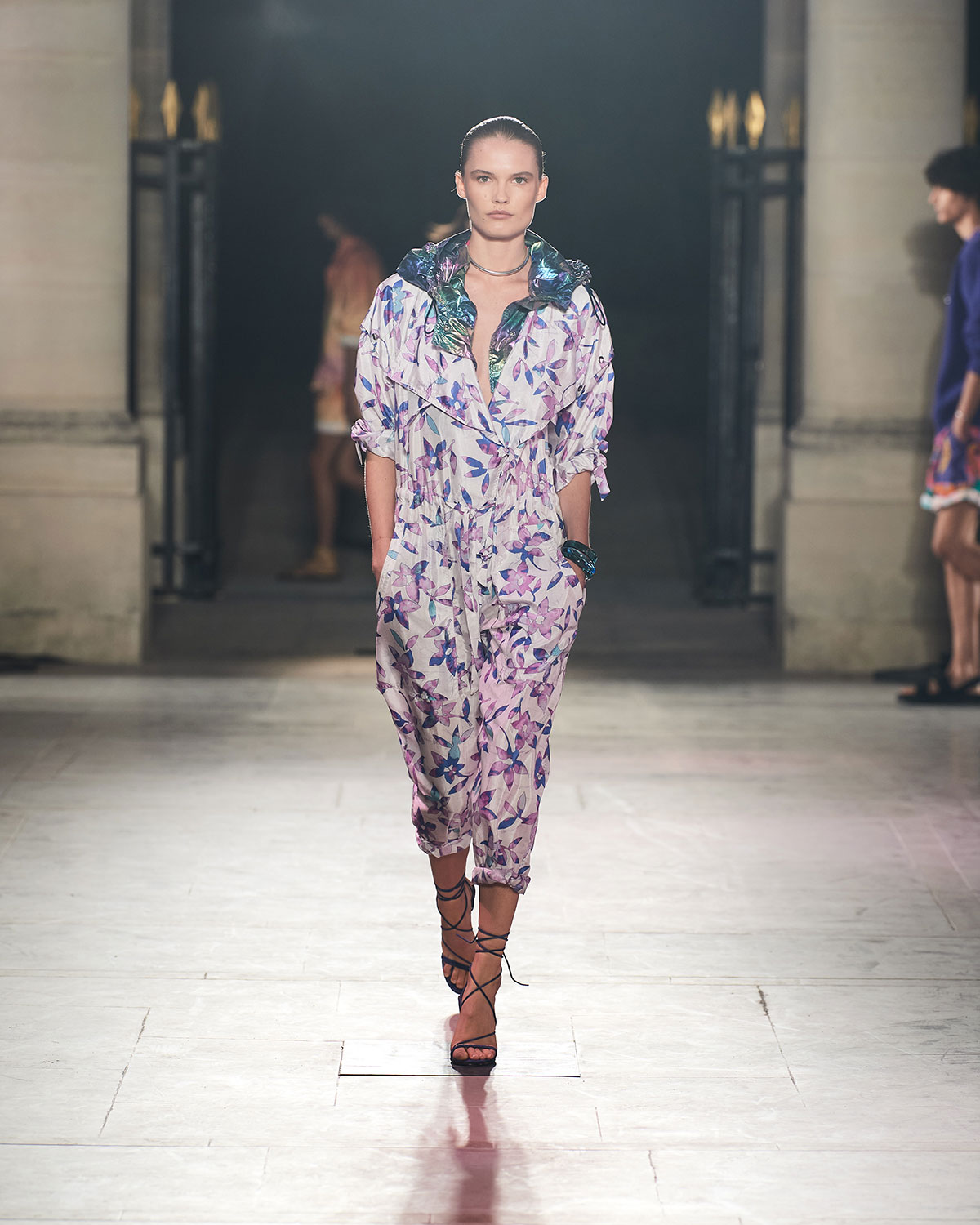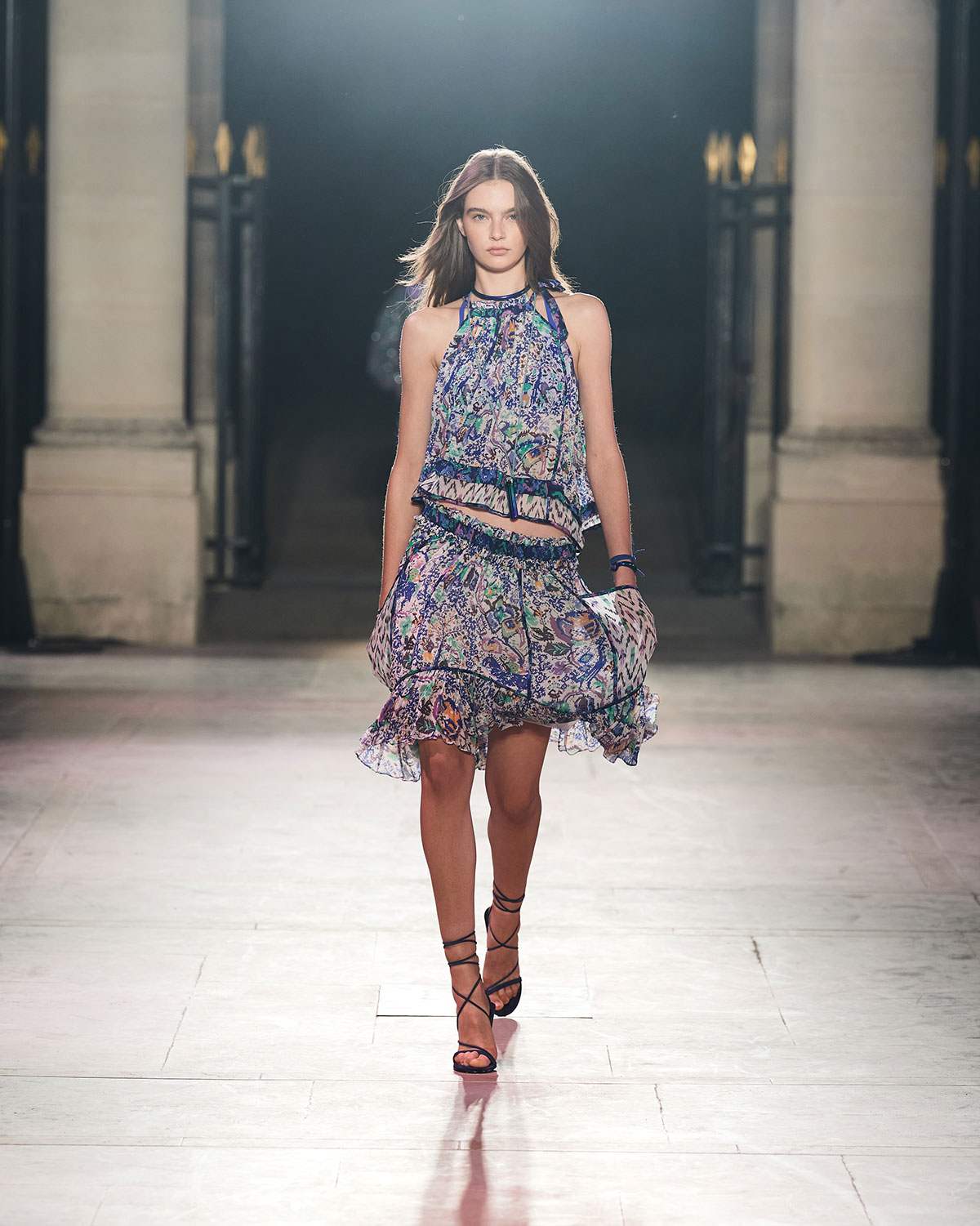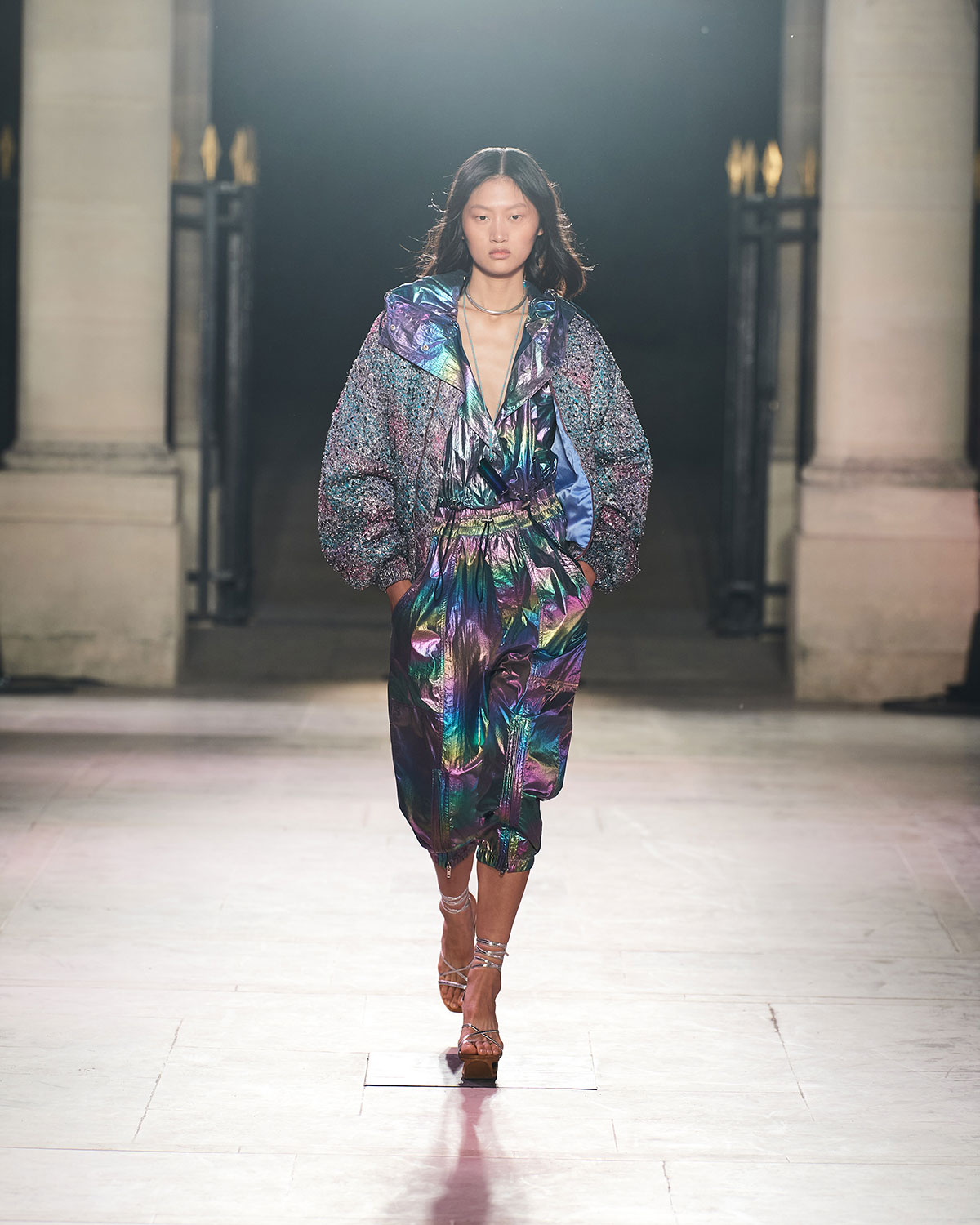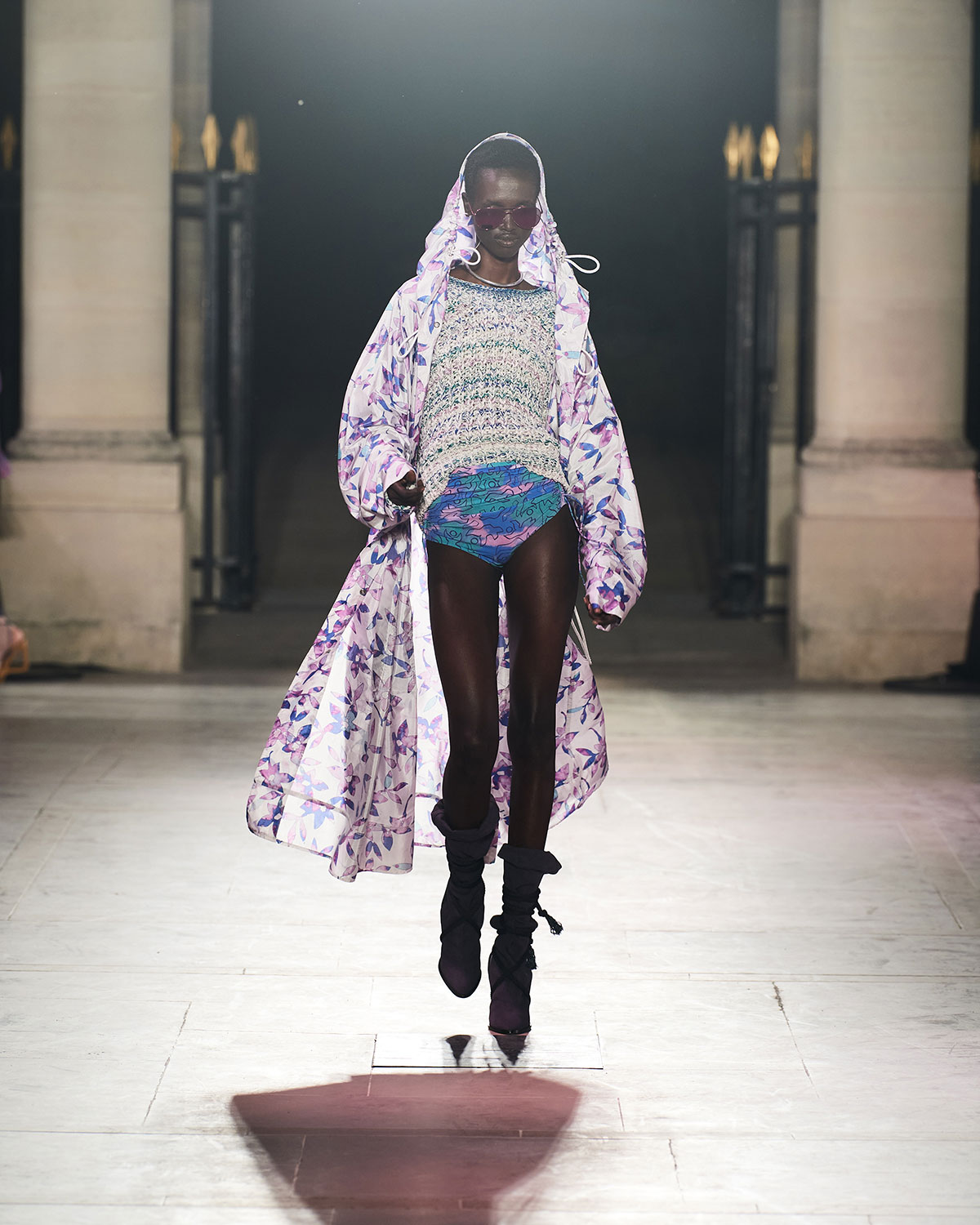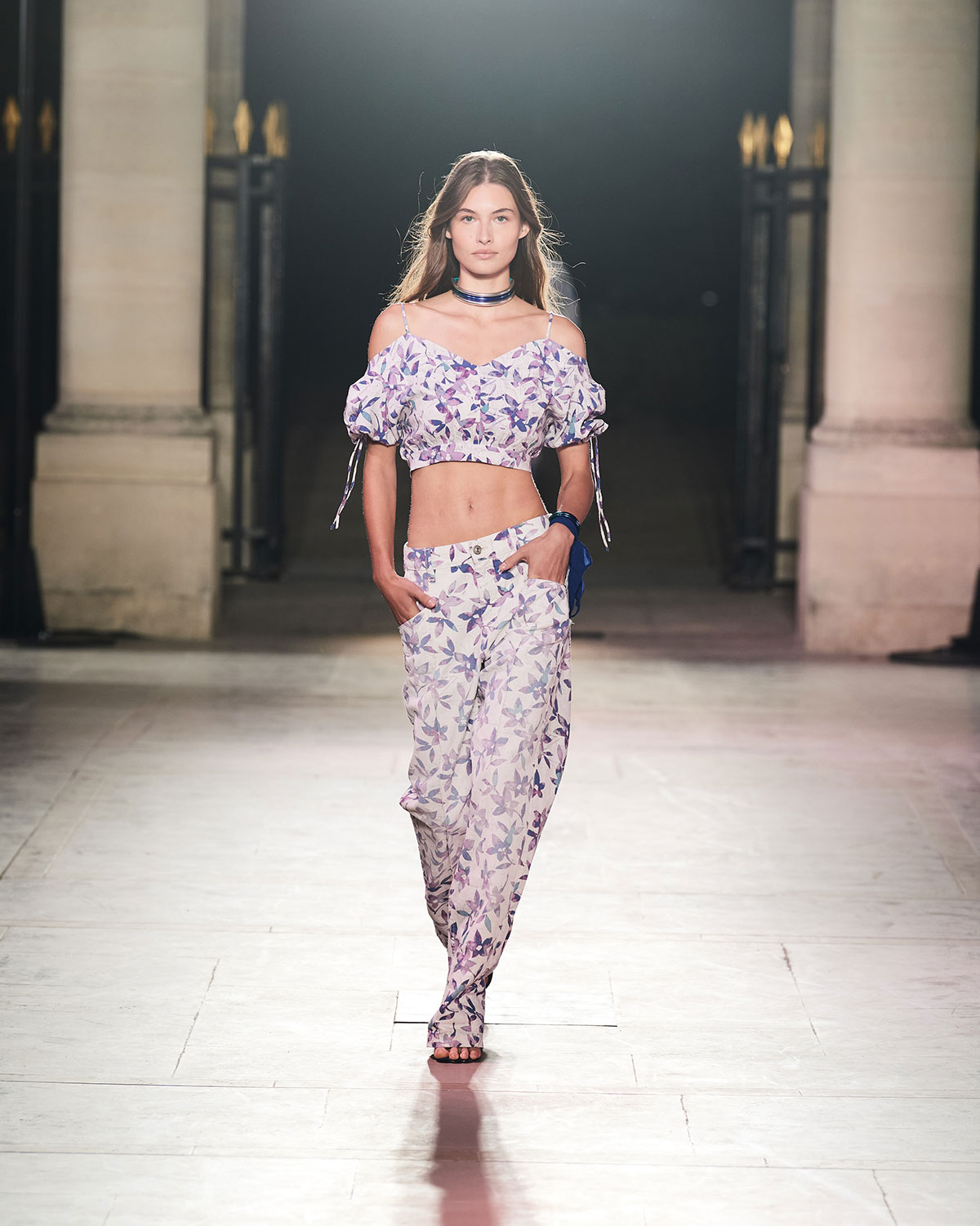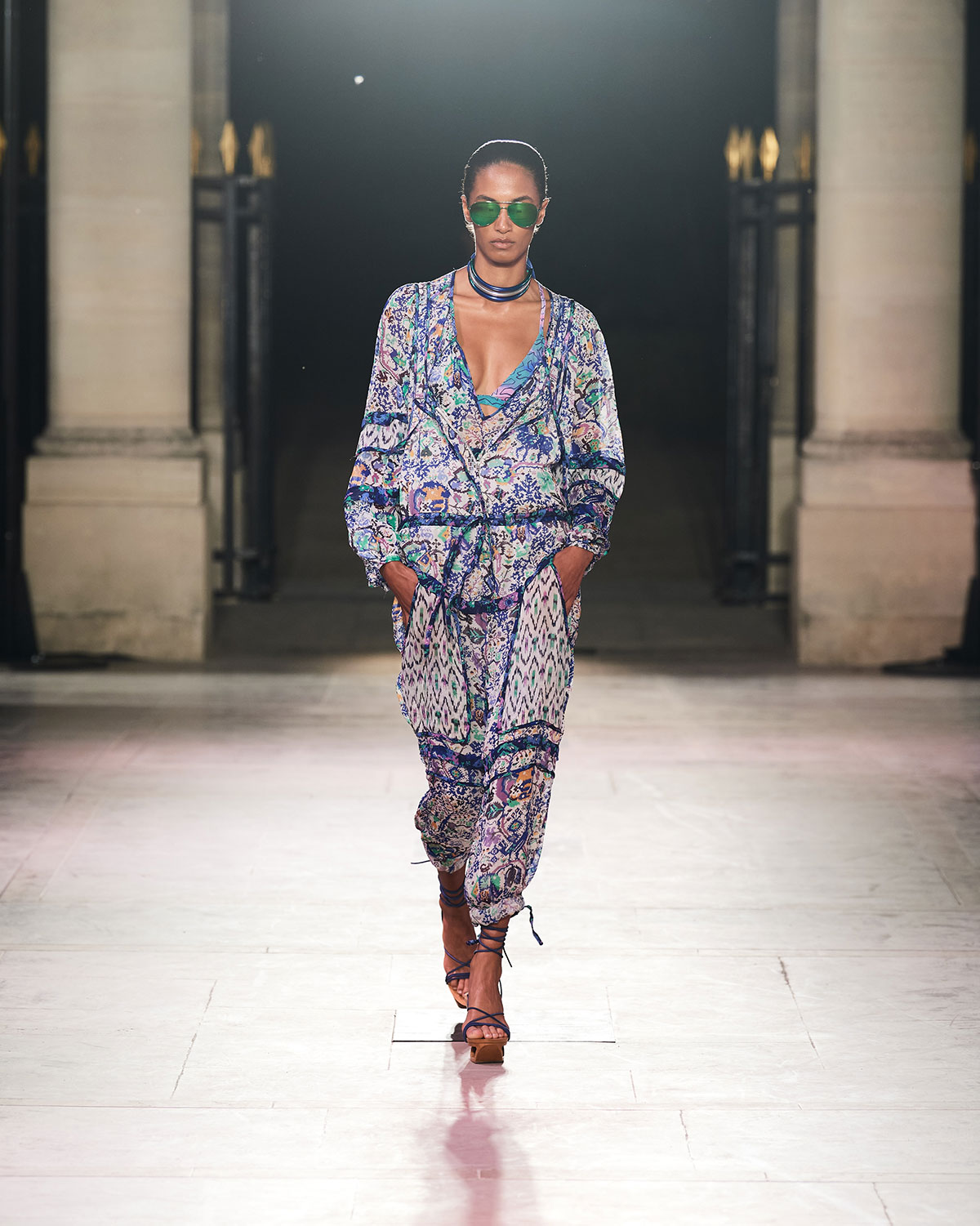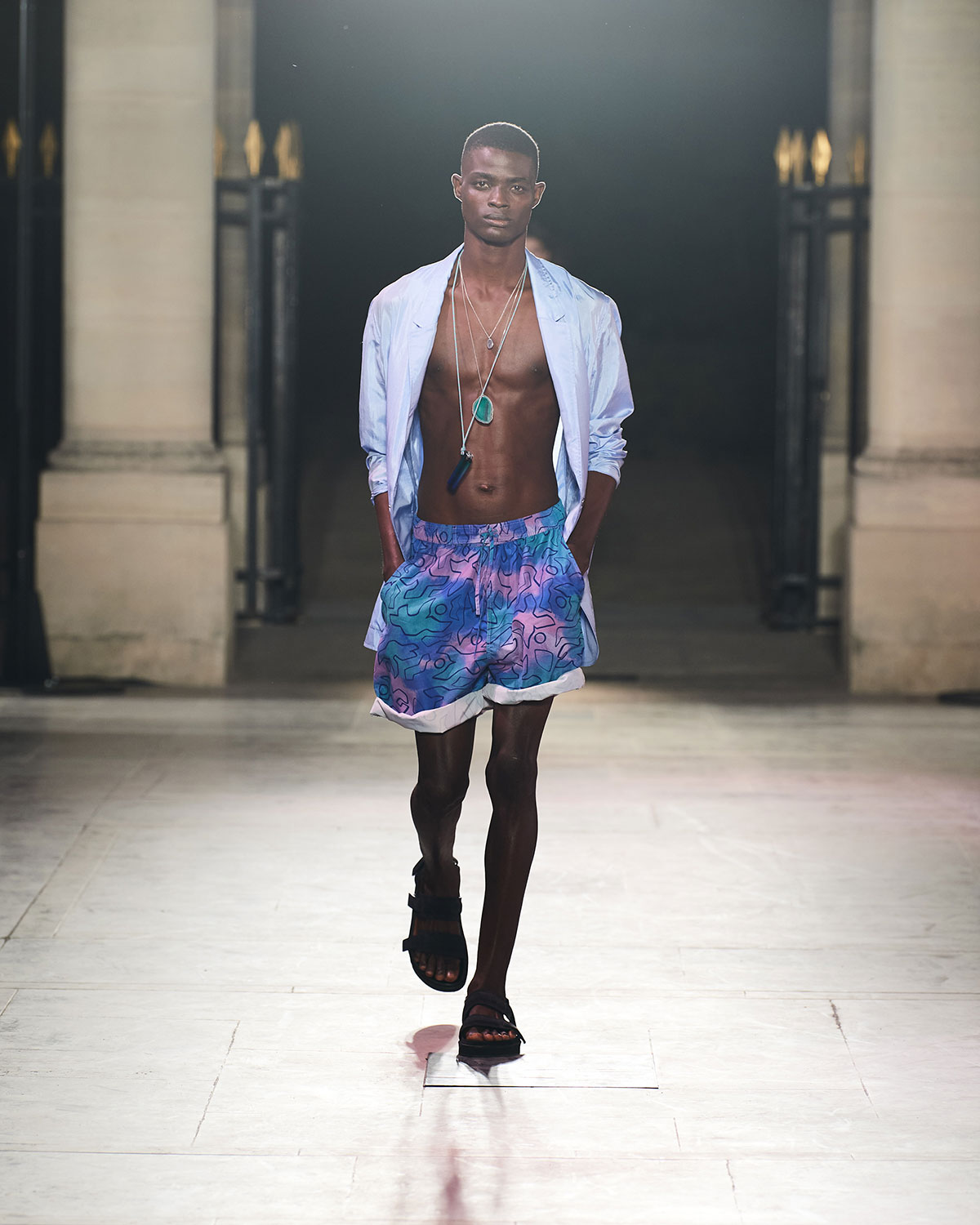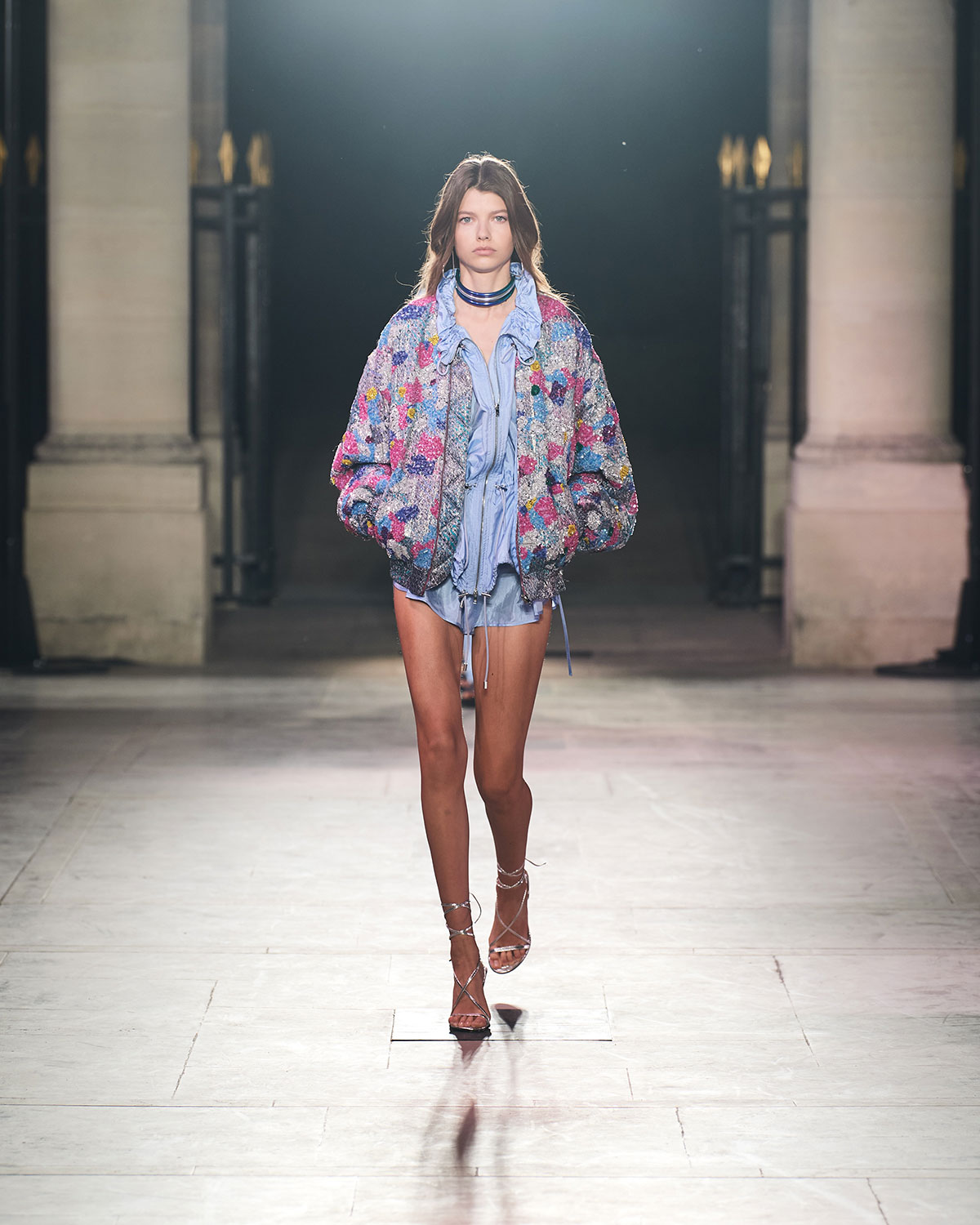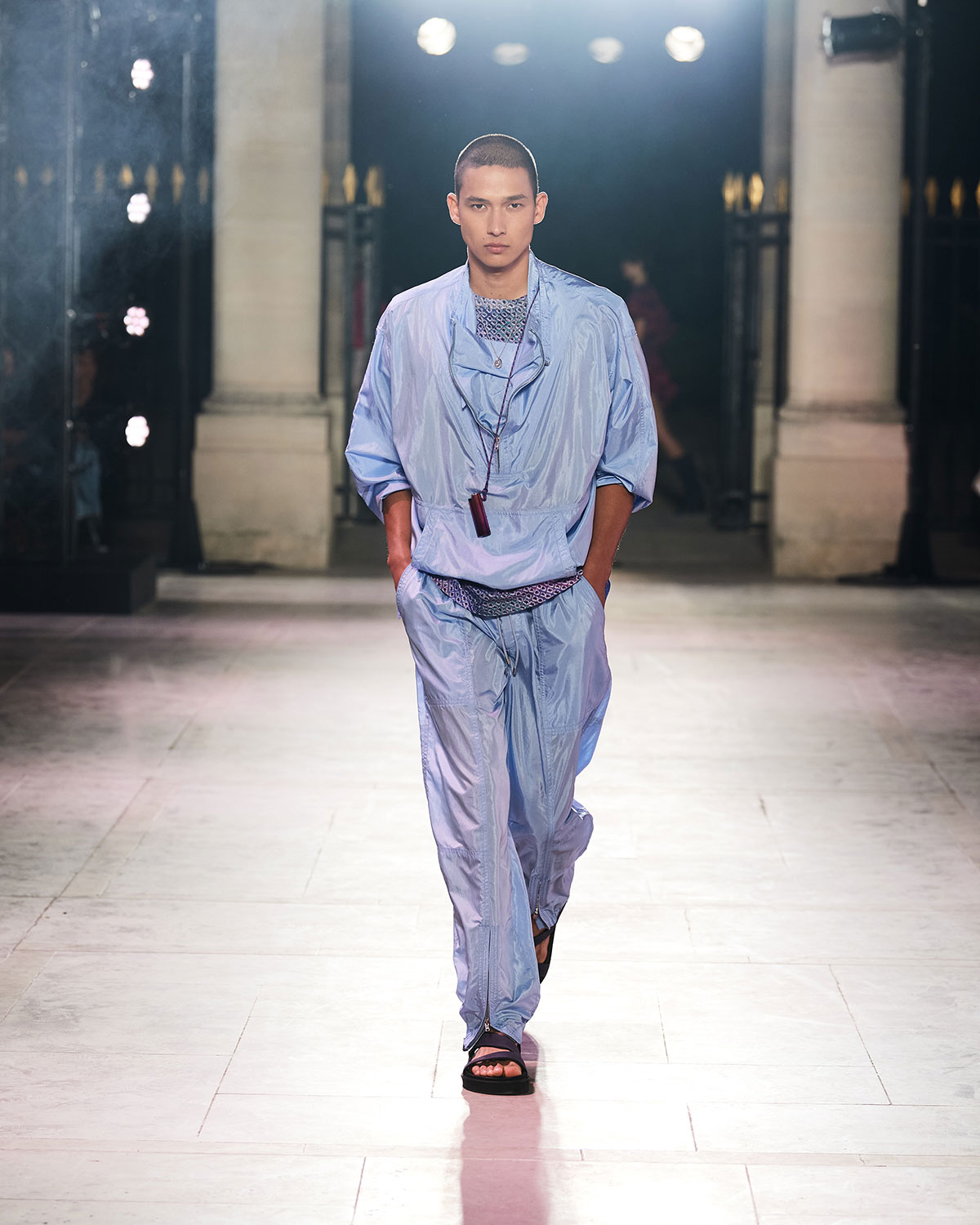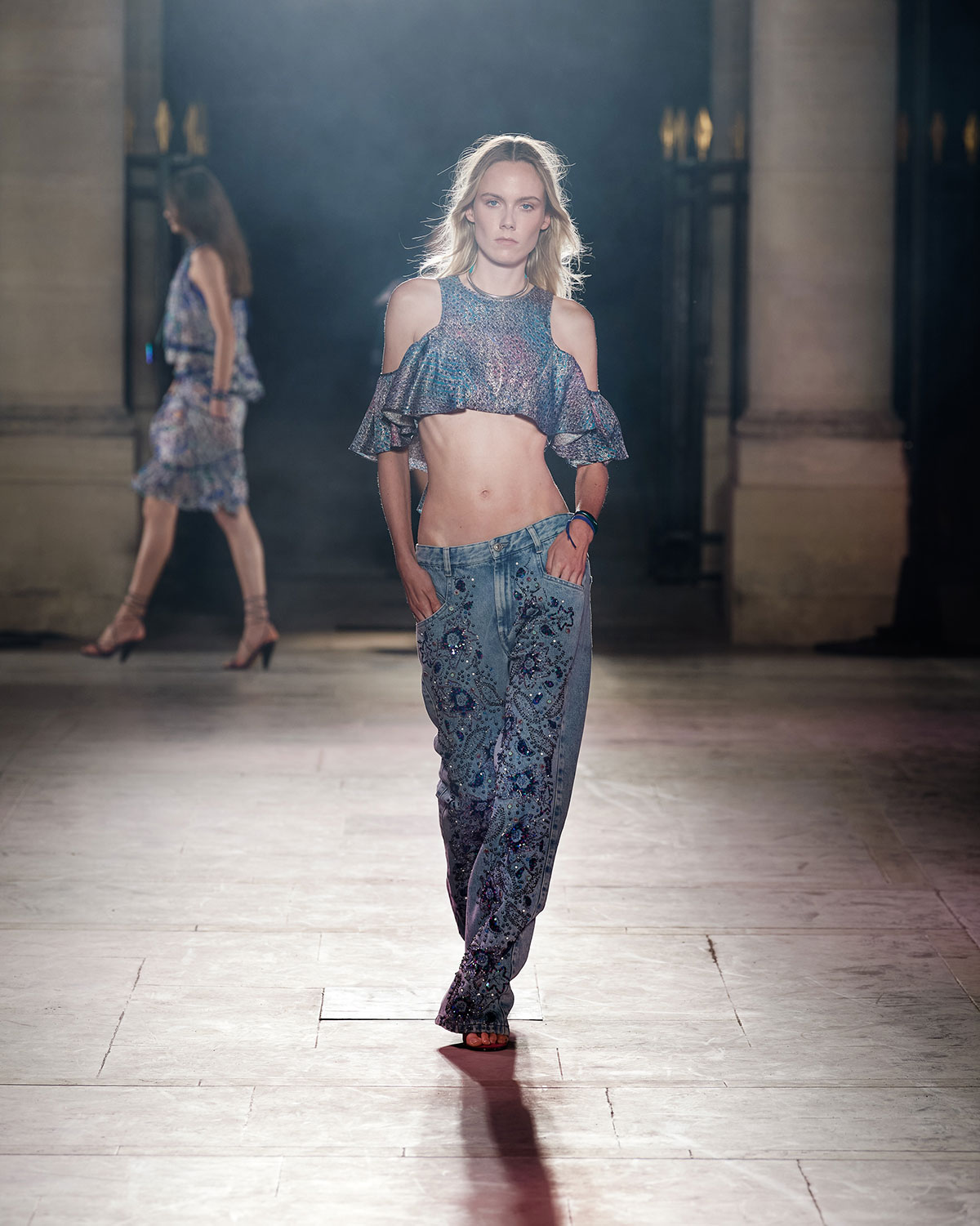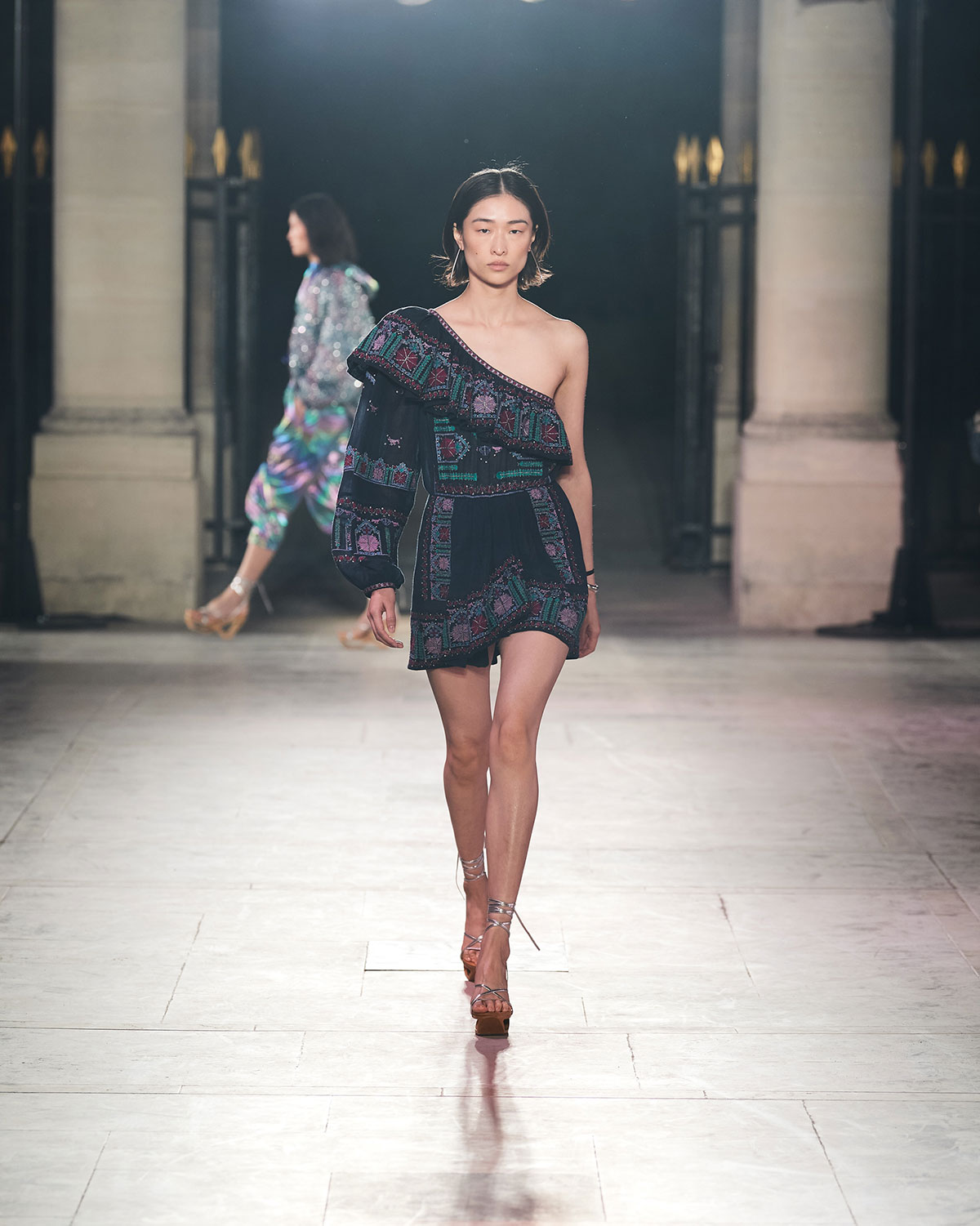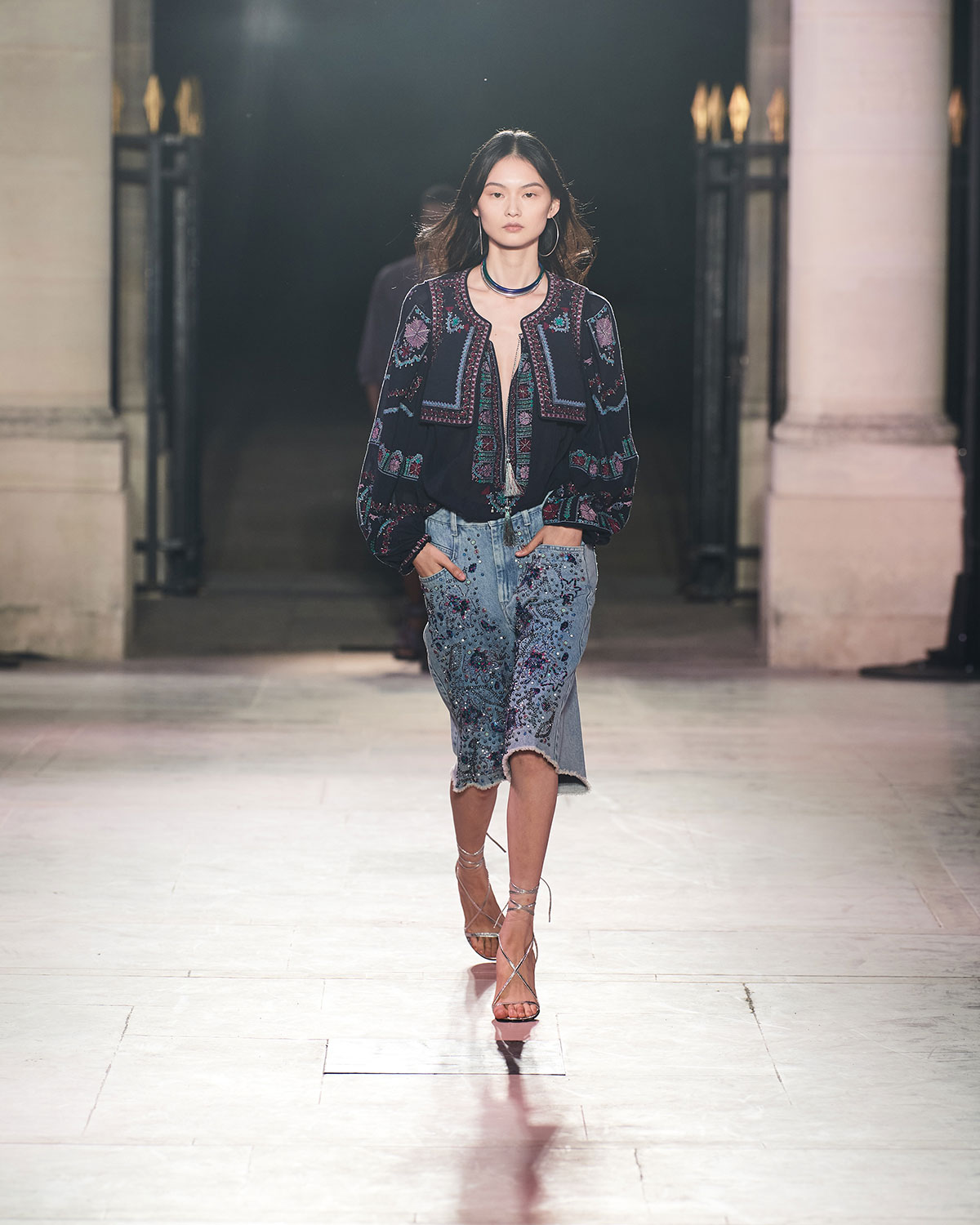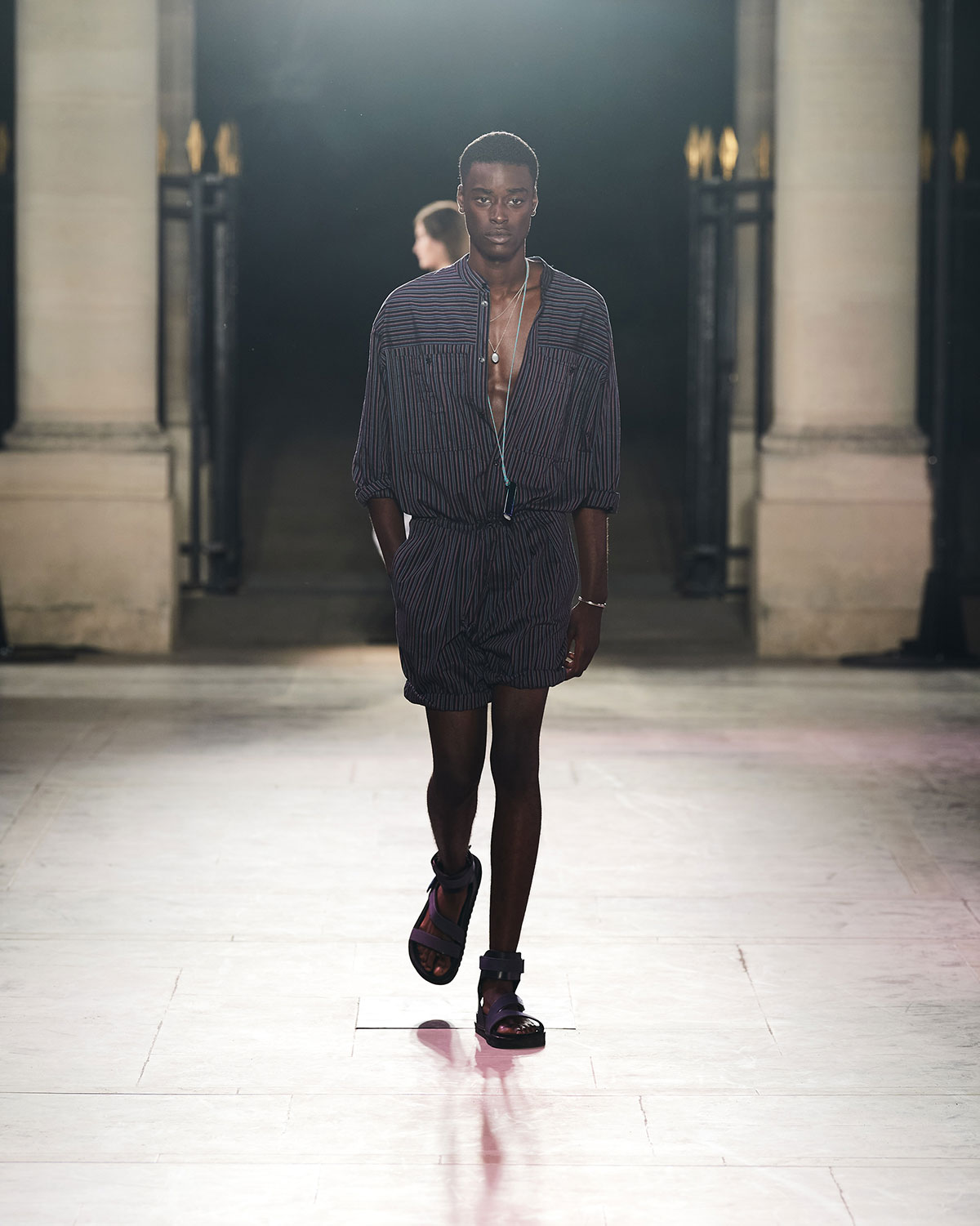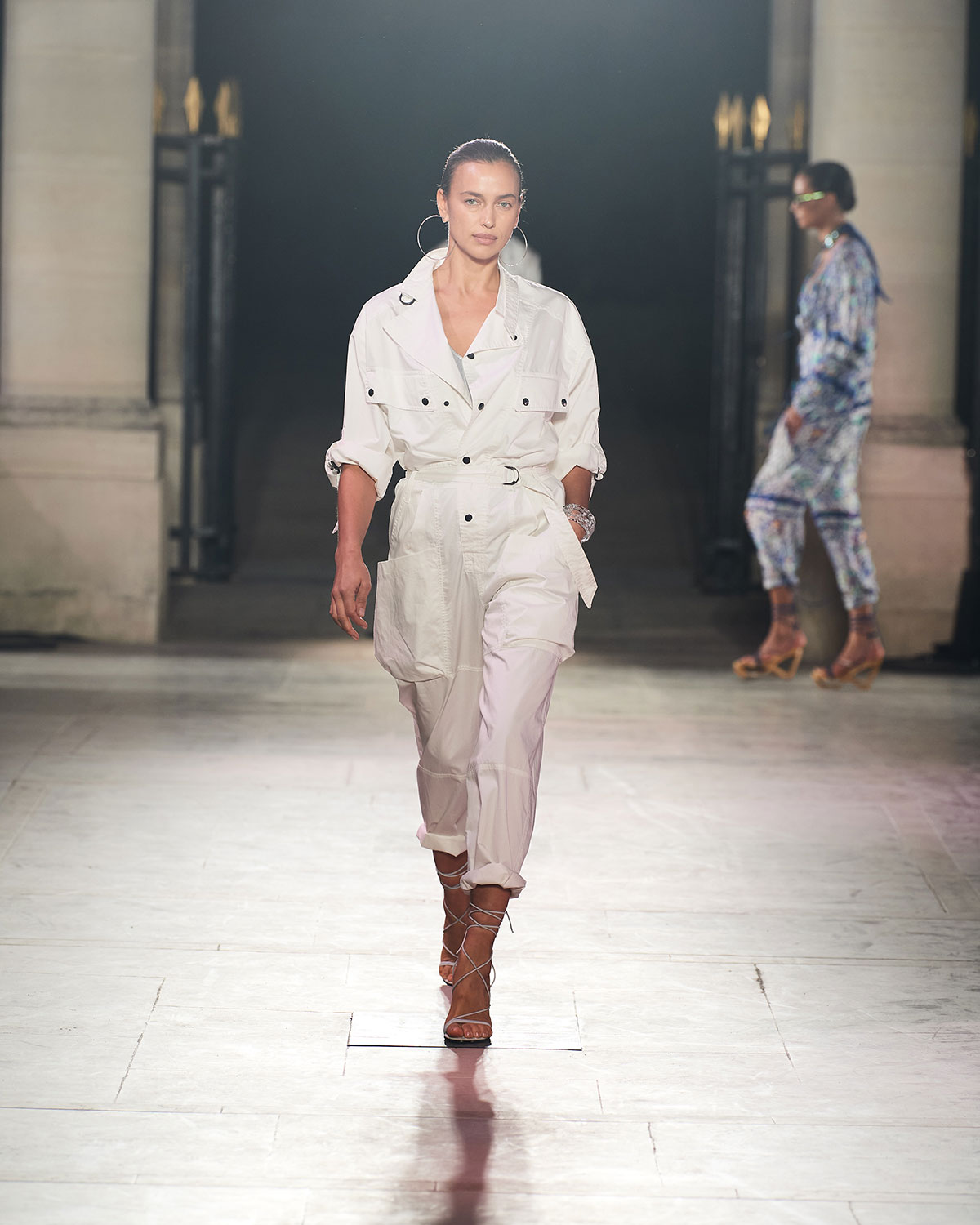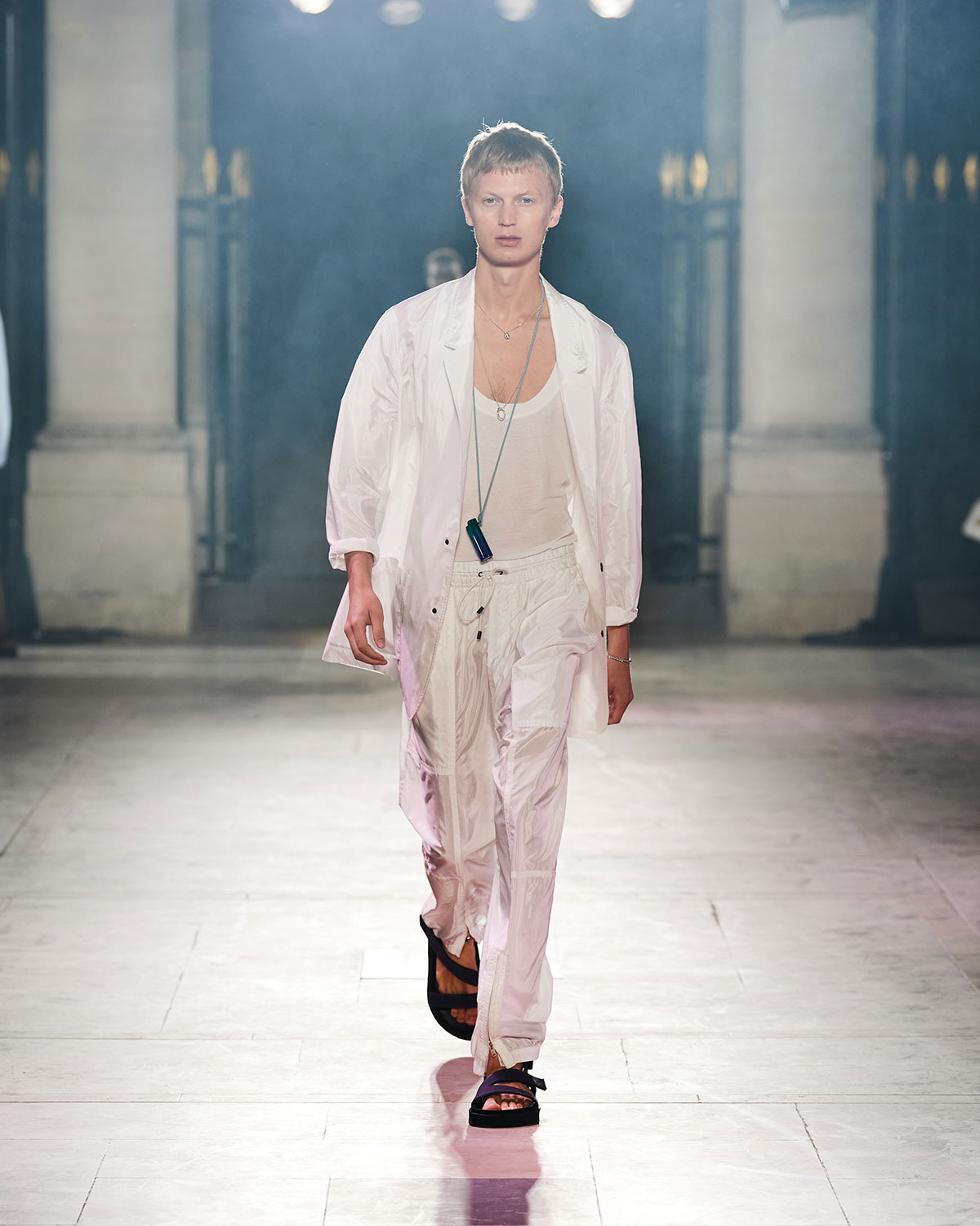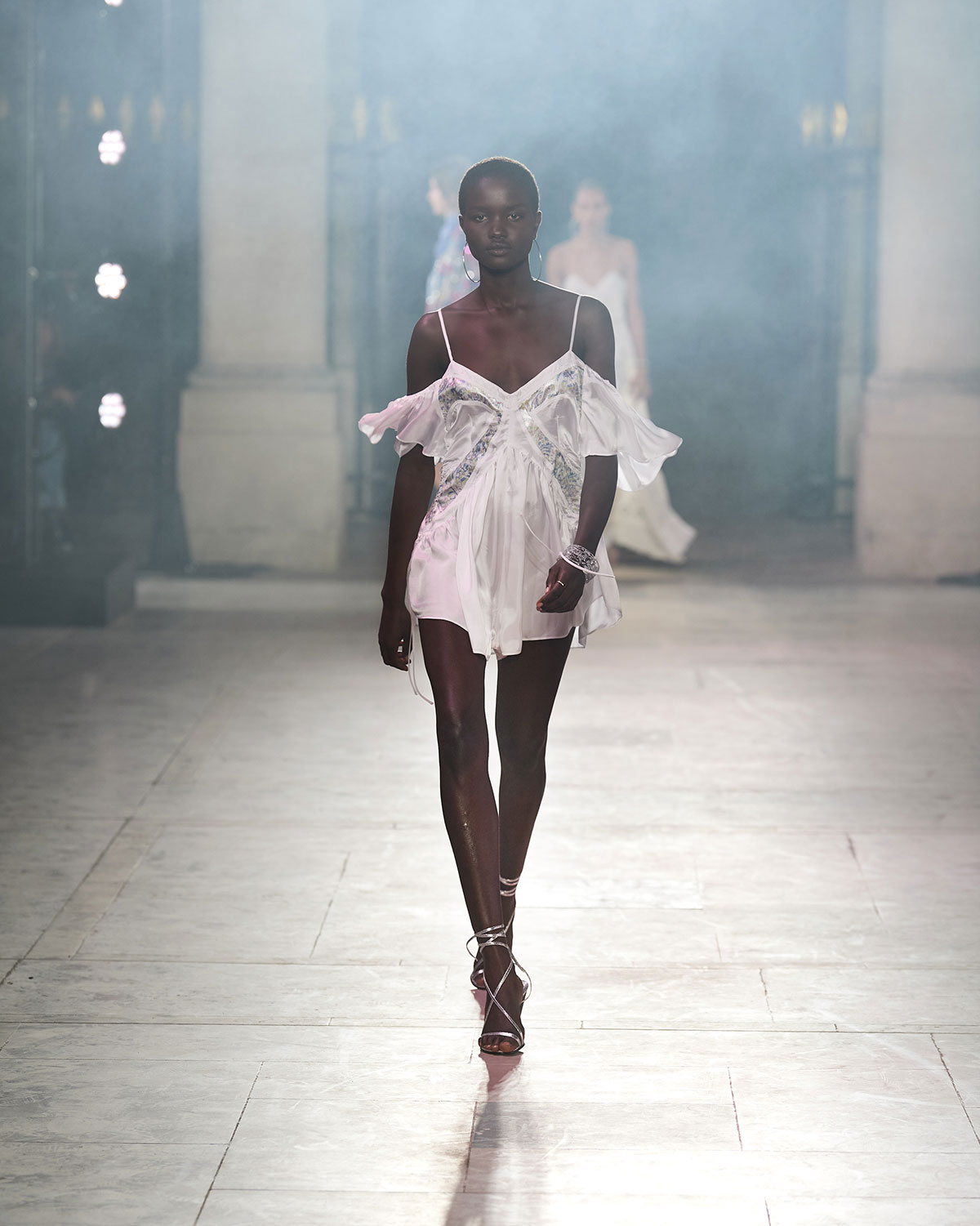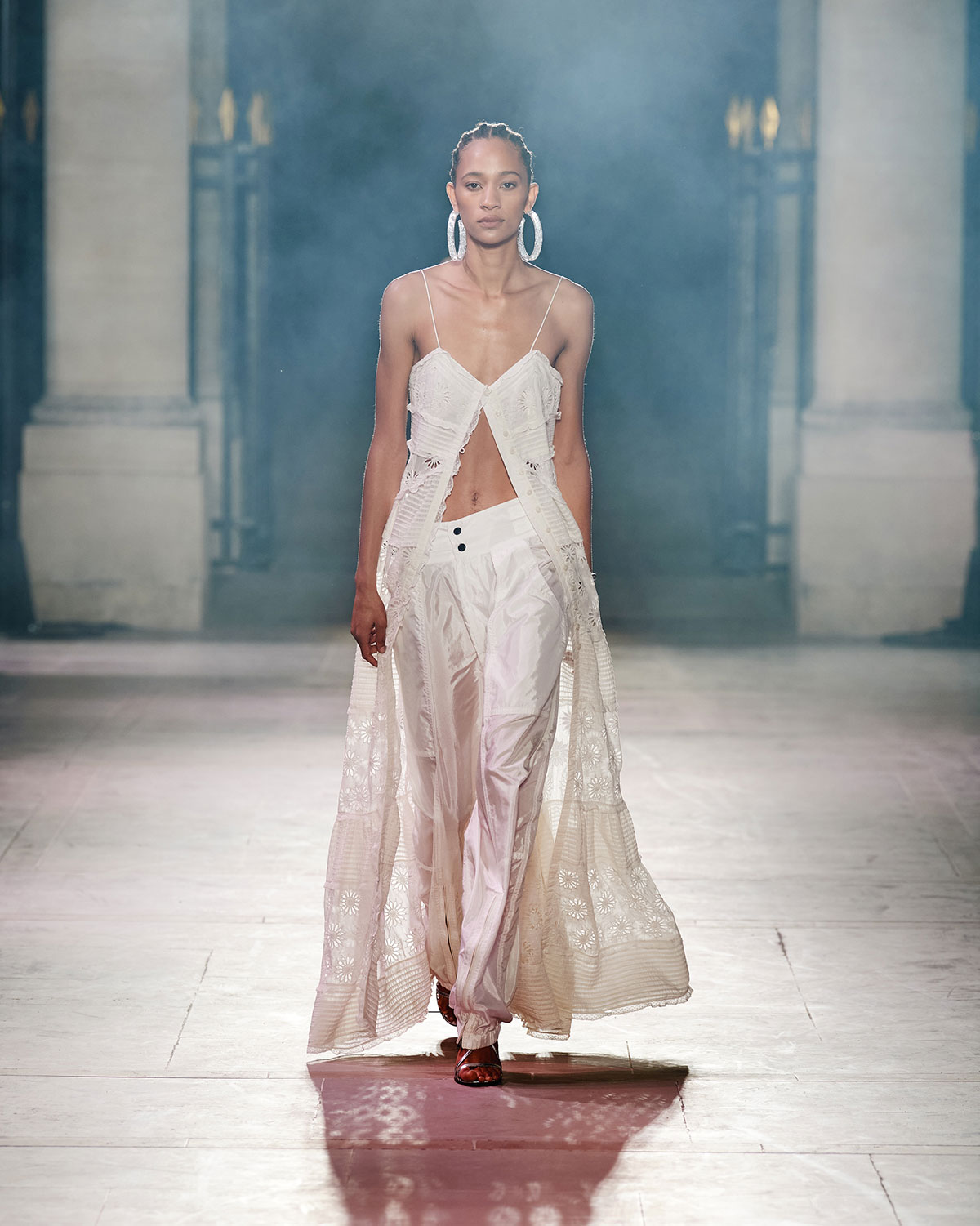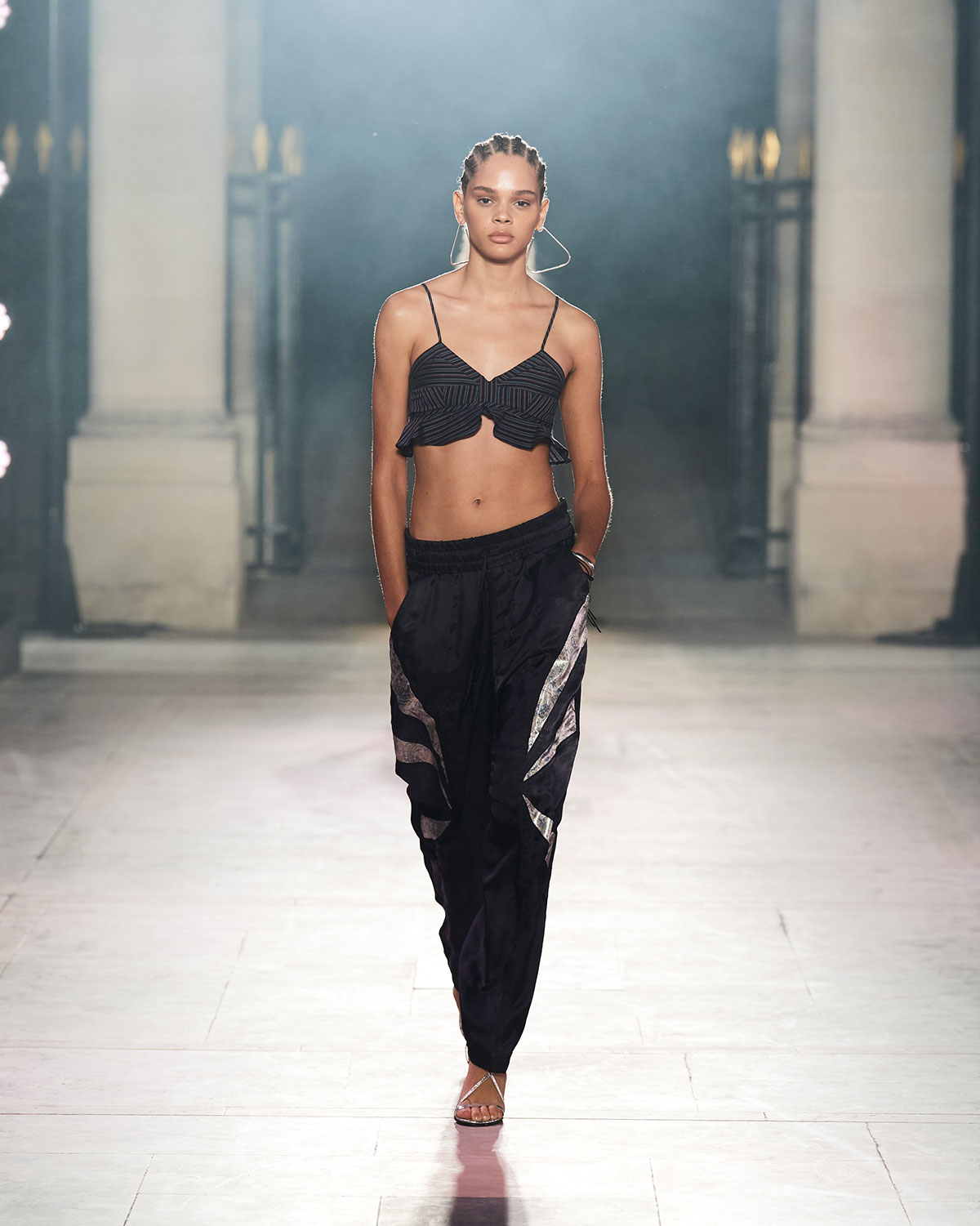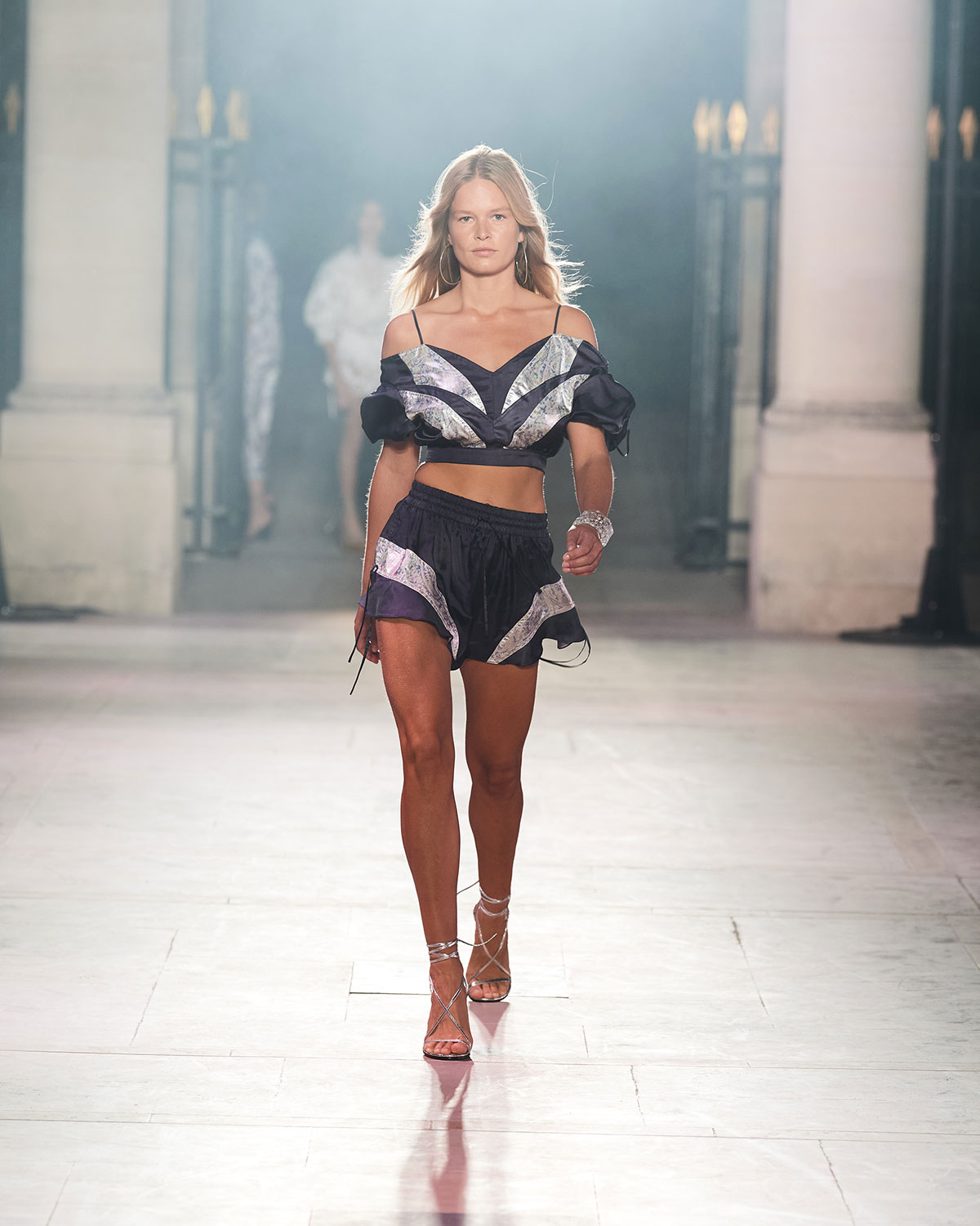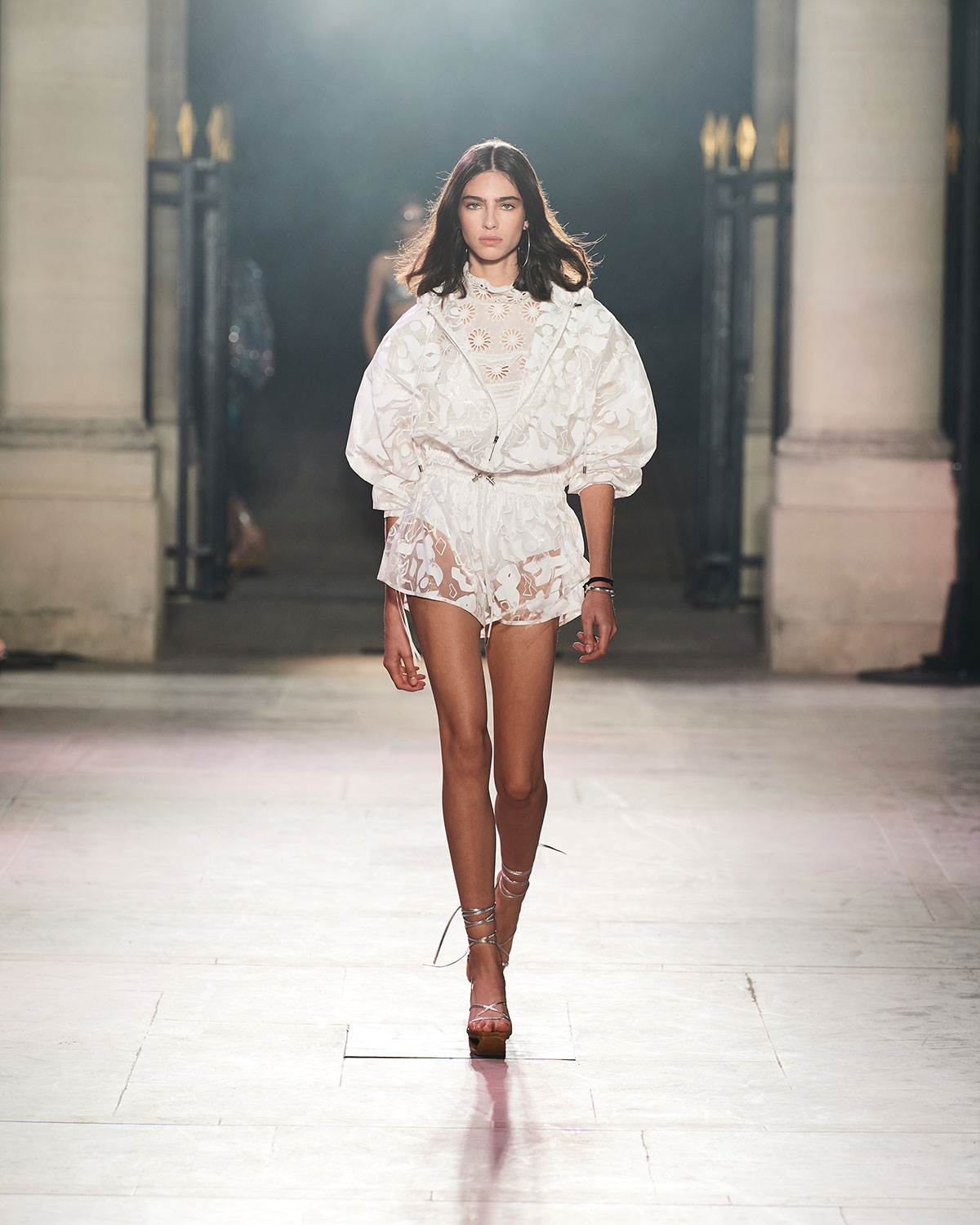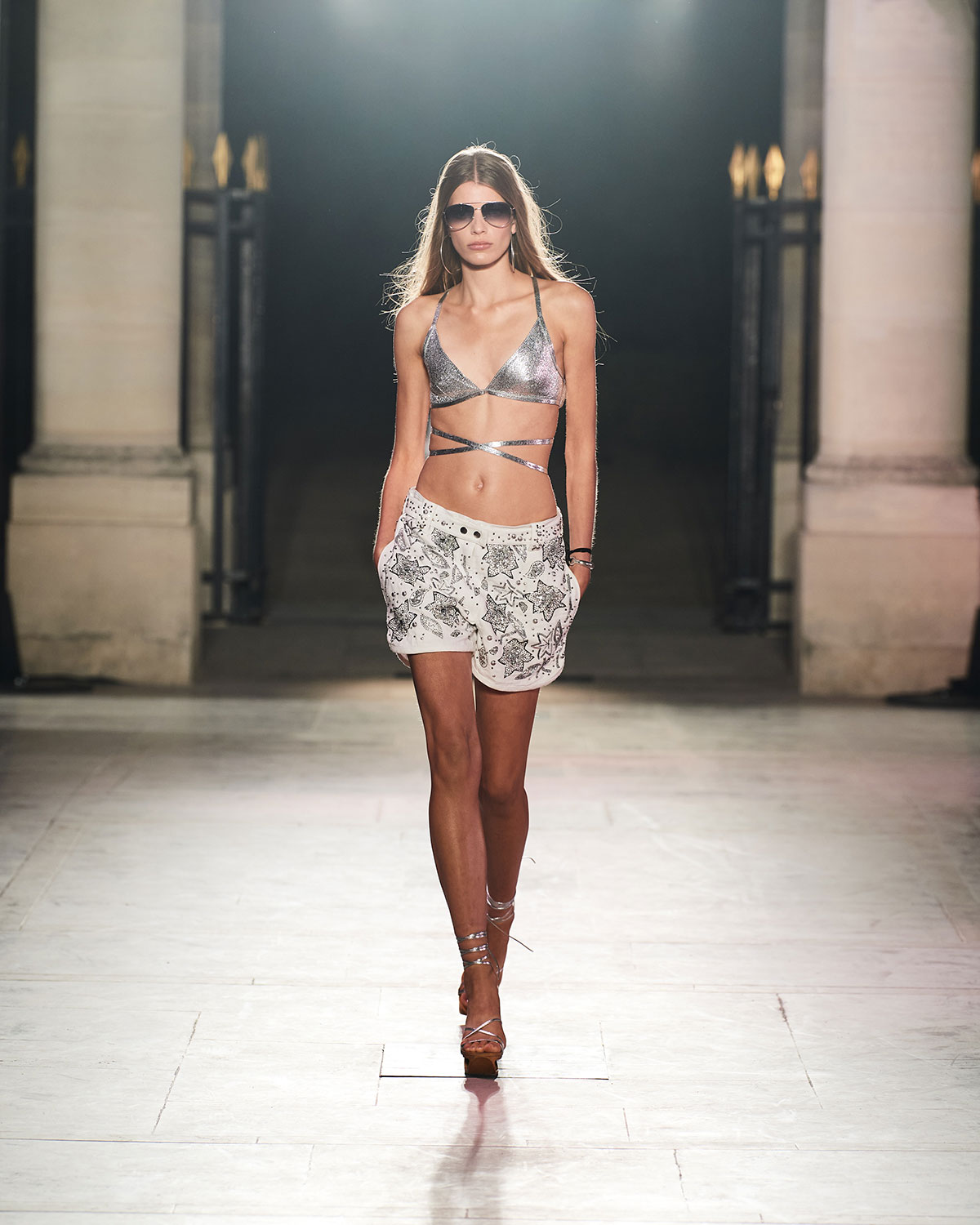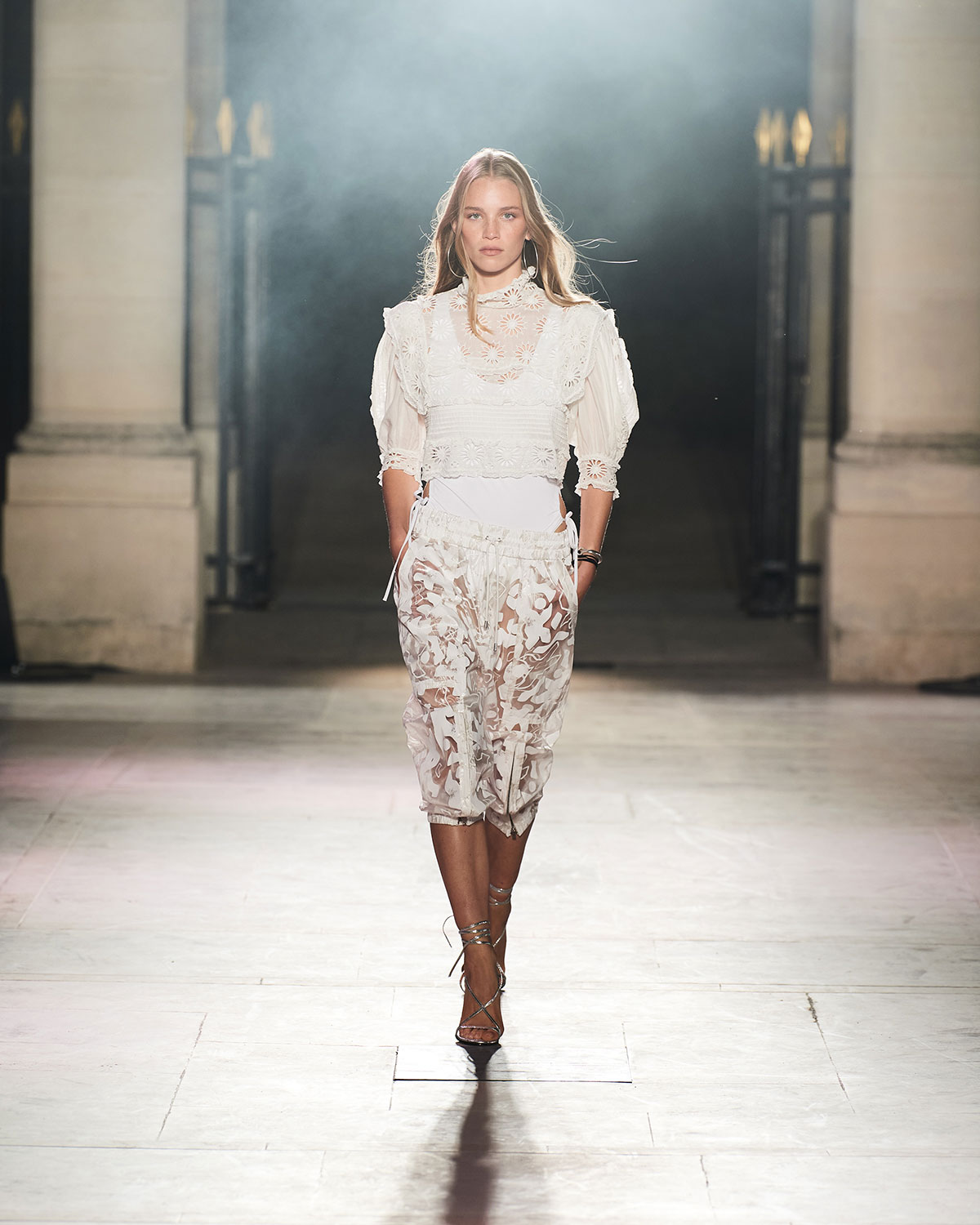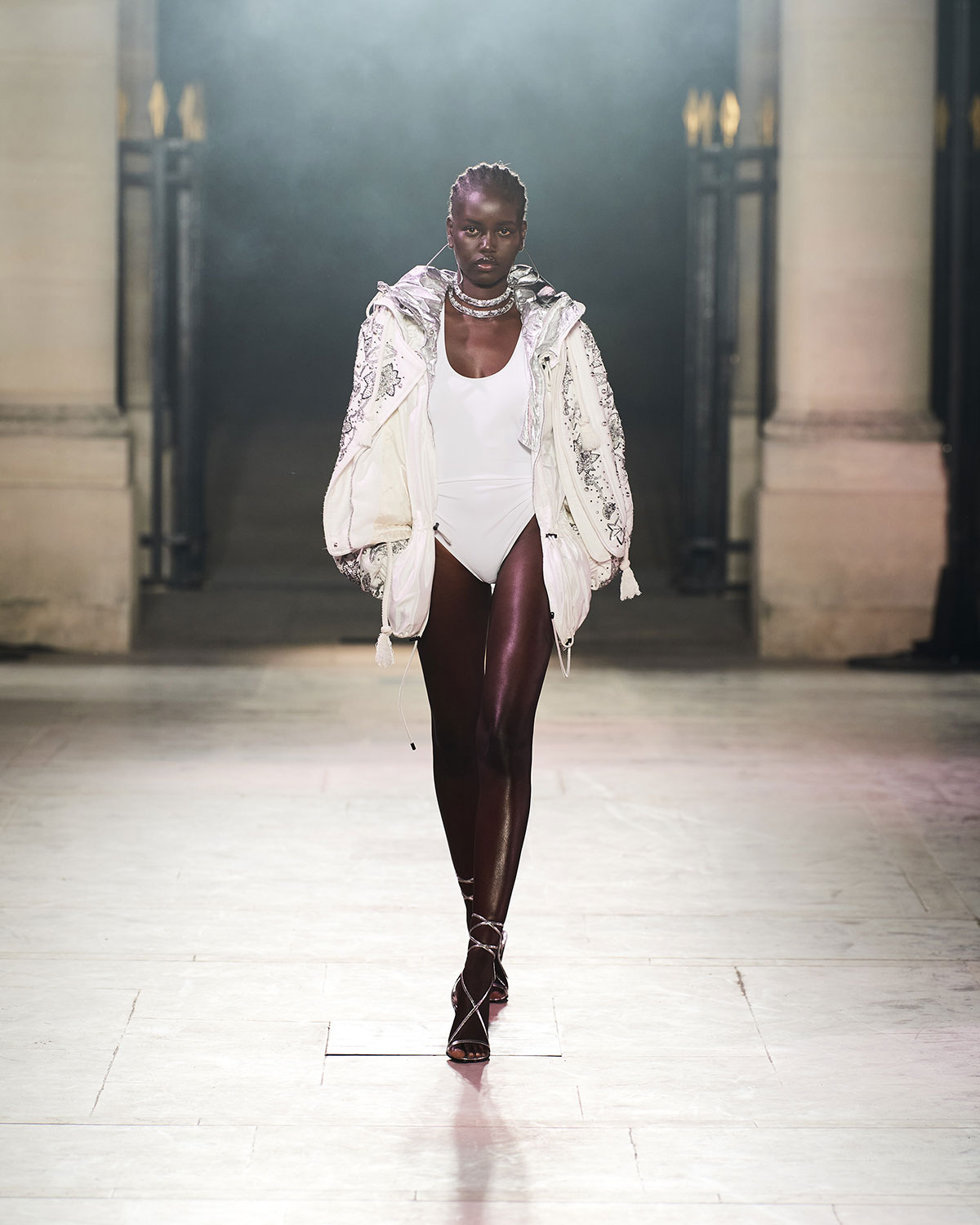 Isabel Marant Spring Summer 2022 Collection
---
Images courtesy of Isabel Marant.