The New Lock is the new proposal by Maison Margiela created as part of the Spring-Summer
2022 Avant-Première Collection. Designed by Creative Director John Galliano, the double-sided
bag is characterized by its indicator turn lock founded in everyday associations familiar to us all.
Employed as adornment, the lock activates the study of inverted snobbery: the act of transposing
the placement of fine and humble notions and materials, giving new value to the latter. The idea
embodies the genetics of the dual-compartment bag, whose contrasting sides create a dialogue
between materials broadly regarded as refined versus modest.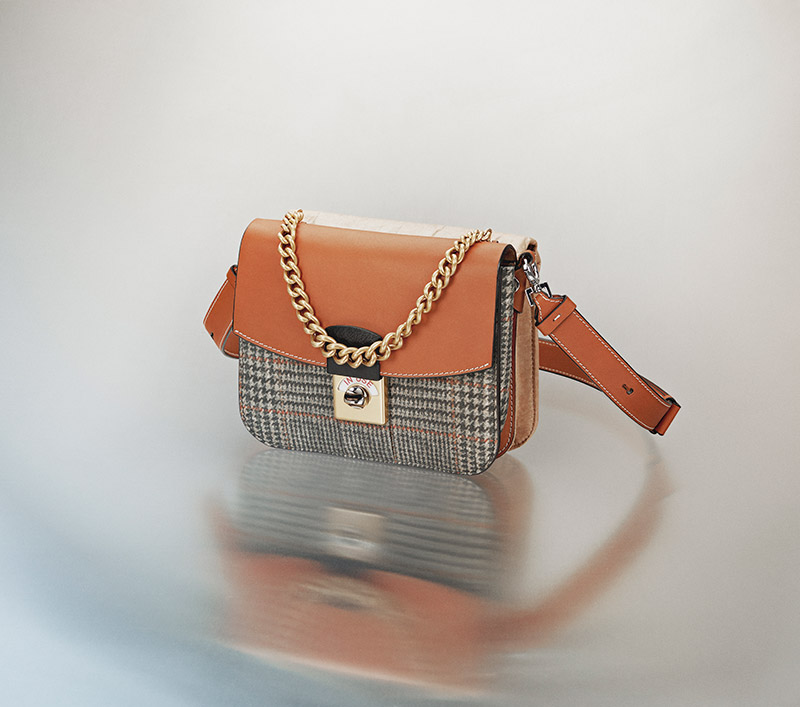 The New Lock materializes in two sizes. A clutch with a shoulder strap morphs into a cross-body
or belt bag. A handbag with a shoulder strap and a short brass chain handle can be carried either
way. Drawing on the notion of inverted snobbery, the indicator turn lock is created in a clash of
metal colours and treatments including enamel, silver and brass. It comes in two combinations:
one with a blank space when unlocked and the word 'Engaged' when locked; and one with the
Maison's numeric coding when unlocked and the words 'In use' when locked.
The two sizes take shape in a number of colours, materials, and lock combinations. A series of
styles feature a goat leather front carrying the indicator lock available in orange, blue, greige or
black, with a juxtaposing reverse side covered in the treated white cotton of the blouse blanche
coats traditionally worn by members of staff at Maison Margiela. A trompe l'oeil style expands
on the code-switch of inverted snobbery. Here, one side is created in printed leather posing as
herringbone and adorned with a tan leather flap, while its reverse side is created in printed eco
fur posing as crumbled paper.
Maison Margiela New Lock bag will be available this spring in select Maison Margiela stores and
on maisonmargiela.com from $1.740.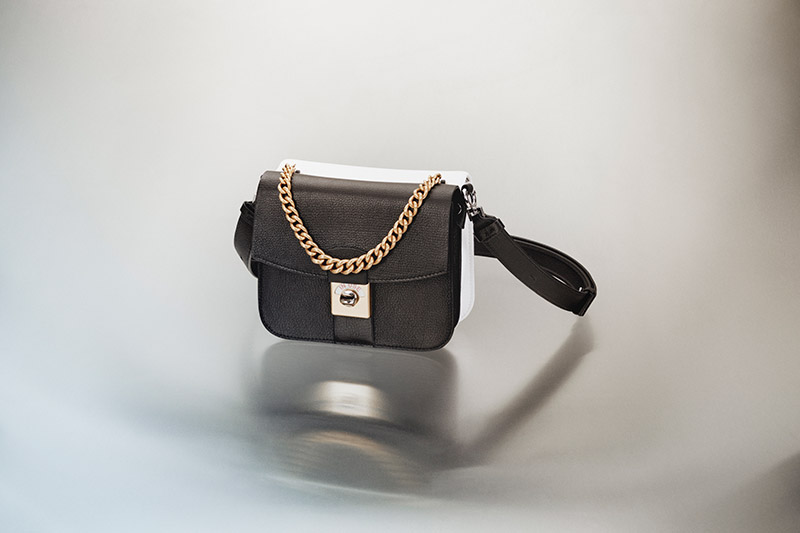 You May Also Like: Designer Collections