Mercado Global, the nonprofit accessory brand, has recently unveiled a trio of collaborations with heavyweights Stuart Weitzman, Mara Hoffman, and Levi Strauss & Co. that underscore a commitment to both style and social impact. Nestled within these collaborations is a collection that speaks volumes of the brand's dedication to sustainability and ethical practices.
Handcrafted by Indigenous women artisans in rural Latin America, the collection proudly features two zero-waste options. These are not mere products but narratives woven over four days, where artisans meticulously handcraft silhouettes from leftover denim scraps on a backstrap loom. This dedication to slow production methods and ethical working practices is more than a business model; it's a lifeline of fair income opportunities for the Indigenous women artisans and a continuation of traditional creation methods that have been the backbone of their communities.
Stuart Weitzman – A Symbiosis of Luxury and Craftsmanship
The forthcoming Spring/Summer 2024 collection from Stuart Weitzman, in partnership with Mercado Global, marks a significant step in the fusion of high-end design with principled manufacturing. This partnership enriches luxury footwear with the unique artistry of Mercado Global's textile experts. These exceptional pieces will be available for purchase on Stuart Weitzman's official website and select stores in early 2024.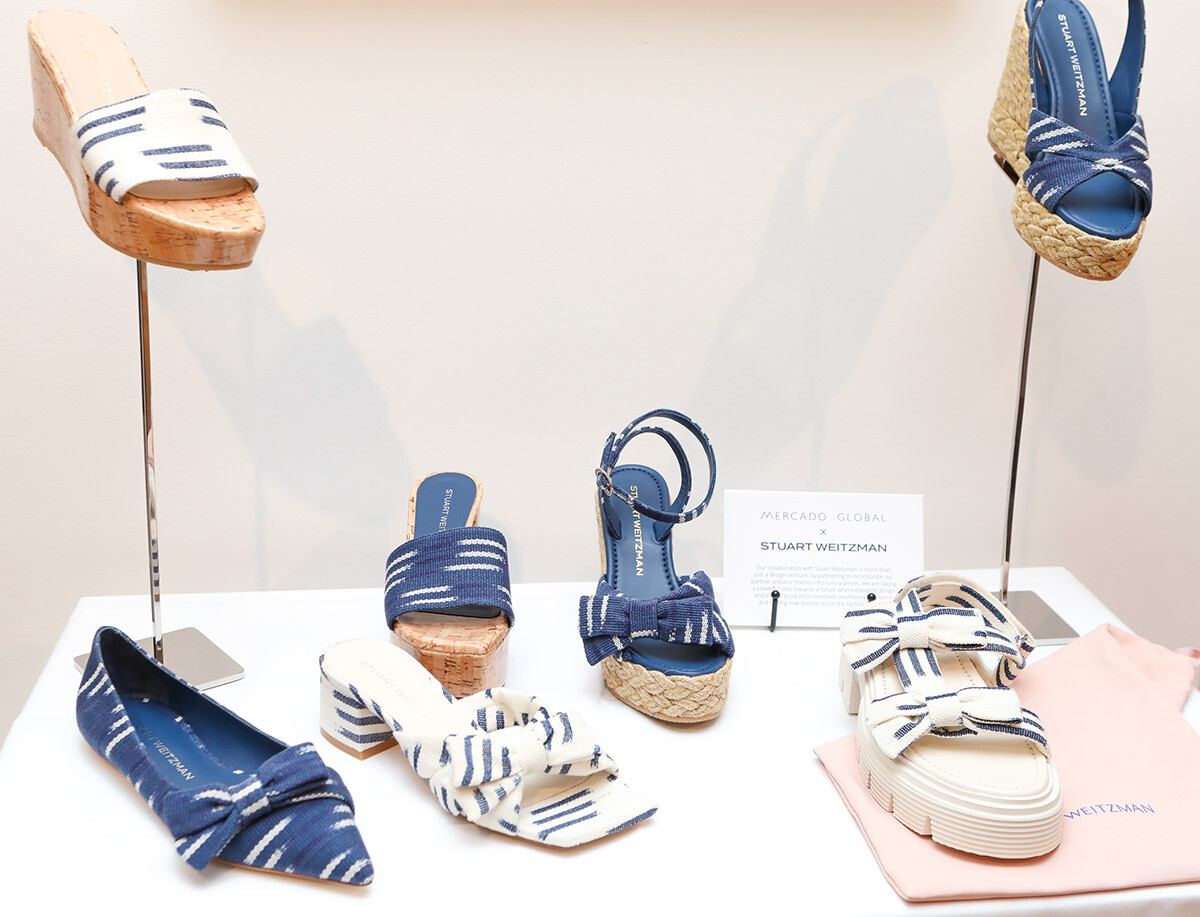 Revival with Mara Hoffman
The collaboration with Mara Hoffman celebrates sustainability through the ingenious use of deadstock fabrics. The result is a tote bag that reflects the enduring spirit of Mercado Global's artisan partners. Currently available, this tote bag exemplifies how past materials can be reimagined into contemporary, coveted fashion items, purchasable on Mara Hoffman's site and at their New York City location.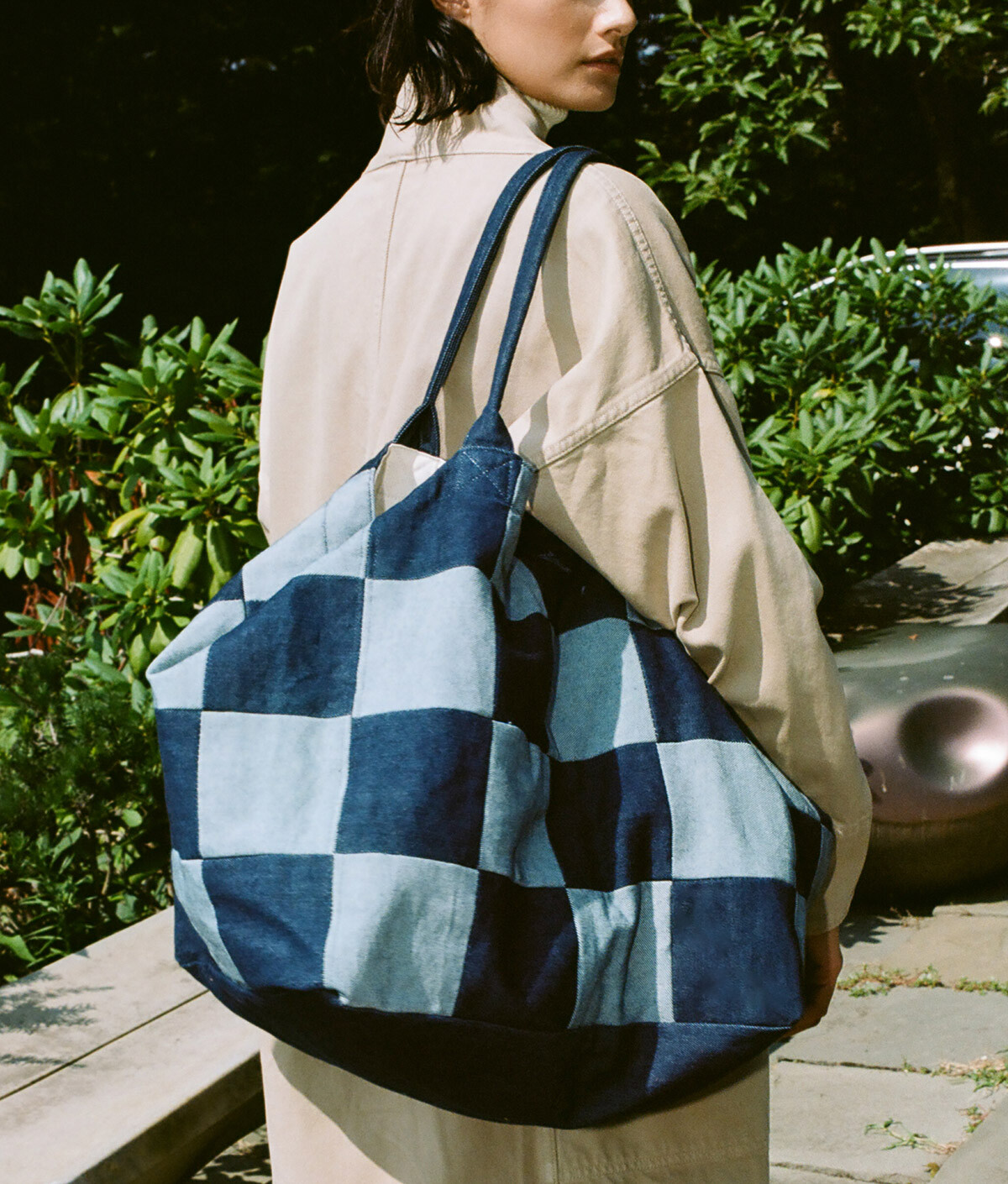 Denim Redefined with Levi Strauss
The long-standing collaboration with Levi Strauss & Co. has not only provided substantial support to Mercado Global's nonprofit initiatives but has also borne fruit in the form of unique, upcycled denim pieces. This collaboration represents a harmonious blend of traditional craftsmanship and iconic denim fashion.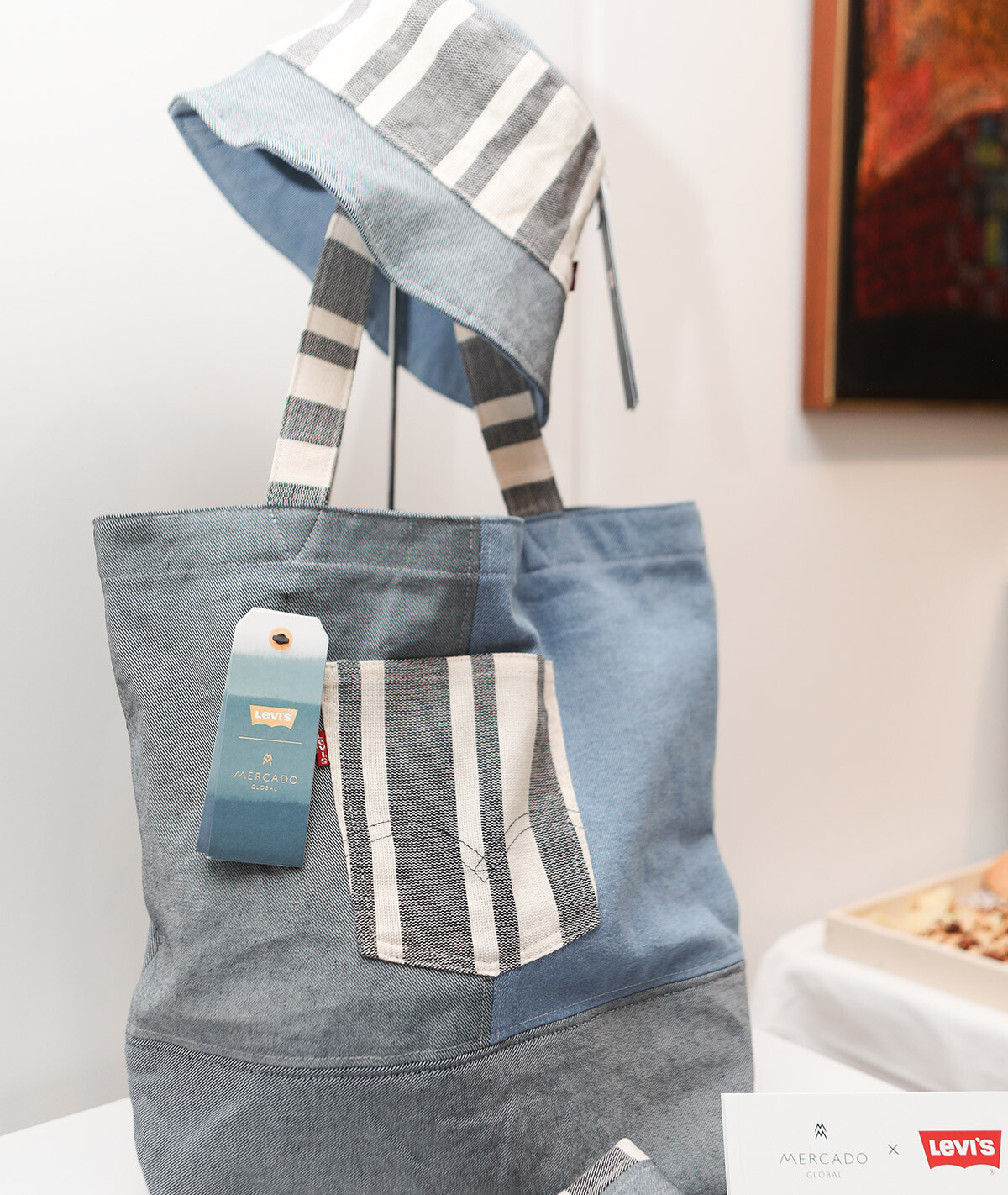 Mercado Global's Visionary Approach
Under the visionary leadership of Ruth Álvarez Degolia, Mercado Global transcends the typical fashion narrative, embedding transformation and empowerment into the fabric of its mission. The brand's endeavors, alongside its esteemed retail partners, craft a narrative of slow production, sustainability, and the upliftment of underserved communities.
The stunning collection, reasonably priced between $38 to $198, is an emblem of Mercado Global's dedication to weaving social consciousness with aesthetic appeal. With availability through their official website and esteemed retailers such as Stitch Fix, Shopbop, and Evereve, this collection is not just a purchase but an investment in a virtuous cycle of empowerment and sustainable fashion.