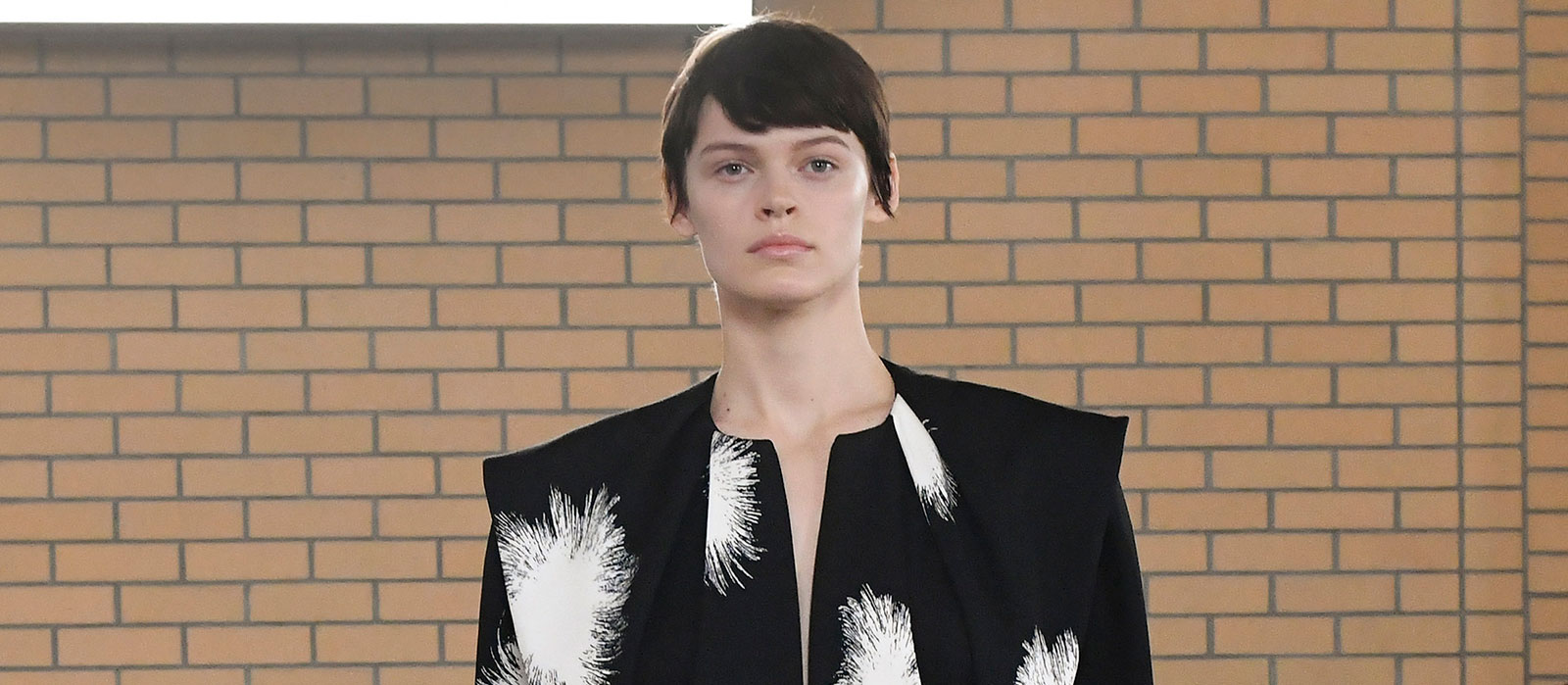 Proenza Schouler Fall Winter 2022 Collection
---
Entering a new moment in time, thoroughly transformed. The question of what we are all stepping into – what it will look like, feel like, and what qualities will define it – fuel the imagination and lead us to new and unexplored territory. How do we find beauty in the chaos and use it as a creative starting point to build the future? These essential questions inform the crux of the Proenza Schouler Fall Winter 2022 Collection.
Experimentation and play are key, perhaps now more than ever, as is finding the brazenness and conviction of youth within oneself as a way of pushing forward. Using the human form as a starting point, shapes are exaggerated into forms with a pseudo- historical semblance recontextualized for today, or cut on the bias to hug, twist, and therefore define the body. The idea of control and release – of compressing but also exaggerating form – drive some of the collection's formal elements and come together as a kind of love letter to fashion, to craft, and to the joys of using clothing to define individuality.
No single silhouette dominates the offering, as variety and choice remain paramount. The collection begins with sculpted knitwear from which circular bias-cut skirts hang, creating a feeling at once formal yet effortless and infused with an element of sport. Construction is eliminated, letting the yarn itself do all the shaping. Knitwear and jersey continue to dominate the collection and can be found in a myriad of shapes and textures. Color is important and found in big, bold blocks that punctate the offering. Glitchy, garment-printed slips find the beauty in imperfection and remain defiant. Tailoring for the intelligent, adult, urban woman remains a grounding force throughout. Sculptural forms speak to the past and future while alluding to the work of Meret Oppenheim, a central point of reference for the collection's recontextualization of traditional codes of dress.
You May Also Like: Proenza Schouler 2022
---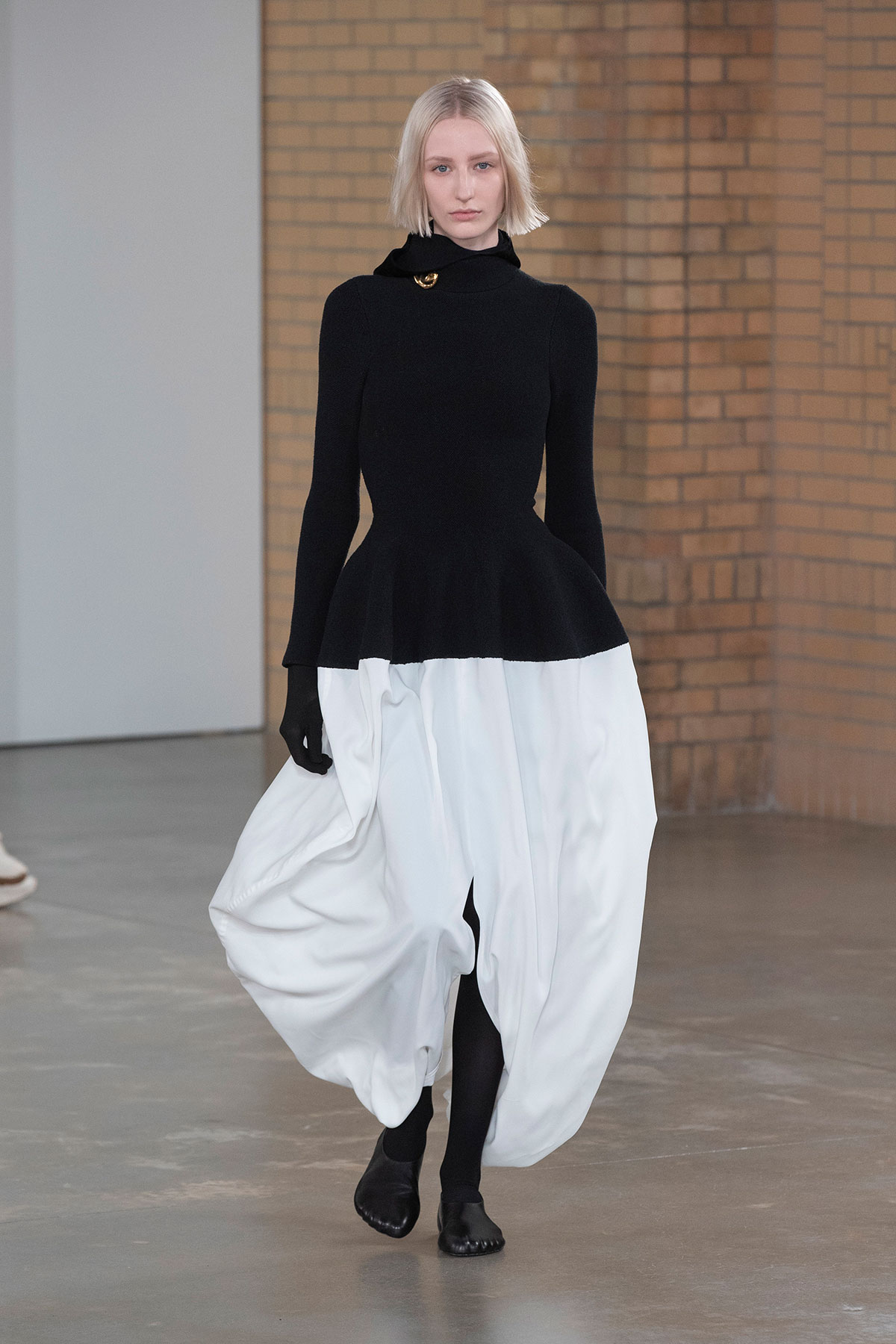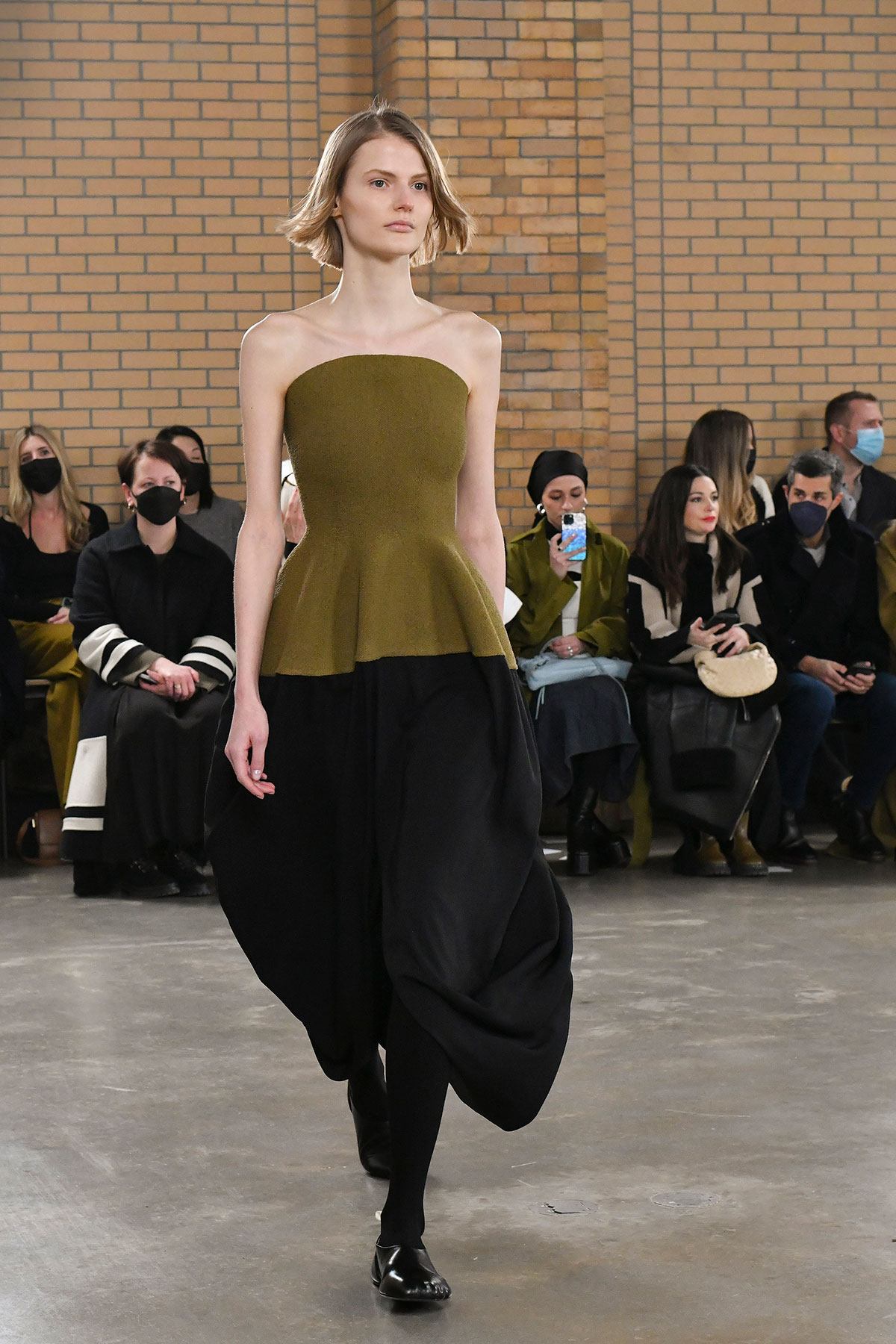 ---
You May Also Like: Fashion Collections