"Not everyone wants to be fashionable, but everyone wants to be beautiful." The Creative and Image Director of Christian Dior Makeup, Peter Philips talks about his impressive 30-year career and the role Mickey Mouse played in it all.
Interviewed by Alexei Key
---
Peter Philips: I never had the ambition when I was young to become a makeup artist. When I was a kid, I really liked to draw, and my parents supported me; they said I could go to art school but to make sure I got a degree so I could make a living, and not just become a painter or sculptor who would starve for his craft. So I went to the art school and then did graphic design for advertising, which I loved. I guess you would say everything happened very organically.
My parents and I lived in central Antwerp around the corner of from the Royal Academy of Fine Arts, and in the morning I would watch the students go to school. They looked like birds of paradise, all very dressed up; some of them became what is known as the "Antwerp Six," a group that includes Dries van Noten and Ann Demeulemeester. I also used to see them all walking around the streets, and I would just think, wow, look at that hair and the makeup. They were always so extravagant.
I learned a lot when I went to the Academy. It was fantastic, but I also learned that maybe clothing was not my passion. It was there that I discovered all these other facets of fashion.
Later some of us went to Paris to work as dressers backstage for the shows put on by the Antwerp Six. That's where I would experience the excitement of hair and makeup people transforming the models. Some of us also would use fake invitations to sneak into Thierry Mugler or some other show, and it was during that period that I discovered, oh, I could do makeup!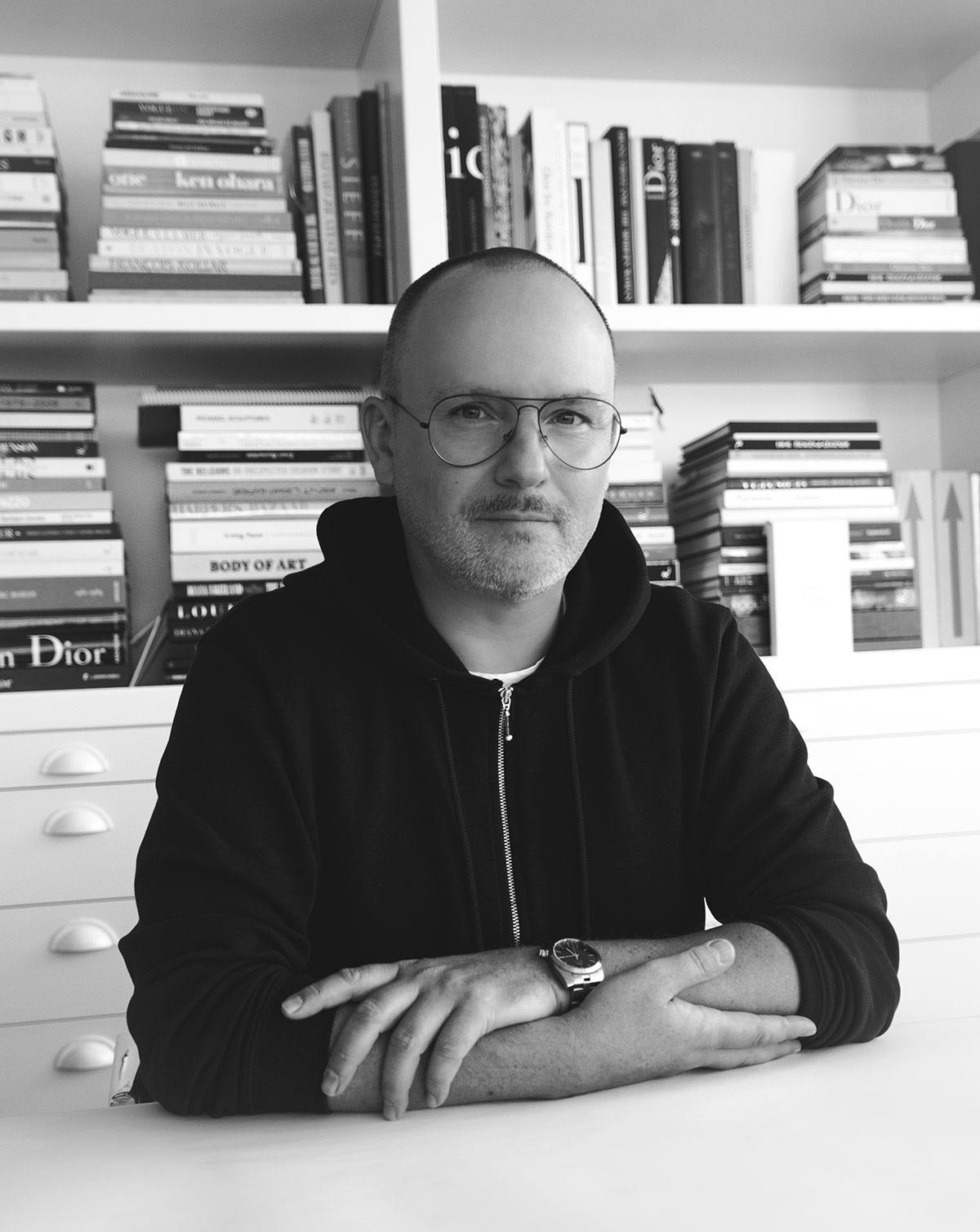 Peter Philips by Lucas Lehmann.
I invested some money into buying products, and because I knew young and upcoming photographers, I could do tests with them and get on my way. I was in school with Willy Vanderperre, who was doing fashion design before he switched to photography. He was among the photographers I did tests with, and I really found my passion in those.
Soon enough I was doing very commercial jobs to make some money. I also had to do hair, because in Belgium there was never a budget for individual hair and makeup artists. So I kind of improvised and acted as though I could do hair. I was very handy, so I got away with it, and that's how it all really started.
Early on I sometimes felt insecure, so I only worked with photographers with whom I really felt a connection. I needed to feel comfortable, because I was known for conceptual makeup. But if you do conceptual makeup and it's not shot the right way, it can look really silly.
I came to New York to shoot with amazing photographers who wanted something different. If I created something conceptual, I didn't have to tell them how to shoot it. For example, with Inez & Vinoodh, they have this special eye on the image, and I always feel very comfortable with them. Early on I could almost do whatever I wanted, and I knew they would make it look great. And even if they sometimes gave a little twist to it, it looked a little weird, but it would be a strong image. So I was very lucky to be able to work with photographers like Inez & Vinoodh, Craig McDean and Richard Burbridge, who appreciated my vision for makeup.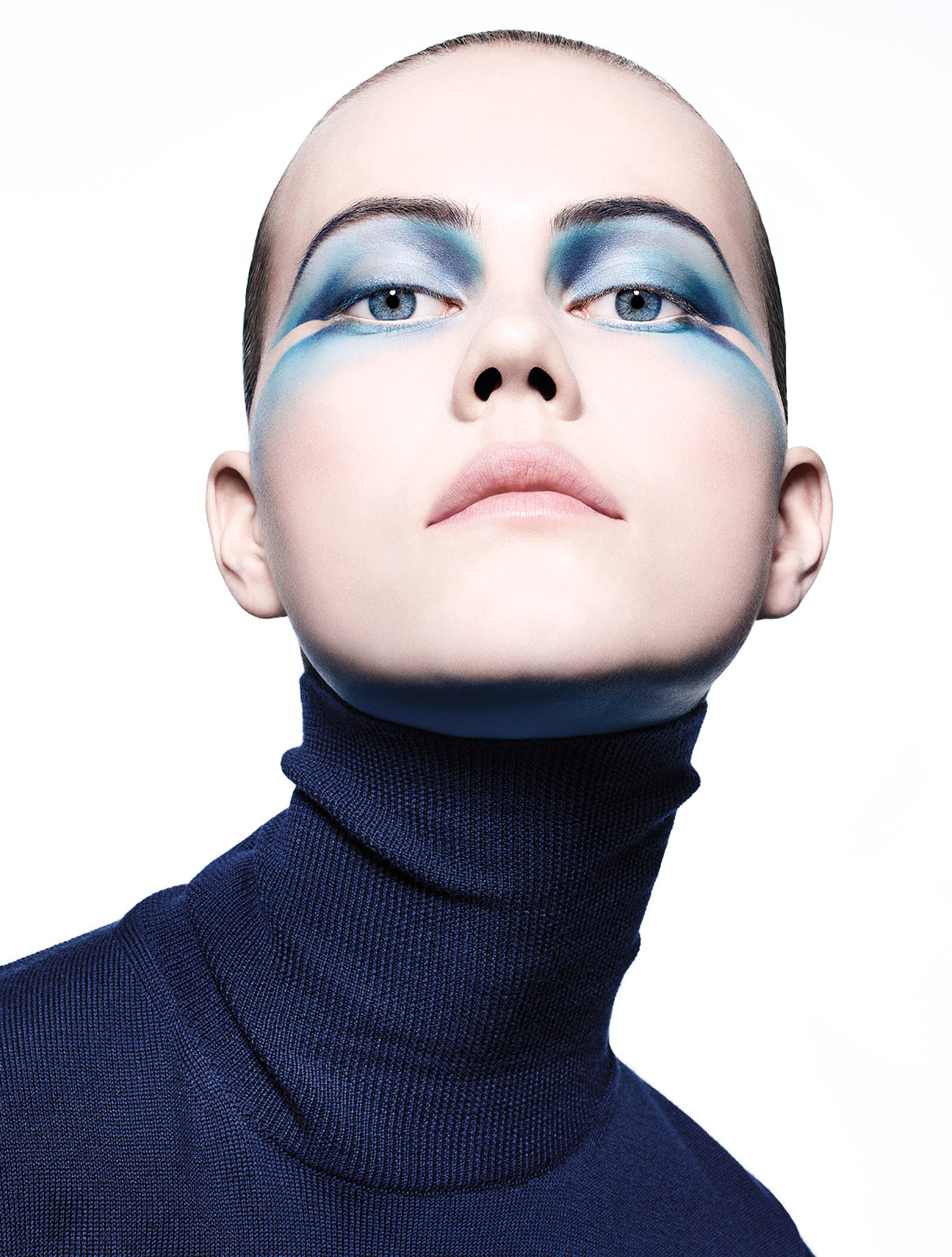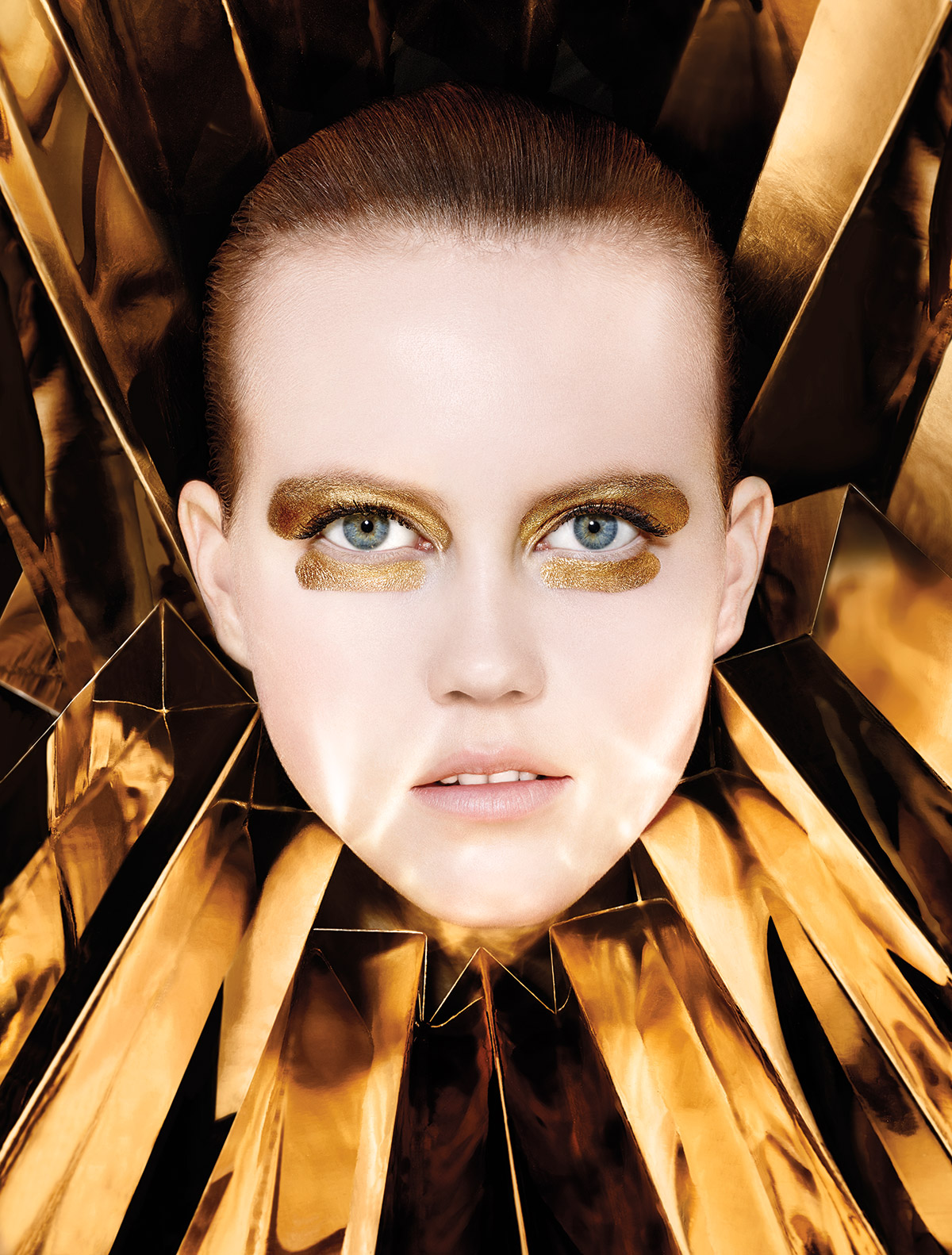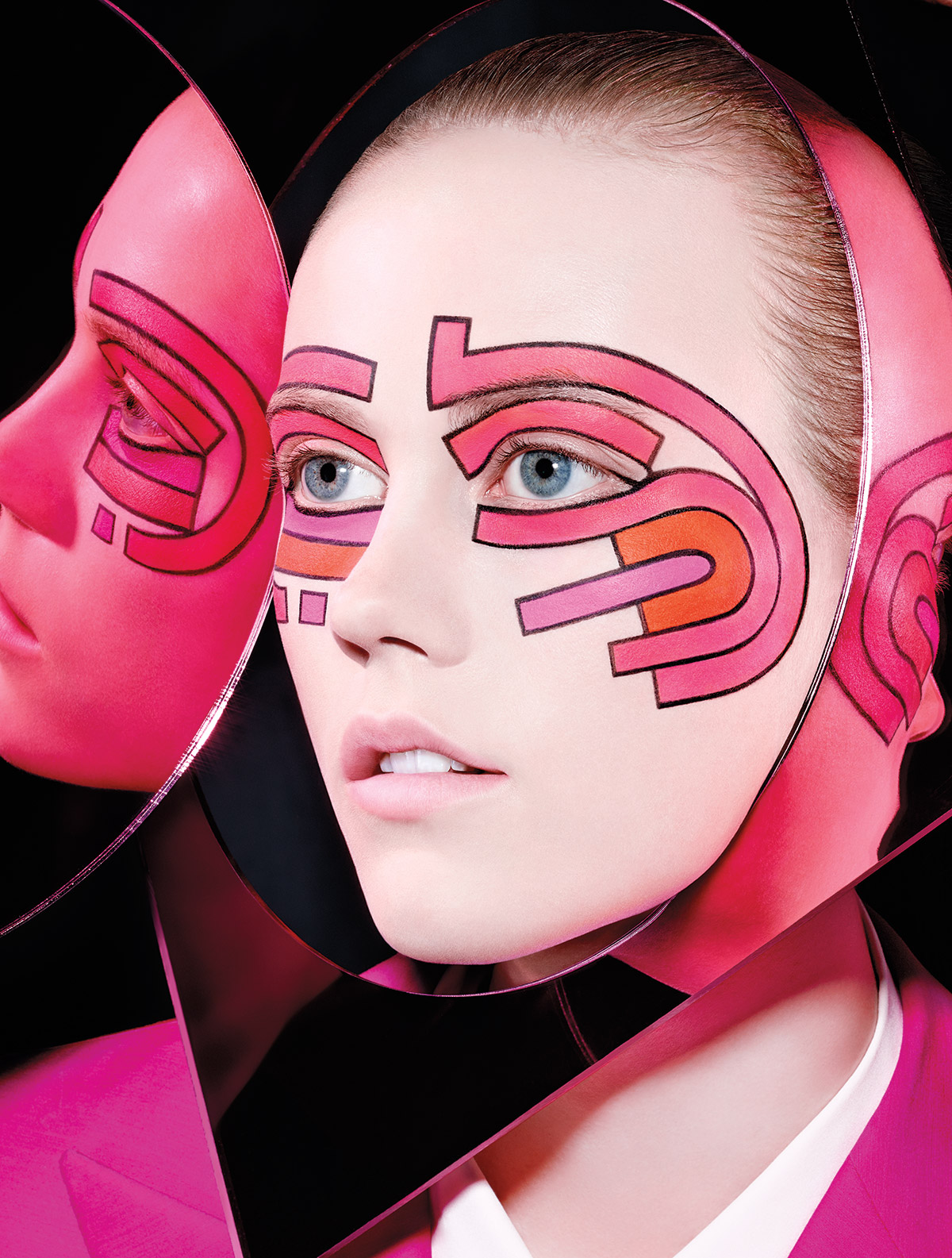 Photo by Richard Burbridge for Dior Makeup. Makeup by Peter Philips.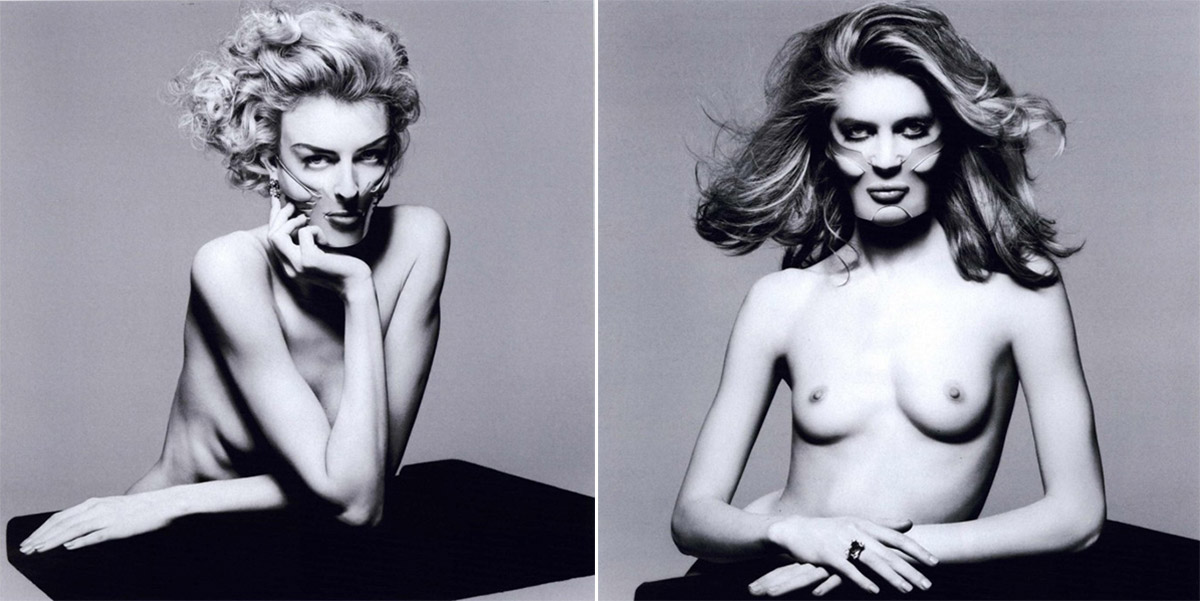 Photo by Inez and Vinoodh for V. Makeup by Peter Philips.
Not everyone wants to be fashionable, but everyone wants to be beautiful. That's always been my philosophy since I discovered that for myself. I also don't think there's one concept of beauty. It depends on where you are, who you are, which culture, what your background might be. What I see as beautiful may not be beautiful for you.
And what is now a beauty ideal might not be a beauty ideal in 10 years, and it probably was not a beauty ideal 10 years ago. The concept of beauty is something that evolves, and that also depends on how you look at it. Beauty is indeed in the eye of the beholder.
But it's also guided by society, which probably is quite a shame. If you look at fashion and beauty over the years, the beauty ideal has been evolving and changing and being guided by society, by icons, and by what people actually want to see. I also think that in beauty people want to be guided, but sometimes they make mistakes by being influenced by trends too much, without accepting their own natural beauty.
In the '80s, I used to dye my hair and wear shoulder pads, and when we all went out, I felt fantastic. But five, six, eight or 10 years later, it's easy to look back at the picture and think, Oh, my God, what was I thinking? Did we think that was beautiful in those days?
Twenty years later, you can look at the pictures again and think, you know what? I don't care what it looks like, but I felt good. Yeah, I felt amazing. And that's the most important thing. That's what beauty should be about: feeling good. Not thinking of what other people might think of you. Once you have that confidence, everything is beautiful. It's like that for me. It's a constant beauty.
It's all to do with confidence. You can hide something you think is your weakness, but that doesn't mean you have to hide your total. And you can enhance what you think is beautiful and evolve yourself.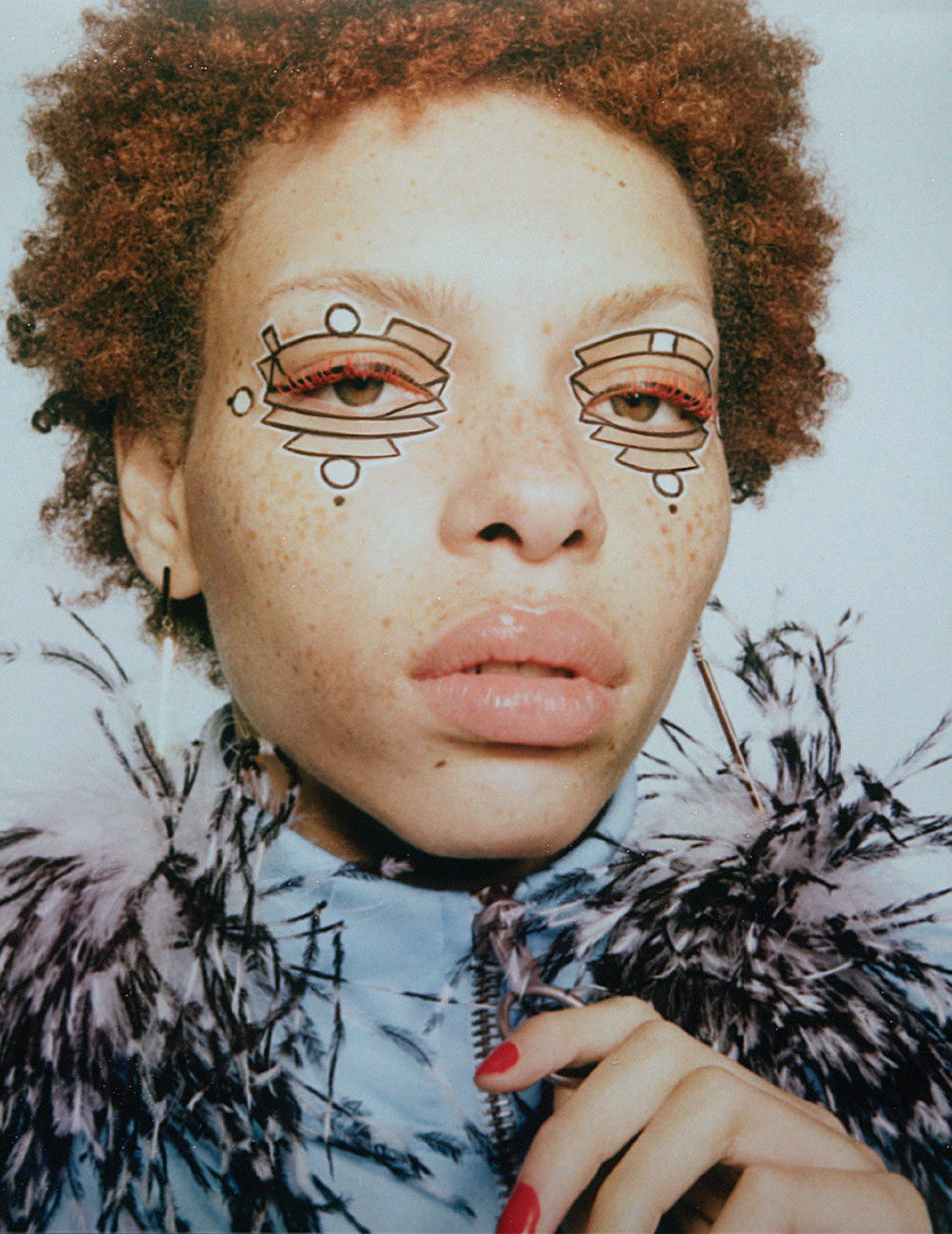 Photo by Daniel Jackson for Vogue Italia. Makeup by Peter Philips.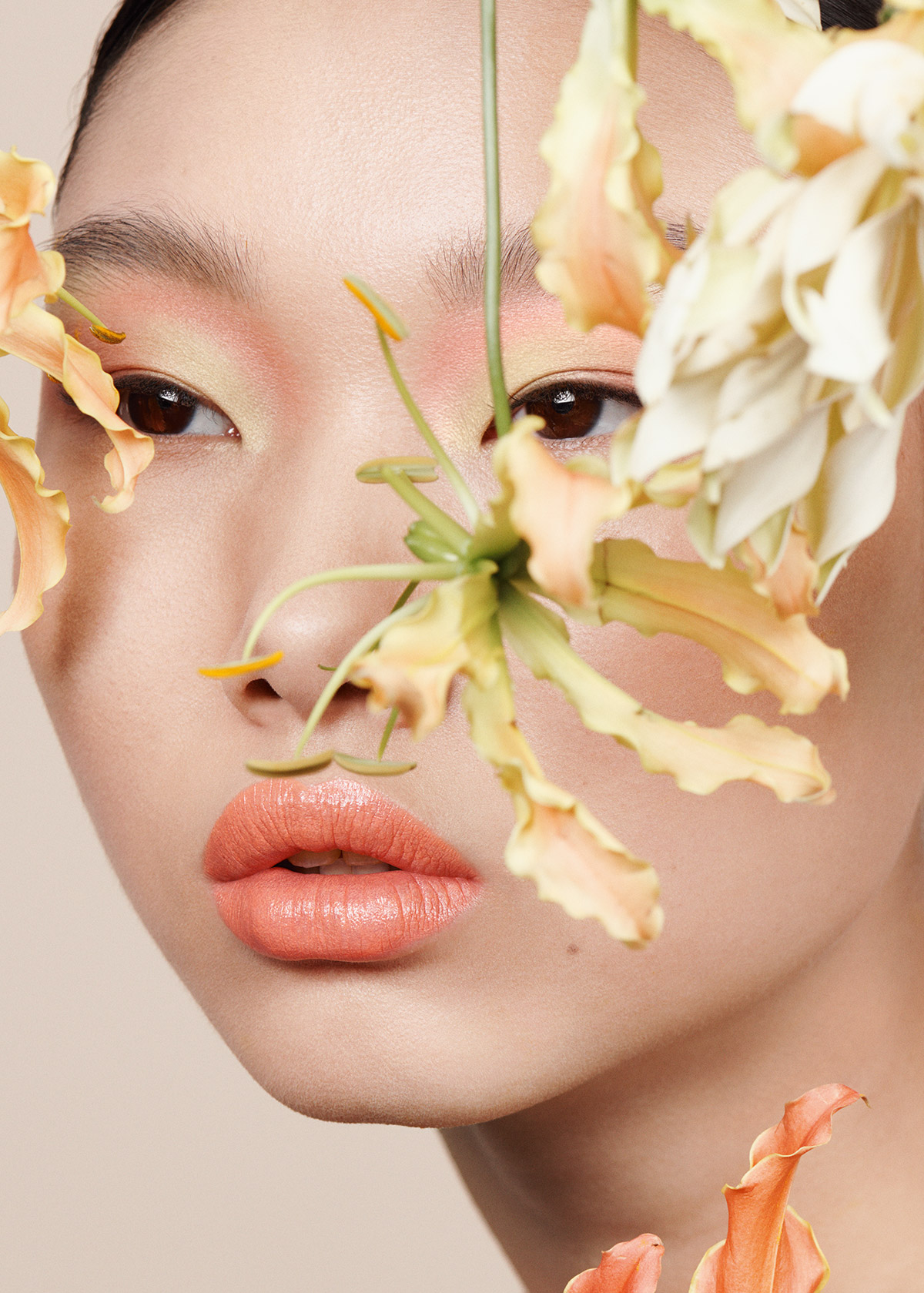 Photo by Liz Collins for Dior Magazine. Makeup by Peter Philips.
Even the pandemic has spawned a beauty trend, because we are all taking a step back and rediscovering the pleasures of a haircut and a shave or a lipstick or nail treatment. What we took for granted now has become precious. I think it has really reset a lot of people's minds.
We're also going to see a whole range of people who will be more into caring elements – that beauty is not just cosmetic, but also caring. This means not only putting on a color, but also feeding your skin, taking supplements and so on, to be healthy and to appreciate that kind of ritual. I think that's going to be the future; beauty will not just come only from a box or from a stick, it's also going to be about taking care of yourself and being healthy.
I was at home in Belgium, and I got out all my old magazines. For a week I was going through all of them. I started cutting some pages out and made piles with different themes: a pile of red, a pile of blue, a pile of green, and then there's furniture, eyes and lips, cars, toys, whatever. I started to make collages again, and I really loved it. So that was one of the things I have learned during the pandemic, rediscovering old passions.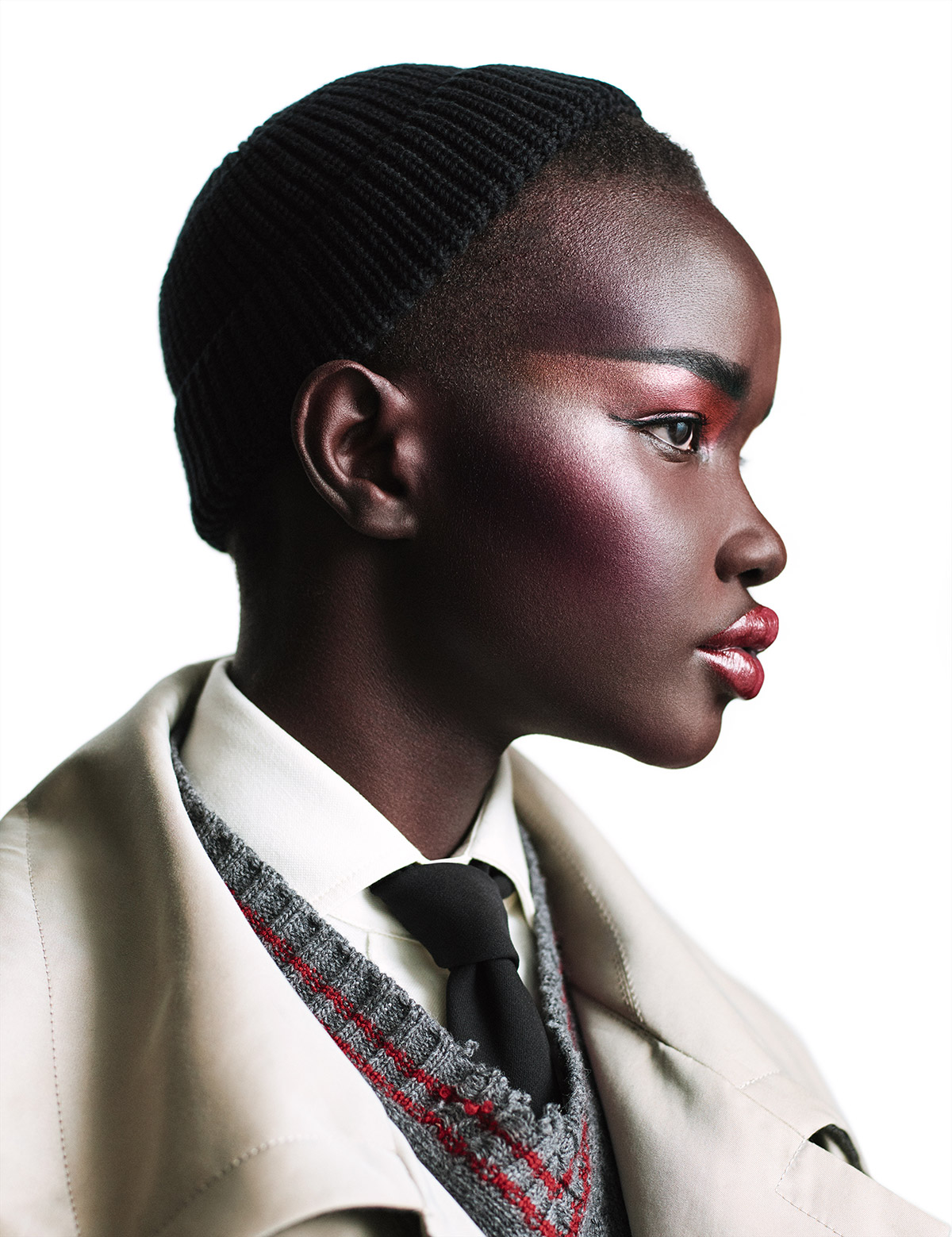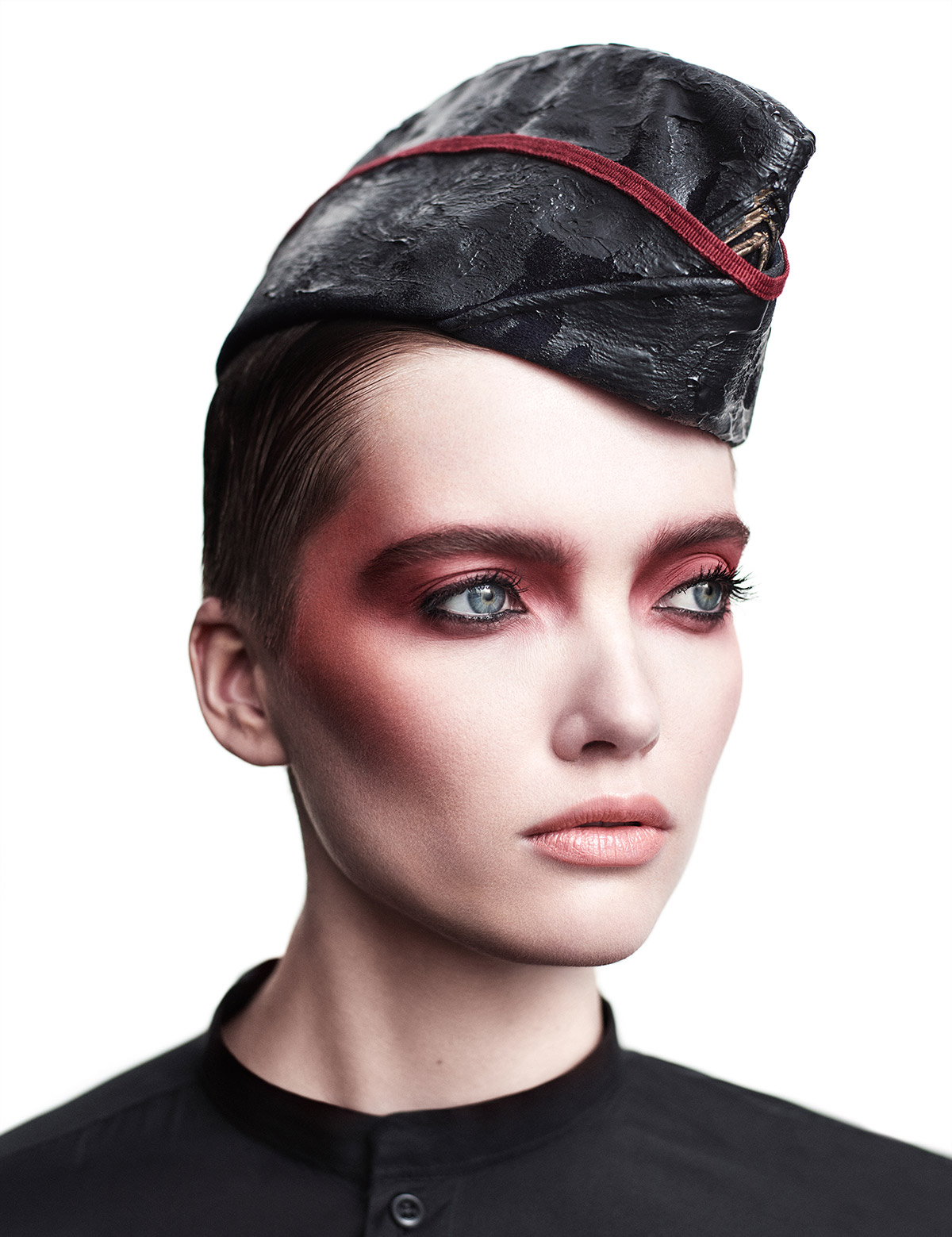 Photo by Willy Vanderperre for Dior Makeup. Makeup by Peter Philips.
Among the most memorable projects I've done was when I made a Mickey Mouse mask, and it was shot by Irving Penn for the December 2005 issue of Vogue. One day I got a call from my agency, and they said, "Irving Penn wants to shoot with you, do you have any masks?" I had a Mickey Mouse mask and a few other things, so I sent all the masks to the stylist. She showed Mr. Penn the masks, and he picked Mickey Mouse. He said, "I love this one, I want to shoot it."
It was a rainy day, really horrible with gray rain. And Mr. Penn shoots amazing daylight. Most of his best portraits are taken by daylight in the studio, but since it was as bad weather, we had to shoot with studio lights, which were set up in a separate part of his space. The model's makeup was done, and we put on the mask, which had a little mouse tail in the back. She was beautiful in this YSL dress by Stefano Pilati. When she came out of the makeup room, it was like a movie! The sky just broke open: It had been rainy and gray and stormy, but suddenly it was clear and blue, like somebody swiped at the sky. It was almost biblical.
We thought, OK, we have to get Mr. Penn here to our makeup room so he can see the light. We put the model in the good light, and he said, "Oh, she looks amazing," and he asked his assistant to set up the table to shoot in daylight instead. It was the most beautiful light; he placed the model, she started posing, and we kept shooting all afternoon. That was for me a highlight. I have this print at home. It's a life-sized portrait of the girl, and it actually looks like she's really in a frame. It's such a strong image; it feels like she's actually there.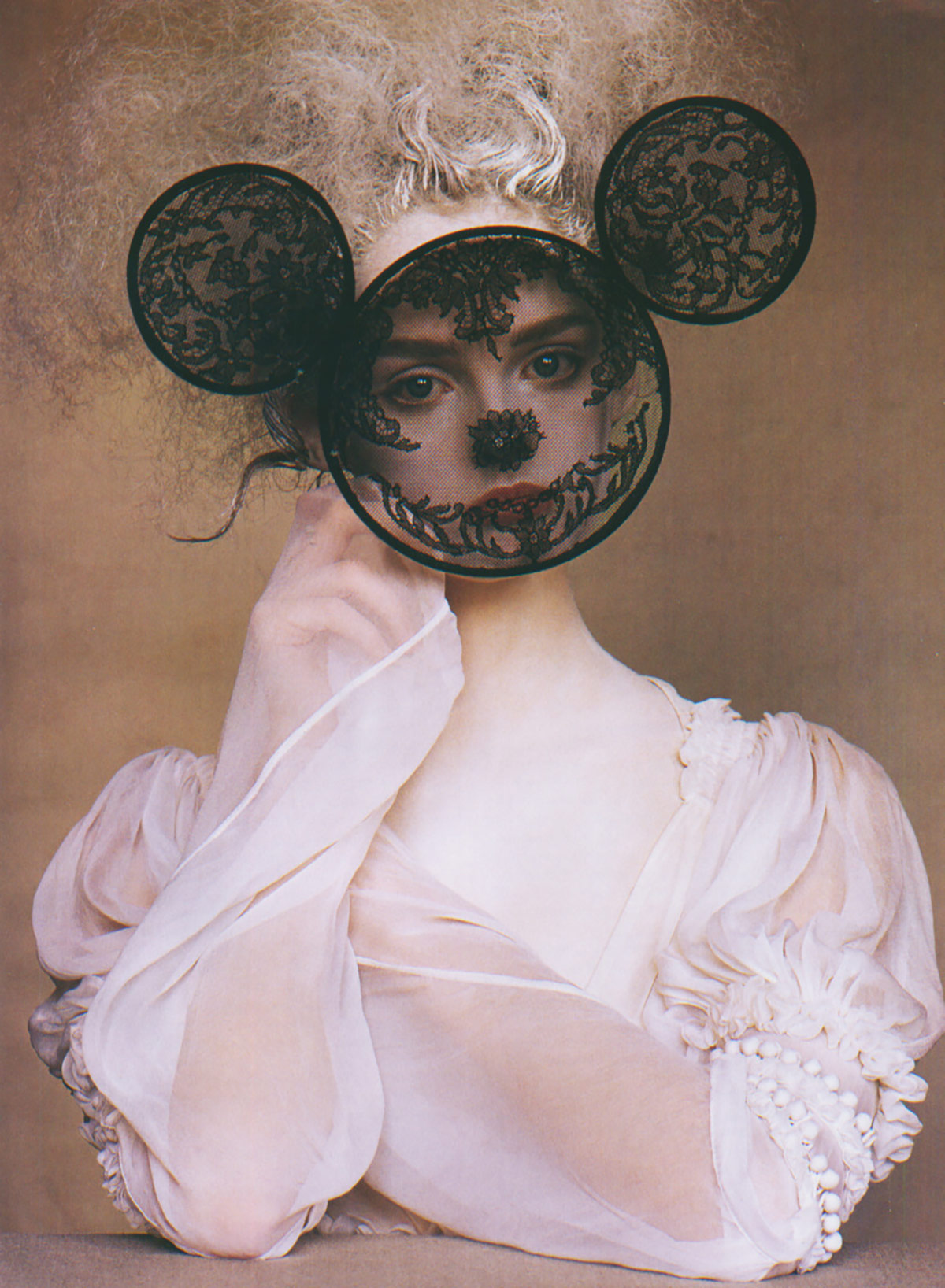 Photo by Irving Penn. Makeup by Peter Philips.
Working on creating products is an amazing, ongoing project for me. Launching a lipstick line is always a big project, and it's teamwork. There's a whole army behind it. For example, when we've launched the Backstage line, which was a huge project, all new for Dior, it was almost like doing a line within a line. And relaunching Dior Forever foundation, 67 shades, new formulas, I was reinventing an already good product and making it even better, and it's just been mind-blowing. People really love it, and we're building on it now.
I'm really inspired by making products, creating products, shades or combinations that will help and be at the service of women. That's what inspires me the most.
I think I've got a very positive nature, and I also enjoy doing little things, though that probably sounds very boring. Once you show people the real you, and you always stay a real you, they know what they're getting. They know you were there for them and that whatever you say, if it's positive or negative, it comes from a true place and it's authentic and real and true.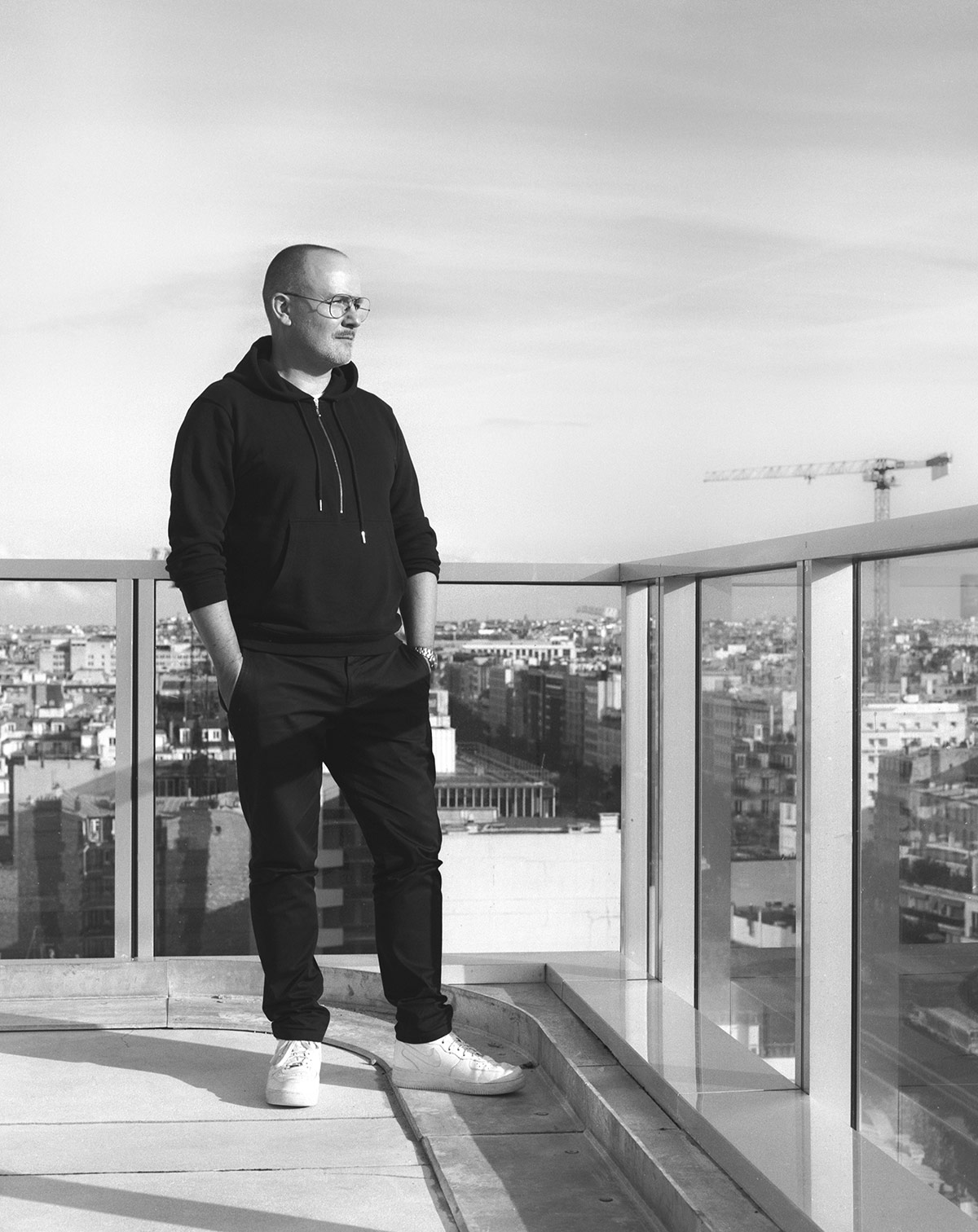 Peter Philips by Lucas Lehmann.
---
You May Also Like: A Conversation with Sam Visser: The Concept and Future of Beauty