Raisa Flowers says it herself in her Instagram bio: "I'm not a musician. I'm actually a makeup artist." You'd be forgiven for making the mistake. With her bleached eyebrows, avant-garde and transformational looks featuring things like X-men contact lenses, plus hanging around her clients like Junglepussy and Kelela, Raisa Flowers has the swagger of someone able to command a stage. 
She's done it before — as a model, where she opened Rihanna's Savage X Fenty Show Vol. 2. She's also a new Calvin Klein ambassador. Raisa pushes the boundaries both in front of and behind the camera. Here, Raisa Flower takes us through her inspiration, vision, and favorite sayings. 
---
You May Also Like: Meet the 2021 LVMH Prize Semi-Finalist Bianca Saunders
---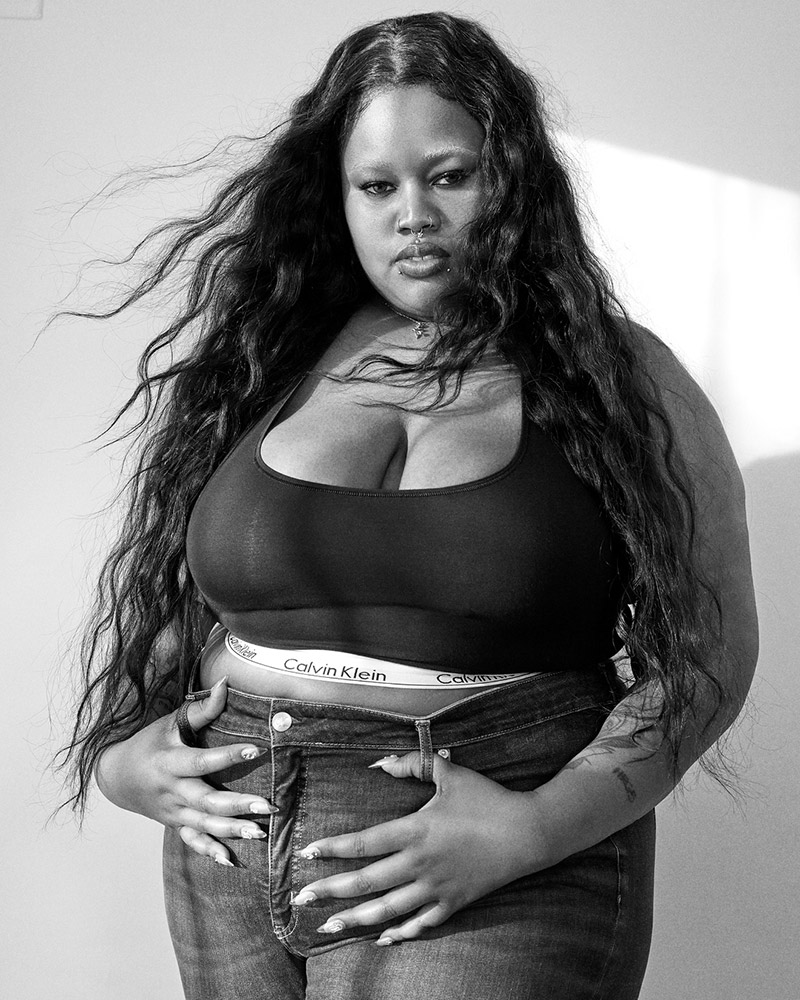 My concept of beauty is not so topical. It's not necessarily about aesthetics. For so long, beauty has been defined by white ideals, so as I create my art in the beauty arena, I think about self love first. Aesthetics don't make you beautiful, beauty is something that is internal first. From self love comes confidence, and confidence creates the ability to see beauty in others. Ageless, genderless, size-less, colorless. It's internal. I collect my inspirations by living my experience. Looking around me and seeing what is happening in the here and now and drawing from that. 
My aesthetic is "bold, natural and ethereal." When people think of "natural," they don't necessarily think of bold. Same with ethereal — what do these works mean to you and how do they come together? I think that is me in a nutshell. Boldness is a feeling of confidence and power, not being afraid to take risks with makeup or life in general. That can be communicated by so many subtleties with make up. Natural can mean lots of things. Natural, is about the energy a look gives. I love doing natural in a bold and effortless way. Natural to me is about not trying too hard. That is the beauty of Blackness, it is to be many things at once despite the juxtaposition. Ethereal is dreamlike, fanciful, otherworldly. I love to create work that lives in another time and place, past, present or future. I think my work expresses and encompasses all of those words. 
I love being able to express feeling by eye shadow color. It creates texture, mood, playfulness, seriousness. It really has a way of getting a clear message across. 
The club scene allowed me to be fully expressive. It was always a no judgment zone so I was able to express and create in a way that felt boundless. No matter how weird, beautiful, strange, or whatever. It just allowed space.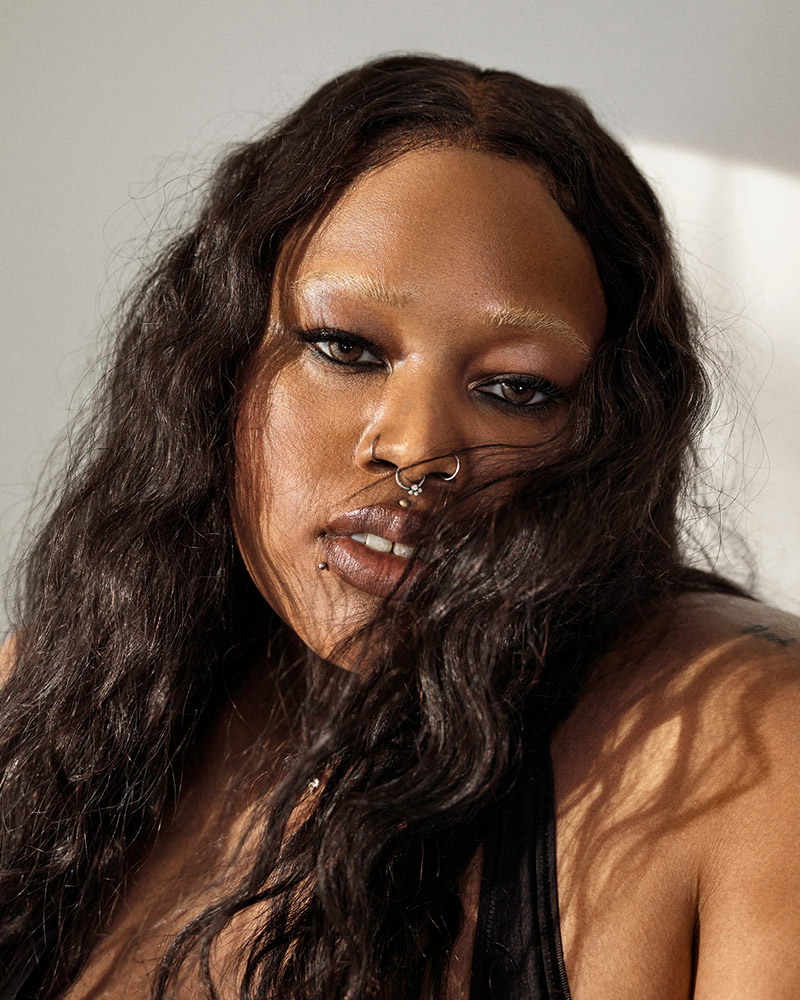 I have had so many amazing career highlights so far. I don't know which to call the "big break," but I ticked so many boxes and have so many more to check off. 
Something I like to say is: "Never be thirsty, always be hungry." Thirst is parched desperation. There is a desperate manic energy. Hunger is drive and passion, the willingness to go the extra mile, even when it's difficult or giving up would be easier. 
I walked the first Fenty show because I was approached by a casting director. The second time I wasn't even supposed to walk the show. But two days before, I got a phone call and was told that Rihanna wanted me and she wanted me to open the show. I was so nervous, but when I walked on the runway everything just clicked and all the chatter in my head just disappeared. 
I am so happy to be in this position where people get to see someone that looks like me. CALVIN KLEIN is such an iconic brand. We all grew up seeing ads and being mesmerized. Culture has moved so far, yet not far enough. This is a big moment for me personally and for my community.  Black fat alternative queer femmes… we are here and we can do anything we put our minds to. 
Favorite Products:
MAC Studio Radiance Face and Body. Raisa Flowers says: "This is a makeup artist must have. It has the best coverage if you are looking for something skin-like with buildable coverage. I love how light this foundation is."
Milk Kush Mascara. "If you want your lashes to look full and fluffy, this mascara is the bomb. It has fibers in it which give you so much volume. It is one of my favorite mascaras."
Fenty Gloss Bomb. "I can not leave the house without one of these in my bags. It is just so good and not sticky. I know we wear massk but when it's off, just know I have my Fenty lipgloss on."
"Pat McGrath Sublime Concealer is one of my most used concealers in my kit because it goes from heavy to light depending on how much you use. With this concealer, you don't have to color correct much at all and that is a big deal for me."
Glossier Generation G Lipstick. Raisa Flowers says: "These lipsticks are my favorite for natural makeup shoots because they are so sheer and like a lip stain. They are a go-to when I am trying to sneak a lip color on set because they are barely noticeable."
---
You May Also Like: Ronan Mckenzie Makes a HOME for Artistic Diversity