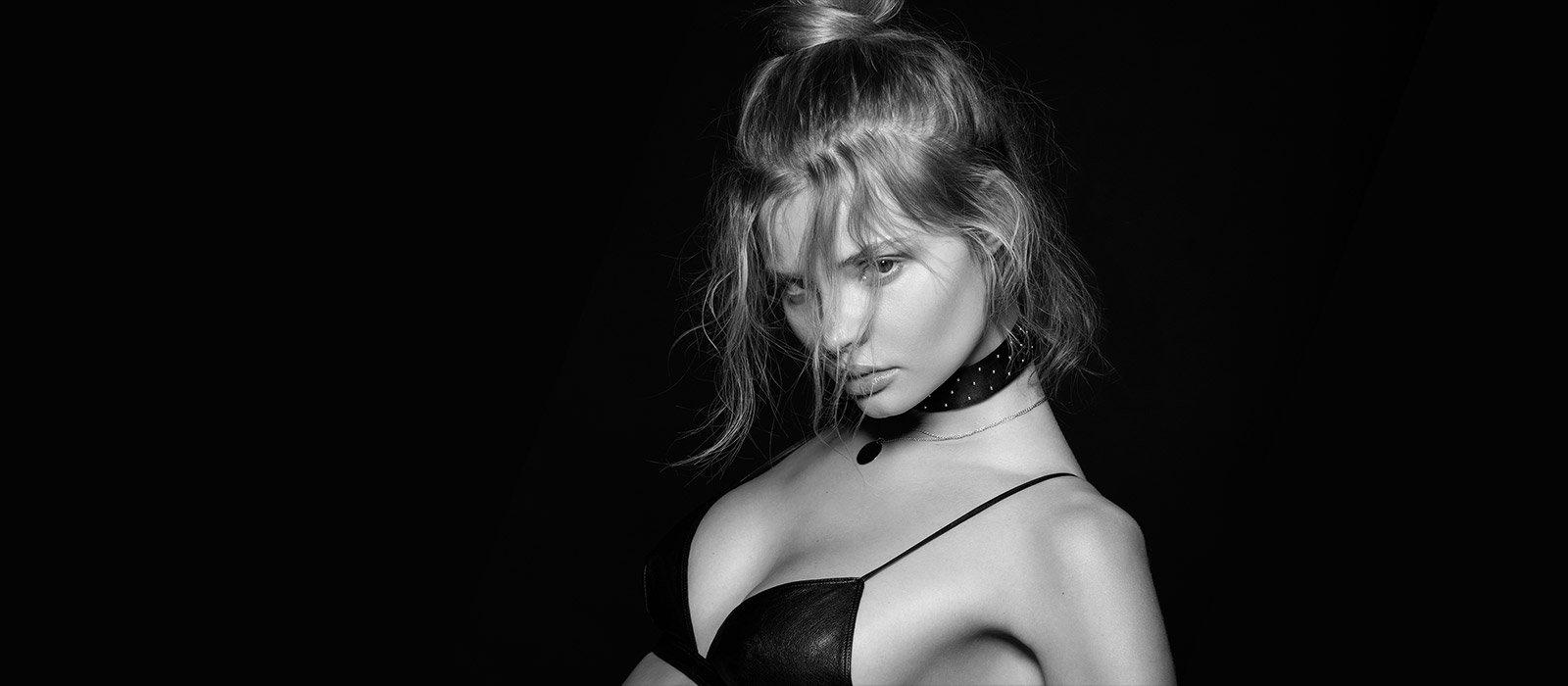 Magdalena Frackowiak
One of the rare models who's beloved by both Prada and Victoria's Secret, Magdalena Frackowiak has regularly appeared on the most elite covers and catwalks for a decade. Today, Magdalena is establishing herself as a creative force in her own right with the launch of her fine jewelry brand.
Magdalena isn't the first model to branch into design, but her line stands out for both its sophistication and the seriousness with which she approaches it. Working directly with artisans in her native Poland, Magdalena's self–funded venture is wholly her own. In this interview she shares her inspirations and how she's achieving her dreams.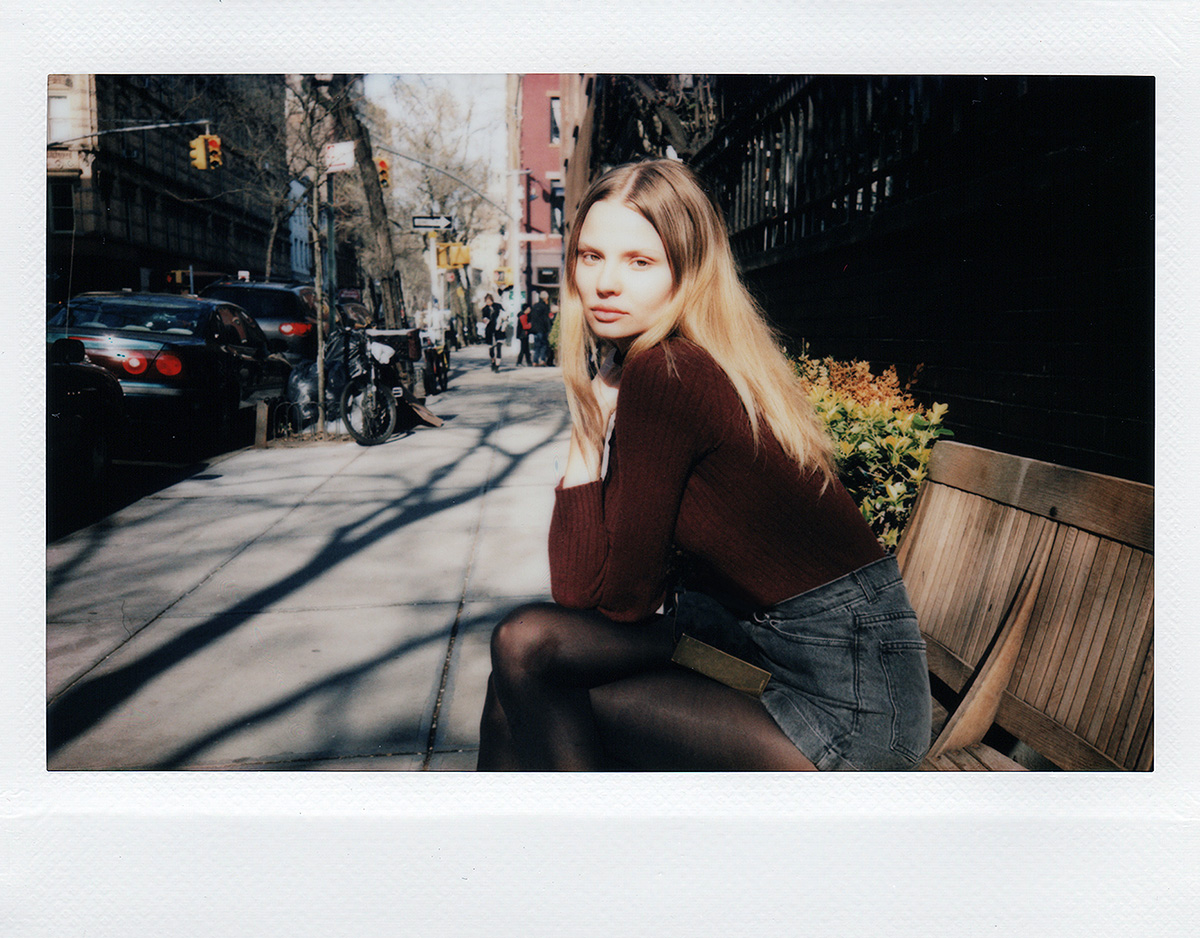 When I was little I would always watch the airplanes coming and going in the sky overhead. This was the time when I began to understand how much I wanted to travel and be independent, to see everything in the world that there was to discover. Those airplanes made me dream of the life I wanted to have when I grew up. I think it's important to never forget those dreams you had when you were a kid. I haven't.
As a model I've had the opportunity to travel all over the world, and that fuels my creativity. Whenever I travel, even for work, I always try to feed my mind with inspiration and new ideas by visiting beautiful places. I love to observe and explore different cultures—one month I'll be fascinated by Spain, another month I'll be listening to Arab music, and the next I might be learning about Japanese aesthetics.
Every day, I'm looking for those little sparks of inspiration that can grow into a creative idea. Those sparks are what I live for and what make life special.
At first, it was challenging for me to speak the language of jewelry. I needed to learn all the terms, all the tools. This was important to me so that I could really communicate with the artisans who make my jewelry. I've loved learning about the process of jewelry-making and all the detail involved in translating my vision from the initial idea to a sketch to the finished jewelry piece.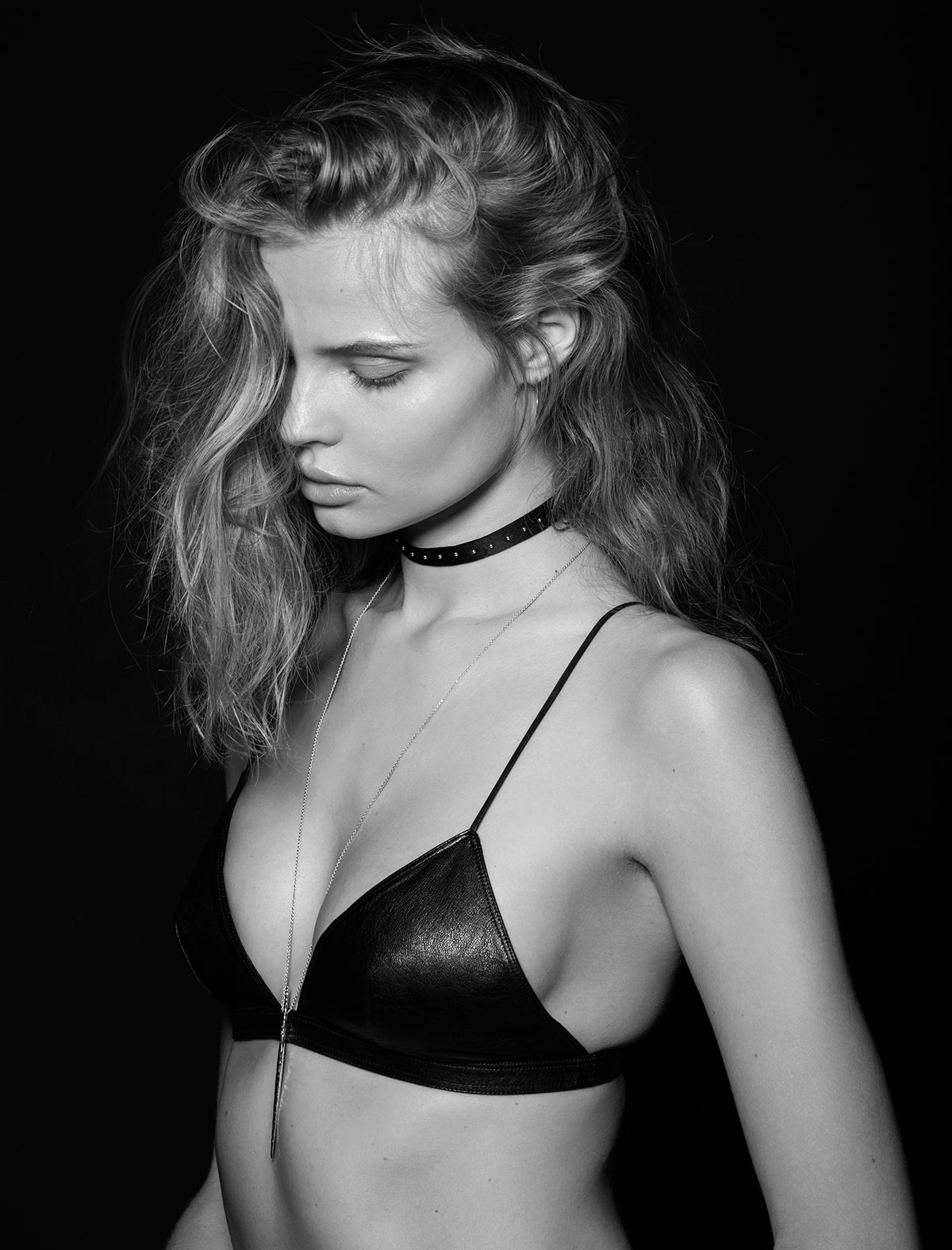 I studied architecture and that interest has really shaped my aesthetic. Architecture is about understanding how to manipulate shapes and forms, and that understanding helps me a lot in my work. Two architects who inspire me a lot are Shigeru Ban and Richard Serra.
When you are known as a model it can be tough to make people understand that you have other dimensions and talents than just your beauty.
I'm very focused on what I do as a designer, and learning how I can continue to grow in this career and bring my brand to the highest standard it can be.
My designs are simple, feminine, and modern with a hint of fragility. They're for a woman who knows what she wants and what she stands for. My next collection is more feminine, playful, and lighter than my first one. This reflects how I felt in the moment when I was creating it, because my designs are very personal to me.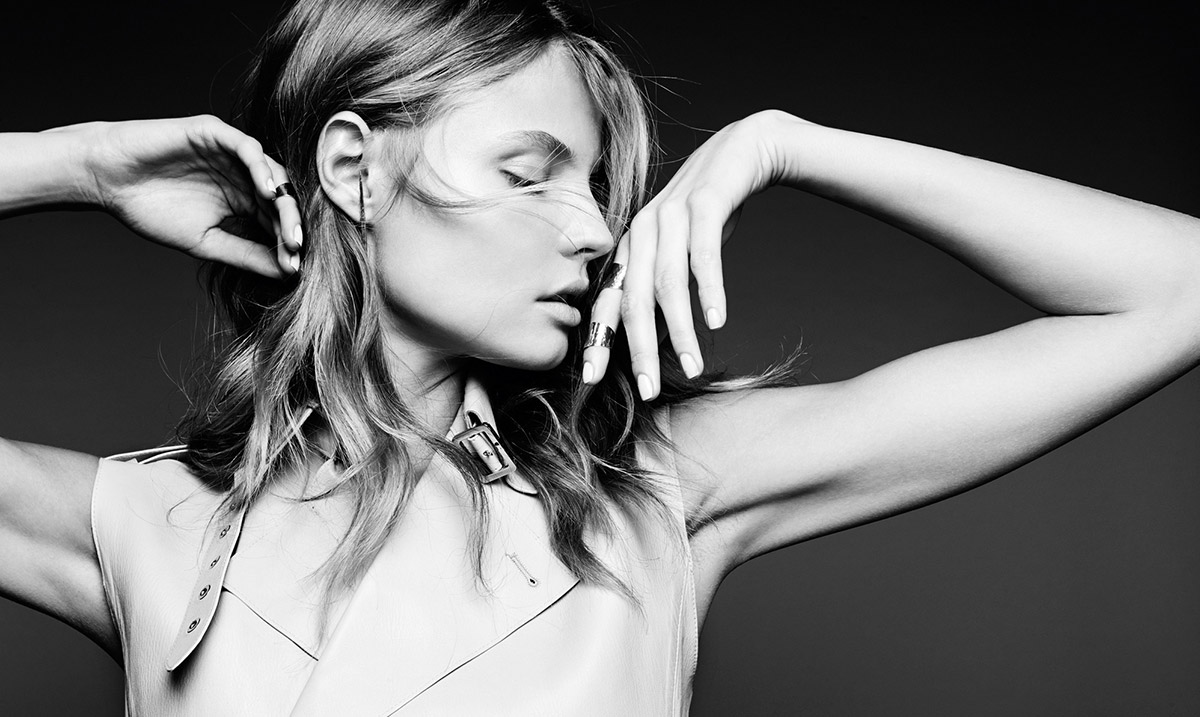 The main office for my jewelry line is in Poland. We have incredible talents in Poland, and I wanted to support my home country. We work very hard to achieve what we set our minds to there.
I've been the face of many different brands, but I always wanted to create my own. I'm very lucky to have made that dream come true and to be able to bring my own vision and aesthetic to life through my jewelry. Balancing being a model and being a jewelry designer isn't difficult for me—I enjoy both very much, and it all follows together. When you are known as a model, though, it can be tough to make people understand that you have other dimensions and talents than just your beauty.
I've always felt that you need to count on yourself. You need to motivate yourself to pursue your goals every day, without waiting for something extraordinary to just happen to you. At the end of the day, you and you alone are the one who needs to do the work to make your success possible.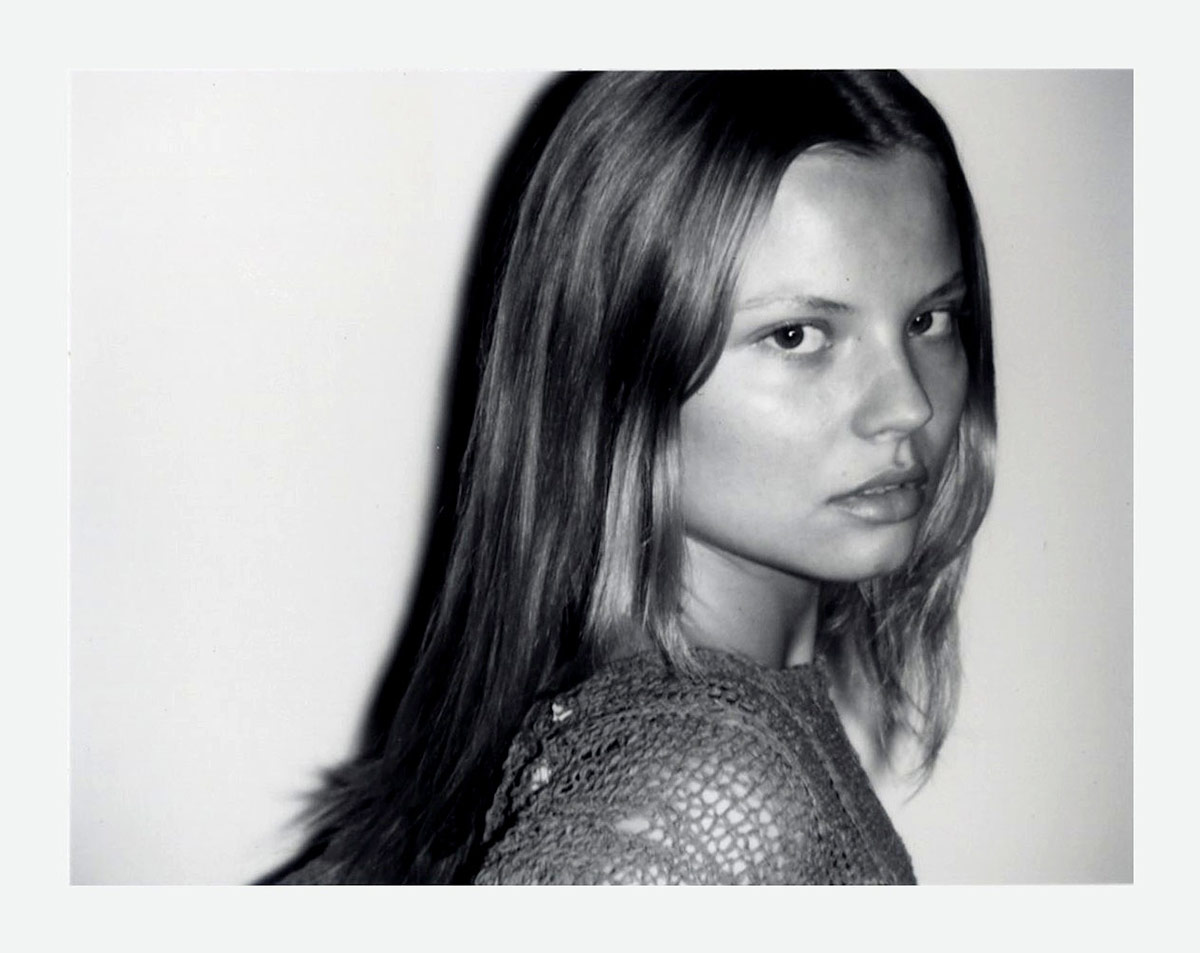 Magdalena Frackowiak by Ezra Petronio for Self Service
---