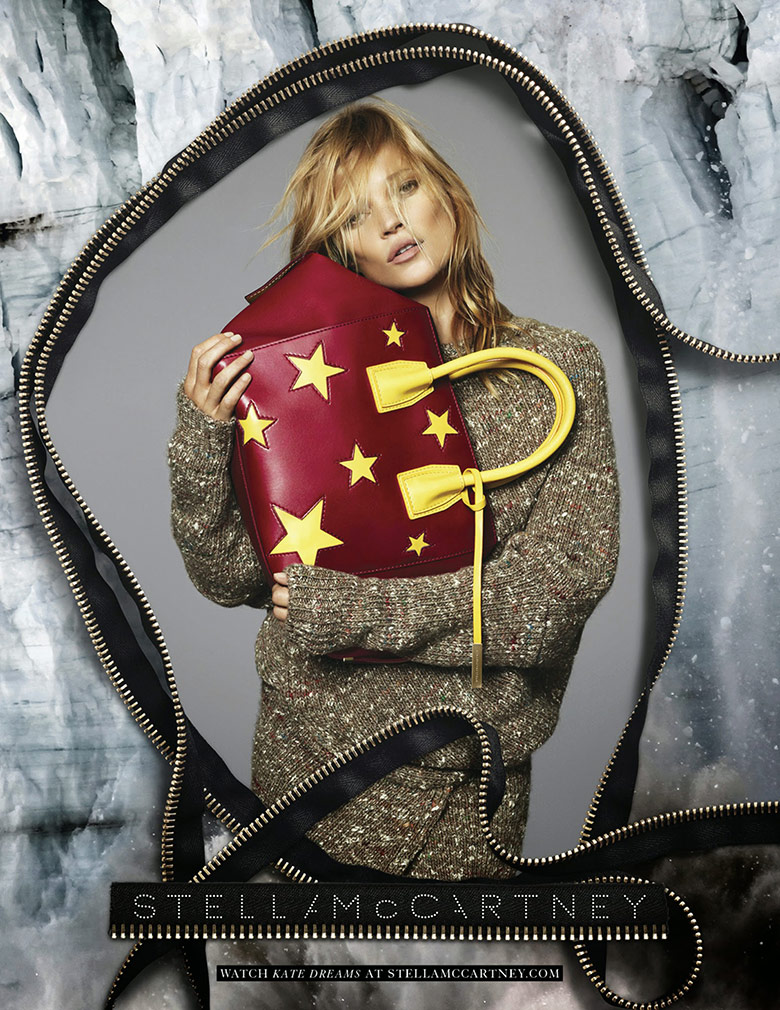 Kate Moss is framed by Mert & Marcus for the Stella McCartney Fall/Winter 2014/2015 campaign. Fashion's greatest M&M's (Moss & McCartney) are reunited for another striking campaign. Having made six appearances in McCartney campaigns already, Moss' seventh is fully Moss focused and called 'Kate dreams' where photographer duo Mert & Marcus reveals Kate's deepest fashion secrets among abstract sceneries and zipper frames.
SEE ALSO: Kate Moss for Alexander McQueen S/S 2014 Campaign
Starring starlet bags (literally) platform creepers, black specs, oversized knits and a new twist on the little black dress, Moss is looking as gorgeous and dreamy as ever when revealing the true Stella girl. Captured by talents Mert & Marcus who's expertise lays in abstract visuals, McCartney's latest campaign is everything and more, not to mention the brilliant matching short film which brings Kate's surreal dreams to life.