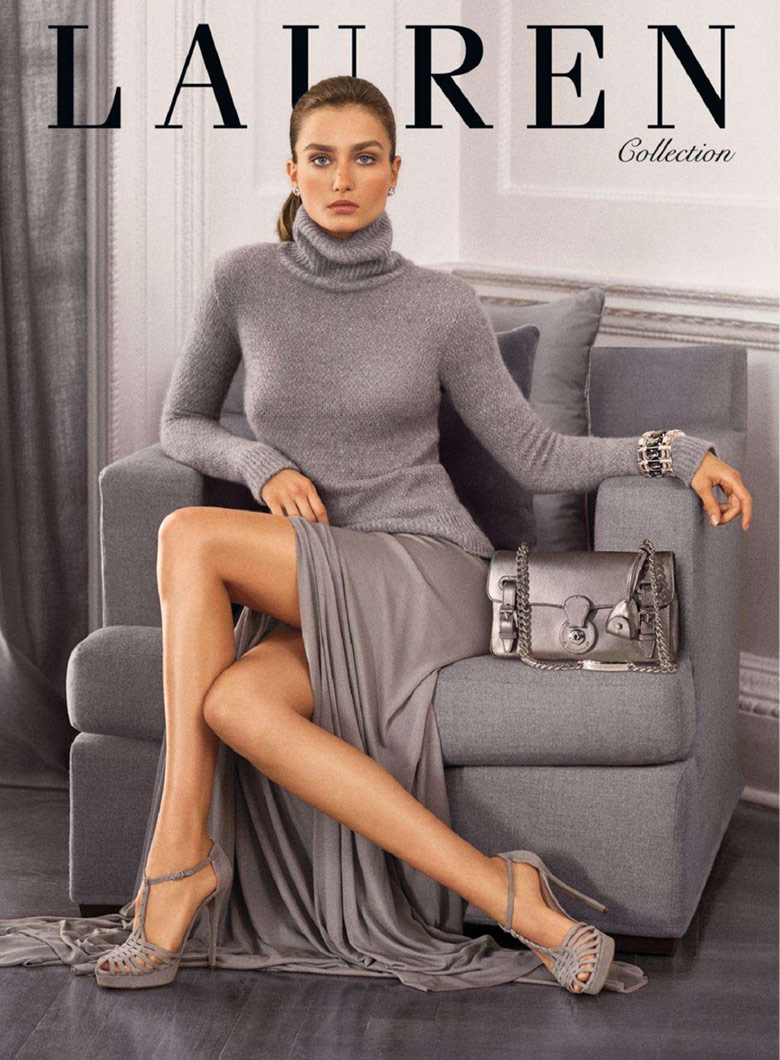 Andreea Diaconu stars in Ralph Lauren Collection Fall/Winter 2014/15 Campaign. The Romanian sweetheart, Being a regular model for Ralph Lauren, Andreea who debuted on the fashion scene in 2010 is already on her 13th campaign for the brand, which makes us jump to the conclusion (you may call us quick witted) that Diaconu has been the muse for Lauren for the last couple of years.
SEE ALSO: Andreea Diaconu for Gucci Cruise 2014
Compared to the spring/summer 2014 campaign where Andreea was captured in motion against a simple white background oozing 'busy bee in the big city' this time Ralph has chosen a more classic approach to present his latest designs where grey plays as the main color and Andreea is framed sitting down with crossed legs. Graced with a grey turtleneck over a gown that carries the same color along with high heels, a shimmery bag and minor jewelry, Diaconu takes on a sincere role for the representation of the elegant and somewhat 'grown up' fall/winter 2014/15 Ralph Lauren collection.