Photo by Nicole Maria Winkler for i-D magazine Online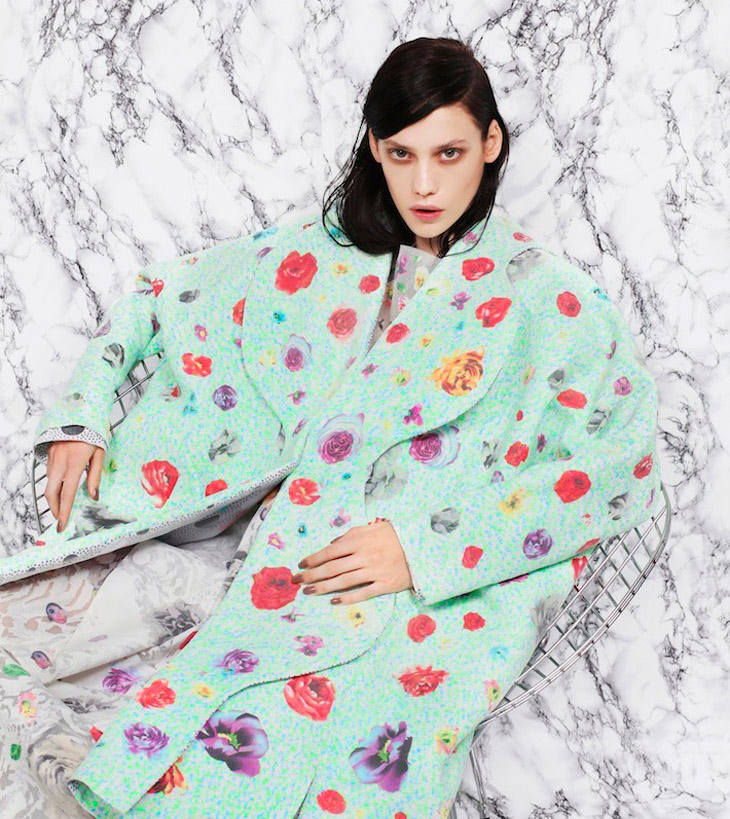 As a teenage South African ballet dancer with no intentions of becoming a model, Meuleman later found herself posing for a shoot where a ballerina was requested. Judging by her unpredicted sneak peek of what the fashion industry had to offer, the newly based Londoner changed her career path into a more fashionable one.
 She got picked up by agency Boss Models in Cape Town who successfully took their South African stunner to an international level, she has since gained model contracts in all four fashion capitals and with appearances in Vogue Italia, Metal Magazine and in the November issue of Interview Magazine in their "New Faces" spread, Emily is quickly becoming the fashion world's sweetheart.
Q: How would you describe yourself?
---
I'm a hard worker, modest but driven. I'm discovering myself and the world.
Q: Tell us something that very few people know about you
---
I'm very fond of baking!  
Q: What's your passion in life?
---
I have so many and they are all so diverse! But I think that my love of dance and theatre would have to be my most prominent one. 
Q: Best modeling experience so far
---
I had the opportunity to travel to India for a shoot. It was incredible. I loved being able to experience and learn about a country that was previously very foreign to me. It was never anything I had anticipated doing. 
By Nicole Maria Winkler for i-D magazine Online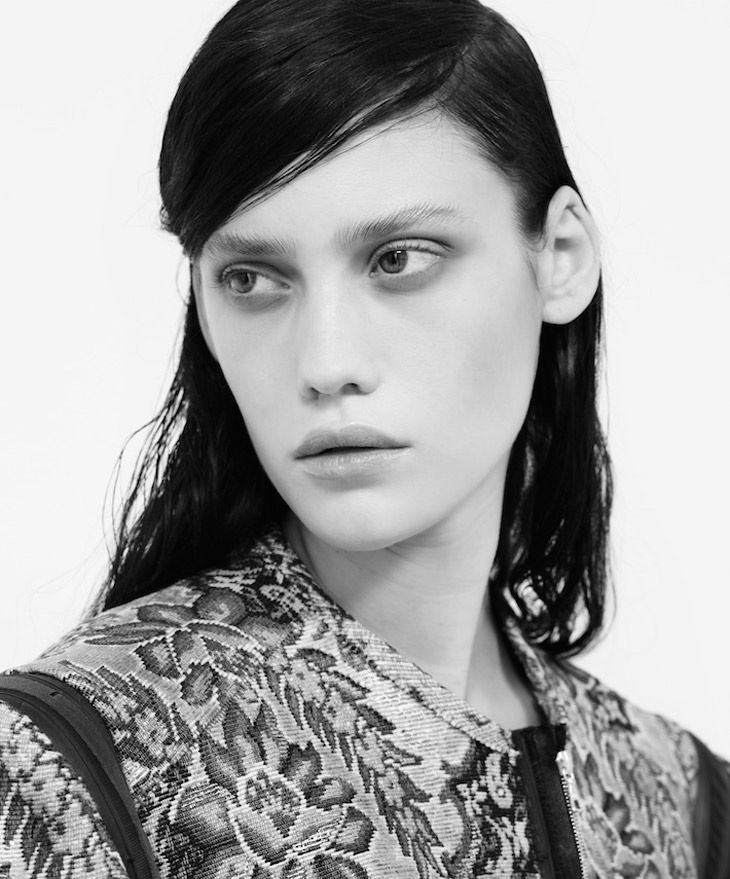 Q: Who or what influences you?
---
My parents remain the strongest influencing force in my life. But apart from that, I am inspired by music and the performing arts (dance, theatre and cinema).
Q: What's your signature look?
---
I don't think I really have one to be honest. I would have to say I tend to take on the natural look. I rarely wear make-up and like the idea of being a clean slate.
Q: Your favorite fashion designer
---
 There are a few but at the moment I really like Marc Jacobs. 
By Andreas Ohlund for Cover Denmark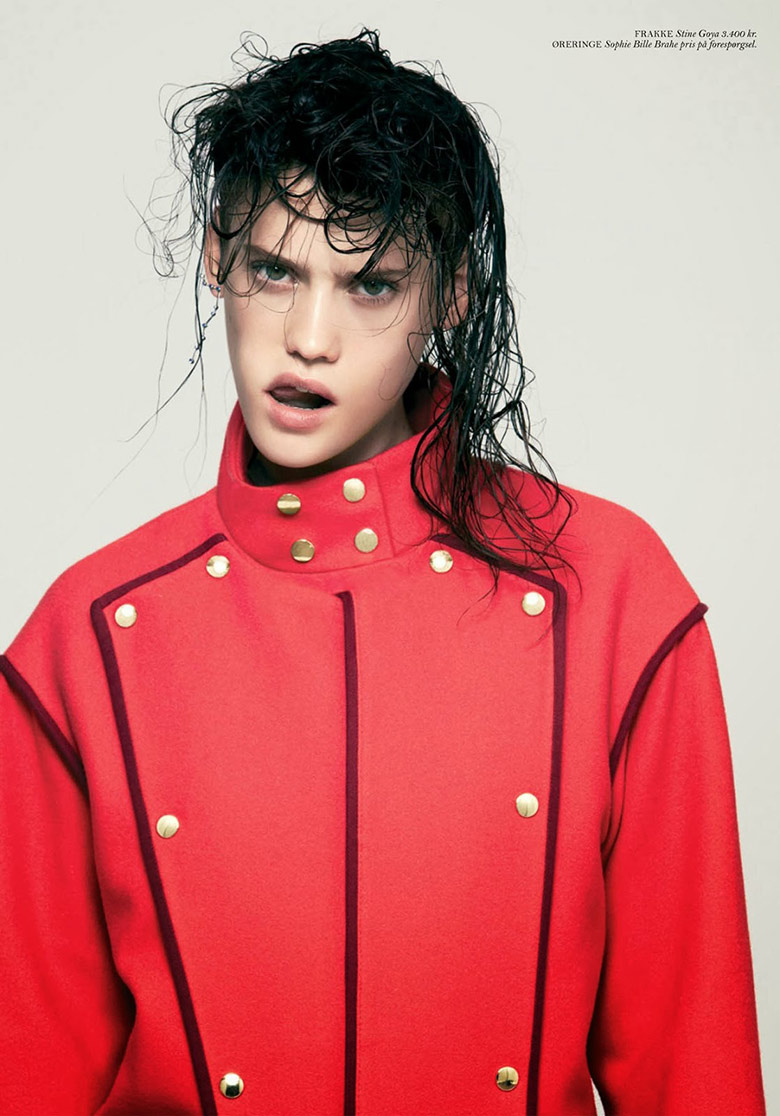 Q: You are obsessed with
---
It varies. At the moment I'm pretty taken by the Great British Bake Off! 
Q: What do you hope to achieve in your modeling career?
---
I appreciate that a deal of luck is involved in any career so I really want to make the most of all the opportunities I receive. Obviously to shoot a campaign would be amazing and to be able to work with high end photographers and do exciting editorials is the goal. I think that for me though, if I can come away from my career with respect for my work and be able to say I made the most of all the opportunities I was given that would be the best achievement in my books. 
Q: What is the craziest thing you've ever done?
---
Probably taking on a modeling career and traveling the world by myself!!
Q: One thing about modeling people may be surprised to learn
---
We don't always get to keep the clothes that we wear. (Unfortunately) 
Q: People you would love to work with
---
I'm a bit superstitious so I don't want to mention names here. I love working with people who are creative and have a vision and a purpose in what they do. 
Q: Which models do you look up to?
---
I admire models like Coco Rocha. Those that have shown persistence and determination and have stuck up for themselves and for what they believe in whilst still having an incredibly successful career. 
By Joachim Mueller Ruchholtz for Interview Germany November 2013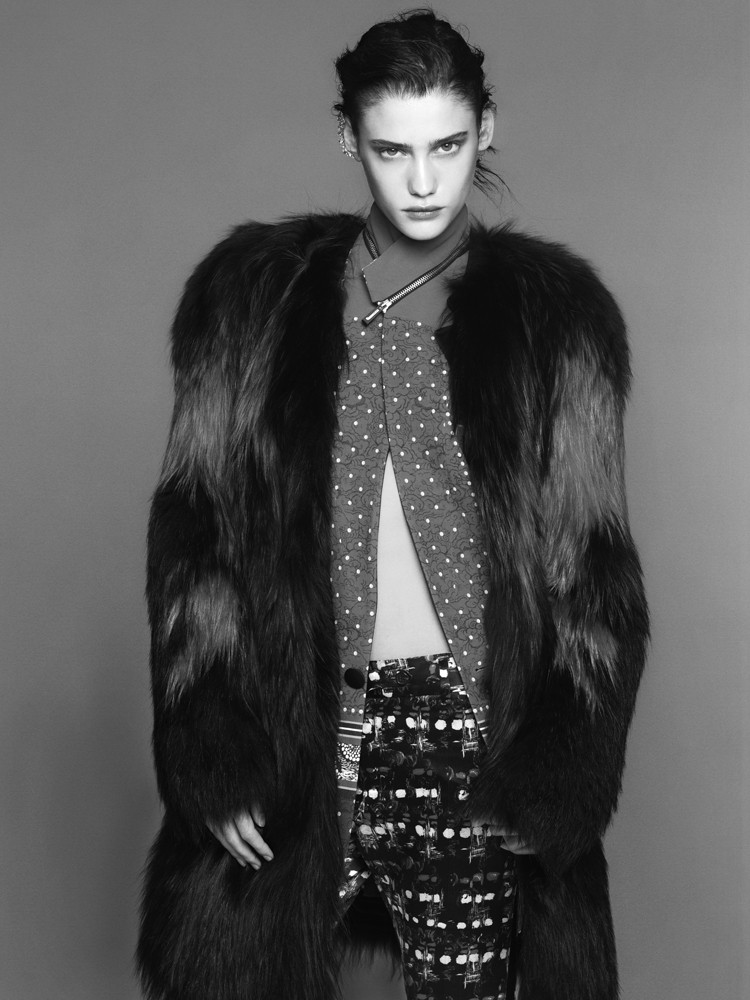 Q:  Do you prefer working on shoots or at shows? 
---
I prefer shoots. I relish the varied challenges of the work. I love moving in front of the camera; and I enjoy working with the team to get the best results. 
Q: Best and worst parts of being a model?
---
For me, the best parts are the varied experiences and the travel. The worst parts are the stress and the unpredictability of the job. You just never know for sure what will happen tomorrow. 
Q: What would you dare to learn?
---
This is tricky: I'm learning all the time, something new each day it feels like. If I had to pick one thing, maybe scuba diving! 
Q: What is your dream modeling job?
---
Being able to shoot a story in a really exotic location that brings so many exciting elements into play! 
Q: 3 things you can't live without
---
Well, I know that John Lennon said love is all you need but I am going to be realistic here and say food, water and shelter.
Julie Eilenberger Fall/Winter 2013 Campaign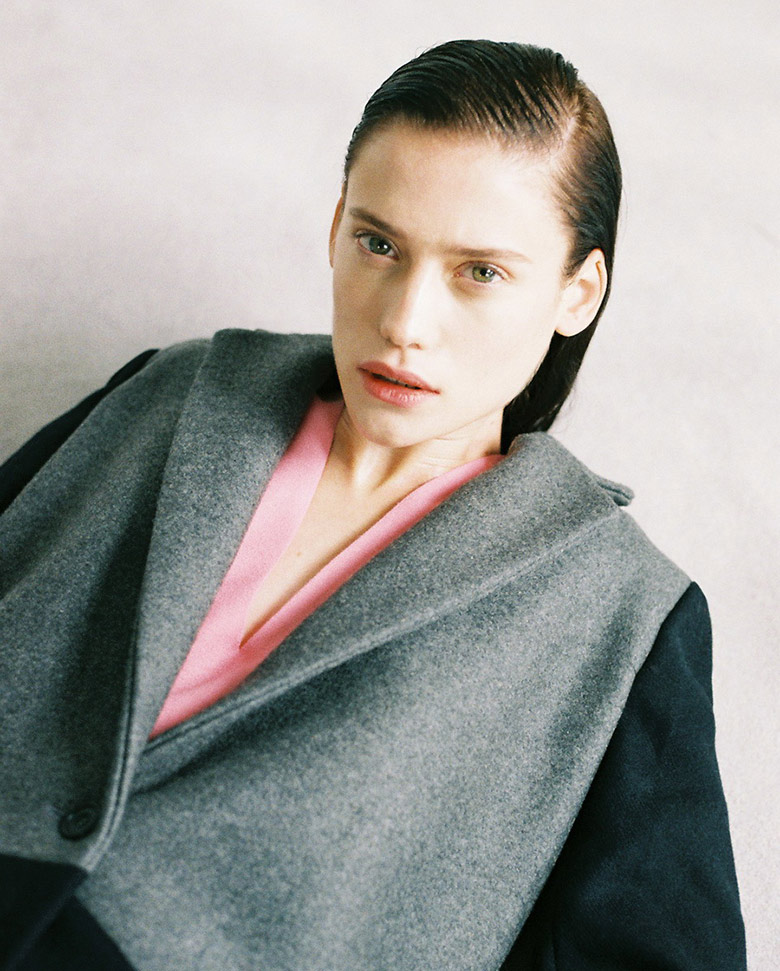 ---