The campaign for the A.P.C. pre-fall 2023 collection, photographed by Robin Galiegue, with Suzanne Koller as art director and stylist, focuses on allure. An allure that literally and figuratively pays homage to car racing through its audience, its mechanics and some of its legendary figures.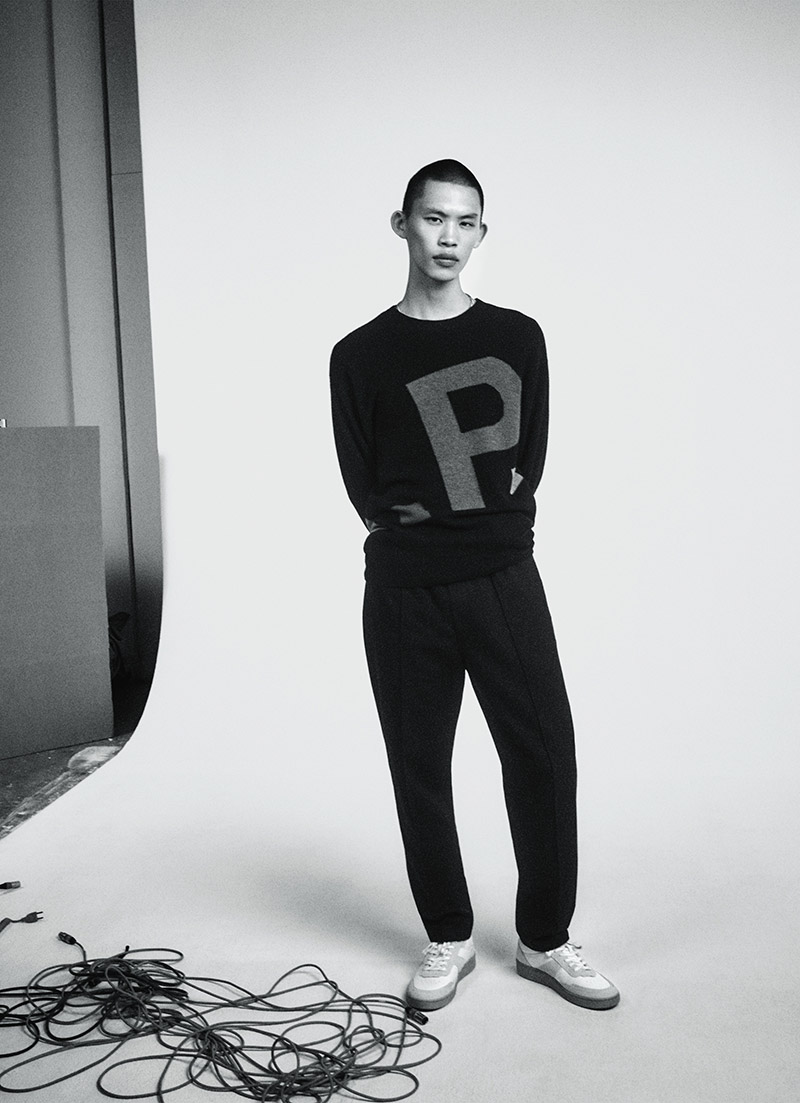 The archives of the fiftieth anniversary of the Le Mans race, in 1973, offer a fairly accurate overview of the stylistic obsessions of the 1970s. This crowd of afficionados inspires a contemporary reinterpretation of the silhouettes of the era, characterized by fitted volumes at the top and loose pieces featuring a mid-rise waist.
The collection also celebrates the persona of Liane Engeman, a Dutch pilot born in 1944, and borrows from the wardrobe of her team of mechanics. The large diagonal stripes, emblematic of the car racing scene, are printed on women's and men's shirts. In the same «circuit» spirit, the sweatshirts evoke the iconic graphic universe of the R5, an iconic French car. The jacket takes up the short and square volumes of those worn by drivers off the track.
Driver's bomber jackets and logos inspired by the vintage artwork of the sponsors displayed on the cars in competition rub shoulders with a bourgeois sportswear wardrobe distinguished by rounded, loose and comfortable volumes: it's the style, both inside and outside of the car circuit, of another Formula 1 legend, Ayrton Senna, whose influence the collection also bears.