Mark Cox and Amanda Murphy are caught in the wilds of the nature for the Bottega Veneta Spring/Summer 2014 campaign, photographed by Pieter Hugo.
The Italian fashion house, Bottega Veneta has revealed their models for their S/S 2014 campaign, throughout the undeniable essence of nature. Captured in the woods and by the seashore, Mark Cox and Amanda Murphy are covered in some of the finest and smartest pieces from the brand's new 2014 collection.
Photographer Pieter Hugo has managed to seize Bottega Veneta's luxurious and effortless beauty throughout his creative lens and fashionable eye. It is a campaign well suited for the striking elegancy, Bottega Veneta projects.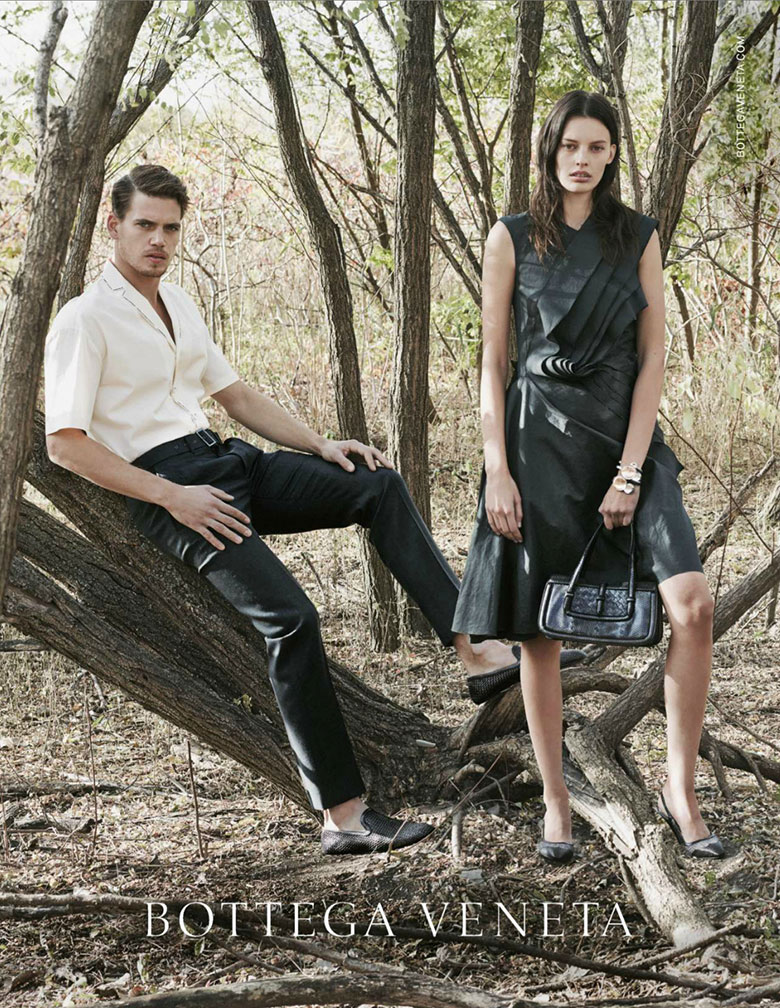 Text by Marija Filipova