The fearless neo-soul singer Erykah Badu has been crowned to star in the Givenchy Spring/Summer 2014 Campaign photographed by the visual artist duo Mert & Marcus.
Riccardo Tisci, also known as the brains behind the French fashion house, Givenchy since 2005, has not only intrigued the audience with his incredible artistic designs but also by featuring unexpected faces to star in his campaigns.
Talents such as Editor Carine Roitfeld, actress Amanda Bynes and the brand's muse model Mariacarla Boscono are just a few of many who has had the privilege to grace Givenchy's pages.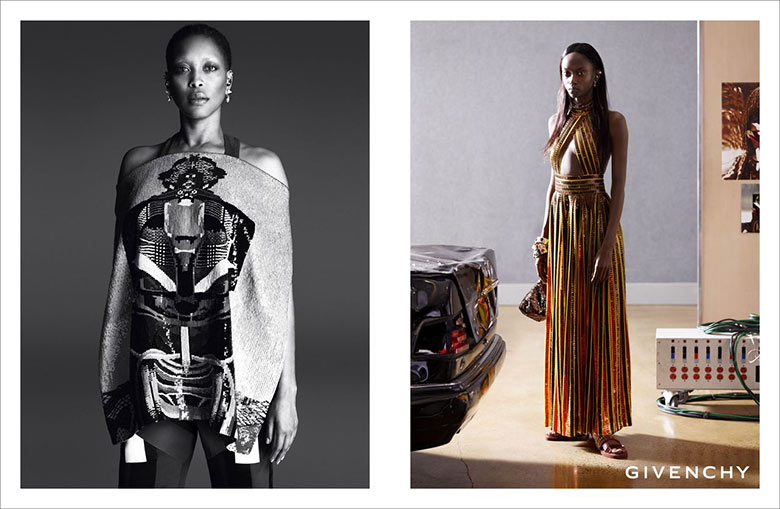 By the time we believed Tisci had used up most of his tricks he stuns us once again by casting the brilliant singer Erykah Badu to appear in his campaign.
Also captured in the campaign are models Asia Chow, Maria Borges and Riley, together with Badu they are all women of color which is a highly noticeable achievement in the industry and a step in the right direction made by Tisci, a man who were first to bring attention to super model Joan Smalls and is all for promoting a more mixed raced industry.
Text by Marija Filipova