Feminine chiffon dresses in the name of pinks and reds, the Danish star Nadja Bender is showing off the brand's Spring/Summer 2014 goods in Karl Lagerfeld's latest campaign for the Italian fashion house, Fendi.
Posing in front of a simple light background, Nadja who has skyrocketed throughout the modeling industry since her very first fashion debut, has hit one more milestone in her short but already successful career, to become the face of Fendi S/S 2014 campaign.
The multi-talented Karl Lagerfeld has delivered an astonishing campaign featuring Miss Bender in warmer summer friendly colors with matching accessories. The color scheme goes from a deep red to lighter pinks and orange tones, a well representation of the colorful Fendi S/S 2014 collection.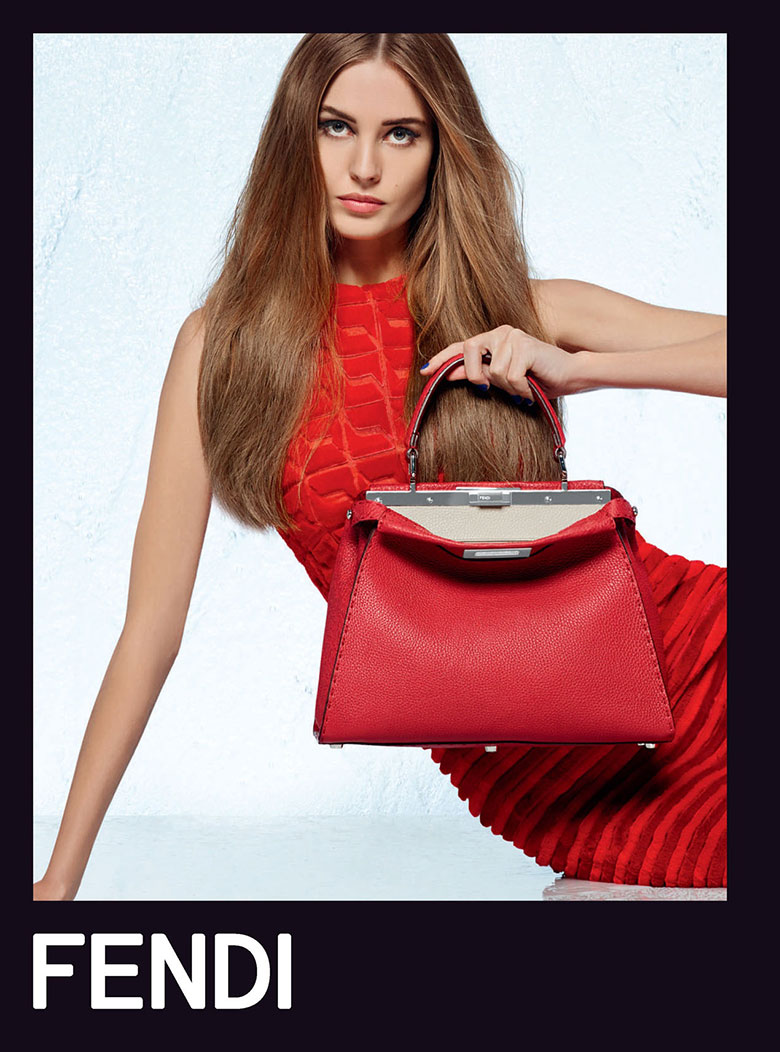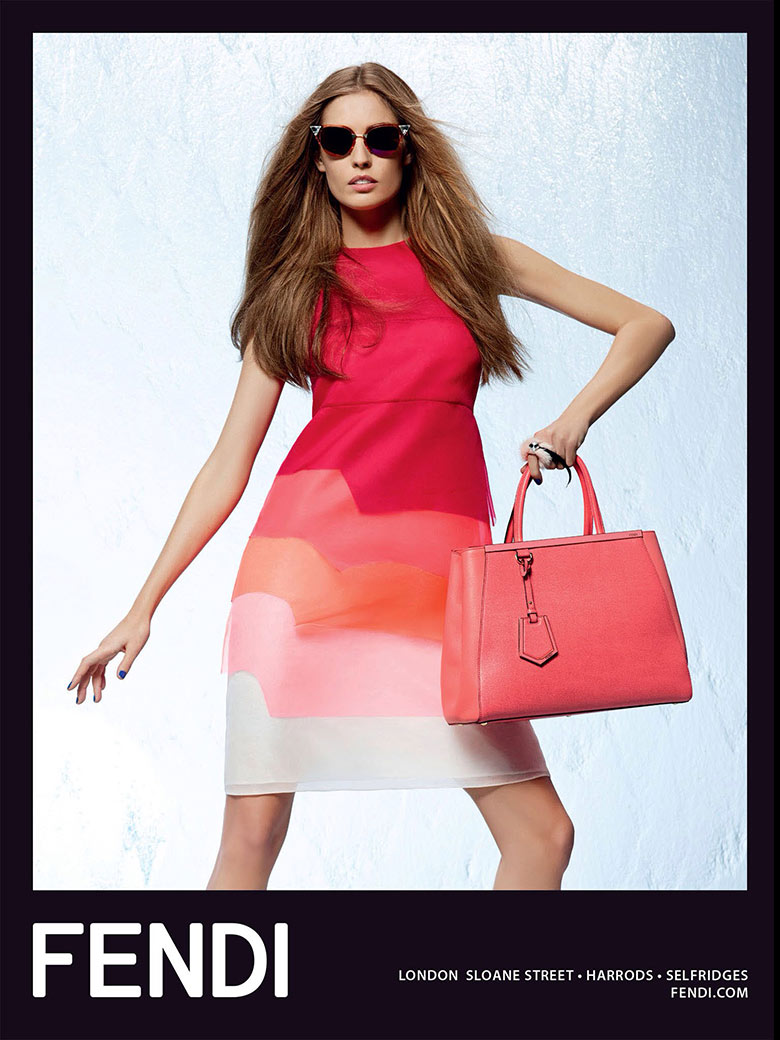 Text by Marija Filipova