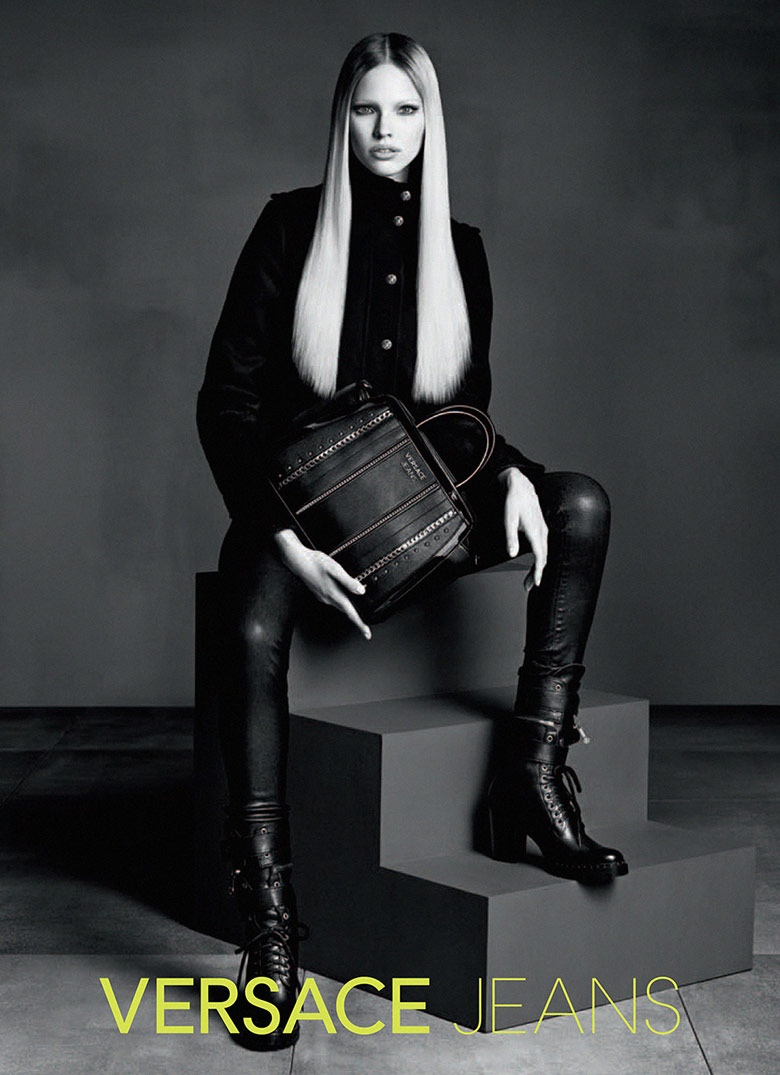 Sasha Luss is captured by Luigo & Lango for the Versace Jeans F/W 14/15 campaign. The Russian hotshot Sasha has been crowned by Donatella to front the latest Versace Jeans ad. Along with two male lookers, Luss is revealing the latest goods from Versace's more affordable sister label among a clean and basic surrounding. Rocking a silver bejeweled leather tote bag with chunky boots, dark denim and a slim fitted leather jacket, Sasha represents everything that the Italian fashion house stands for, glamour, power and over the top.
You May Also Like: Versace Collections
One of the hottest photographer duos around, Luigi & Lango are fairly new to the Versace family, having lensed the Versace Jeans campaign since spring/summer 2014, the duo have now presented their second ad for the brand. Shot through the same approach as their summery caption, the photographers are sticking with Versace's typical black & white sexy rocker visions for their Versace Jeans campaigns. As for beauty, Luigi Murenu has taken care of the model's Donatella styled hairdos whilst Virginia Young acted as the campaign's make-up artist. Art Direction: Giovanni Bianco.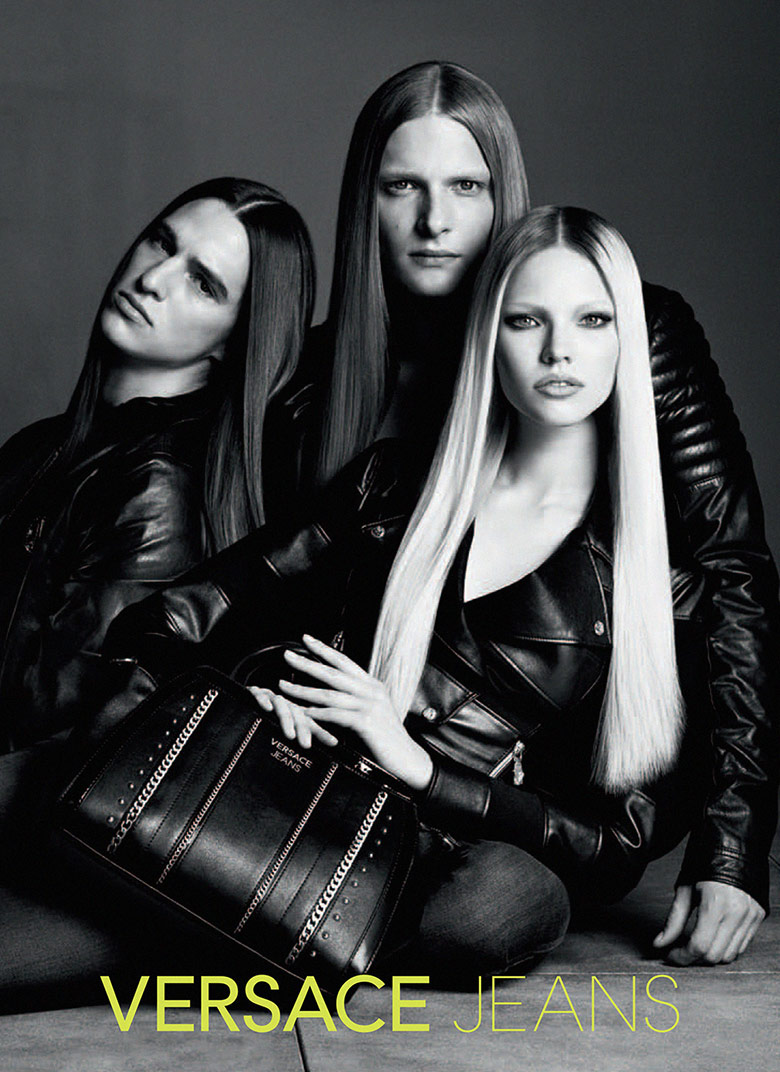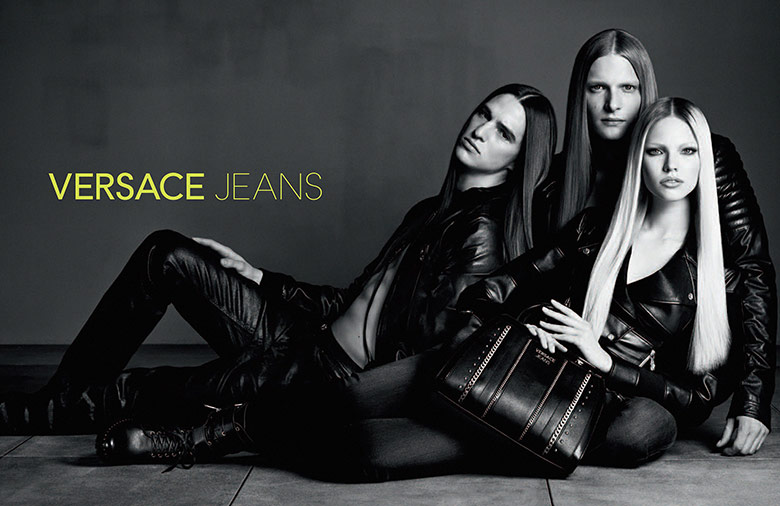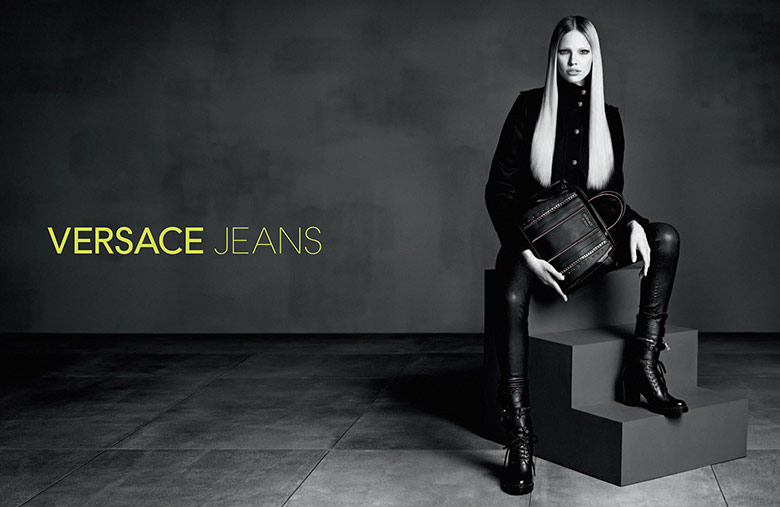 Text by Marija Filipova