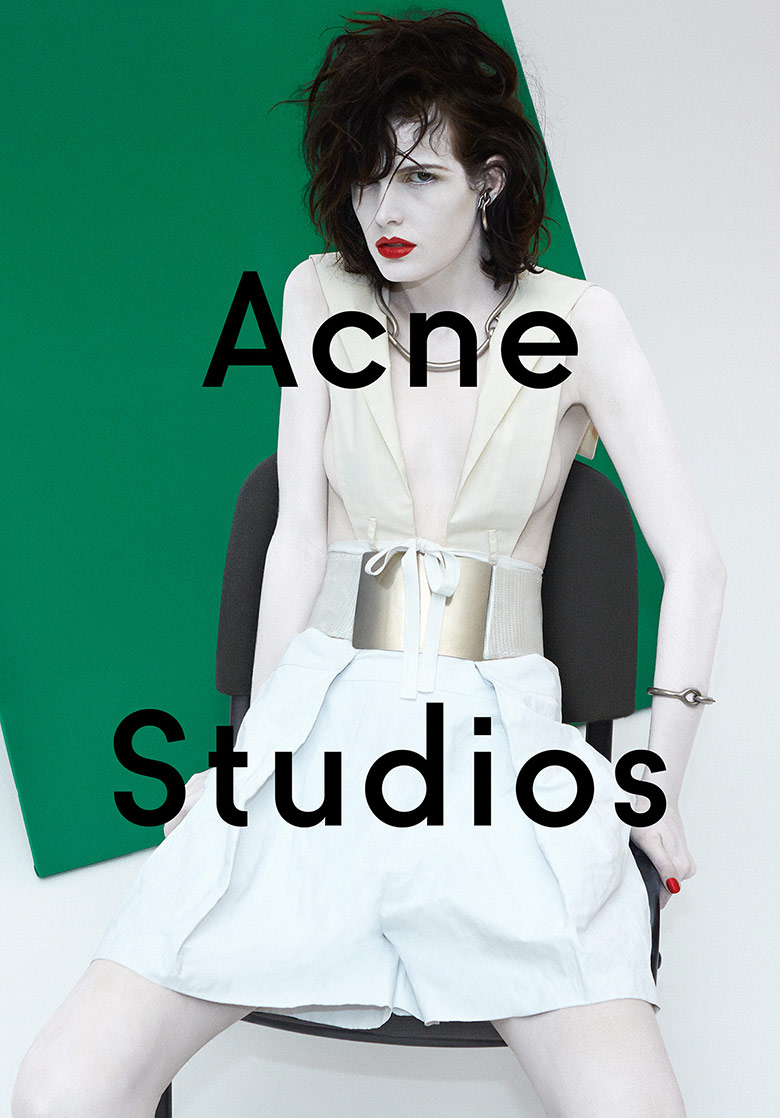 White on white is captured by photographer Viviane Sassen when framing Zlata Mangafic for the Spring/Summer 2014 campaign of Acne Studios.
SEE ALSO: Zlata Mangafic — Exclusive Q&A Interview
The Swedish label Acne Studios has officially announced that newcomer Zlata Managafic is to star as the new face of the brand.
Captured by photographer Viviane Sassen in a bright green studio wearing the latest whites from the Acne Studios collection, Zlata's fierce looks truly matches the youthful attitude of Acne Studios.
With her body painted in white to complement her chosen clothing, and a vibrant red lip, the rookie is fulfilling Sassen's vision of the edgy and minimalistic S/S 2014 Acne girl.