This Valentine's Day, Gucci has collaborated with Los Angeles-based visual artist Ariana Papademetropoulos to create a limited-edition zine called "A Love Story Presented by Gucci".
Displayed through a low-tech graphic novella format, the pages of the digital and printed versions capture a tiny fairy, played by Ariana herself, as she searches for a love her own size with the help of a hero, interpreted by friend and fellow female artist Isabelle Albuquerque. Leveraging on the role of storytelling as powerful means of expressing values and ideals, the fairy's affairs of the heart become a reminder that love conquers all differences.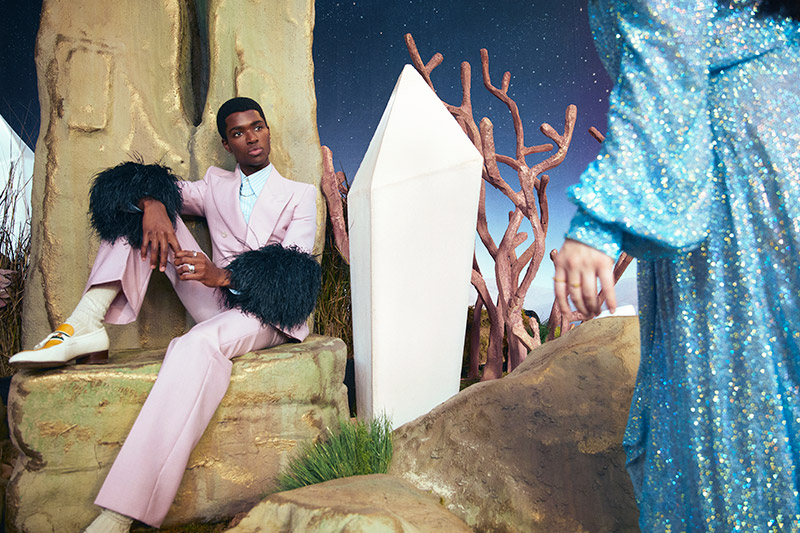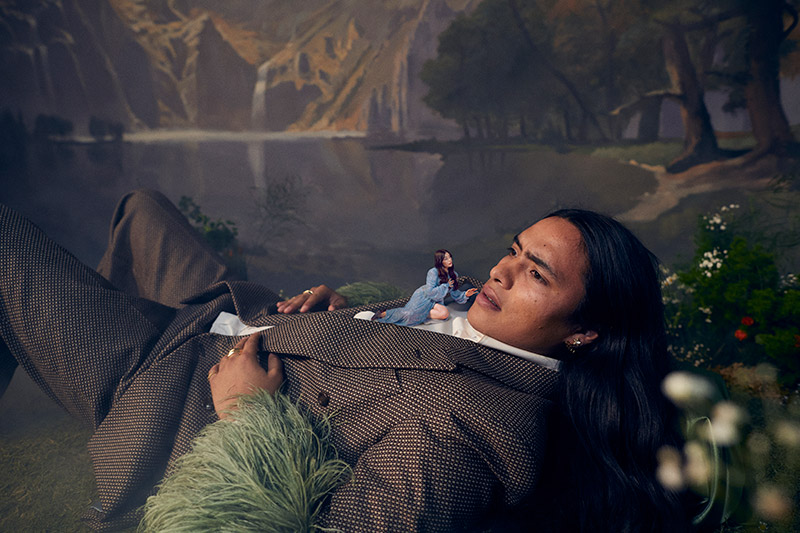 You May Also Like: Gucci 2022
Ariana Papademetropoulos is known for exploring the psychological effects of interiors and domestic spaces. Evoking a sense of shifting realities and parallel worlds, she depicts dream-like hyperreal scenes capturing the experience of awakening from a vivid but elusive dream. In occasion of this project, she worked on installations and environments shot by photographer Alexandra Cabral. The story is brought to life through a series of collages inspired by a 60s surrealist, pop style.
Playing a subtle role in the narrative background, is the Valentine's Day 2022 collection, designed by Creative Director Alessandro Michele. Love takes center stage in the selection featuring newly designed geometrical and multi-faceted heart-shaped chain bags, as well as ones recalling classic popcorn cartons, all with the word "LOVE" printed atop, the leitmotif of the selection. A whimsical mood is reflected on Ace sneakers, slide sandals and silk scarves enriched with GG monogram canvas, along with a selection of pink Padlock and Petite Marmont bags accented with tone-on-tone strawberry and cherry details.
The zine is available online at lovestory.gucci.com/. A limited print version is also given out at the Gucci Garden bookstore in Florence and the Gucci Wooster in NYC from the 10th of February, in time for Valentine's Day.
Director: Ariana Papademetropoulos
Photography: Alexandra Cabral
Styling: Natasha Newman-Thomas
Hair: Ramsell
Make-up: Holly Silius
Set design: Grace Surnow
Models/Talents:
Akdeniz Rysmedieva
Alton Mason
Cheikh Tall
Chloe Magno
Dagsen Love
Delilah Parillo
Haatepah
Isabelle Albuquerque
Makala Johns
You May Also Like: Fashion Collections