Vintage-Inspired French Designer Lauren Perrin Aims a Spotlight on Eye-Catching Tights and Gloves
August 9, 2021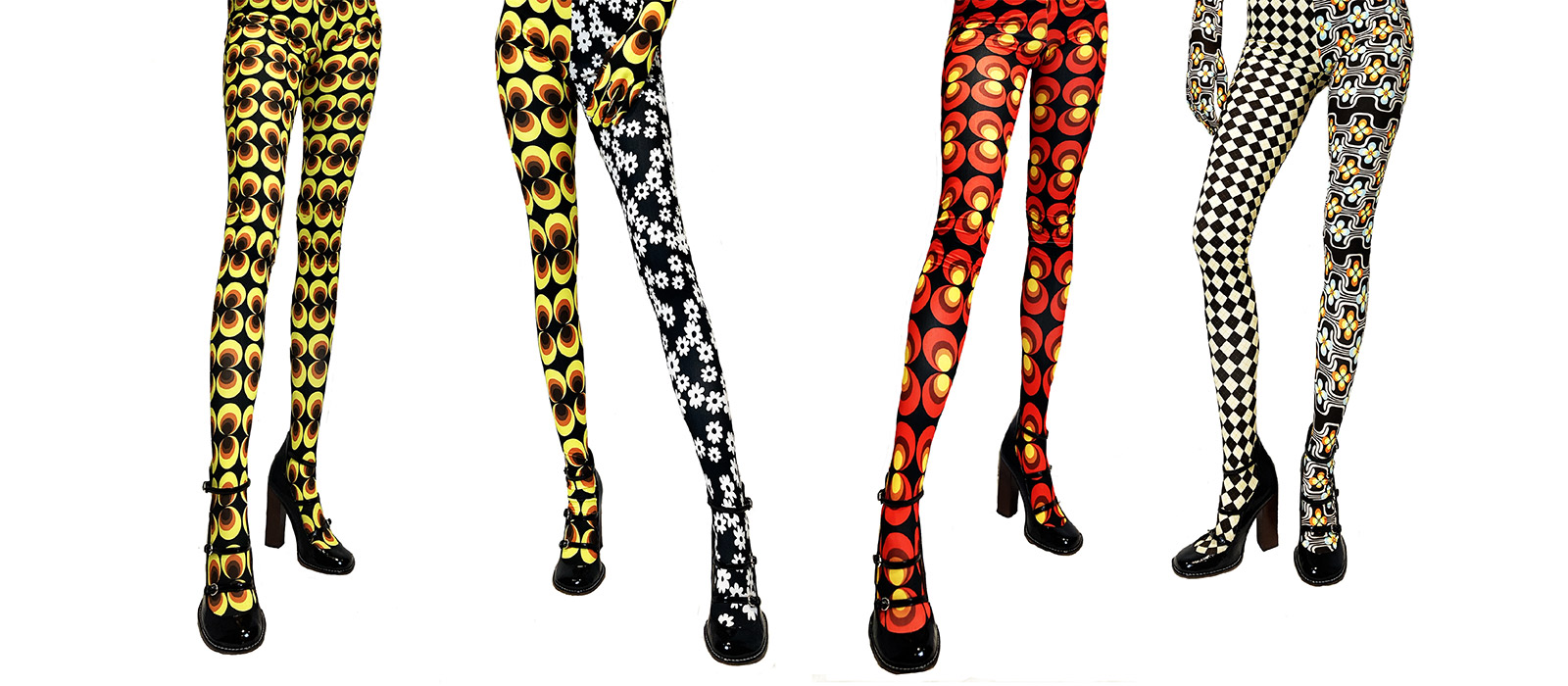 Lauren PerrinFashion Designer
Paris, France. August 9th, 2021
With a nod to iconic fashions of the past, Lauren Perrin brings modish flare into the future by innovating sustainable production techniques and recyclable embellishments.
---
I would describe the Lauren Perrin brand as colorful and energetic, with graphics inspired by the 70's and the Op Art movement, but with a hint of underlying darkness. I would also describe it as affordable and wearable. I'm really trying to keep the prices low, so they can be bought by everyone and worn on a daily basis.
A big influence on my aesthetic is Mary Quant, as she invented cheap and easy-to-wear colorful tights at a time when women were only wearing black stockings. I love how she made women match their tights with their mini skirts. I'd also say André Courrèges, for his geometrical shapes and prints. He's been an influential figure since my childhood, as his factory in Pau, France is ten minutes away from my granny's home and he is quite a star there.
Last year, a stylist commissioned me to make some pieces using water as the inspiration. I was actually in my hometown of Biarritz at the time, the summer after our first lockdown. No one was able to travel, so it was awfully packed and the amount of waste on the beach was mad. I ended up interpreting that by creating a pair of 'Ocean Waste' tights and gloves using rubbish that had either been discarded or had washed up on the beach. We'd collected an entire bin bag of plastic waste, which I then cleaned, then sewed onto the garments. I even made a choker and a bracelet out of a Heineken can. Having a strong ecological conscience is central to my brand, so being able to reverse some of the depressing effects of plastic pollution, especially in my hometown, meant a lot to me.
Running a business has forced me to become more self-disciplined, and improve both my multitasking abilities and my long-term strategizing. Carrying out all aspects of the business myself, from production to press, orders, fabric sourcing, designing, and social media has meant I've become a lot more efficient in my time allocation. I also look for inspiration more openly. Whereas once, I might've gone to an exhibition or to the cinema and enjoy what I saw in the moment, now I can't help but look at things I find beautiful or inspiring and ask myself why it works visually.
My creative/research process is generally quite fast-paced. I don't spend a lot of time trying to find pictures for inspiration; instead I like to work on the strength of instinct. If I get an idea, or see something in a movie or the street, I immediately rush back to my studio and work on a prototype. That initial excitement or visual appeal is what carries me through the entire design process. It needs to be given physical form as soon as possible, otherwise you lose some of the magic that initially inspired you. I like to work from images or emotions that are still fresh in my mind. Once I've made the prototype, I send it to a seamstress in London who turns it into the final product.
I've never experienced fashion as a designer before 2020, because I started my brand during the first lockdown. Having said that, I'm trying to remain hopeful that this year has been a huge wake-up call for us all, but particularly for the big fashion brands. The takeaway should be to slow down a bit, and to become more environmentally responsible. It's a trendy term and for some brands, it's little more than a marketing ploy. To see certain brands continuing to produce fur products in 2021 is also quite sad. There have been so many improvements with things like vegan leather, so I hope it's going to continue improving over time.
---
You May Also Like: Valentina Sampaio NFT
---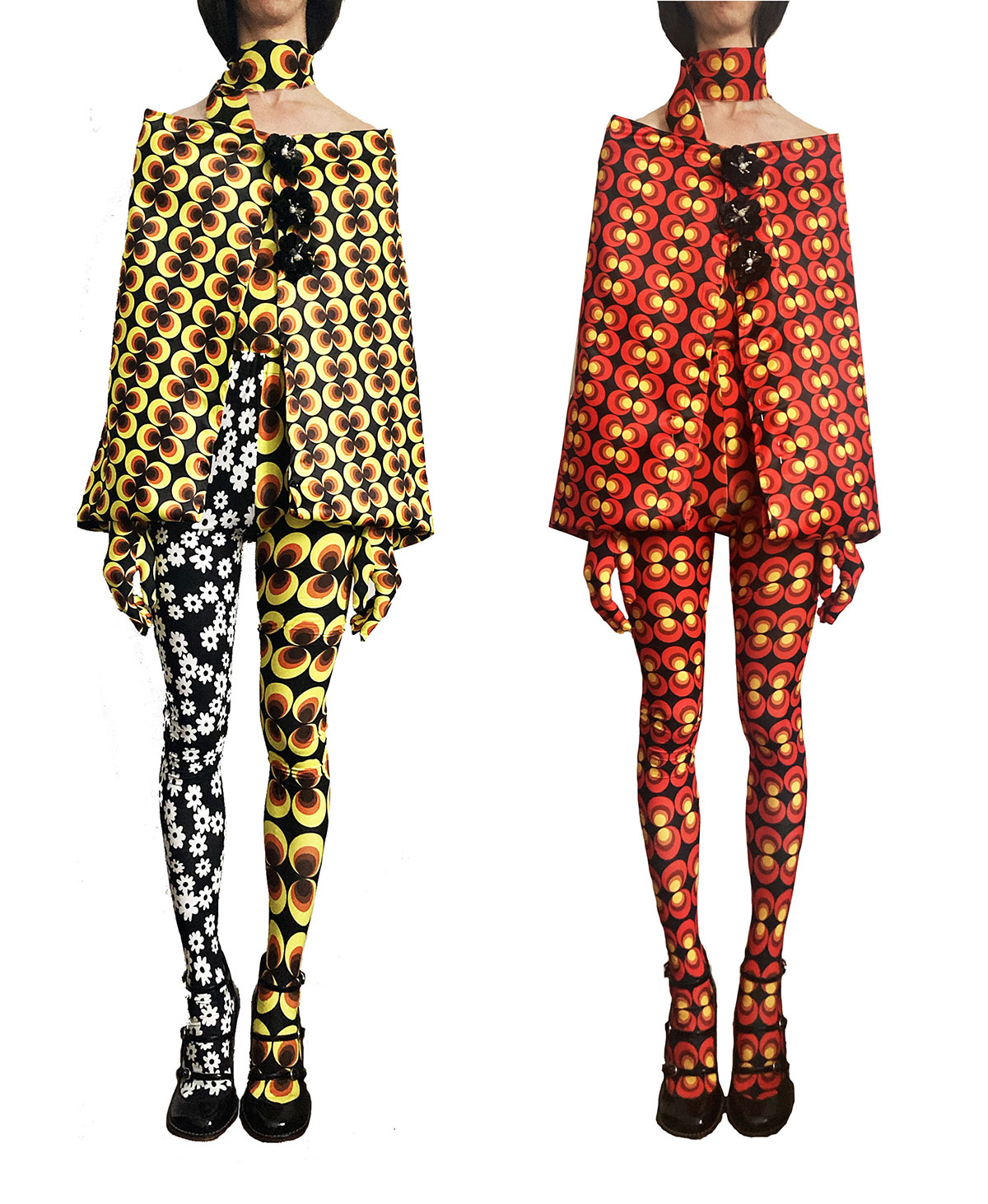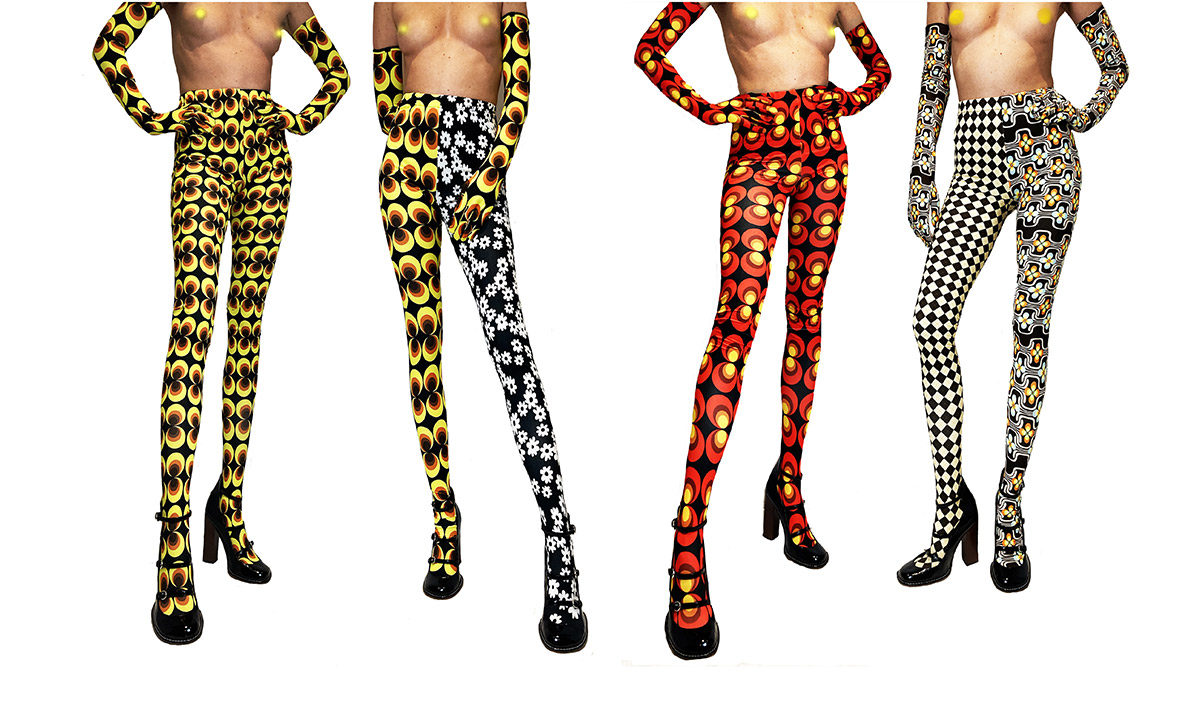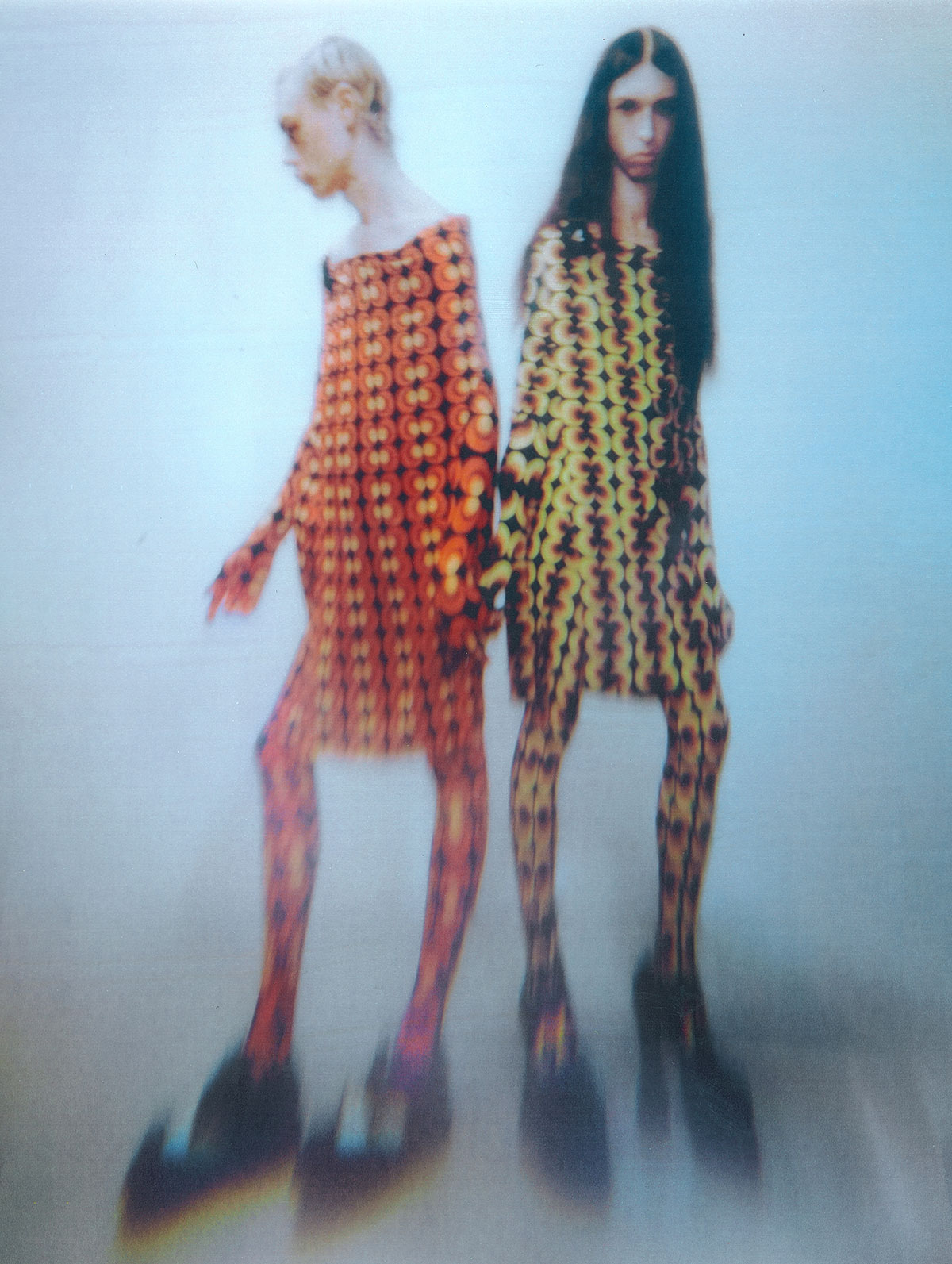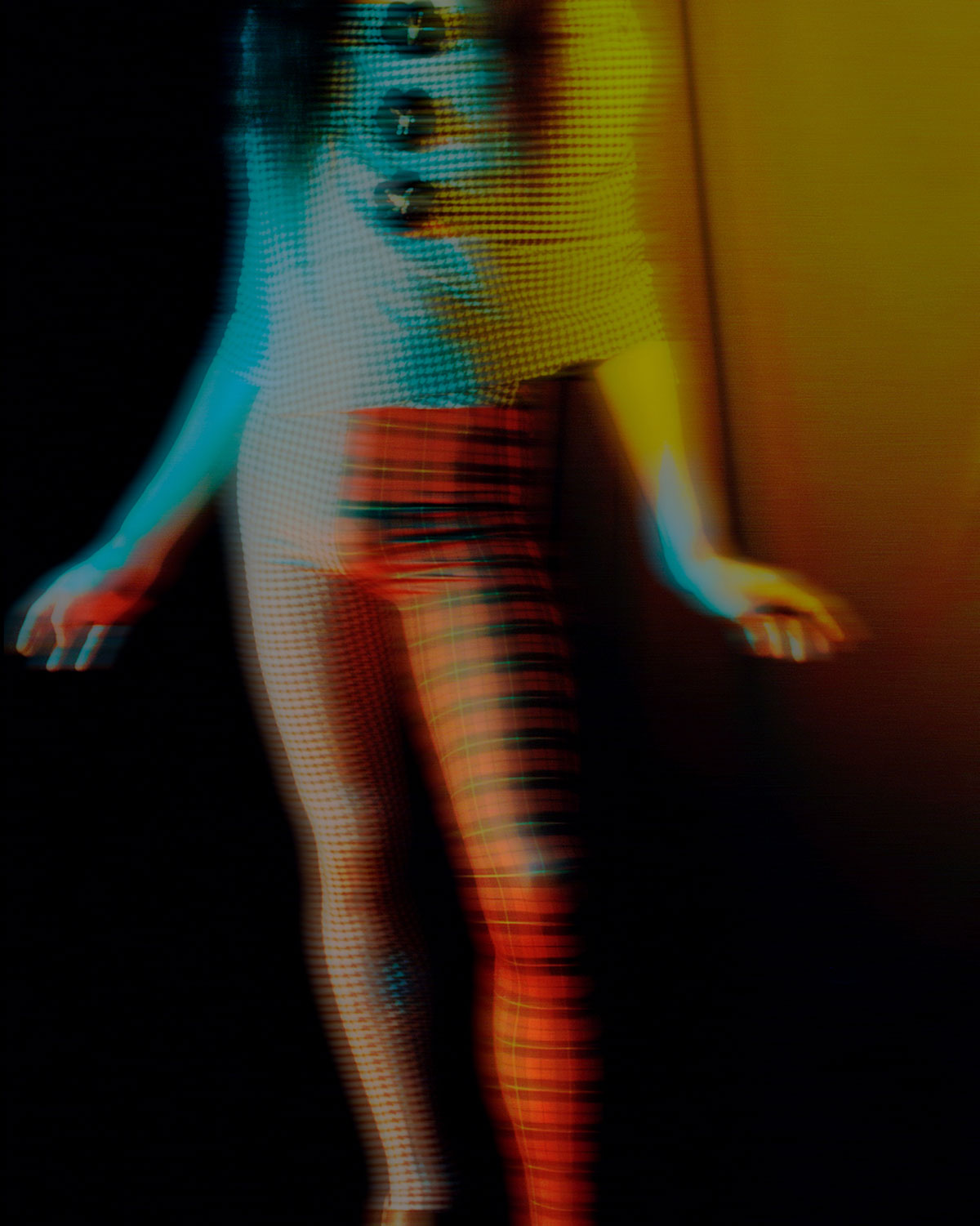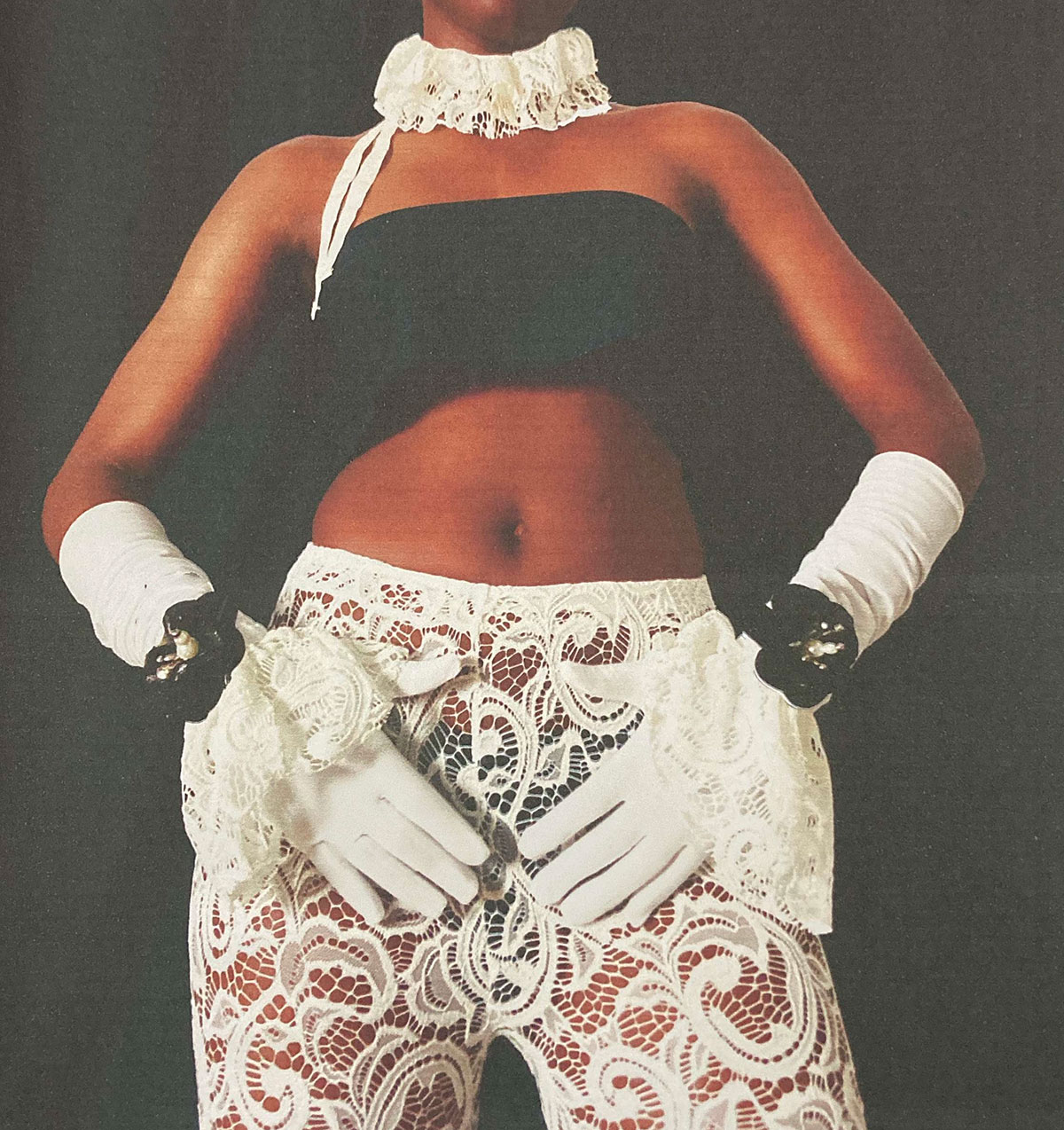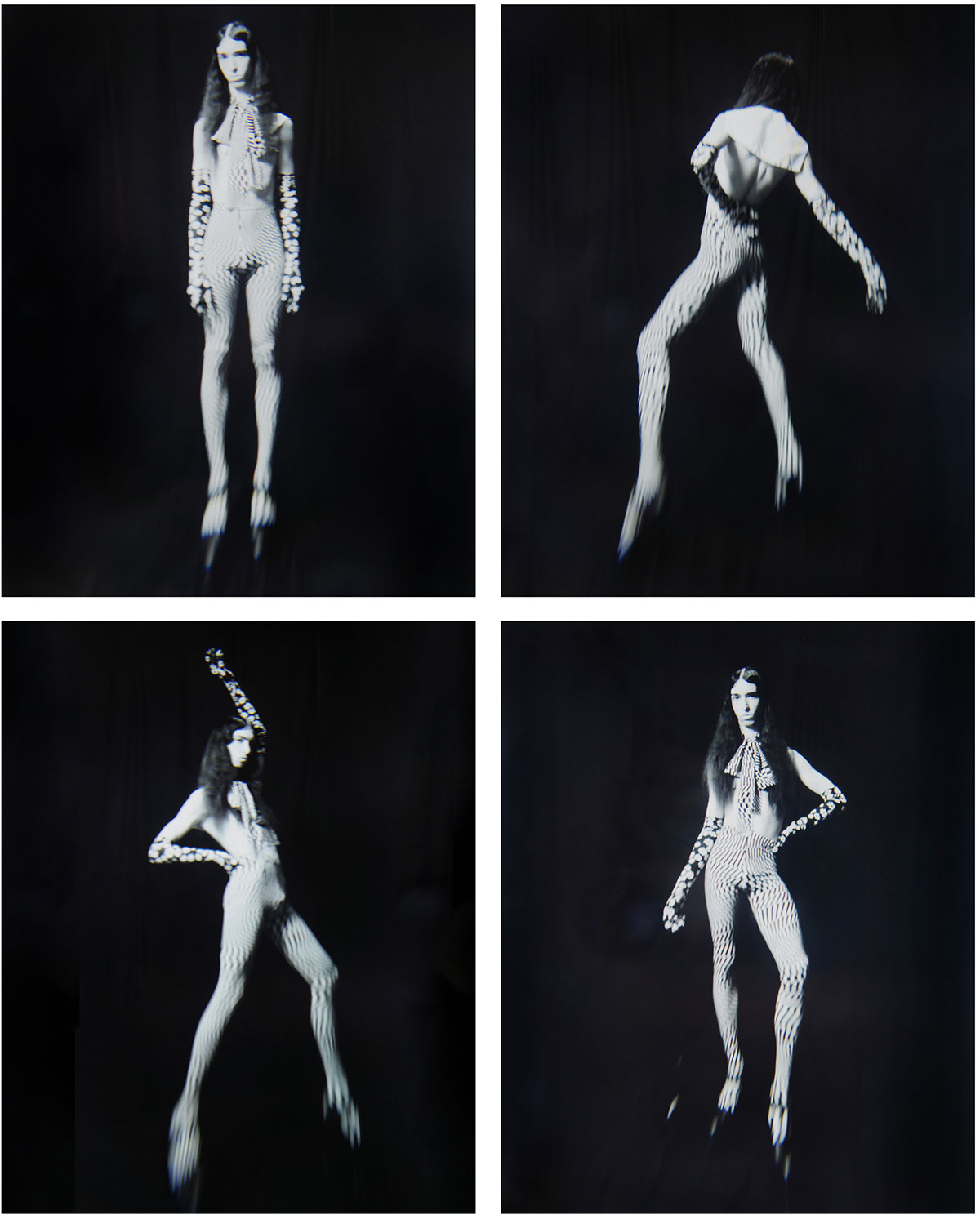 I'd love to be seen as a sustainable tights brand. As we all know, the tights industry as it is now is not sustainable. Tights are generally made of nylon and do not have good longevity, plus it's almost impossible to find packaging without any plastic in it. Through ongoing discussions with a UK-based company, I'm in the process of developing my own custom-made, 100% biodegradable packaging, with zero plastic used. I'm also working on producing recyclable tights. For those who can afford a slightly higher price point, I make some handmade jersey tights. They're more costly, but the longevity is greatly improved.
My most recent inspiration has been the 70's rectangular coat. I wanted to have a full matching outfit to loan for press, so I decided to remake that style into a more modern version, with a short cape and big flower buttons to match the tights and gloves. I am about to make a versatile, removable top for the summer, since the sale of tights will likely dwindle during July and August. My inspiration for it came from a wrap skirt that I found in a market. The idea is that you'll be able to wear the top in three different ways: as a top, a skirt, and a scarf.
In terms of upcoming creatives who excite me, Ibrahim Kamara is definitely the number one. He is such a talented stylist and designer. His aesthetic is very modern and so recognizable. On top of that, he's made big changes in the fashion industry by promoting a lot of different cultures. I'm a big fan. Photographer Elizaveta Porodina makes beautiful pictures that look like paintings. My friend, Valeriane Venance, makes bespoke Victorian dresses. There's also the brand Wed Studio and jewelry designer Georgia Kemball.
Favorite films: I'm a huge admirer of Frances McDormand, and I'm about to watch Nomadland, so I'm gonna say Fargo, Three Billboards Outside Ebbing, Missouri, and Burn After Reading. I also love Joaquin Phoenix, particularly in To Die For and Walk the Line. I love how director Andrea Arnold works, using non-actors in lead roles, with a famous actor in a supporting role, like in Fish Tank with Michael Fassbender, or American Honey with Shia LaBeouf. And finally, I'm a huge fan of Steve McQueen's, especially Hunger and Shame. His recent Small Axe anthology series was also absolutely brilliant.
Favorite music: I'm the kind of person who discovers new music, then listens to it repeatedly until I can't stand it anymore, which is probably not healthy. Having said that, I still love Frank Ocean, particularly "Novacane," and I will always have a place in my heart for Kate Bush.
Favorite pieces of art: In addition to Op Art legends like Victor Vasarely and Bridget Riley, I love French painter Pierre Soulages. The darkness of his paintings is incredible. On the opposite end of the spectrum, I recently discovered Spanish painter Jorge Galindo, whose paintings feature a lot of colorful abstract flowers that are really beautiful.
Favorite books: I love French books like La Vraie Vie by Adeline Dieudonné and Vernon Subutex by Virginie Despentes.
---
---