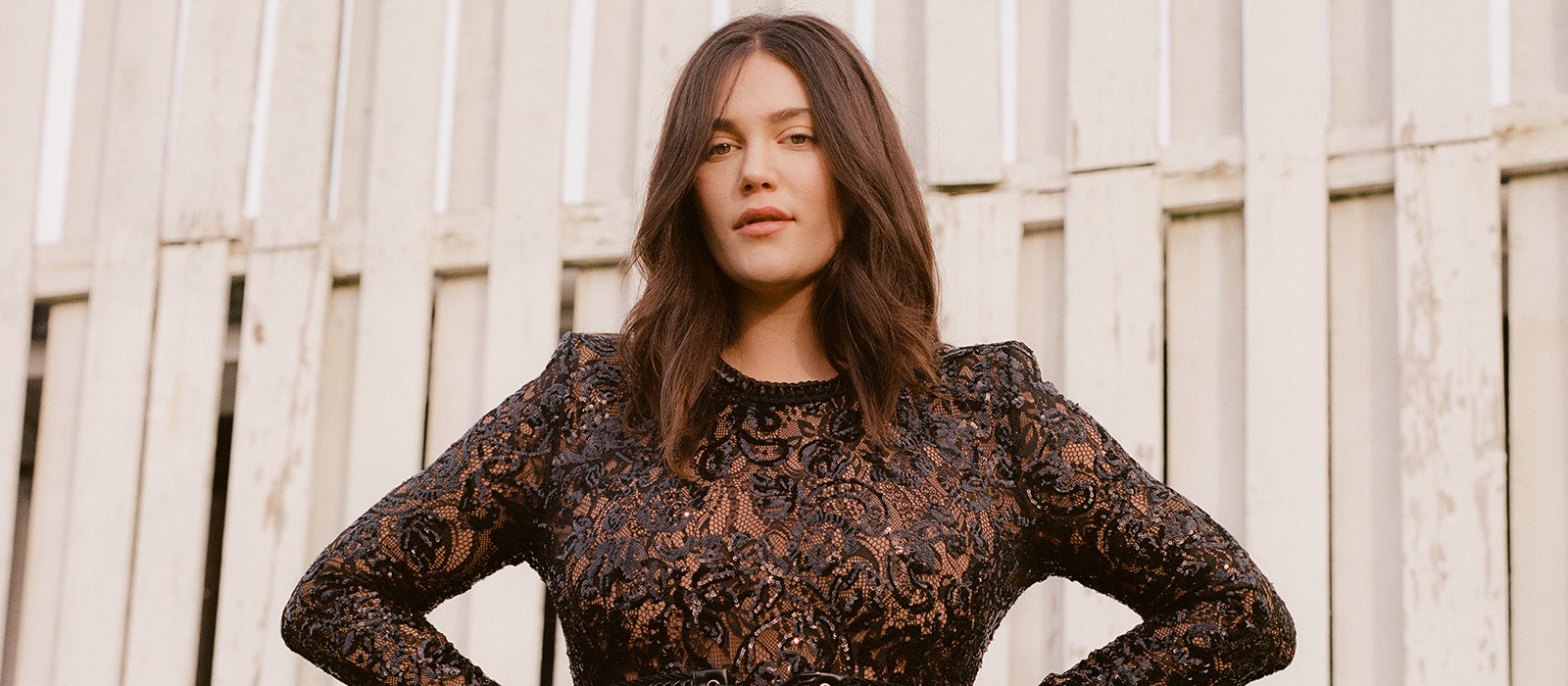 Ali Tate
Model
London, UK. December 8th, 2020
Photographed by Amy Lidgett
Ali Tate Cutler on the Meaning of Beauty and Being a Modern-Day Role Model.
---
I have often been asked to define what beauty means, and I always say the same thing: Beauty comes from that inner light, that energy that emanates out from the inside. I have seen some of the most beautiful people take photos that were far from great. And I have seen some people who take great photos, but you might not get that sense from seeing them in real life. That's because the inner light can be seen and felt, and we really only get a glimpse of that when we watch the small moments – walking into a room, laughing, or encountering different situations.
I started modeling when I was 21, and in the nine years since, I have morphed and changed so much. I had to get used to flying into foreign airports, staying alone in hotels for weeks on end, and being unable to attend personal life events, all in the name of work. I've also had to grow accustomed to rejection and controversy, and to criticism and judgment. With all of these things, they have helped me develop a tougher skin and a fierceness that I never knew I had. I have learned I am not weak, not at all. I am resilient and strong, and I feel like I can go into the next chapters of my life with a know-how that only confidence can bring.
Among the most important lessons I've learned is to accept rejection. If it's meant for me, then it will never pass me. When you model, you are often being considered for jobs that could change your life: giant campaigns, big-money jobs, the cover of Vogue. I used to get my hopes up, and I would be devastated when a job I really wanted wouldn't confirm me. Now, I look at it as, "That wasn't for me." I don't let it affect me anymore.
Modelling and fashion have changed radically since I started working. I have watched the definition of beauty expand in the industry, especially in bookings for all different sizes and shapes. It used to be that you had to be curvy and proportionate to get booked as a plus-size model. Now, the market isn't so rigid. We are seeing all types of beauties gracing the industry, and it is such a magical thing to watch.
I like to follow astrologers, and I remember one saying that my generation was defined by our desire to escape the system. We don't want to work for others, and we don't usually take the clearly designated path of previous generations. My generation are the dreamers. We believe we can find our dream job and make a lot of money and not break our backs working 60-hour weeks. I think we have defied the status quo, and because of that our perspective on beauty has changed as well. We no longer see one type of beauty; we see beauty in all. That is why we are seeing so much diversity in beauty and fashion now – because we have learned to see outside the old paradigm.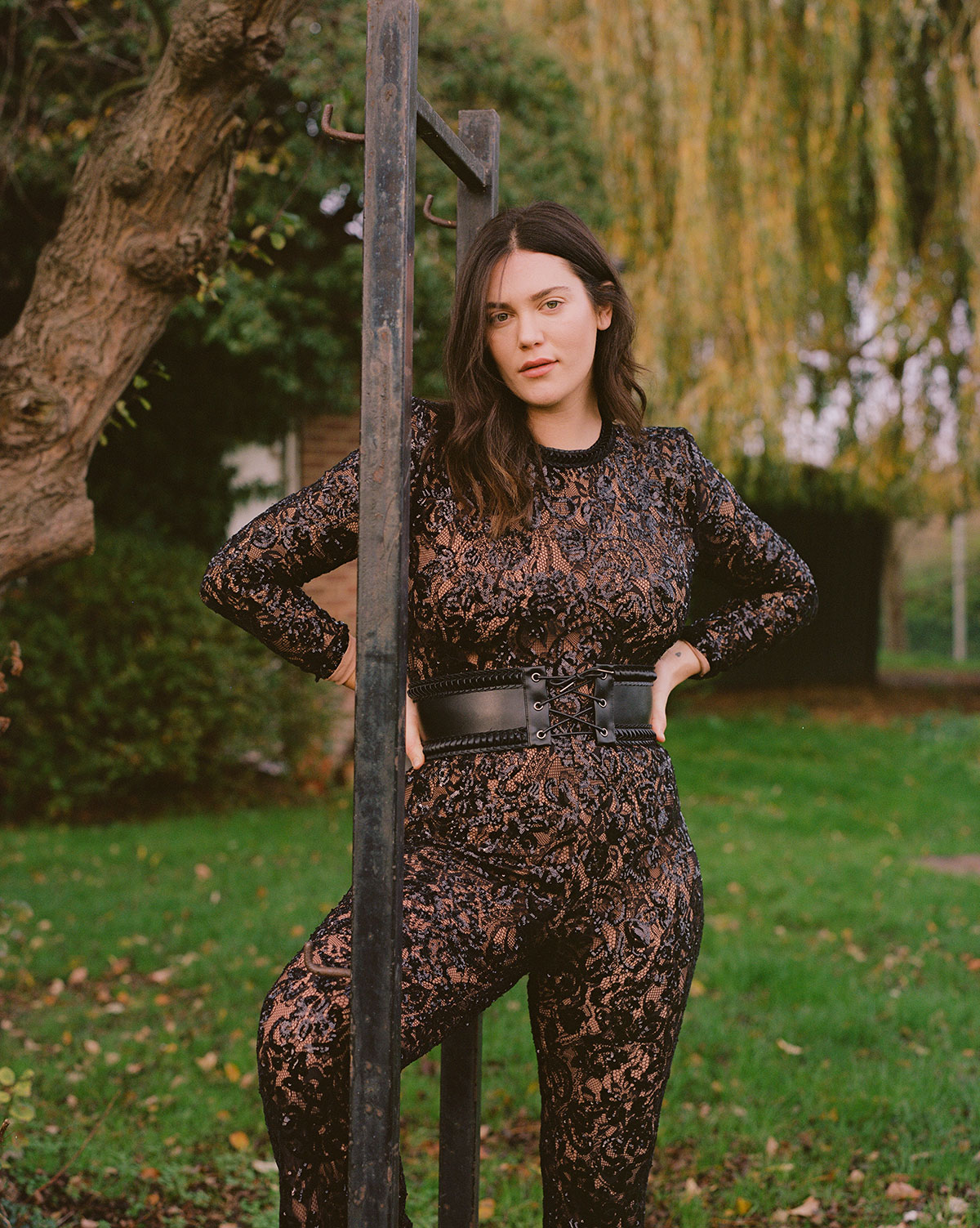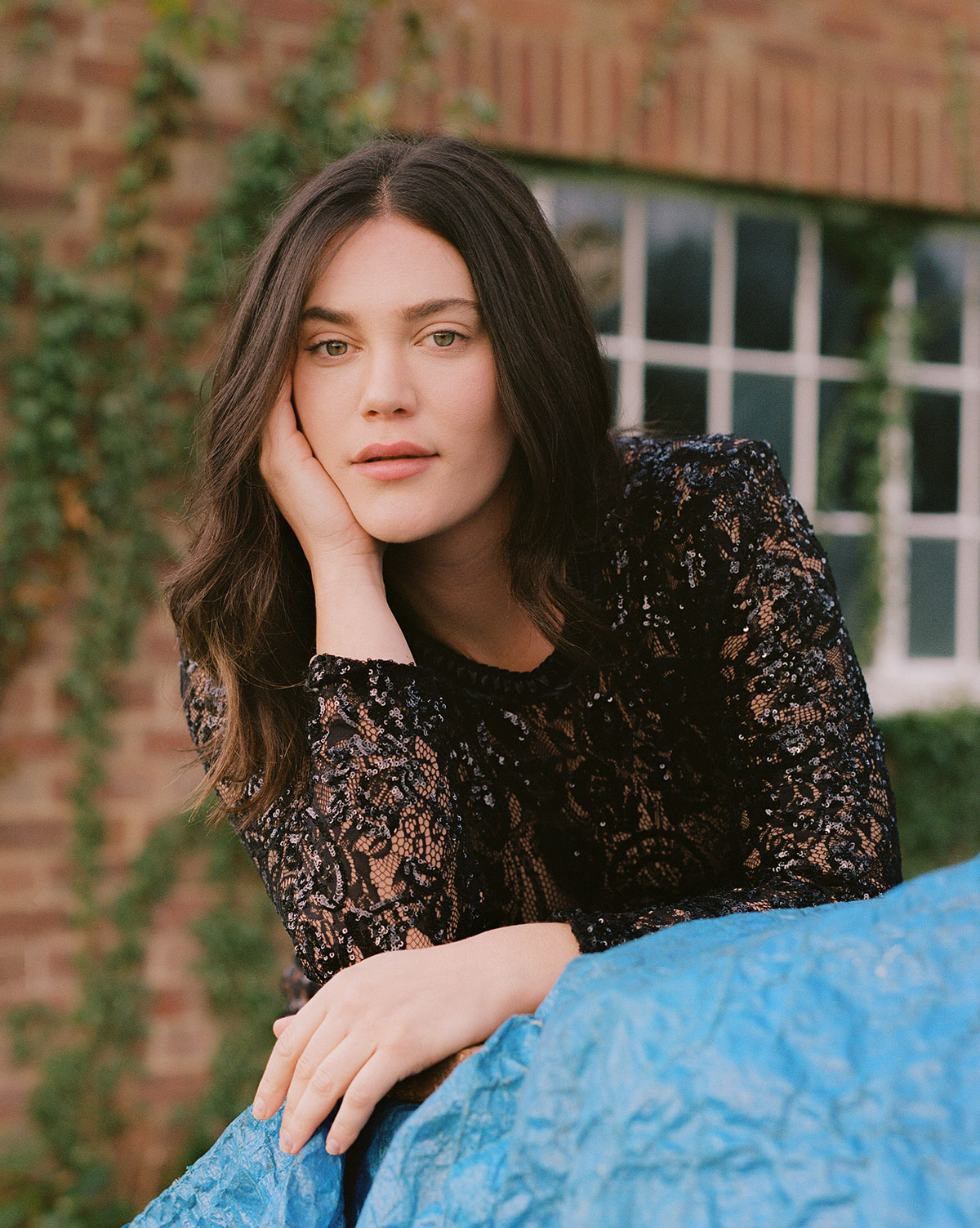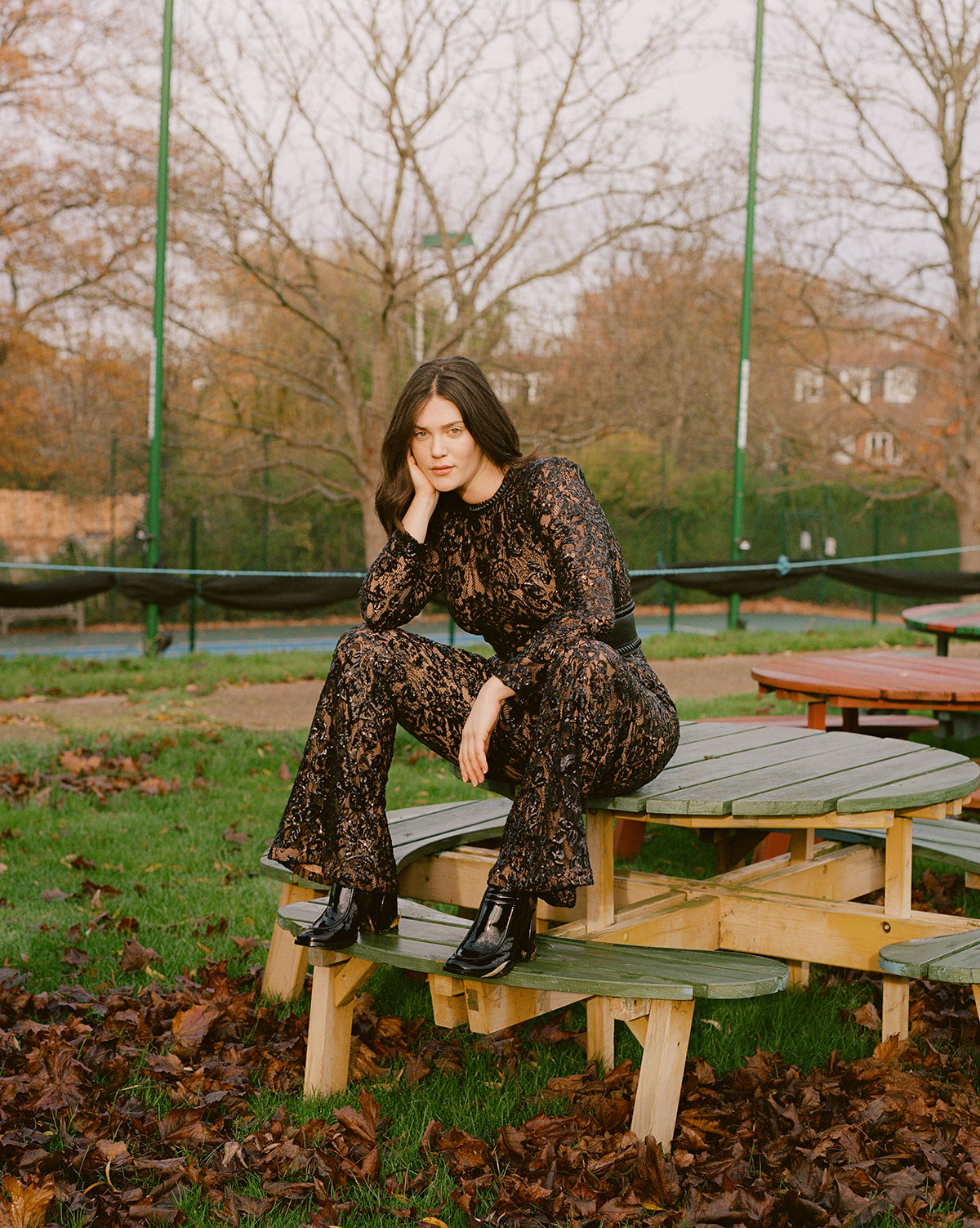 Because I have modeled for several years, I enjoy that I am starting to be pulled into other career paths. But before I make the grand exit, I want to land editorials with Vogue and Elle and do a campaign for one of the big fashion houses—ideally Stella McCartney
One of my favorite projects has been working on a plus-size collection with Reformation. They were always one of my favorite brands, and I remember thinking, "I wish big girls could wear their clothes." When I got to design a plus-size line for them, it was like all my dreams had come true.
In my downtime, I am inspired by nature. Always. With everything that's been happening in the world this year, I have made it a habit to take my car and drive into nature that can be found outside the city. Going to upstate New York to hike and take in the mountains, for example; traveling to the English countryside also clears my mind. These experiences remind me that things can be simple, and no matter what is happening in the world, we always have the trees and the wind. It's very nourishing for me. Also, whenever I am feeling stuck, I try to hang out with dogs. They are the best. When I get to know dogs on the street, I always find myself smiling for a while afterwards.
So many moments have been critical to shaping me into the person I am today. First, the many thousands of hours I spent training on the soccer field, sprinting and running past the point of my human endurance. It taught me resilience and that I can do difficult things. Second, meeting my husband: He was my first serious boyfriend, and I never knew what love was till I met him. He helped put me back together.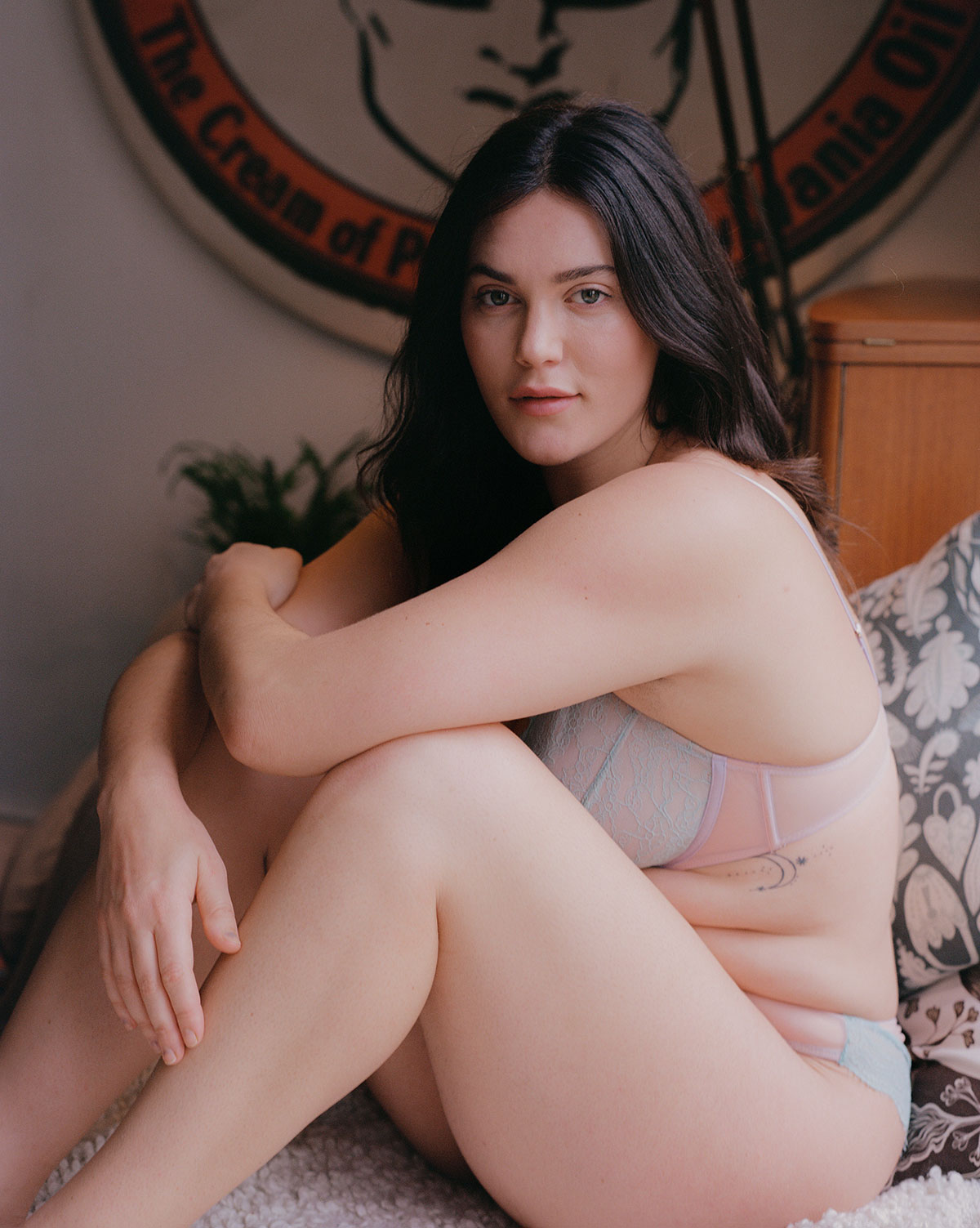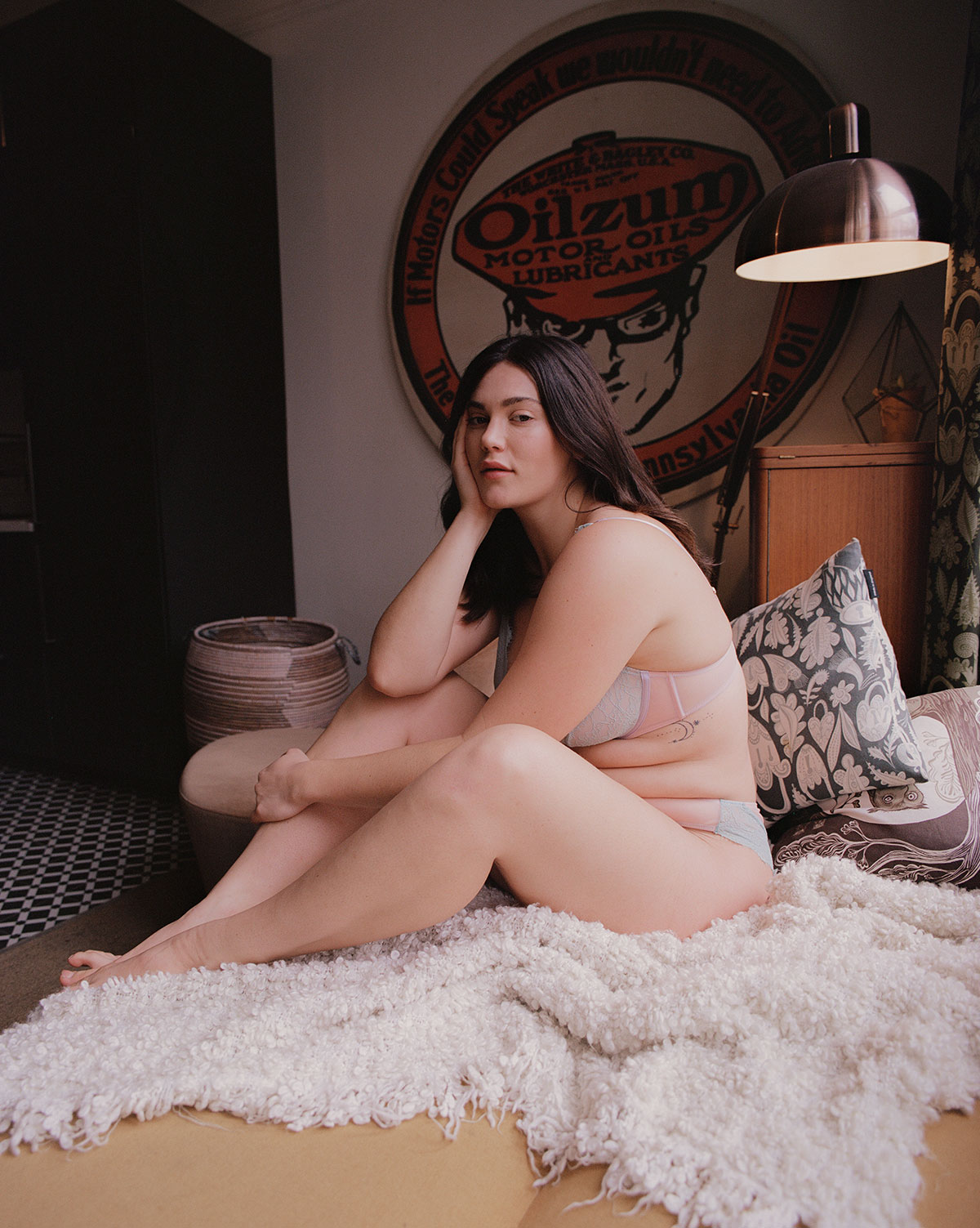 Traveling also has played a huge role, from doing my one-month yoga training in Bali to hiking through the Alps or stealing away every weekend to some European city by myself. The solitude that comes when we are in a foreign place pushes each of us outside our comfort zone. Finally, I also would credit all of the spiritual healers I have seen and talked to around the world. I have been to many retreats and ceremonies, often talking to masters for my podcast. These keep me grounded and focused on the things that matter. They remind me always that we are here for a short time, not a long time, and to see the bigger picture.
Ultimately, I love the freedom my job affords me: financial freedom, choosing my own schedule, freedom to travel. I do find the banality of shooting 50 outfits for e-commerce to be incredibly taxing. I have to turn my mind off, and I get very robotic.
I also find it challenging to limit what I say on social media. I am naturally extremely opinionated, and in today's world, we all have to watch what we say in case we offend someone. I can feel a bit hemmed in, a bit claustrophobic on social media. I like to feel free.
When women tell me they're inspired by what I do, I am consistently taken aback. It's always so nice to hear, but I also think, I am just a woman living my life! I definitely want to be a role model to young girls, though, and I think that if they come for the body-positive Instagram snaps in my profile, they will stay for the self-help and mental-health vibes. That is really the way I want to be a role model, through helping people be OK with themselves.
---