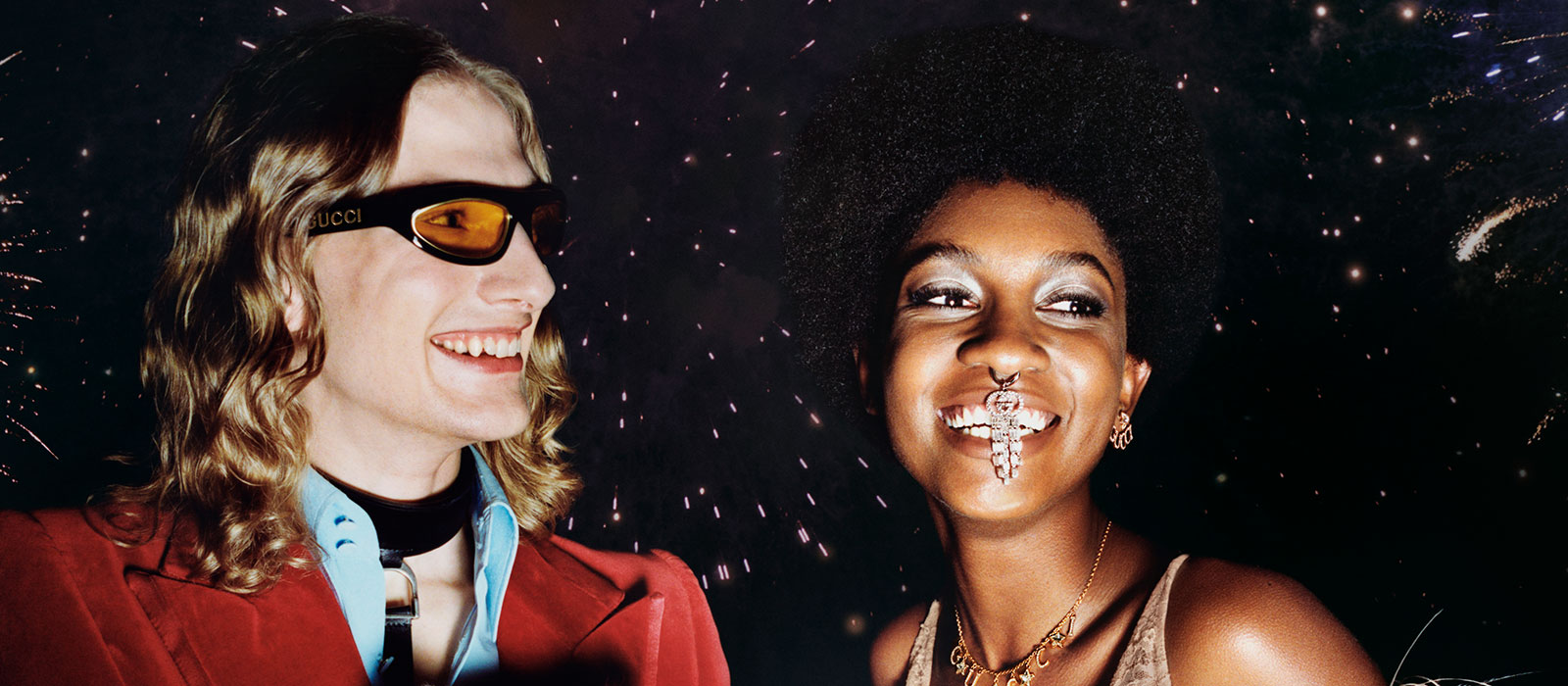 Gucci Gift Giving 2021
This year, the House's holiday campaign revolves around the concept of a mixtape, infusing it with an element of music in a natural continuation of a series of initiatives launched to mark the centenary year of Gucci. The mixtape – a relic of a bygone analogue era that evoked a sense of creativity, care, and love – is the starting point of a journey into four distinctive worlds, each comprising a thematic selection of products curated for the holiday gifting season, and that are presented through diverse creative treatments by four different photographers.
---
You May Also Like: GIFT GUIDE 2021
---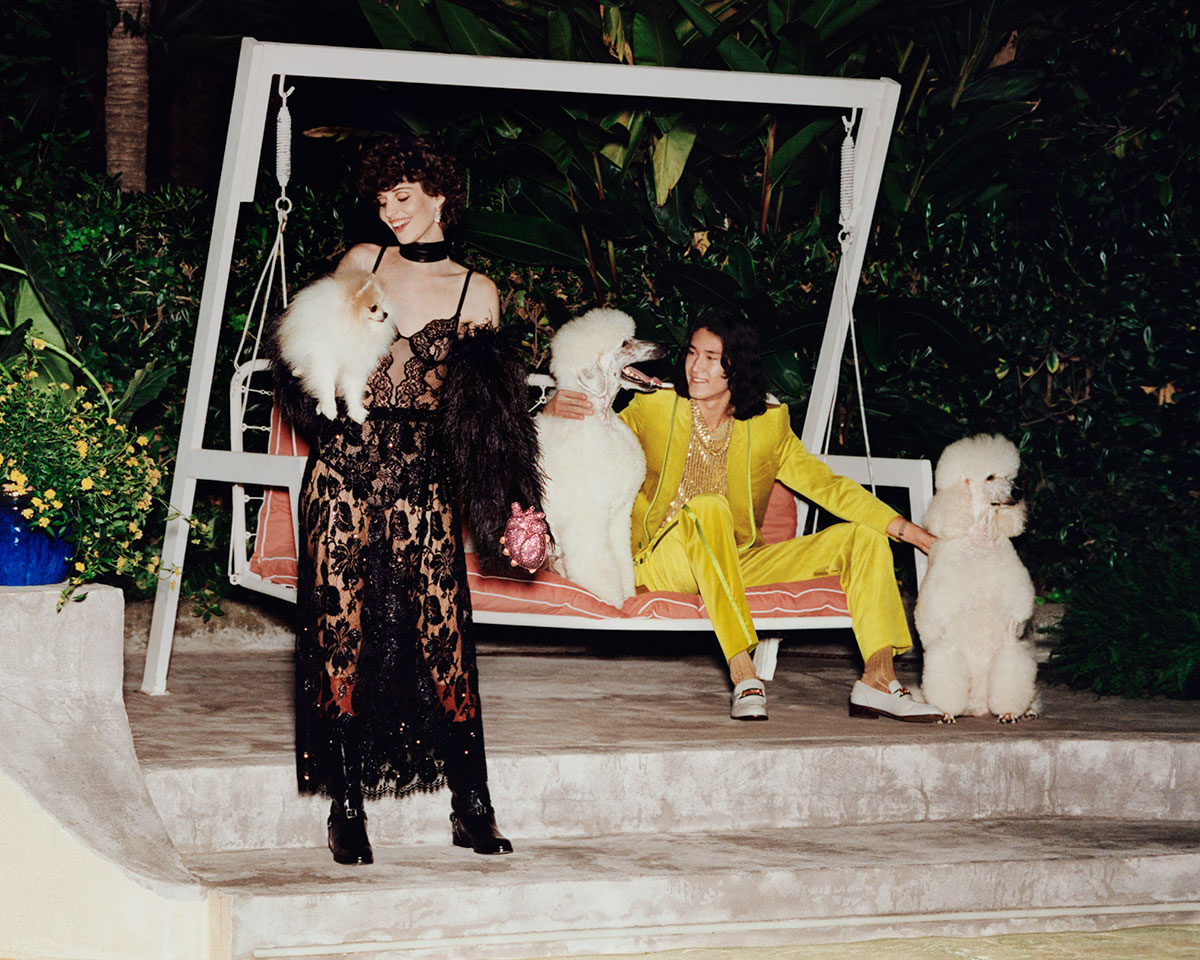 Gucci Gift Giving 2021
TRACK 1: The Hacker Project
The Hacker Project, first presented within Gucci Aria, merges the iconic silhouettes and codes of Balenciaga and Gucci in unique creations as an exploration on ideas of authenticity and appropriation within the fashion industry. Among the hybrid universe of ready-to-wear and accessories, combining the aesthetics of Creative Directors Alessandro Michele and Demna Gvasalia, emblematic styles come together to create something new — from the Jackie 1961 enriched with a diagonal Balenciaga print to the City bag in GG canvas and the Triple S sneaker reimagined with Gucci's Flora print. Pieces from The Hacker Project, alongside styles featuring a new jumbo rendition of the House's monogram, blend in and stand out in a film and images by Harley Weir – appropriately appropriated from a past Balenciaga advertising campaign.
TRACK 2: Horse Racing Motifs
In Aria, the ubiquity of equestrian inspiration speaks to the collection's overarching homage to House heritage. Presented across a wide variety of accessories are colourful geometric patterns including circles, checks, and stripes as well as fringes in a distinctive nod to the banners seen in horse races, especially in Italy. These decorative elements are applied to some of the House's most signature silhouettes, seamlessly pairing heritage and modernity in what has become a trademark of Alessandro Michele's aesthetic for Gucci. The selection was shot by Leslie Zhang in a vivid and dynamic chapter of the campaign that captures the vibrant energy of the pieces.
TRACK 3: Gucci Lifestyle and Décor
This chapter of the campaign, lensed by Lorena Lohr, showcases items from the House's recently launched Lifestyle collection alongside items from Gucci Décor in an exploration of gifting elements for the home. Stationery and game sets embellished with archival motifs are paired with cosy patterned blankets, elegant porcelain pieces with the Herbarium design and silver cutlery in a playful juxtaposition that depicts the magic of Gucci in everyday life.
TRACK 4: New Year's Eve
The next chapter of the Gucci Gift campaign, captured by Hanna Moon, is a celebration of the conviviality of the last night of the year in which the spotlight is shone on some of the most spectacular elements from Aria including crystal- embellished anatomical heart clutches and new jewellery statements. Equally festive is the ready-to-wear as embroidered lace is presented alongside lush 90s-style velvet in an unequivocal nod to a creative predecessor. Gucci Beauty makeup and fragrances provide the finishing touches. Items from the Gucci Gift selection will be accompanied by dedicated packaging in a green, black and burgundy colour palette. Distinguished by an acute attention to detail, the packaging will include boxes of different shapes and sizes, a rigid envelope, printed tissue paper and a shopping bag, decorated with the Gucci 100 logo in diverse fonts, referencing the fact that 2021 is the centenary of the House. The Hacker Project also has its own packaging that features the Gucci and Balenciaga logos and comprises a box, tissue paper, garment bag and shopping bag in a green, grey and beige colour palette. In keeping with Gucci's ongoing commitment to sustainability, the shopping bags are made from FSC certified paper that is 100% recyclable, and with organic cotton handles.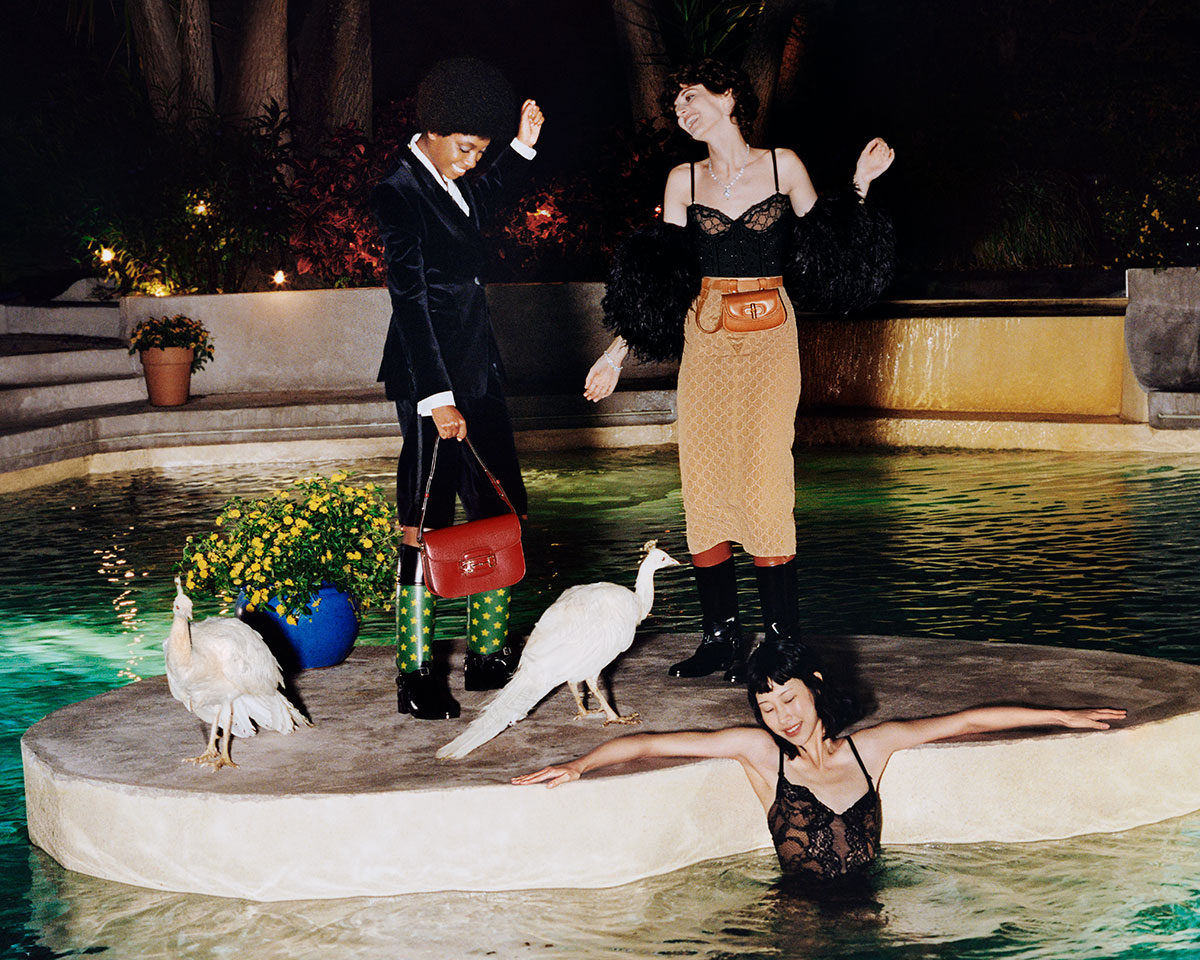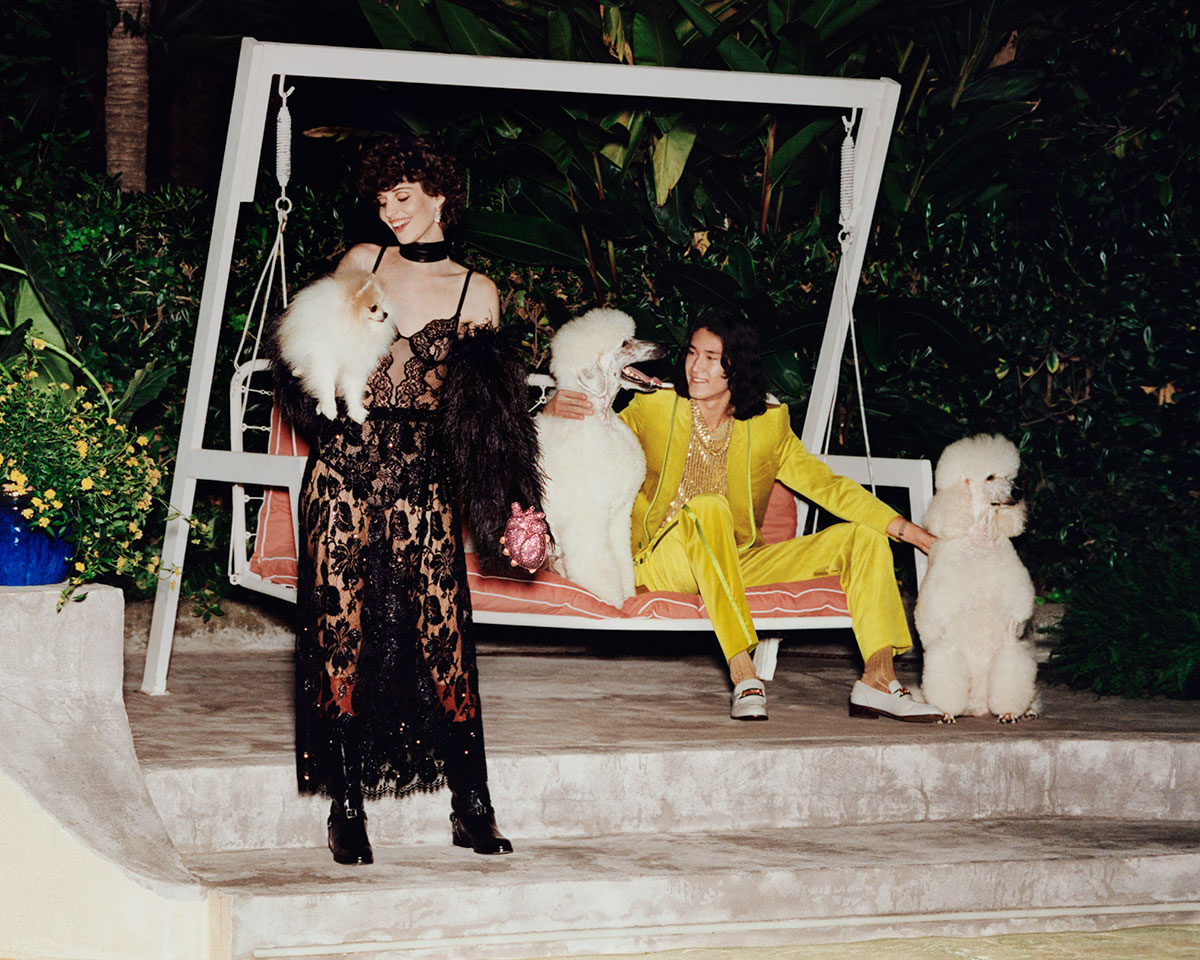 Creative Director: Alessandro Michele
Art Director: Christopher Simmonds
Photographer and Director: Hanna Moon
Make up: Thomas De Kluyver

Hair: Paul Hanlon
Creative Director: Alessandro Michele
Art Director: Christopher Simmonds
Photographer and Director: Leslie Zhang
Make up: Thomas De Kluyver
Hair: Paul Hanlon
---
You May Also Like: Fashion Collections