Marc Jacobs Spring/Summer 2013 Ad Campaign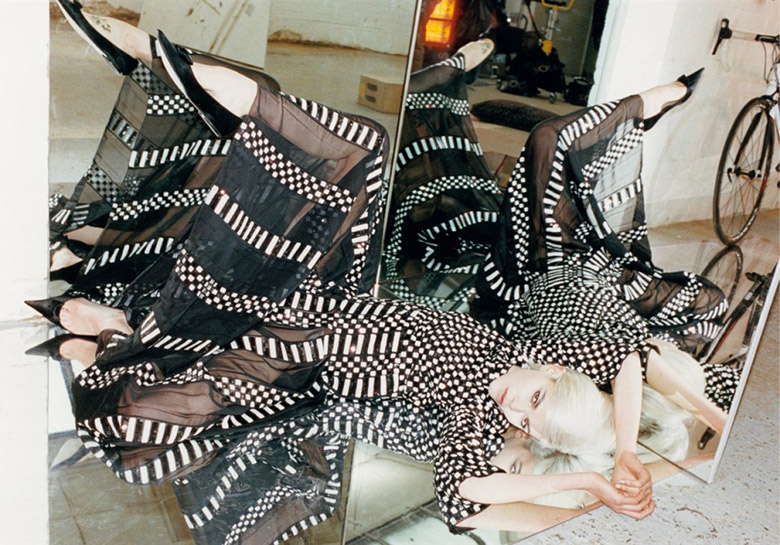 Since her international debut on the fashion scene, walking for Lacoste's Spring/Summer 2010/2011 in New York, this Scottish beauty has been spotted on runways all around the globe, with her desirously long legs and eyes glittering like diamonds. She's been seen walking for brands such as Burberry and Jil Sander.
Only a year after her debut, she got the privilege to open the Yves Saint Laurent Fall 2011-2012 show in Paris. She didn't just open the show, she also opened up everyone's eyes, some more than others. Once Marc Jacobs got a peek of her potential, he made her his muse and she starred in his fashion shows as well as his Spring/Summer 2013 Ad Campaign.
Q: How would you describe yourself?
---
I would say I'm very much a Libra. I like to meet interesting people and learn new things. I'm an observer. I love to take pictures. I love my family and friends and I'm passionate about many things. 
Q: Tell us something that very few people know about you
---
When I was 12 I found an active WW2 grenade in my back garden and I picked it up. The neighbourhood was evacuated. The story made the papers! [Prove: BBC News]
Q: What's your passion in life?
---
My family, fashion and shopping, travel, music.
Q: Best modeling experience so far
---
Opening YSL. I remember it was so exciting and I had been so involved in the creative process of the collection. It was the first time I had seen that side of things. 
Ruby Jean by Peter Lindbergh for CFDA Journal 2013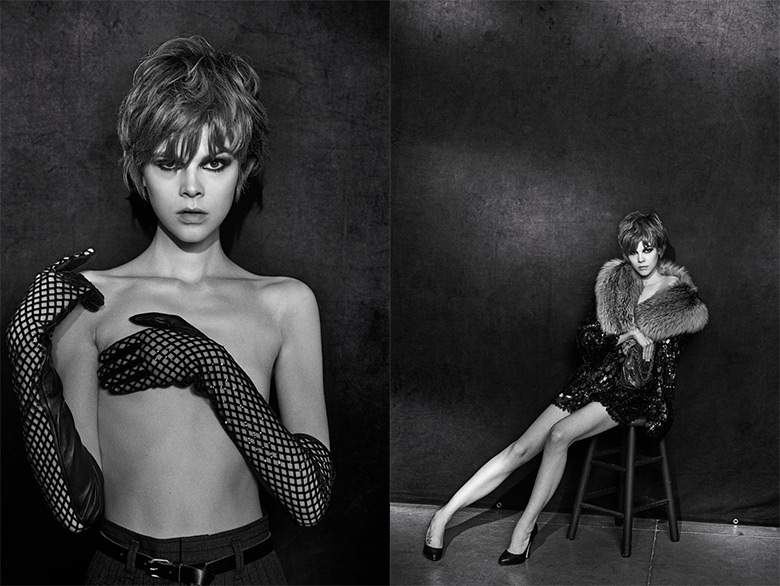 Q: Who or what influences you?
---
Timeless fashion imagery and photography. People who aren't afraid to be different and express themselves through fashion, art, music and writers and other models. A lot of people.
Q: What's your signature look?
---
Maybe a shift dress or dress trousers with a tight top, with a great bag and brogues. And I always have a few pairs of sunnies in my bag!
Q: You are obsessed with
---
I am obsessive! But changeable. For a while I was obsessed with fluffy hats and berets. At the moment I'm really into vintage sunglasses and satin.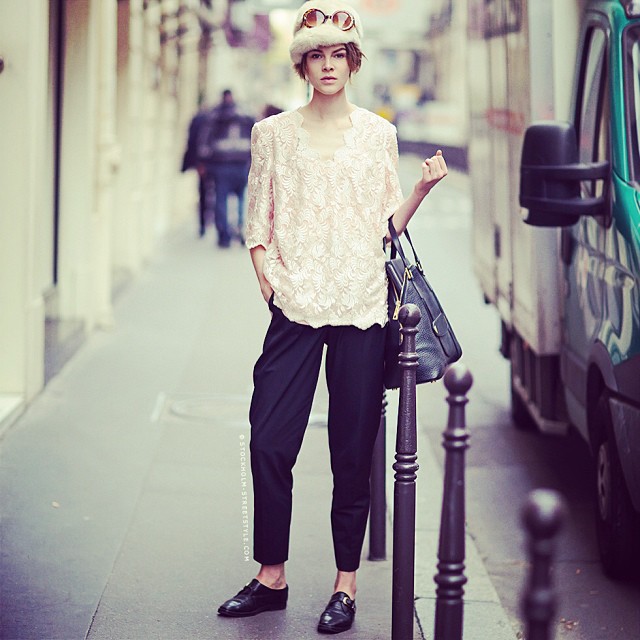 Q: What do you hope to achieve in your modeling career?
---
I'm taking it as it comes and loving what it teaches me along the way. I hope to learn more about fashion, meet more interesting people and to visit many lovely places. I'm fortunate to have these great experiences, as a part of my job.
Q: One thing about modeling people may be surprised to learn
---
 It's not all glitz and glamour. Lots of waiting in corridors and it's very unpredictable in nature.
Q: People you would love to work with
---
There are a lot of photographers and stylists I'd still love to work with.
Q: Which models do you look up to?
---
Loads! Icons of course like Stella Tennant, Kristen McMenamy, Linda Evangelista, Kate Moss! Then there are some models I know that have been around a while like Hanne Gaby, I think she's fabulous.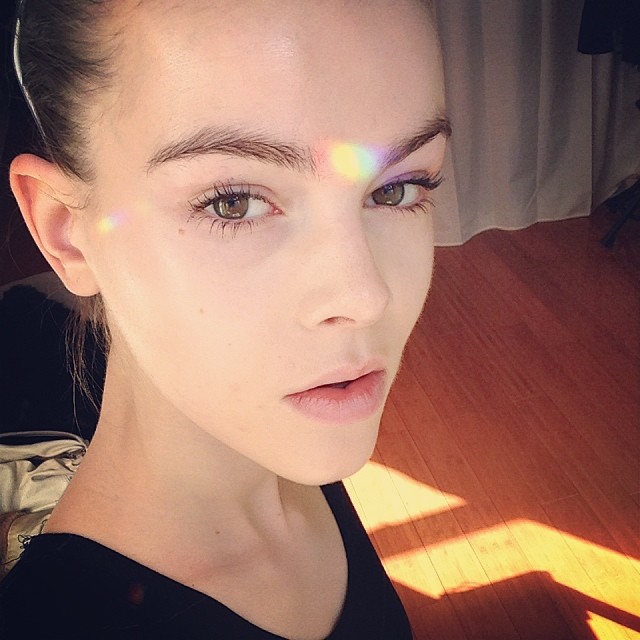 Q:  Do you prefer working on shoots or at shows? 
---
Both. I love the collective excitement before fashion shows although but I love the intimacy of a shoot and working more closely with a team. I enjoy both. 
Q: Best and worst parts of being a model?
---
Best would be travel, and all the reasons I mentioned before. Worst would be missing my sister and my doggies back in Australia, sometimes the unpredictable nature of it, gets to me too. I like to be prepared! Especially when it comes to packing.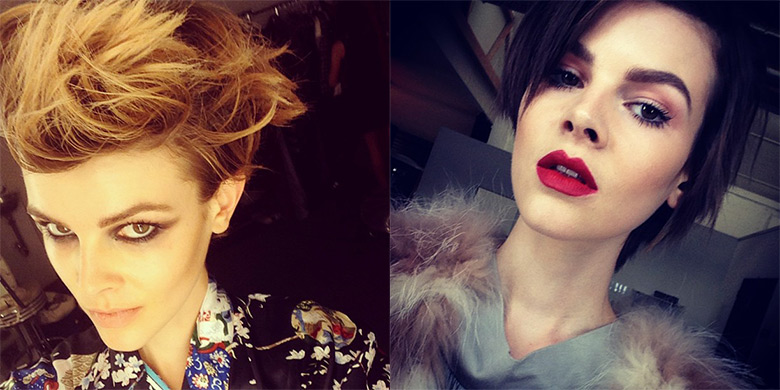 Q: 3 things you can't live without
---
iPhone, sunglasses, my dogs.
---
Follow Ruby Jean on Twitter and Instagram.
Text by Marija Filipova.