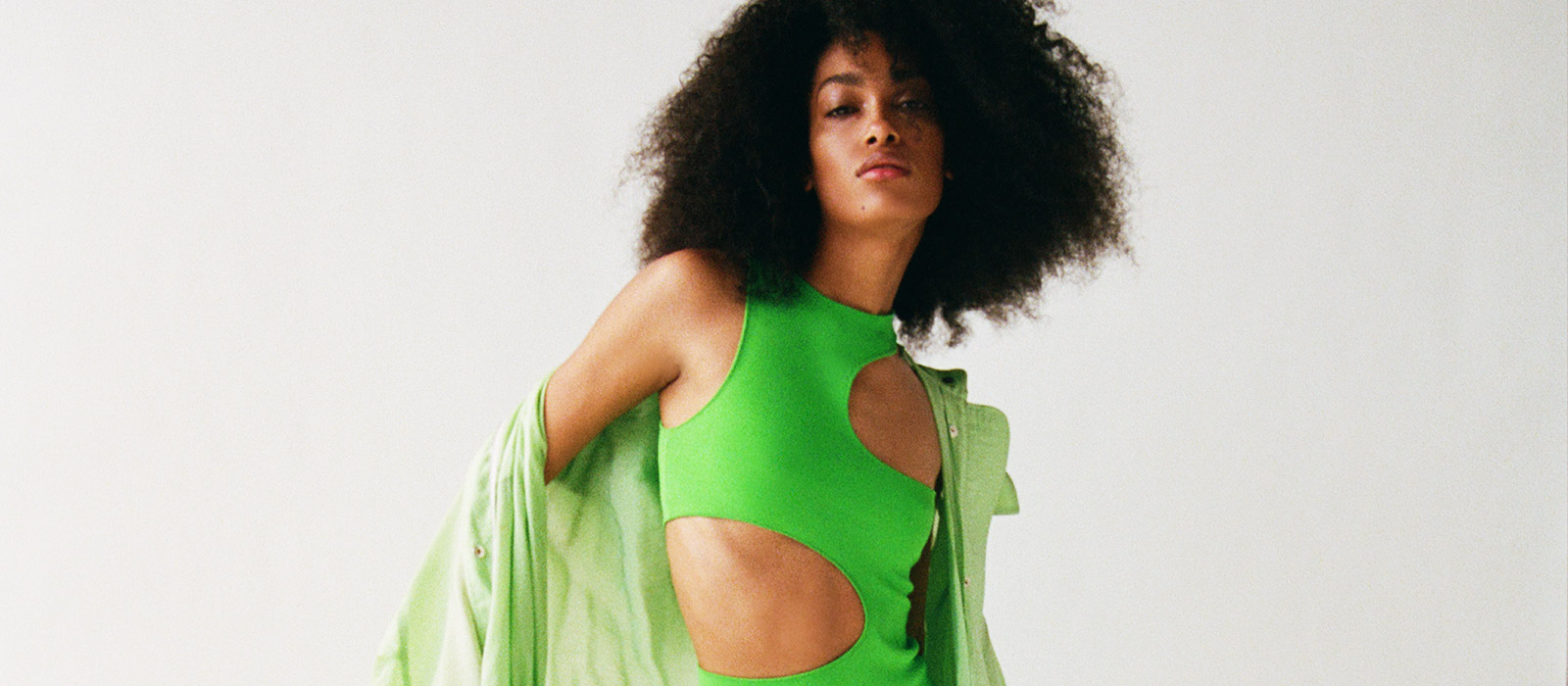 Earth Day 2022
Appealing to Our Better Nature
The all-important future of sustainability in fashion and the forward-thinking brands guiding the way
---
In honor of Earth Day, we pause to reflect on the state of our beautiful planet and the many challenges it faces. As we've grown more aware and alarmed by the environmental changes affecting every country and citizen over time, the urgency for radical intervention has become vastly apparent. For the fashion industry, that entails implementing and increasing their practices of sustainability at the production and distribution levels, meaning a complete overhaul of the supply chain through and through. These changes take time, but how much time do we have?
If we take the word "sustainability" at face value, one could interpret it as the literal ability to sustain life on Earth as we know it. That may sound extreme, but at the end of the day those are the true stakes. Collectively, we need to decide to create and enforce major action on a global scale. We can't save the planet if the whole of its population isn't involved, but there is mounting evidence that this feat cannot be accomplished at an individual level when corporate pollution nullifies most of the efforts we make in our own day-to-day lives. The solution must come from the source.
It's estimated that the fashion industry is the second largest consumer of water worldwide, behind only the agriculture sector. This translates to such dire statistics as being responsible for 20% of all industrial water pollution, 31% of all plastic pollution in the ocean, and 10% of all carbon emissions (equal to the amount produced by all international flights and maritime shipments combined). Consider that it takes the same amount of water to make one pair of jeans as it does for you to drink eight glasses of water every day for 10 years, and you immediately understand why we need to modify that process someway, somehow.
Progress is being made, slowly but surely, yet we still have to wonder if it's enough. In 2018, the UN Fashion Industry Charter for Climate Change was introduced, and together with the G7 Fashion Pact formed in 2019, many major fashion coalitions pledged to aim for net-zero carbon emissions by 2050. However, despite bearing the signatures of household brand names of all price points (from H&M and Nike to Chanel and Prada), the overall industry is set to miss it's target by a whopping 50% if it continues on its current trajectory. Simply put, the large-scale changes that are needed are not being implemented quickly enough. The leading causes of resistance to these changes are based mostly on misinformation and old ways of thinking: uncontrolled supply chains, fear of transparency, misunderstanding "cost vs. rewards" models, and a fundamental lack of centralized regulation, resources, and solutions.
We stand with ethical brands looking to catapult fashion forward by initiating the reduction of their impacts in a significant way, with the committed intent of ramping up and scaling out sustainable practices until they're considered the standard. Some of these practices include: switching to renewable sources of energy like solar and wind, dyeing fabrics using carbon dioxide in place of water, and creating textiles sourced from compostable materials such as corn sugar for polyester and wine industry waste for vegan leather. These and other environmentally friendly practices can reduce 2/3 of the carbon footprint from the supply chain easily, so long as brands are willing to think outside of the box long ago created.
In addition, we must consider the basic human rights issues that coincide with all of these environmental factors; namely, the history of exploitation that's long dominated the global manufacturing of garments. These inalienable rights are a necessary and noble inclusion in any brand's plans and processes regarding sustainability, including the assurance of fair wages, reasonable working hours, workplace safety, and a ban on child labor.
Some of the brands we love that are making a splash with their sustainable and humane practices are featured below.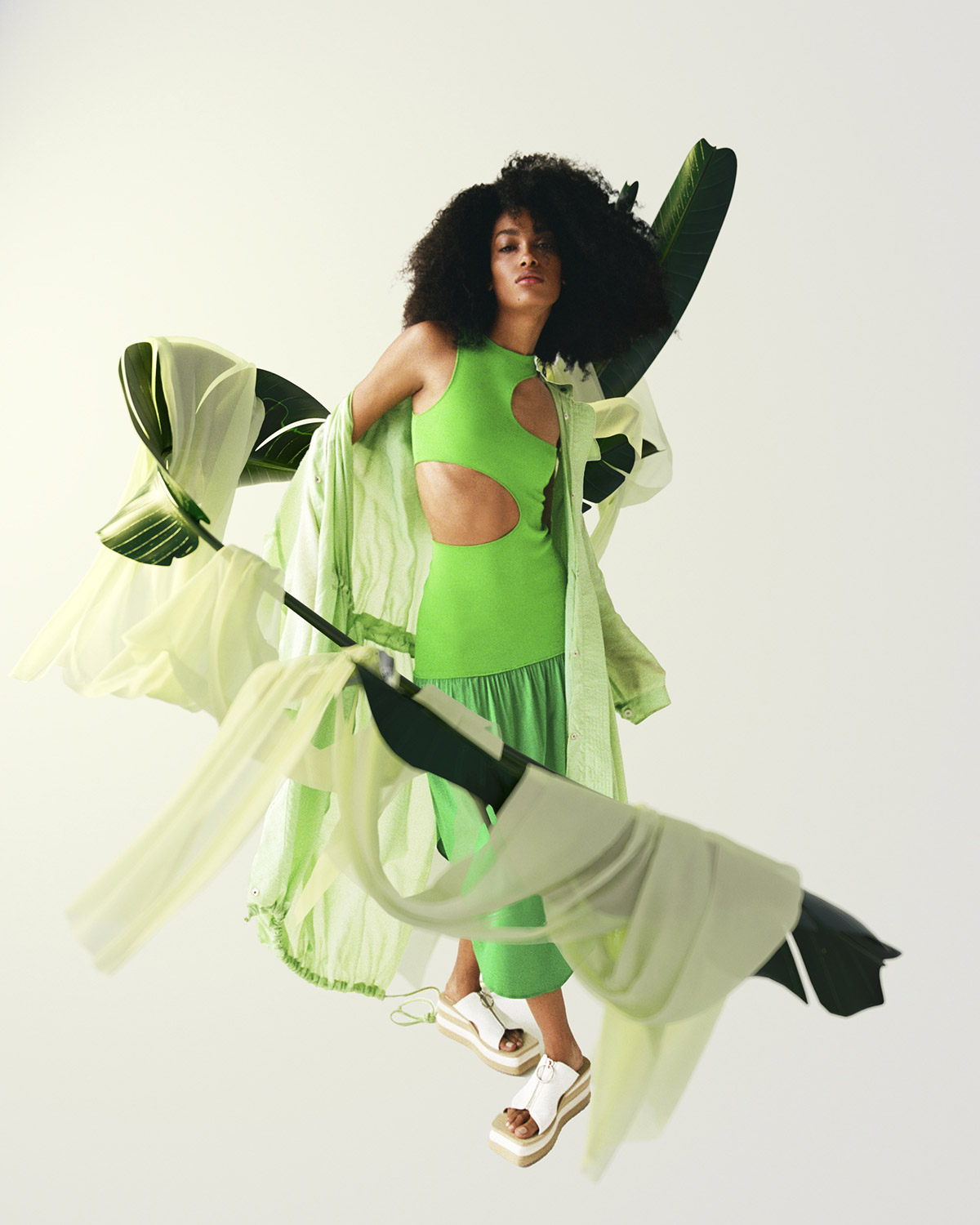 View this post on Instagram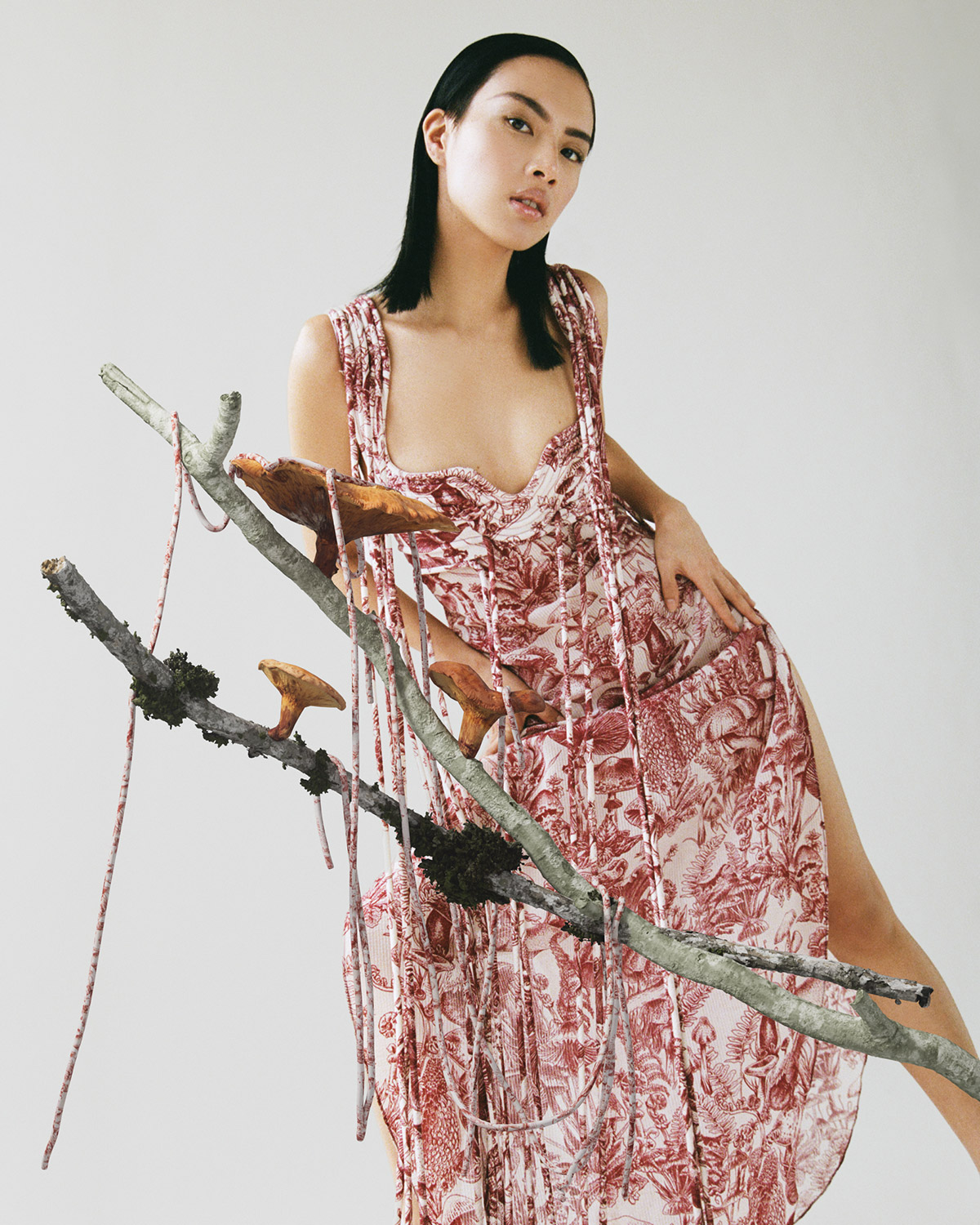 View this post on Instagram
Stella McCartney
Impressively, since their launch in 2001, no leather, feathers, fur, or skin has been used in Stella McCartney garments, and they've consistently been in the first wave of design
houses to implement new advances in technology and ecological efficiency; including the use of solar panels to power stores beginning in 2013.
"As industry leaders, we endeavour to create the most cutting-edge materials and animal alternatives," their sustainability pledge reads, "continuing to push towards circularity and being fully transparent by developing tools to measure and report our impact." Circularity is simply creating a product with its own end-of-life taken into account, or in other words: the product returns to the supply chain when the user is finished with it, instead of going to a landfill.
Fresh sustainable fabrics Econyl and Microsilk were introduced by the brand in 2017, with other natural fabrics introduced over the following years: Mylo mushroom leather, NuCycle yarn, KOBA fur-free fur, Coreva stretched denim, and ROICA elastane, among others. A partnership with California biotech company, Bolt Threads, is yielding exciting results, as Stella McCartney garments are created as the next generation of advanced materials emerge from the lab. The use of these materials not only has impressive results, such as keeping plastic out of the ocean, it also repurposes the plastic that's already been dumped there.
Stella McCartney is also a zero-deforestation brand, ensuring trees are sustainably managed and certified, with no ancient or endangered forests destroyed on behalf of their company. Other notable advances in textile production have taken place at the brand, with 73% of the cotton used in their garments being organic, greatly decreasing damage done by the usual toxic fertilizers and pesticides that permeate regular cotton farming; and a cruelty-free approach to vegetarian leather that reduces the impact of animal agriculture, which normally accounts for 18% of total greenhouse gas emissions, by up to 24 times.
---
View this post on Instagram
CAES
The ethos at budding young brand, CAES, is one of slow fashion; a growing movement of creating apparel with deliberate focus on the long-term well-being of people and the planet. Authenticity and transparency were built into the brand from its inception. "Every part of [our] supply chain is thought through to be as ethical and sustainable as possible," a CAES rep noted. With a production process that keeps fair treatment of workers and eco-friendly fabric use as top priorities, designs are meant to be easily edited essential pieces that can be worn year round, season after season.
"When we work on our lookbooks, in order to bring this concept of timelessness to life, we style vintage items along with our collections in order to show how you can combine the old and the new," says Founder and Designer Helen de Kluiver.
In terms of manufacturing, ethical production is imbedded in the process, which takes place in Portugal, where CAES reps are able to closely monitor fabrication and ensure that all workers enjoy the best environment possible. "For me, sustainability is as much about working with the right people and building something together as it is about fabrics and provenance," states de Kluiver.
As we wage an uphill battle against climate change, there are promising developments. "My only hope is that we see the industry follow through on the many promises and statements made in the last couple of years," de Kluiver concludes. "We could start by maybe basing the conversation around need instead of want. If you look at the uptick in rental services and luxury vintage resale sites like Reluxe, there's more than one way of managing the negative impact the industry makes."
---
View this post on Instagram
DL 1961
A robust policy of conservation permeates the family-owned jeans brand, DL1961, where they see doing right by the planet as a social responsibility. As CCO Sarah Ahmed explains, "Sustainability is not defined by one initiative—it is a multifaceted, ever-evolving process from fiber to finished garment. Any resource we can preserve or carbon footprint we can reduce, we are committed to finding a way."
Their website gamely details their process of creating recycled denim as follows: the shredding of old denim and post-consumer waste into small pieces, then weaving them into new yarn with eco-friendly fibers and high-performance stretch. They are then dyed using only the highest quality Dystar Liquid Indigo pigments to minimize harmful byproducts, and finally constructed by hand using waterless laser and Ozone technologies in facilities fully compliant with International Social and Environmental Quality Standards. That means that while the average pair of jeans uses about 1500 gallons of water to produce, DL1961 jeans only use less than 10 gallons of water.
"What's more, we treat and recycle 98% of the water we do use in our in-house treatment plant."
Clearly, much thought and care has been put into the brand's unique methods of fabrication. Ahmed assures us, "More and more brands are committing to sustainability and circularity to lessen the industry's environmental impact each day. I feel that as a result of the customer becoming a smarter shopper and more aware of where their clothes come from, the industry will continue to aim for innovative technologies, transparency, and meaningful sustainability practices to protect the integrity of our business and, ultimately, the planet."
---
Mara Hoffman
From top to bottom, Mara Hoffman chooses their garment and packaging materials with careful intention, promising to "prioritize natural, recycled, and organic fibers [and never] use any fur, leather, mulesed sheep wool, or feathers." Some of the natural textile choices used in place of wasteful common options include Econyl, a 100% regenerated nylon made from pre- and post-consumer waste; Repreve, a polyester fiber made of 100% recycled plastic; Tencel, a rayon fiber derived from wood pulp; as well as more well-known materials such as Hemp, Linen, and Organic Cotton. All trims, tags, bags, and mailers are sustainable, as are their dyeing practices, which meet the criteria for Zero Discharge of Hazard Chemicals.
In addition, all textile prints are digitally engineered, so much less water and fabric are needed during production. "Digital print fabric doesn't need as many wash/rinse cycles, and there are no screens or colorant baths that require cleaning. Instead of forcing garment pieces to fit into a print, we can adjust a print to fit our garment pieces, reducing our overall fabric use."
Mara Hoffman also commits to humane and ethical manufacturing, working with organizations and initiatives such as Art Atlas to support the advancement of local artisans around the world and here in the US, where much of their fabrication takes place.
The brand is also vocal about conservation and up-cycling, with a page on their website dedicated to garment care tips and ideas for repurposing and reselling clothes that become unwanted or unneeded. "Properly caring for your garments helps them to last a long time, conserve natural resources, and keep textile waste out of landfills," they urge. Mara Hoffman will even take back any of their clothes deemed to be at the end of their life cycle by the wearer and recycle them for you.
---
Models 
Marlee Bell, Angel Peresypkina, Judes
---
You May Also Like: Women's Equality Day