Gucci announces the arrival of a brand-new series of Gucci Pop- Ups, the ephemeral stores providing a captivating shopping experience, dedicated to the Gucci Gift selection. Showcasing the products in an immersive, dedicated environment which reflects Creative Director Alessandro Michele's unconventional approach to luxury fashion, the initiative is aimed at connecting and engaging with clients over the world and their surrounding communities and debuts now in New York's Meatpacking District, Miami Design District's Paradise Plaza, Holt Renfrew Yorkdale, and pop-in locations at New York Fifth Avenue, New York Wooster Street, Gucci Beverly Hills, Gucci Chicago, and Costa Mesa South Coast Plaza.
You May Also Like: Fashion Models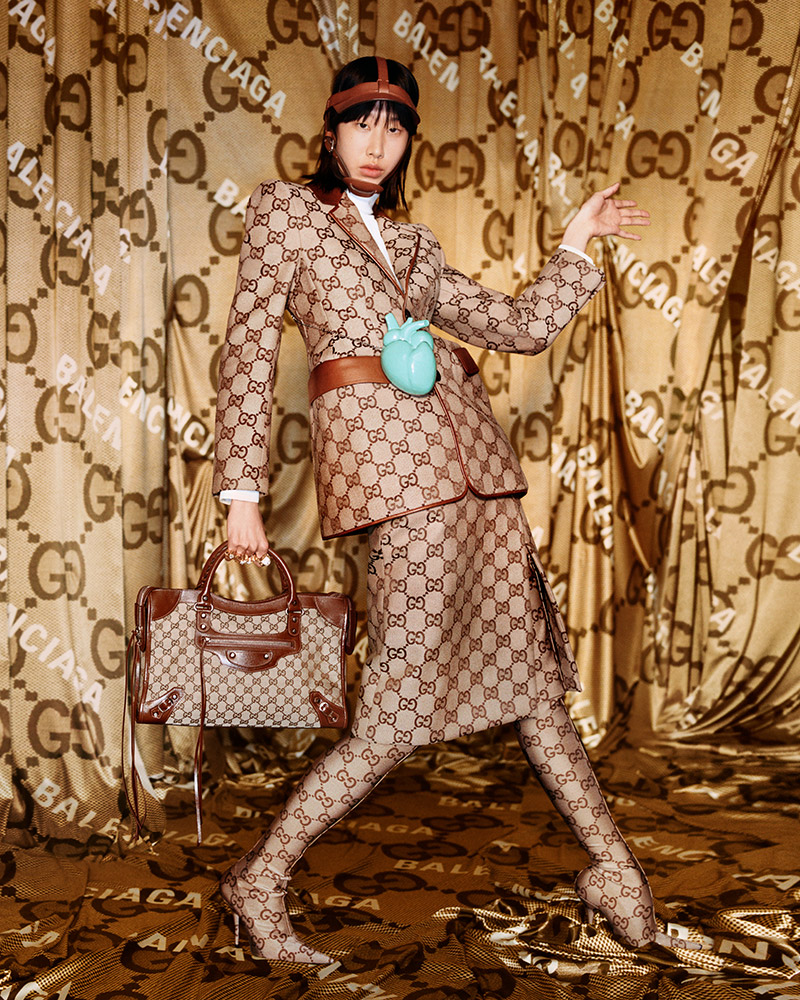 This year, the House's holiday campaign is conceived as a series of four different chapters, each narrating, through special products, a story that celebrates the spirit of this joyful time of year.
The chapters include: "The Hacker Project", merging the iconic silhouettes and codes of Balenciaga and Gucci in unique creations, "Horse Racing Motifs" with a strong focus on accessories paying homage to the House's equestrian roots, "Lifestyle and Décor", including a variety of gifting items such as games and stationery embellished with archival motifs and "New Year's Eve", featuring lush 90s-style velvet suits and crystal embellished clutches.
Raising the curtain on The Hacker Project product selection, the dedicated Pop-Up creativity unfolds an ultramodern environment made of metal mosaic tiles. The central pillar acts as a strong architectural and functional display element while LED light strips adorn fixturing throughout the space. A macro blue GG pattern printed on the black carpet cocoons both flooring and ceiling, echoing one of the men's looks. The creativity will then adjust to feature product selection of "Horse Racing Motifs", "Lifestyle and Décor" and "New Year's Eve" chapters, switching the carpet to a mauve tone.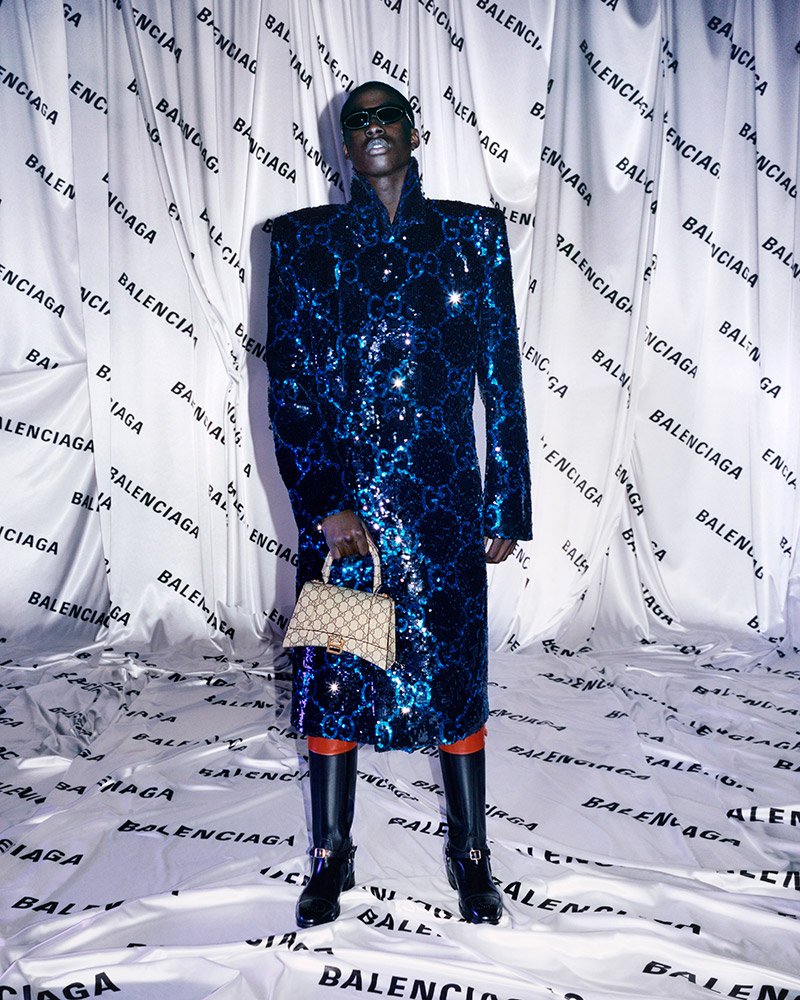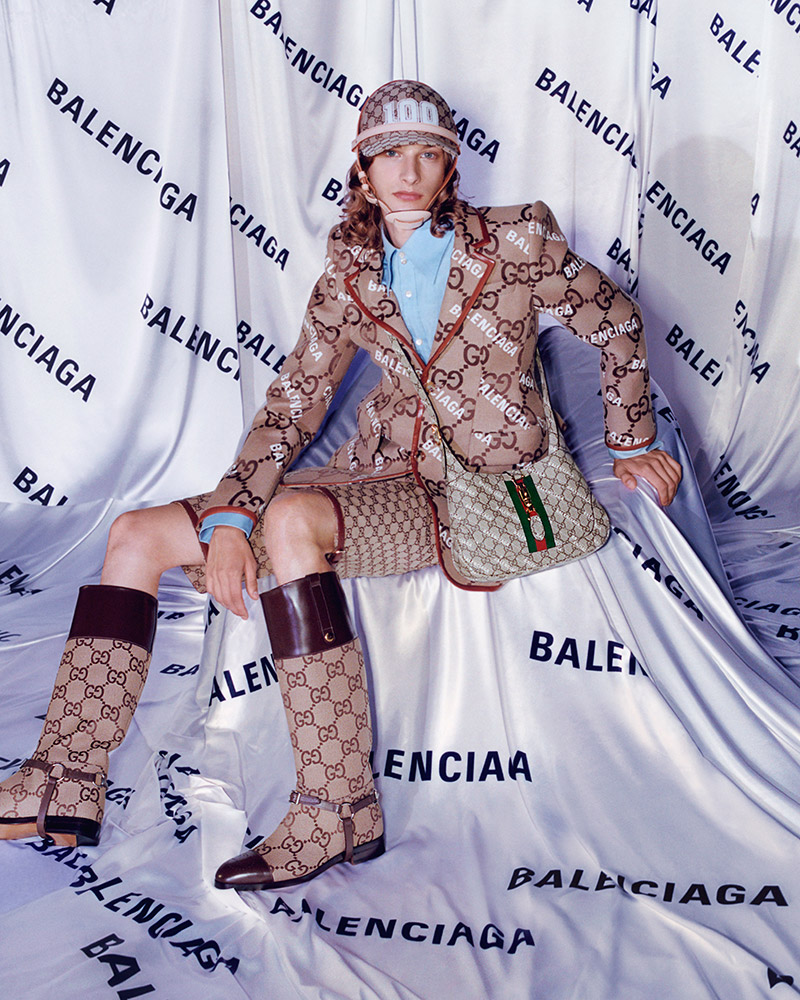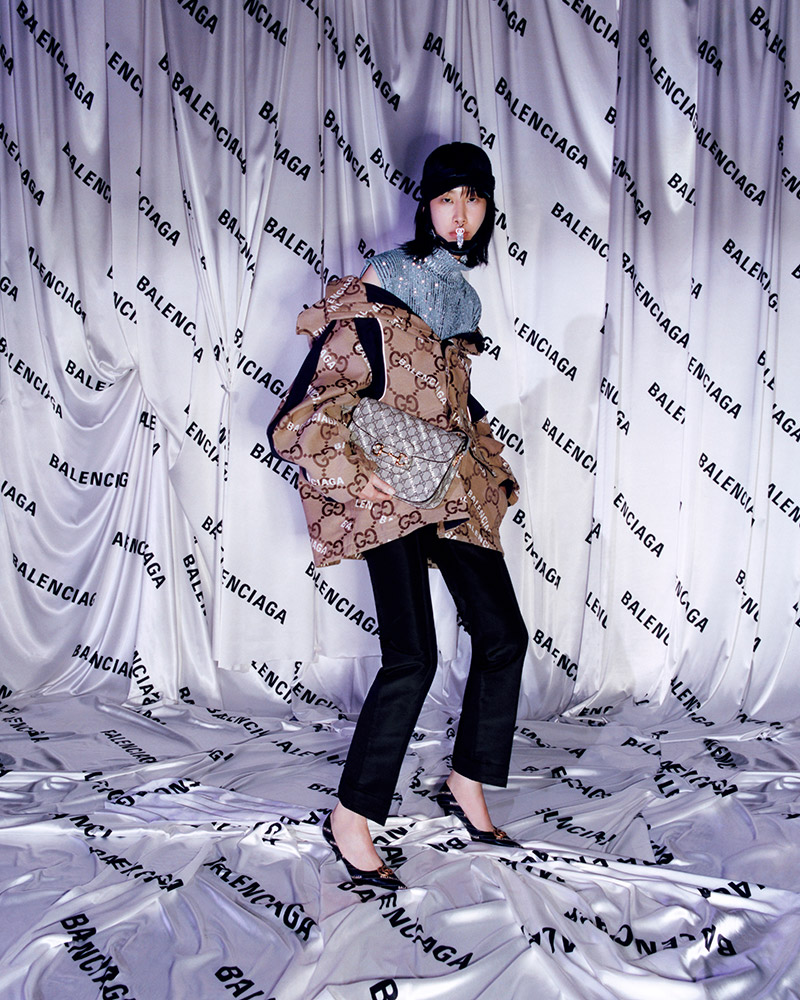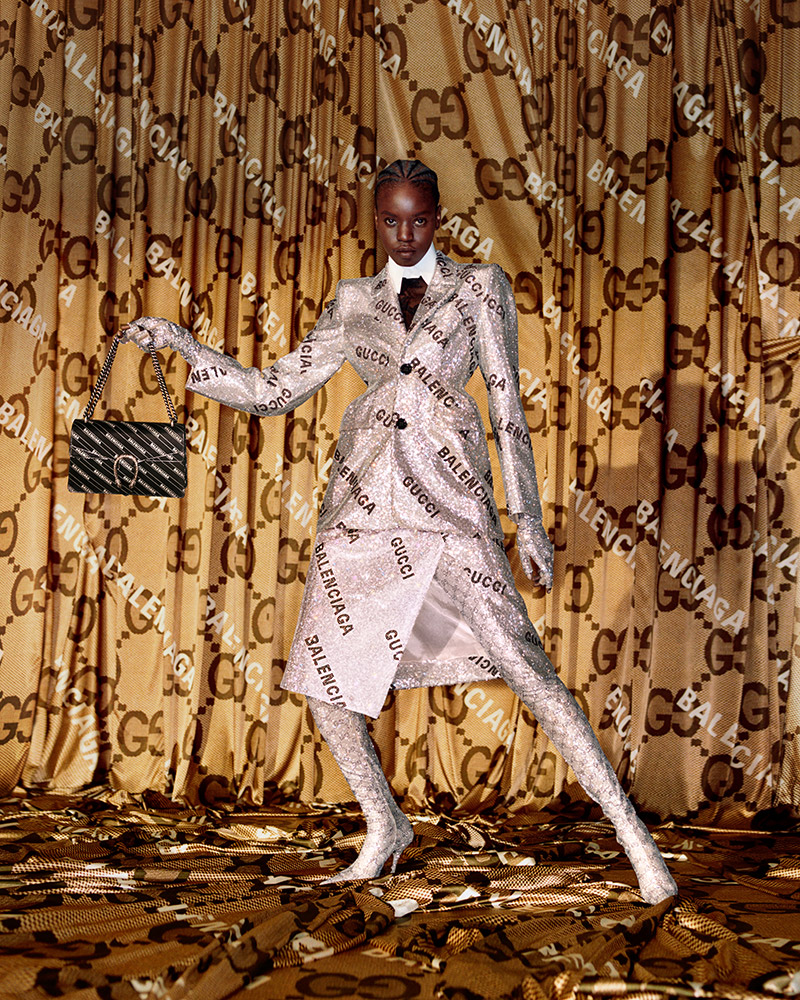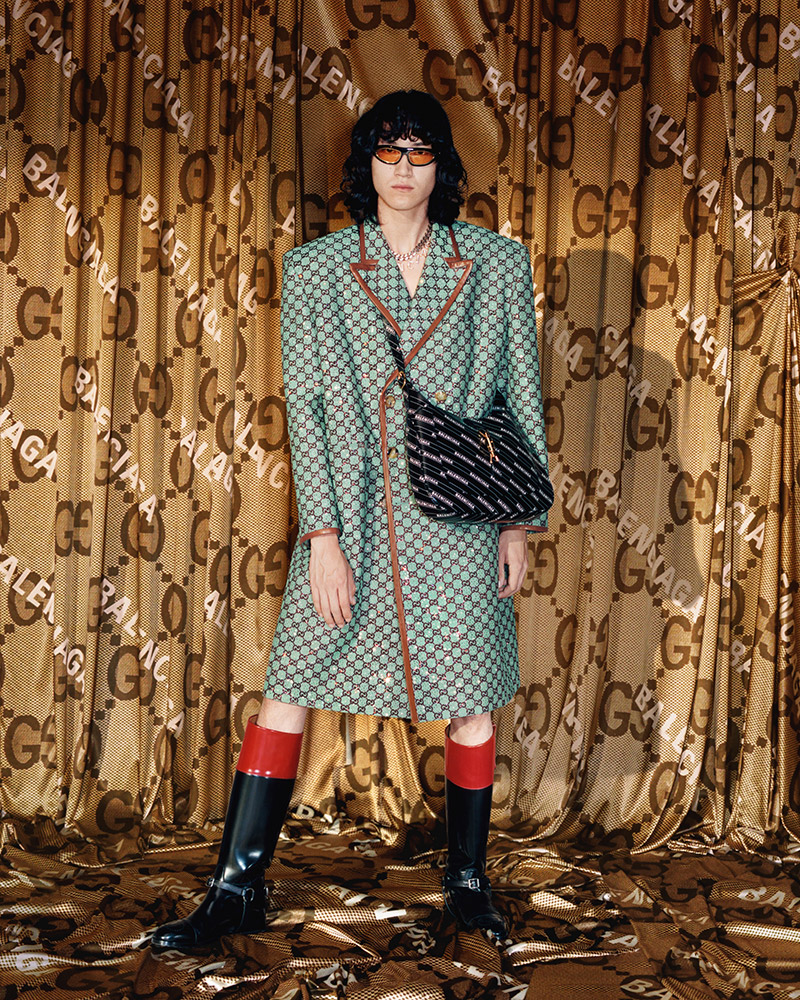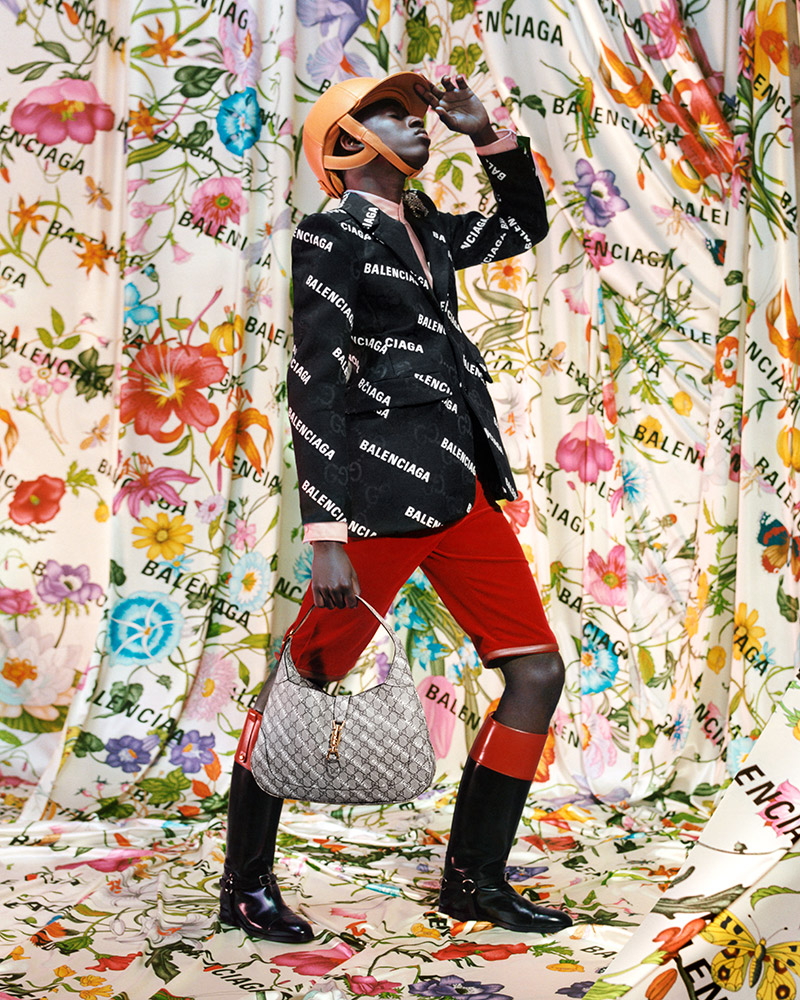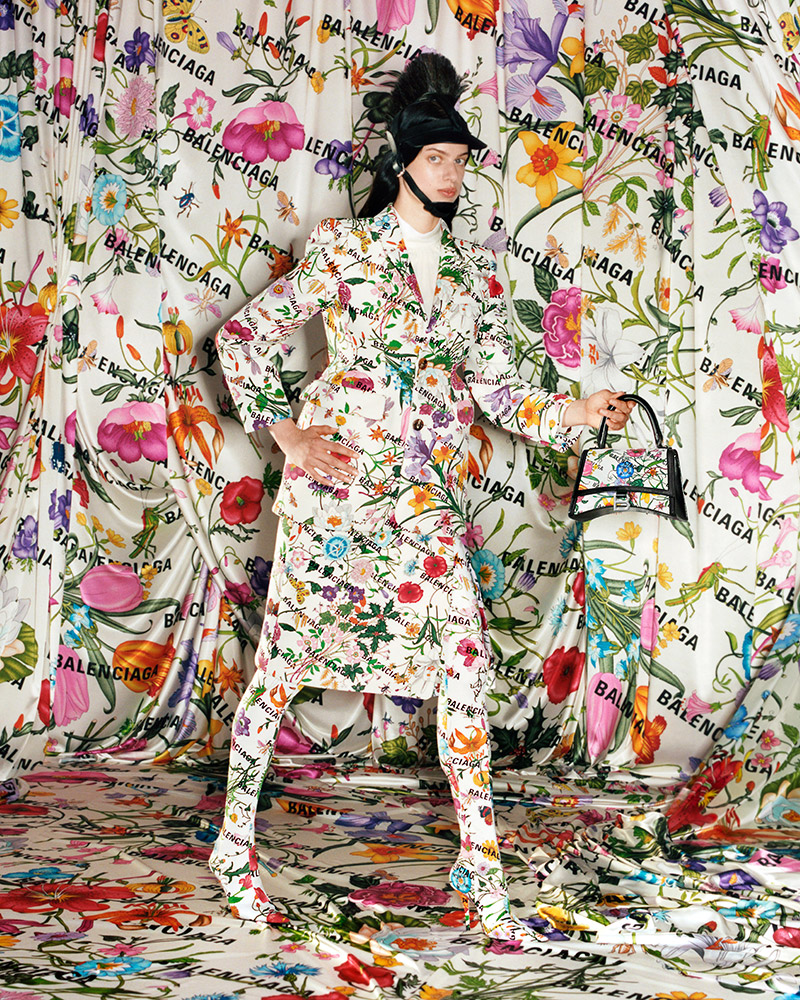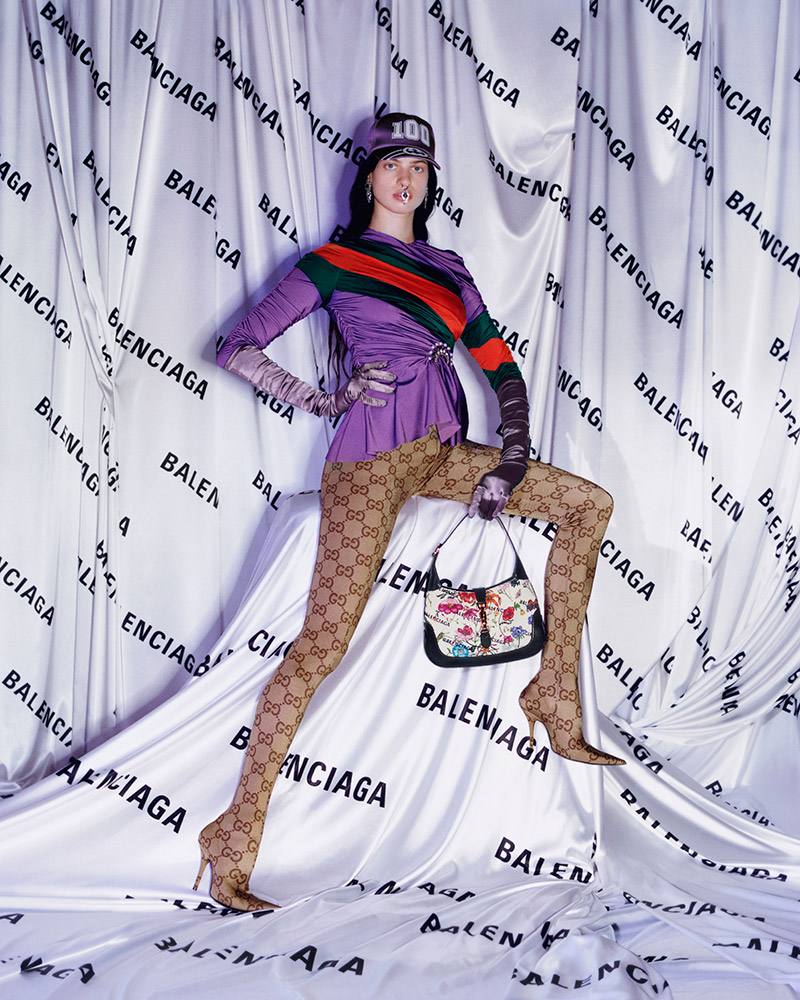 You May Also Like: Fashion Campaigns