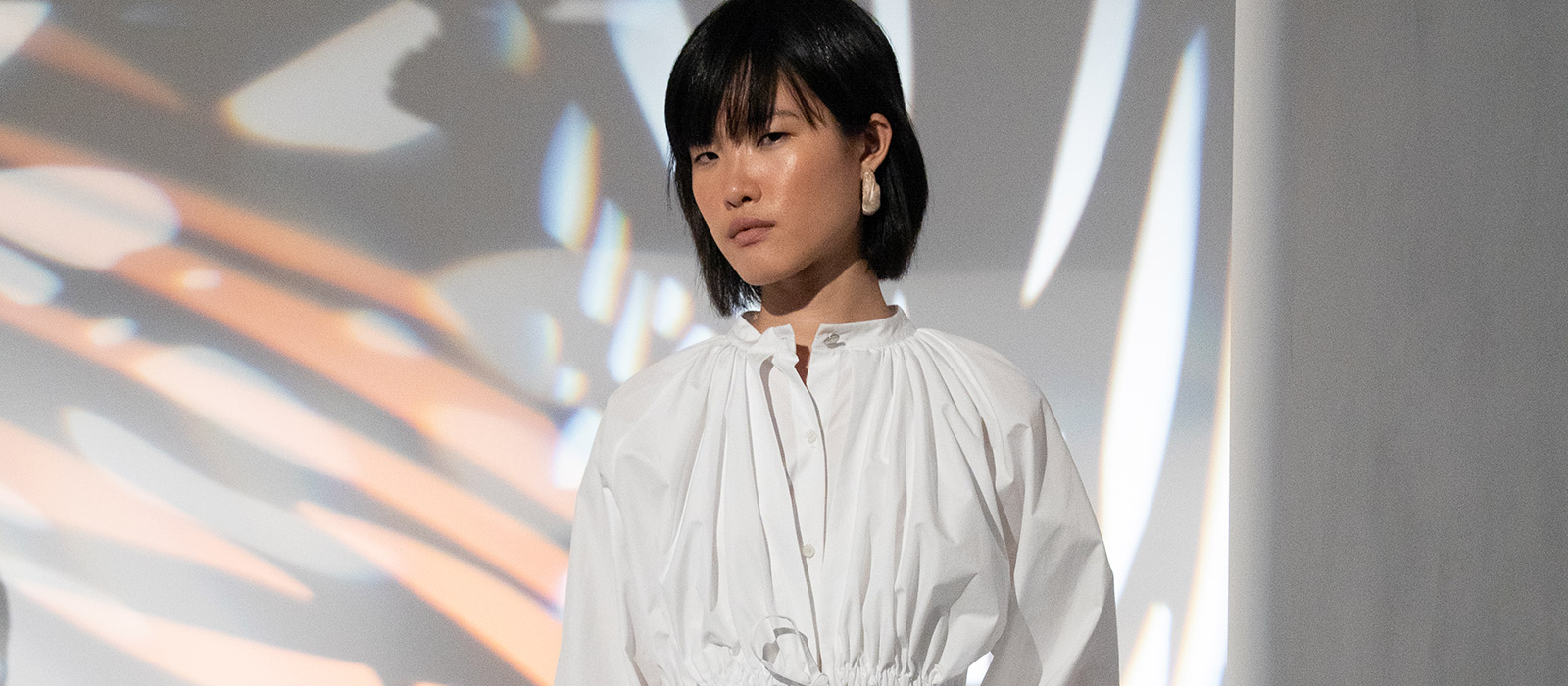 Eudon Choi
Fashion Designer
London, UK. June 3rd, 2021
---
Eudon Choi is a contemporary womenswear brand that effortlessly combines masculine tailoring with a feminine sensibility. Designed to be worn season after season, the garments adapt to an individual's personality and marry seamlessly into their wardrobe, offering something unique, understated and intellectual.
My earliest memories of my life in fashion are of trips with my mum and my grandmother. They were very chic women—indeed, they still are—and I think that first got me interested in fashion.  I trained and worked as a menswear designer for a big Korean brand, and the Eudon Choi aesthetic is very much about taking those menswear techniques and reworking them for the female form.
Using traditional menswear detailing and sartorial techniques to shape the female form, items are meticulously constructed and become undeniably feminine once worn. Inspired by art, architecture and historical figures, each season explores the obscure beauty found in everything from the British coastline to Berber rugs, but the collection never strays from the sleek, modernist ideal at the core of the brand.
I grew up in Daegu, which is a city about 150 miles from Seoul. I studied in Seoul and lived there for quite a few years before moving to London in 2004 to obtain my master's in womenswear at the Royal College of Art. Korean children are taught a very strong work ethic by their parents, and that has stuck with me.
Being a designer in charge of your own eponymous label is hard. We are a very small team, yet we now present four collections a year. This means a lot of late nights and weekend work. As a result, I have learned to cherish the time I do have off. I naturally find it hard to relax, but I now force myself to really live in the moment when I do have time away from the studio. I didn't really understand mindfulness before, but being present on the few precious days I do have off has been a gamechanger.
I believe I am constantly evolving without intention. The fashion cycle moves very fast; every three months I have to produce a new collection. Because I have a small team, things get very hectic, but they're also a great team, all women who are constantly inspiring me. I make the clothes for the modern women, and that definitely describes the women I work with every day.
A sense of escapism has informed the collections throughout 2020 and into 2021. For my spring/summer 2021 collection, I took people on a magical holiday in Italy, while for pre-fall 2021, it was a journey to the "Land of the Thunder Dragon": Bhutan. The fall/winter 2021 collection is an imagined glamorous skiing holiday in Gstaad, staying at Elizabeth Taylor's chic Chalet Ariel.
My collections are often inspired by visiting exhibitions, but of course that wasn't possible this past year. I was struck by the most insatiable wanderlust; I guess it was brought on by the fact that I was stuck in London and couldn't travel, but I used this to help create the narrative for my "lockdown collections." So, a summer in Italy was the inspiration for my spring/summer 2021 collection, followed by a magical trip to kingdom of Bhutan for pre-fall 2021, and most recently some après-ski fun in Gstaad for fall/winter 2021. It was this escapism that kept me going during all the lockdowns. I can't wait to actually be able to travel. Now I really want to go to Bhutan. Also, being at home has really made me appreciate my living environment. It is a fantastic multilevel space with lots of natural light, and I can spend a whole weekend just reading or listening to music.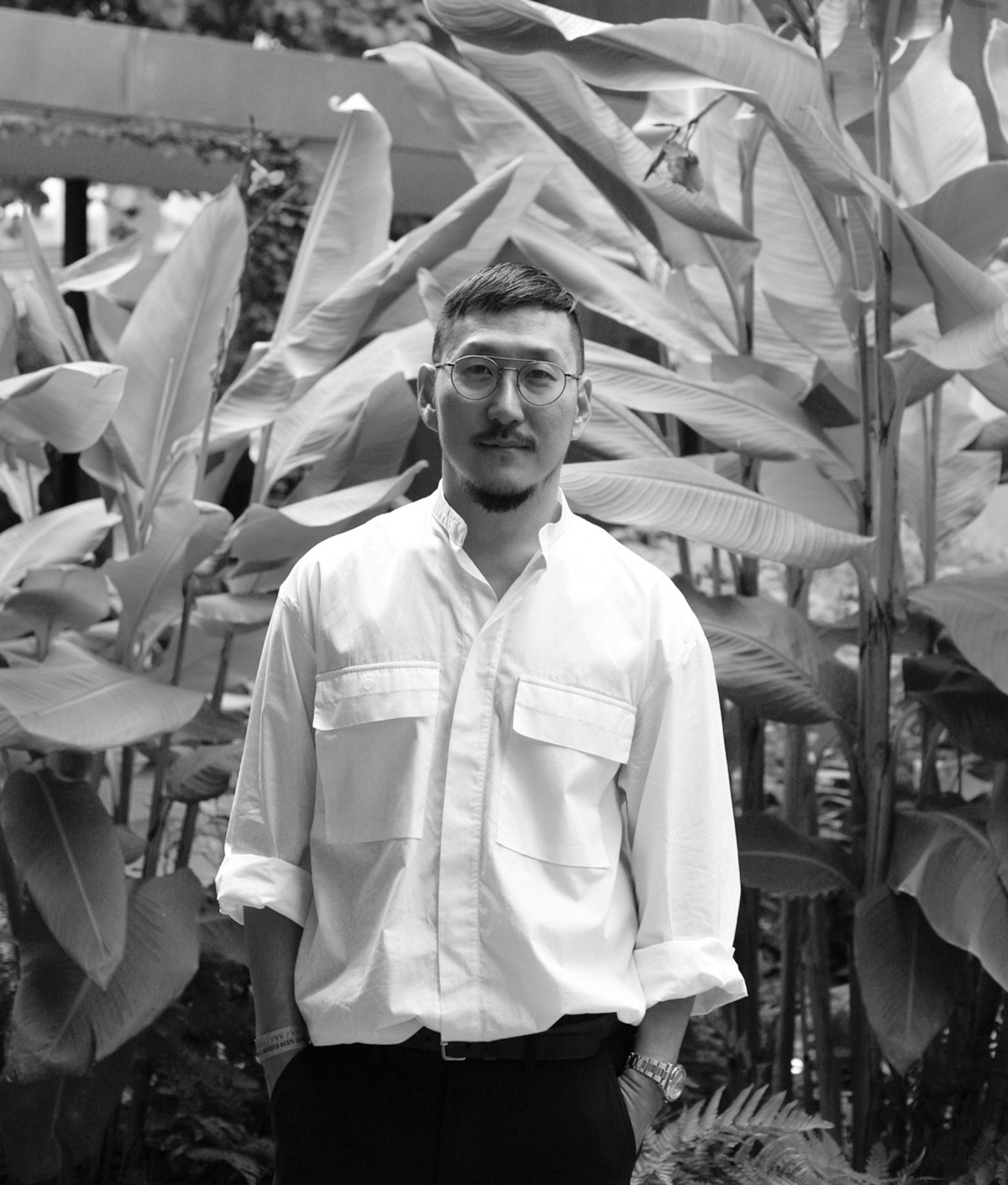 Like everyone, I have found this crazy time to be a challenge. There has been a lot of firefighting to ensure the brand was able to survive. But the pandemic also made us look at the crazy fashion cycle and how we design. It forced me to both be more focused and reduce the collection size, and I really enjoyed that process, as each piece needed to justify its place. I think fashion needs to become much more considered, as there is currently so much waste within the industry, and this is completely unsustainable.
The most important thing I've learned in my career is to be true to yourself and have faith in your vision. You will never please everybody, and I never really wanted to be the "hot fashion designer," as you can so quickly be out of fashion. I don't follow trends; instead, I try to evolve my aesthetic, season by season, in a very organic way. My customers respond to this, because they know a Eudon Choi piece will be a wardrobe staple for years and years to come.
I want my customers to feel sexy and empowered without having to resort to the usual tropes of glamorous dressing. I hope I have given women a way to dress that is timeless and chic, yet empowering. And I hope my clothes can be handed down from mothers to daughters, yet they still feel relevant and bring joy.
My favorite films: Blow Up, A Bigger Splash, In the Mood for Love, and Wong Kar-Wai's Happy Together.
My favorite music: 1980s pop and Toto's Africa.
Favorite pieces of art: I love pretty much everything by Agnes Martin. Also, I am a huge fan of Georgia O'Keeffe; she inspired my spring 2015 collection, "Abiquiu." I also love the photographers Lillian Bassman and Deborah Turbeville, and I have a few photographs by them that are among my most cherished possessions. Barbara Hepworth's sculpture is also a favorite, and visiting the Barbara Hepworth Museum and Sculpture Garden in St. Ives, Cornwall, was a magical experience. You also will find several large-scale paintings by the artist Vince Hart hanging throughout my home, and they bring me joy each and every day.
Among my favorite books: I loved reading Love in the Time of Cholera by Gabriel García Márquez, and The Hare with Amber Eyes, by the artist and master potter Edmund de Waal, which tells the story of his family history. Once a very wealthy European Jewish banking dynasty, centered in Odessa, Vienna and Paris, they lost almost everything in 1938 when the Nazis seized their property—apart from a collection of 264 Japanese netsuke miniature sculptures. A loyal maid in Vienna saved them during the war years by tucking them away inside a mattress. That collection has been passed down through five generations of de Waal's family, from 1871 to 2009, and provides a common thread for his compelling memoir.
My most recent read is You Will Be Safe Here, by Damian Barr, a Scottish author who's also a good friend. Damian knows how to tell a good story.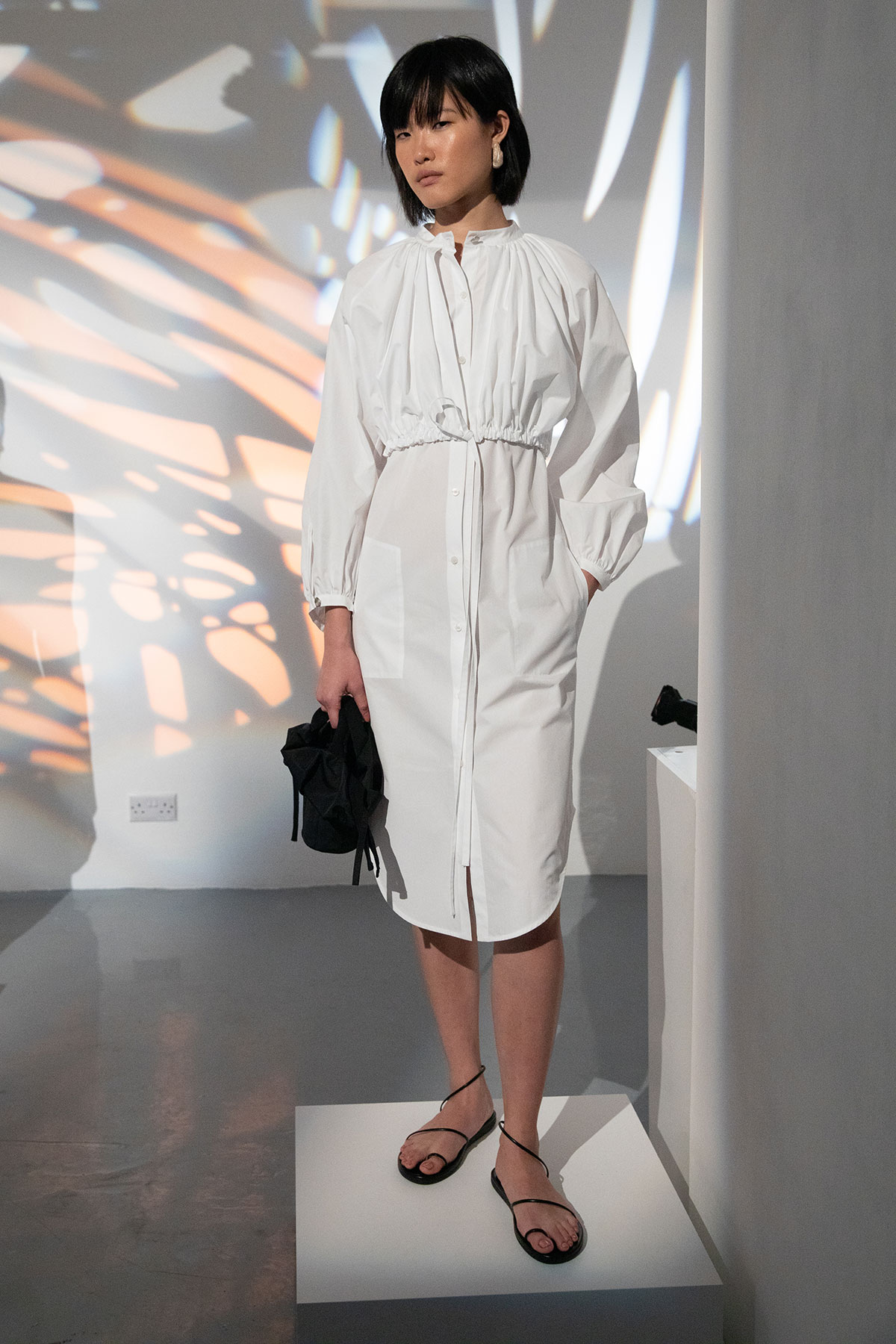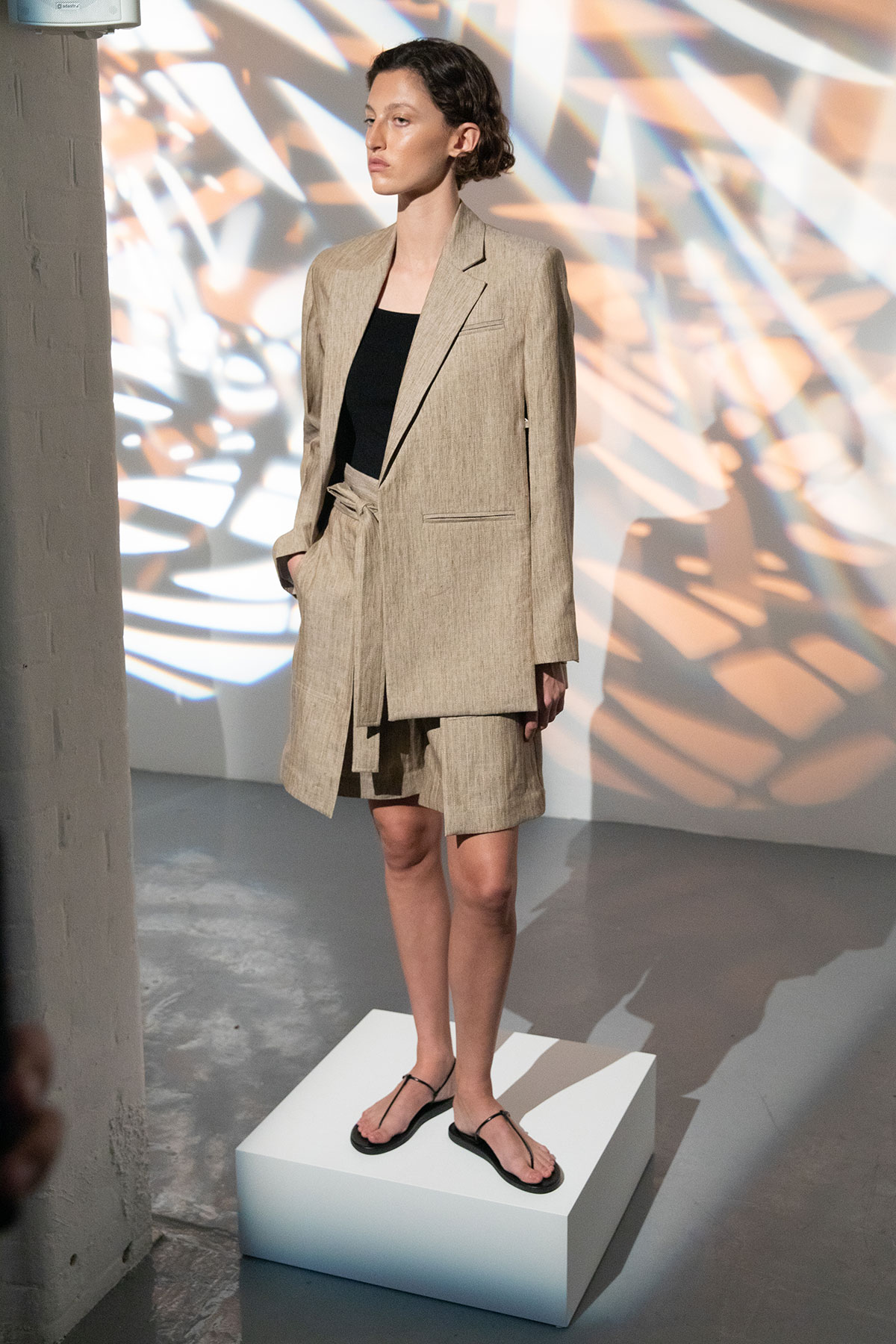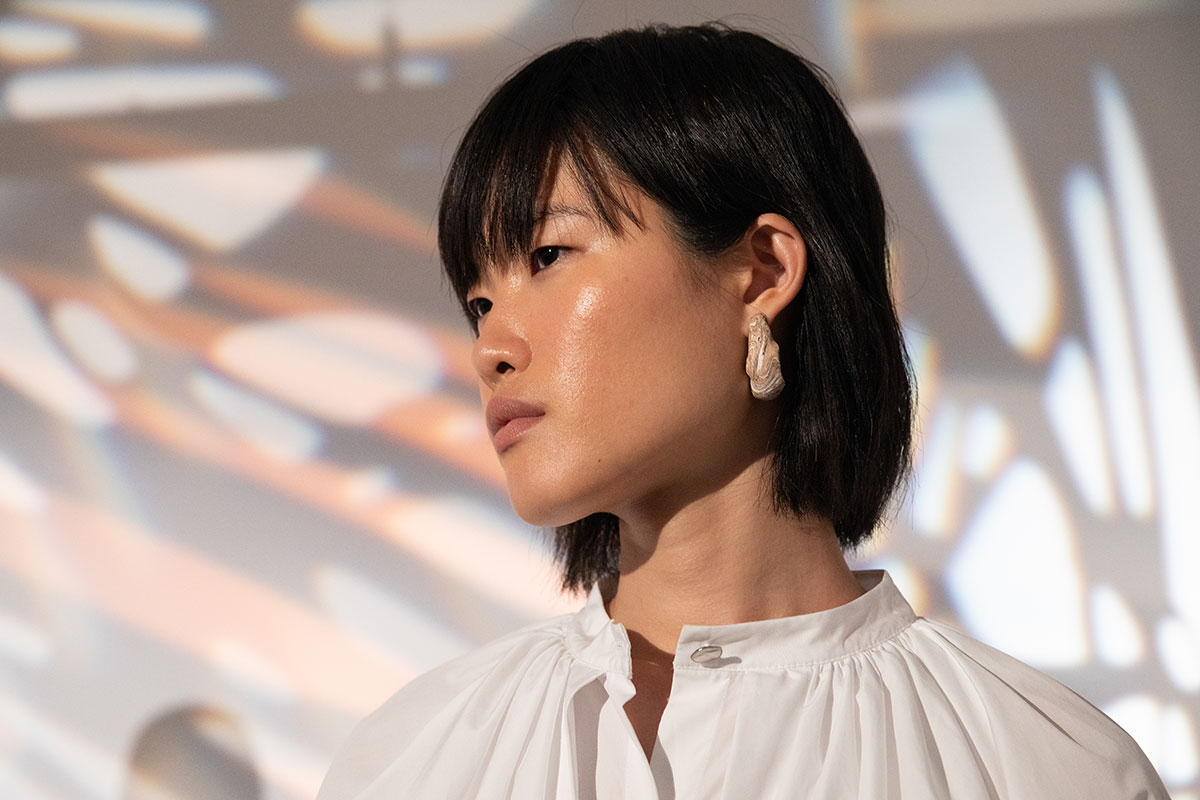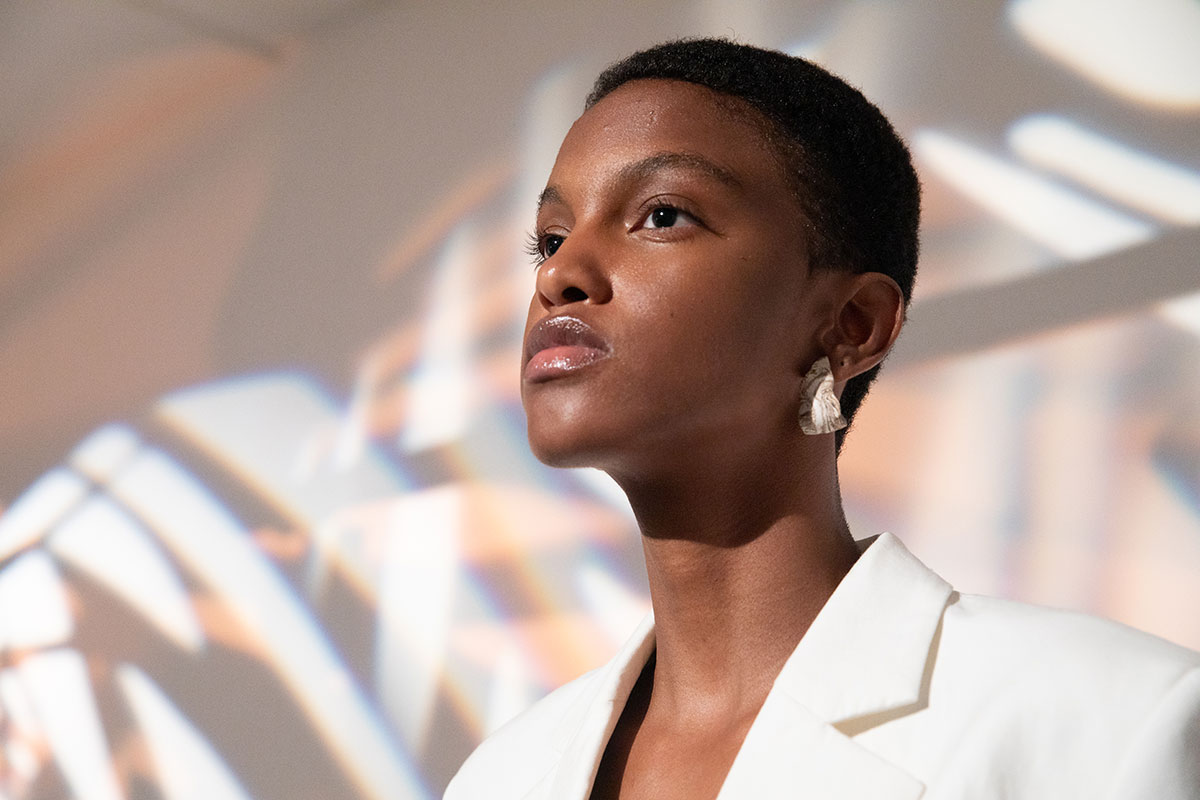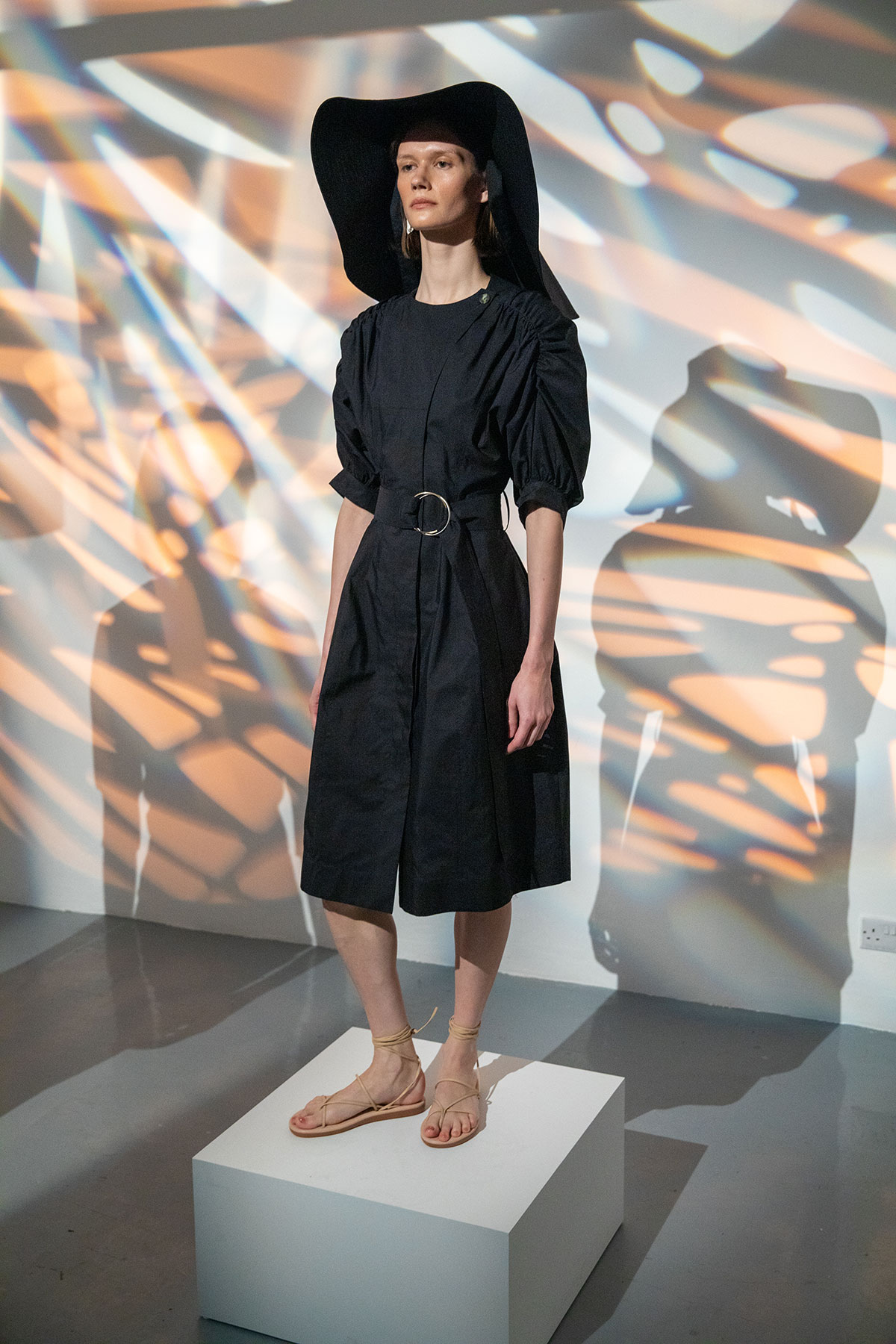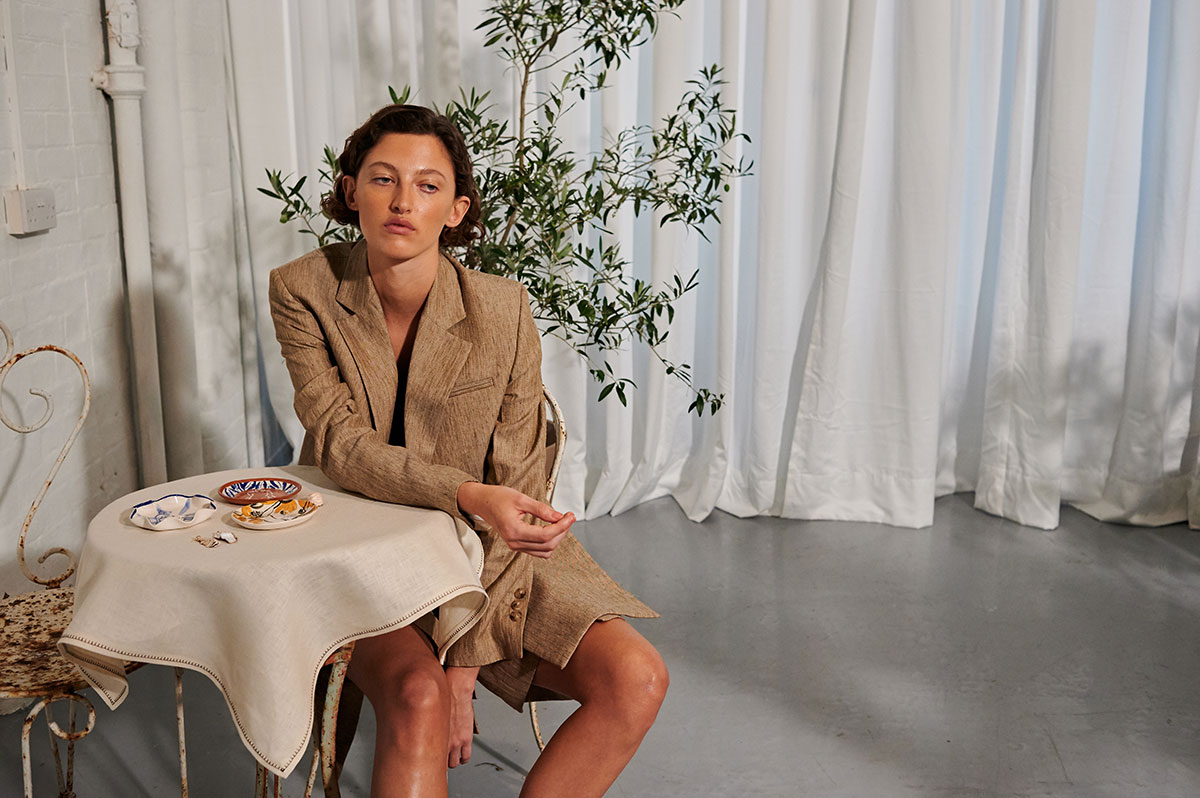 Eudon Choi Spring 2021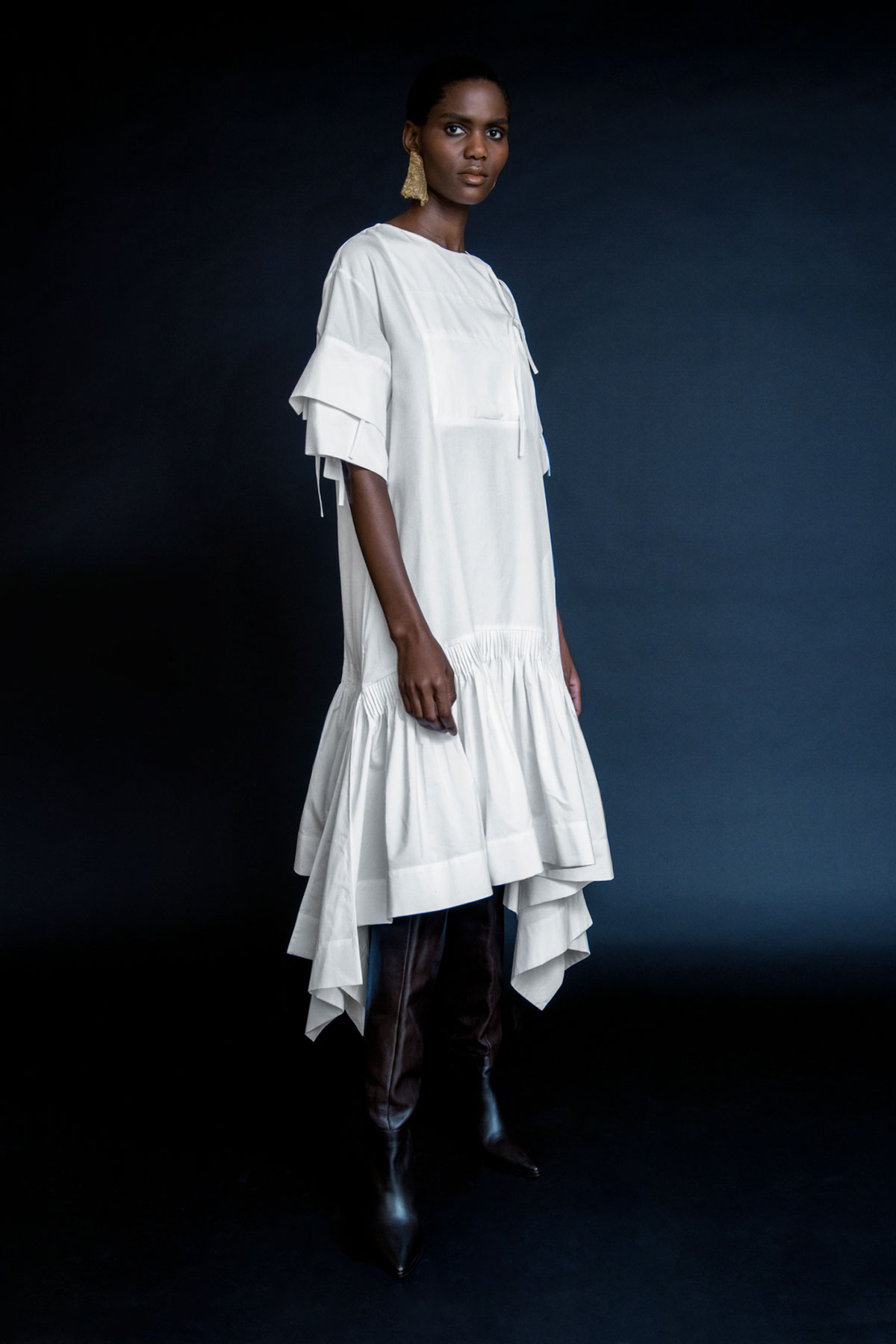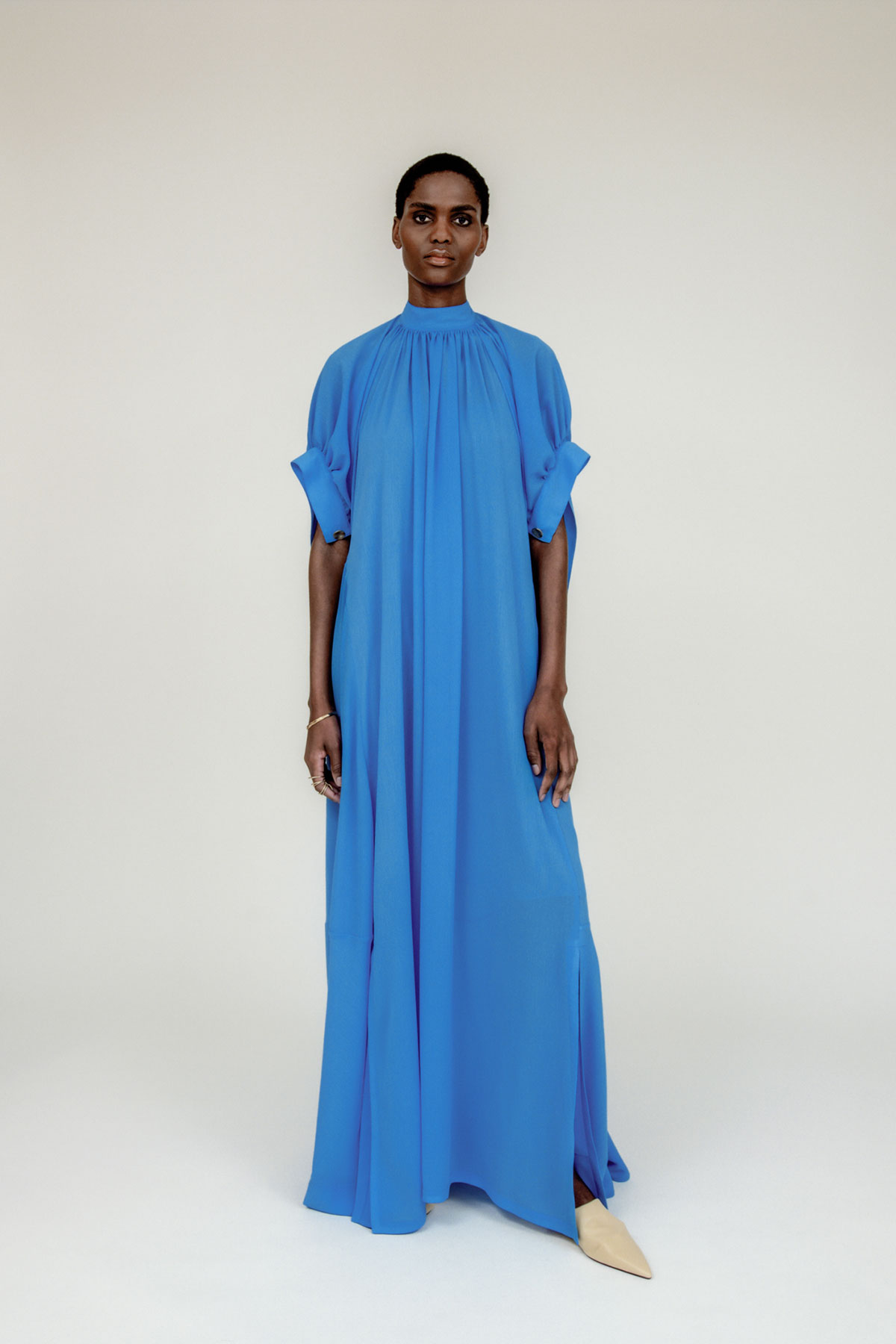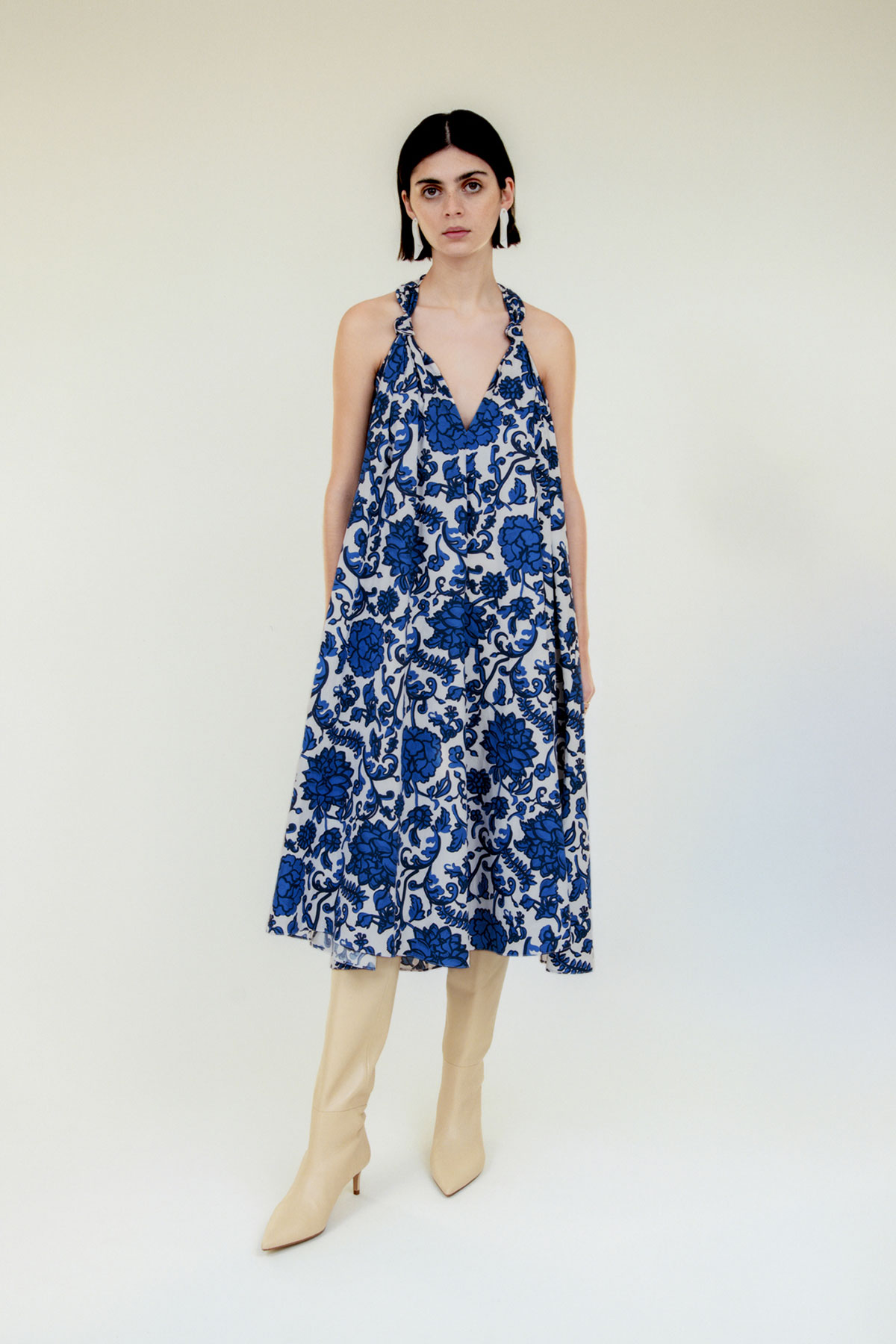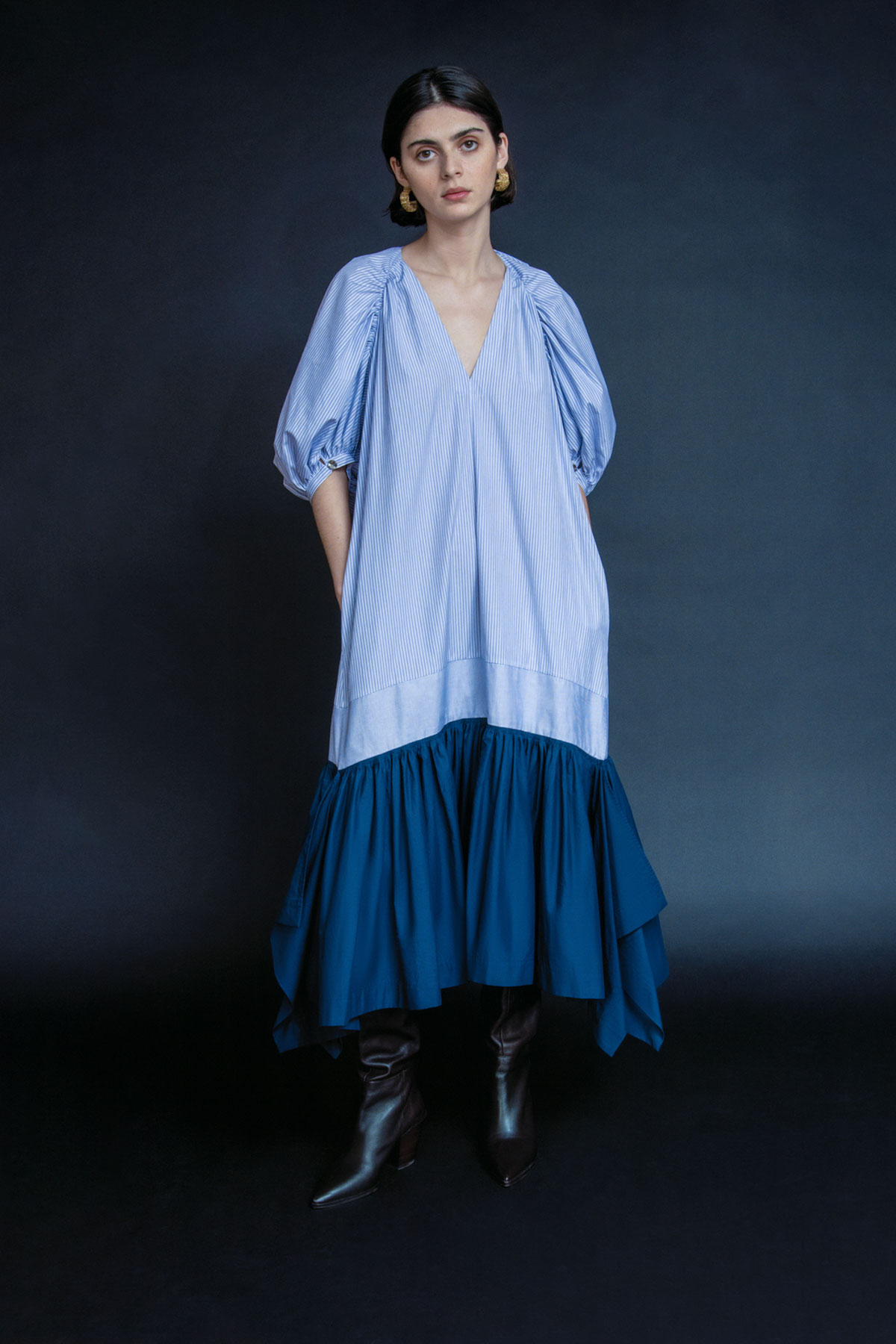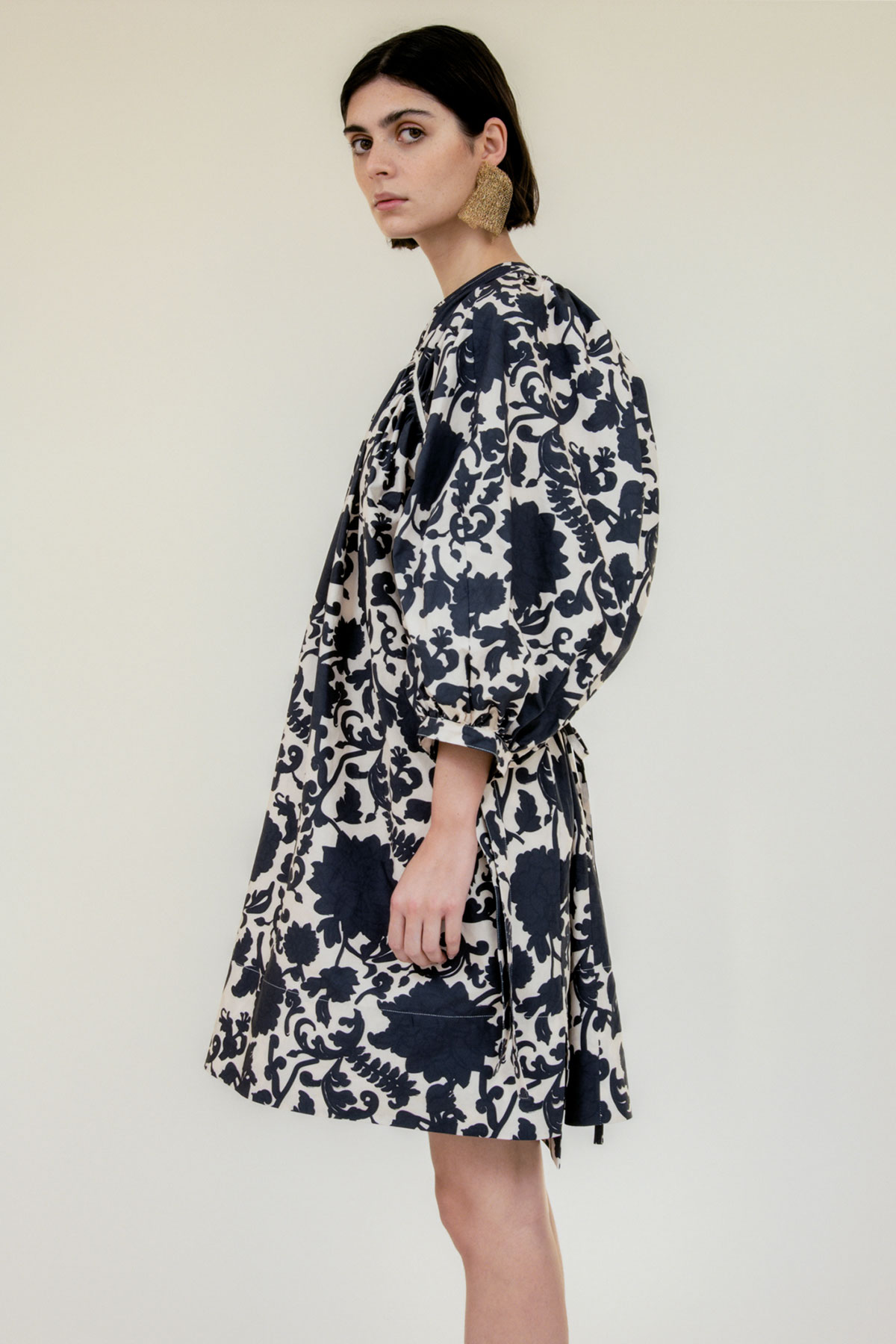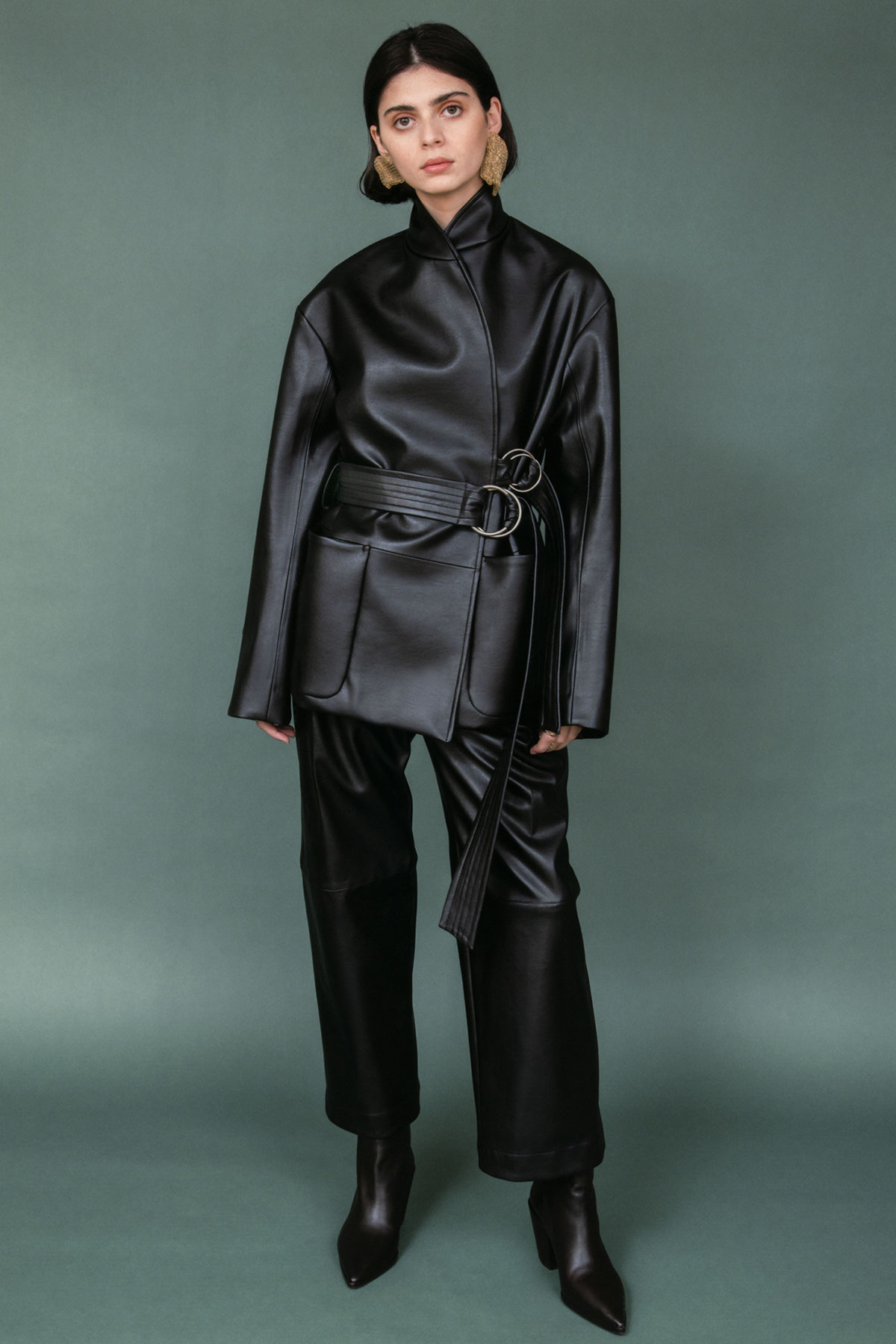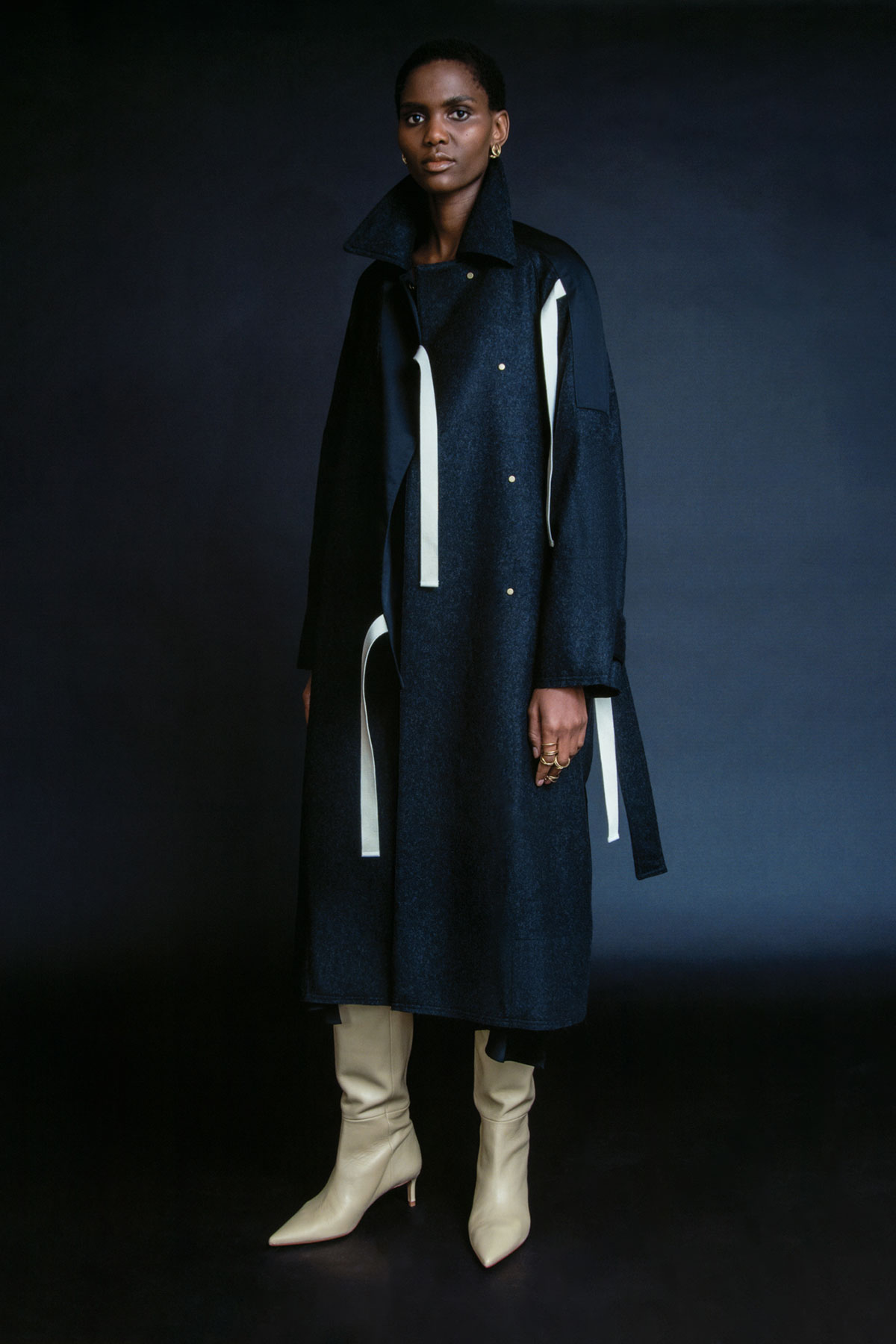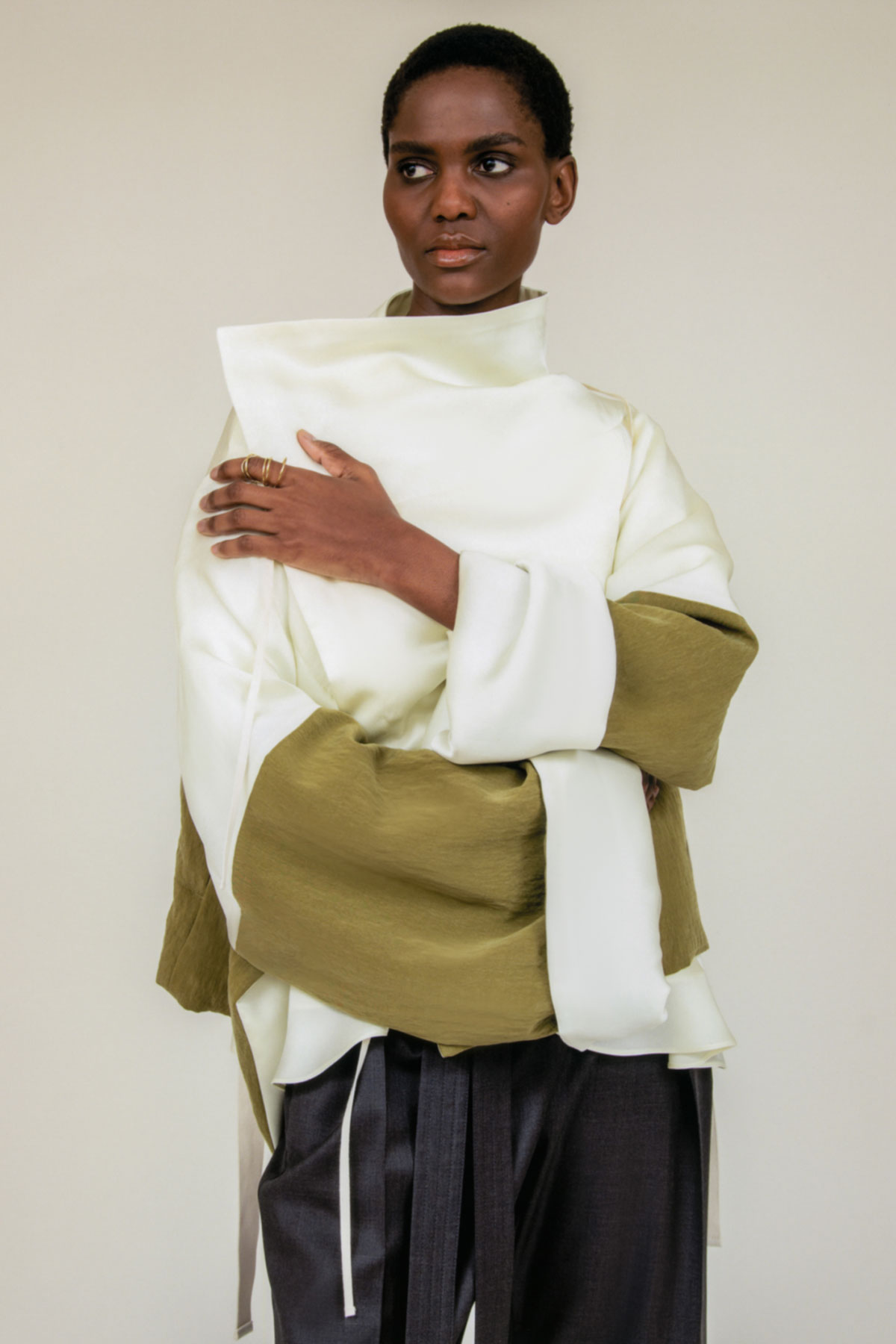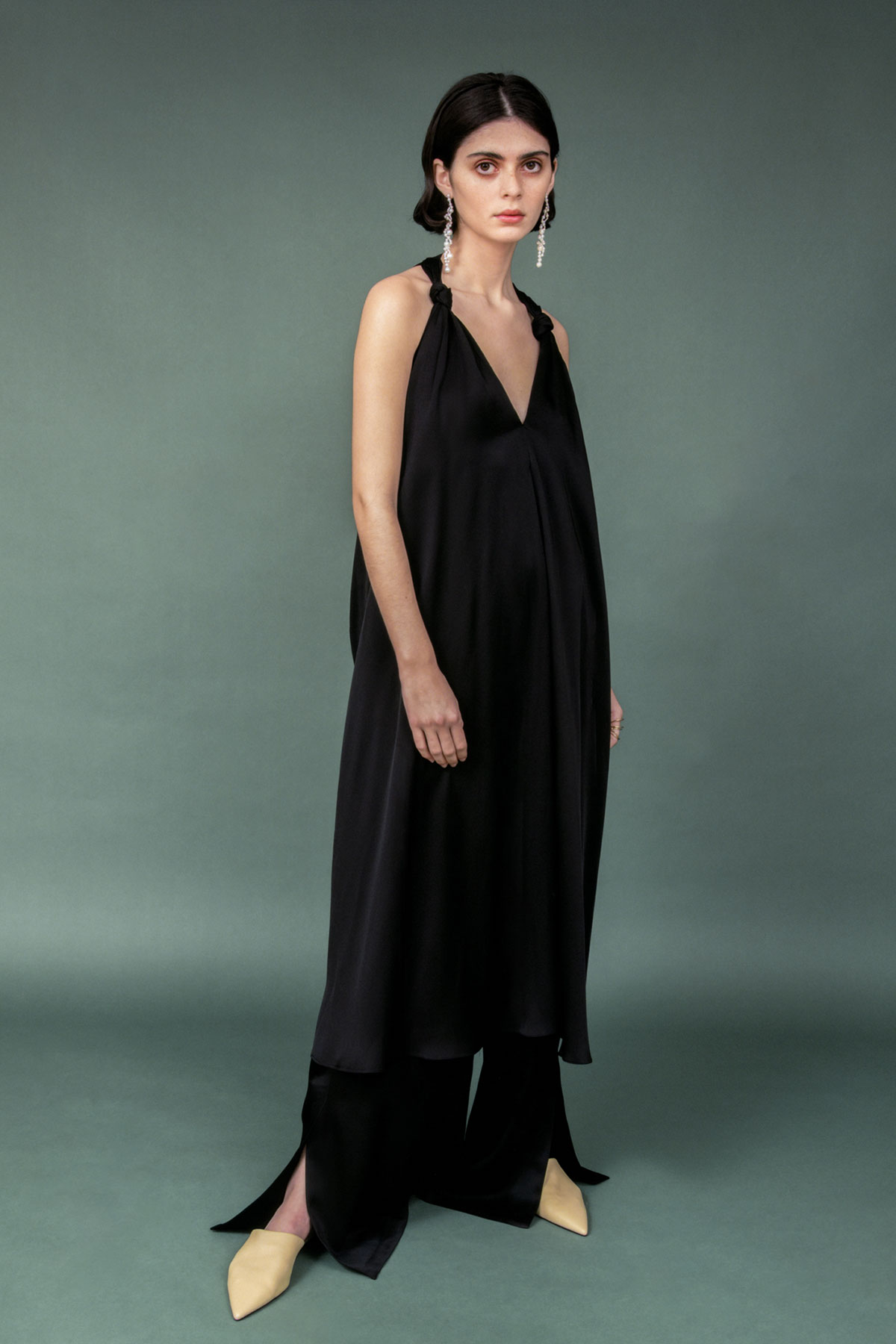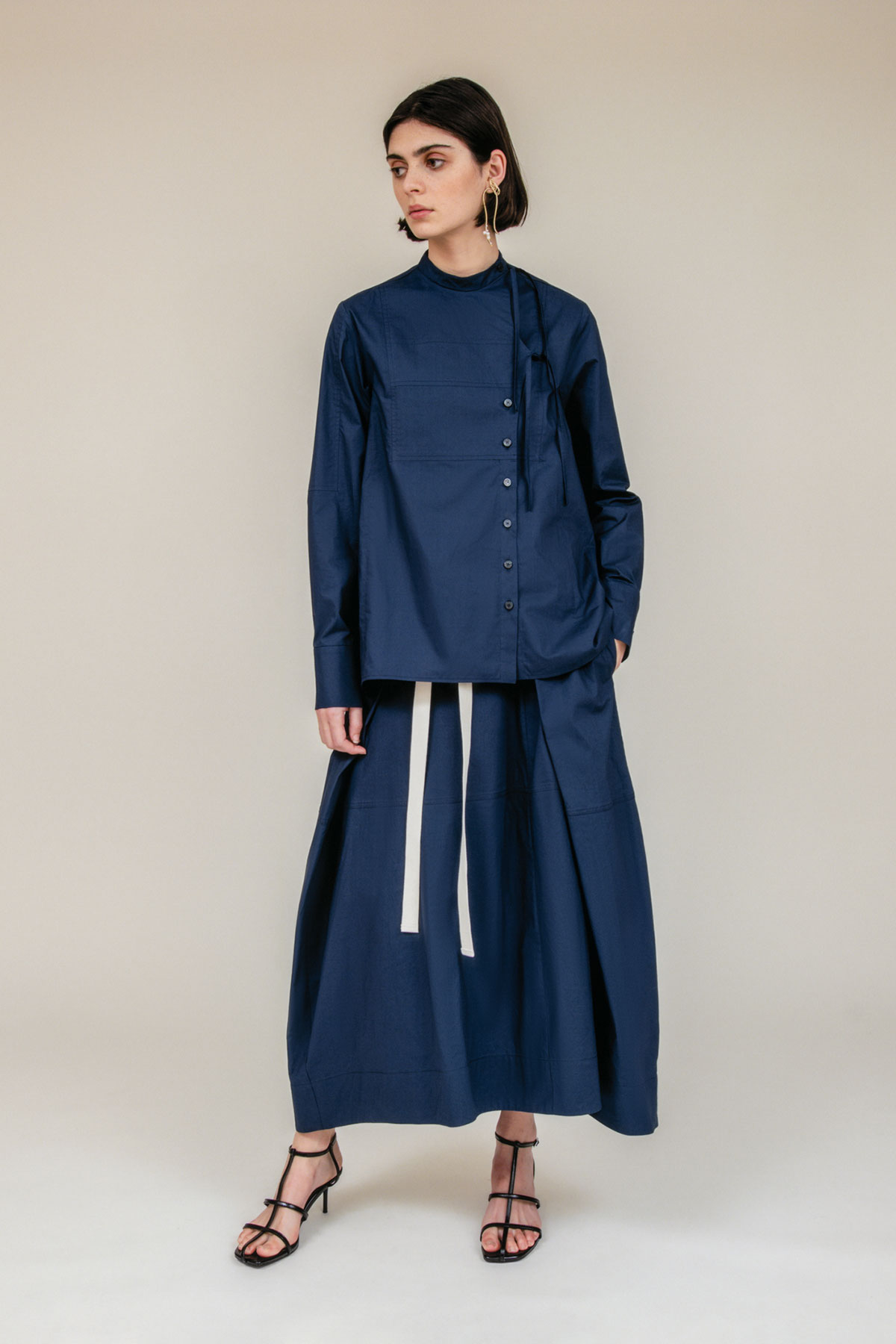 Eudon Choi Fall 2021
---
---
You May Also Like: Laura Kim of Monse and Oscar de la Renta on Fantasy, Discipline and Creativity