6 international creators were invited to collaborate on a digital project sharing their personal vision of the Gucci Diana and Gucci Bamboo 1947, including Cinthia Mulanga, Hailun Ma, Nicole Mclaughlin, Juan Francisco Bertoni, Lorenzo Vitturi and Masayoshi Matsumoto.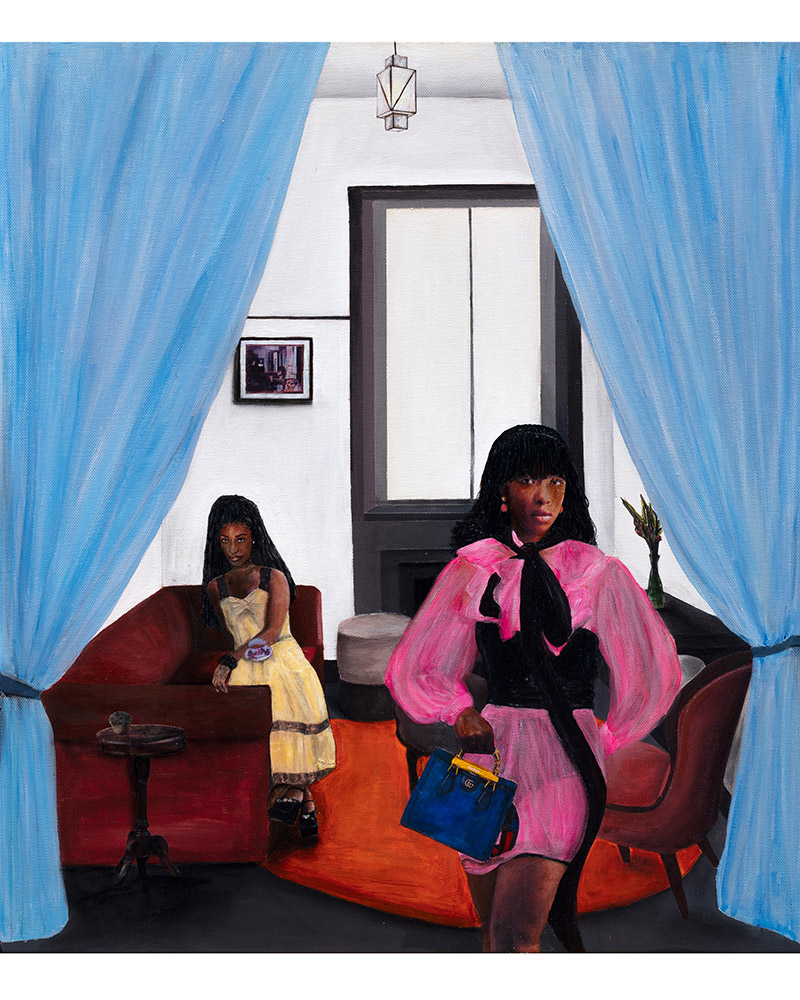 Cinthia Mulanga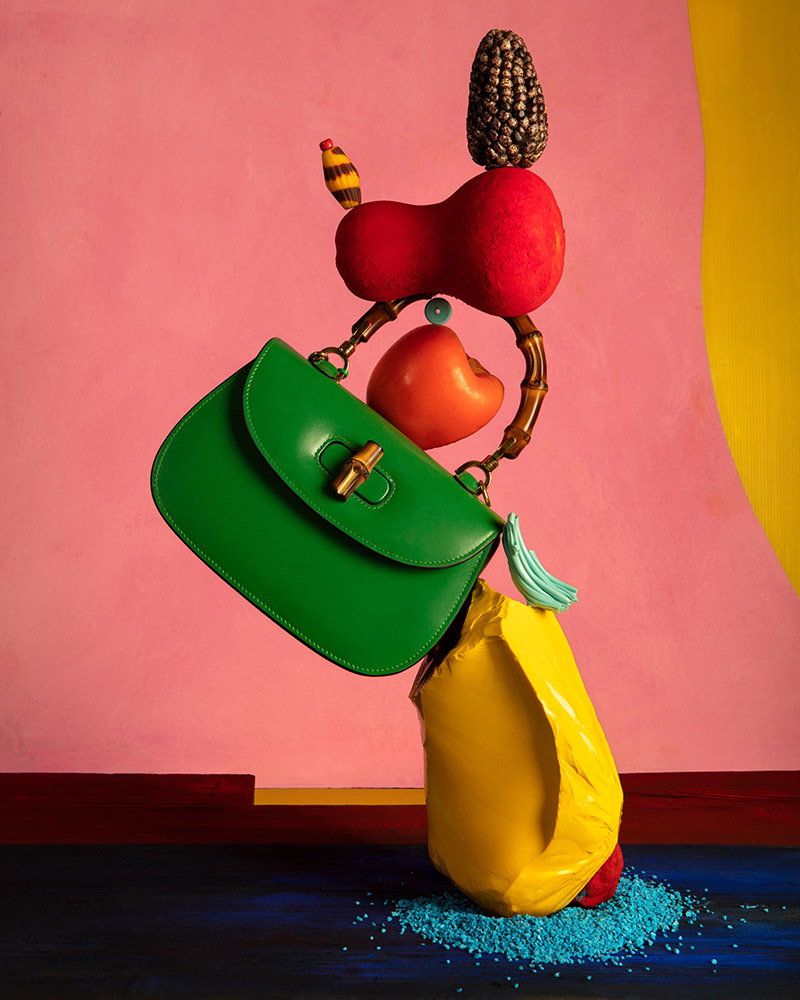 Lorenzo Vitturi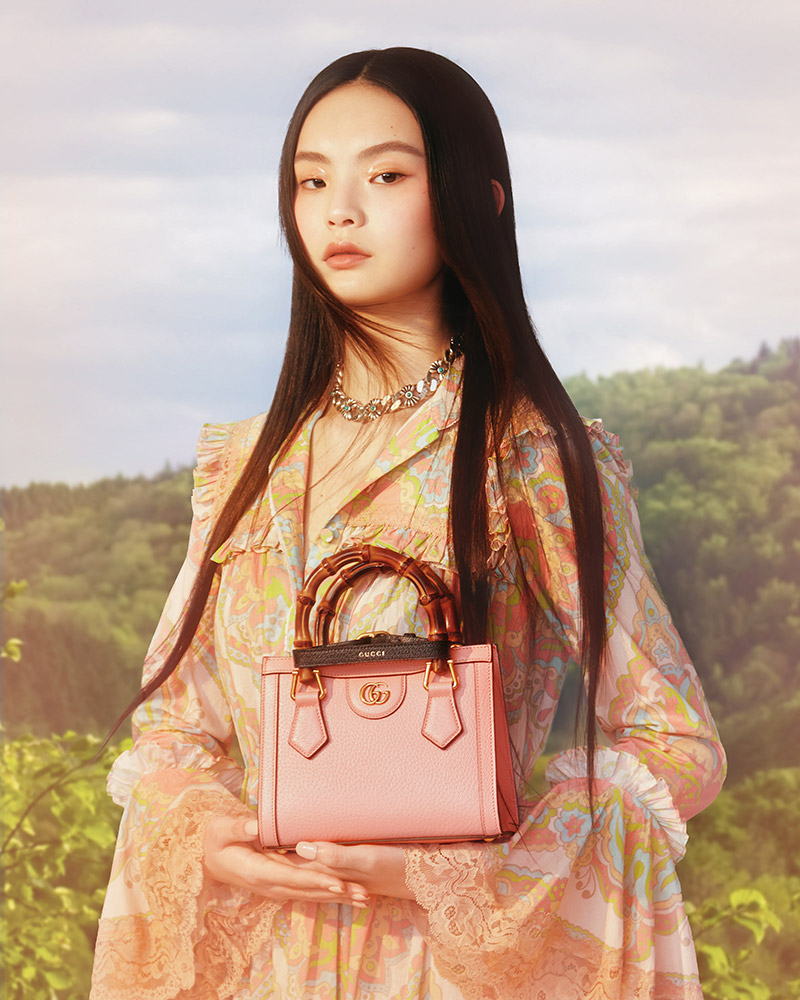 Hailun Ma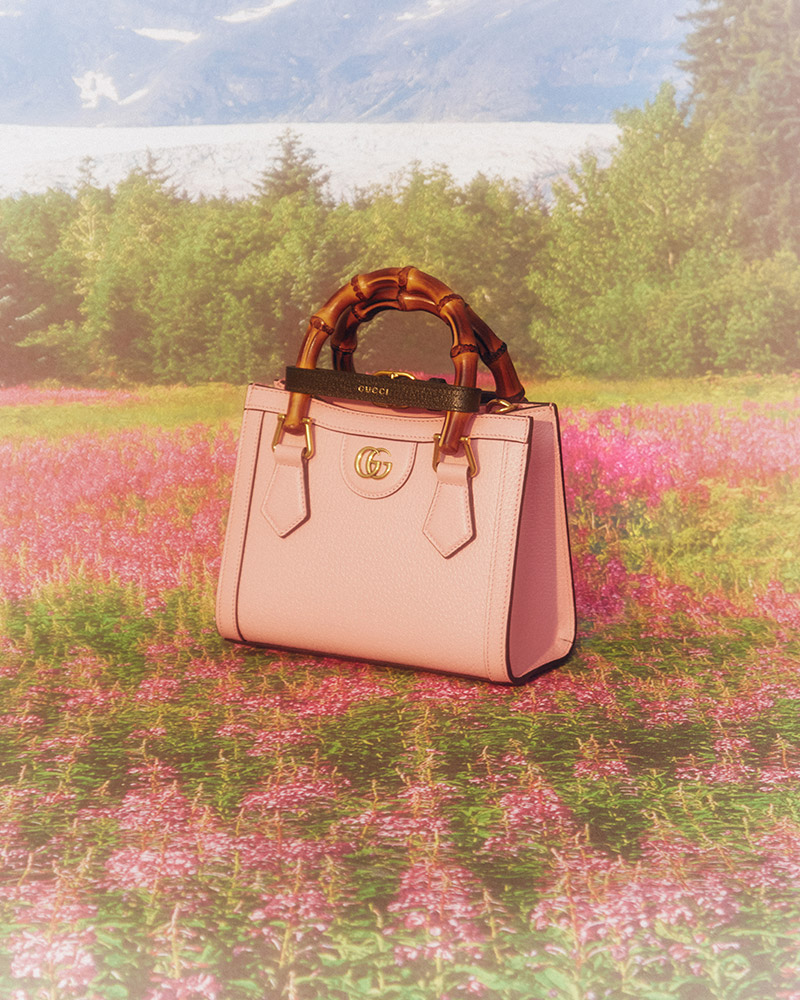 Hailun Ma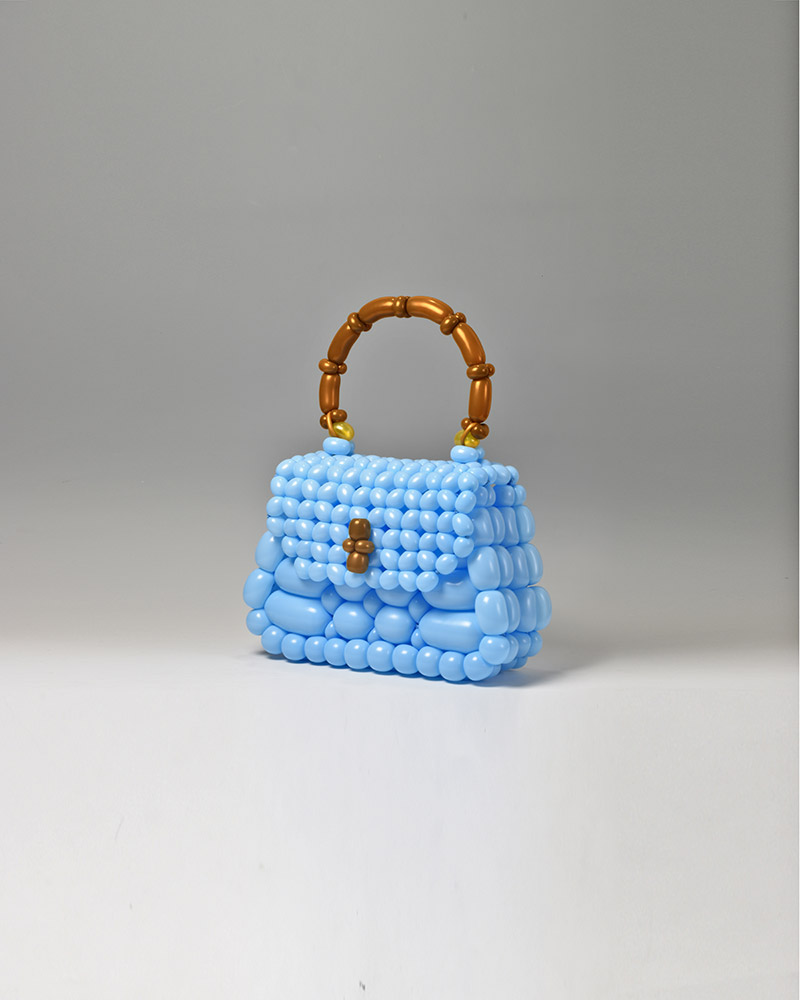 Masayoshi Matsumoto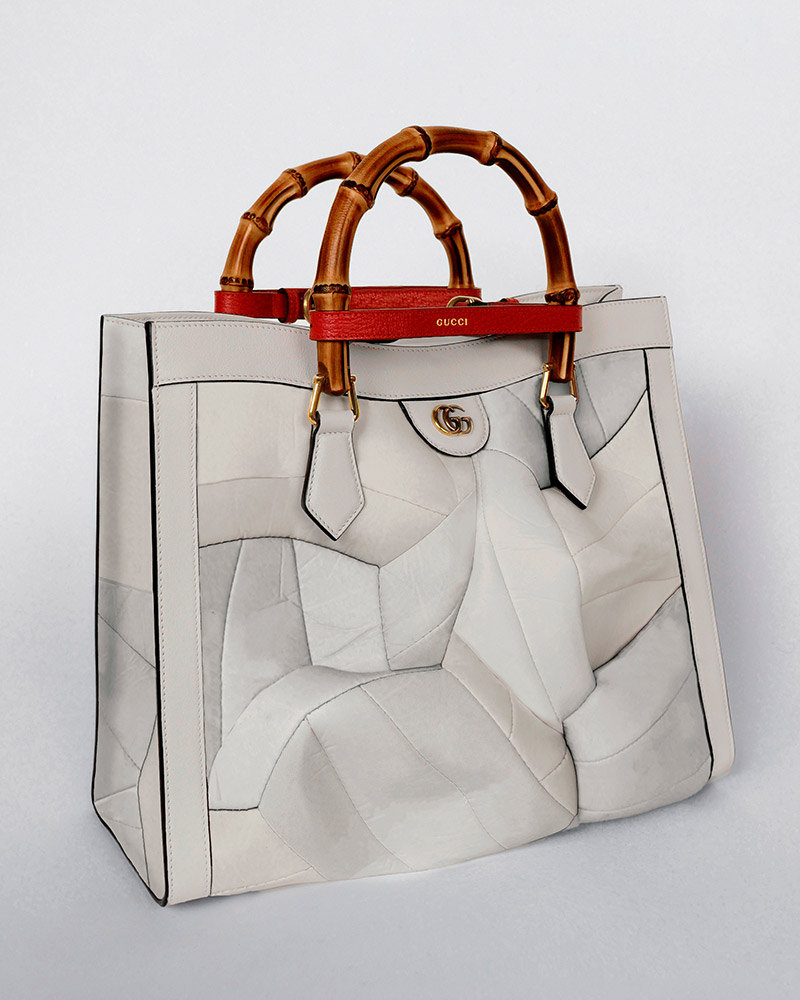 Nicole McLaughlin
Gucci Diana
A bamboo handle tote first presented by the House in 1991 is reimagined by Alessandro Michele in the Gucci Diana. The current iteration is distinguished by removable, neon leather belts—a nod to the functional bands that once came with the original bag to maintain the shape of the handles—the latest expression of the Creative Director's contemporary approach to archival elements.
Alessandro Michele explores the concept of embodiment in the line, which is designed to evoke an aesthetic, but also an attitude. At the edge of inspiration, he takes a step beyond in a contemplation on the vast and impactful influence that a person, or perhaps, a persona, has had across generations and cultures.
The Gucci Diana is reflective of a certain era—even its silhouette echoes a moment in which practicality took its rightful place in the wardrobe—but the line maintains its timeless appeal. It represents the notion of style in constant evolution, fitting perfectly into the conventions of sophistication one day and undergoing reinvention the next, speaking to the House's message of fluidity, freedom, and embracing fashion as a powerful medium of self-expression.
Gucci Bamboo 1947
Alessandro Michele takes inspiration from the historic Bamboo Bag and presents it through a contemporary lens in the new Gucci Bamboo 1947. The renowned design, now part of the signature Gucci Beloved lines, forges a connection between past, present, and future, representing a reiteration of heritage and an iteration of the Creative Director's own legacy within the House.
In 1947 – amidst Italy's post-war era in which traditional raw materials were difficult to come by – the enterprising founder, Guccio Gucci, with the help of the House's visionary Florentine artisans, decided to use the lightweight and durable bamboo for the handle of a purse, thus forging an instant emblem. In the decades to come, the Bamboo Bag became a fixture among Hollywood's leading ladies and the international jet set, consolidating the style's status as an innovative icon around the world.
The current version of bamboo top handle style is distinguished by interchangeable leather and Web straps, casting a contemporary light on the sophisticated silhouette, presented in various sizes and in a palette of vibrant colors.