Give them flawless accessory add-ons for looks both updated and understated— let our Jewelry Gift Guide for Her be your shopping assistant.
When selecting jewelry as gifts for women, the key to making a long-lasting impression is an element of timelessness. With that in mind, we've assembled an array of beautiful pieces versatile enough to pair with almost any style of dress. Taking into consideration daily wearability, this gift guide showcases jewelry that evokes elegant ease and works with every wardrobe. No matter her fashion preferences, you'll find something that fits her individual look. Surprise her the right way with a must-have piece she doesn't already have in her jewelry box.
This season, you'll notice a jewelry trend of brass and rose gold metals in geometric shapes and patterns. Our pick of the litter: a striking pair of white leather Proenza Schouler hoop earrings with gold-tone metal trim that ooze mod-ish cool; some iconic Prada triangle logo earrings in 925 sterling silver with neon yellow enamel that embody uptown modern punk; a bold pair of chunky brass and aluminum mismatched clipped chain-link design earrings by Stella McCartney; a large, offbeat wrap-around brass cat ring inspired by an andiron belonging to Jeanne Lanvin designed by the French designer Armand-Albert Rateau; an adorable sparkling crystal interlocking G hair clip that pays homage to the Gucci brand's heritage and can be worn with skirts or jeans; a sophisticated brass pendant necklace by Maison Margiela that emulates a red wax letter seal; a gold-plated sculpted Burberry statement necklace with circular cut-out detail crafted to elevate clean modern outfits; a delicate 18K rose gold signature polo- design stirrup necklace by Ralph Lauren would add graceful adornment to classic knits; a simple, but charming V motif necklace with rose gold hardware by Louis Vuitton with adjustable chain; and a handcrafted gold-dipped eco brass cuff bracelet by Jil Sander with a wonderfully trippy waved metal design.
Best Jewelry Gifts for Her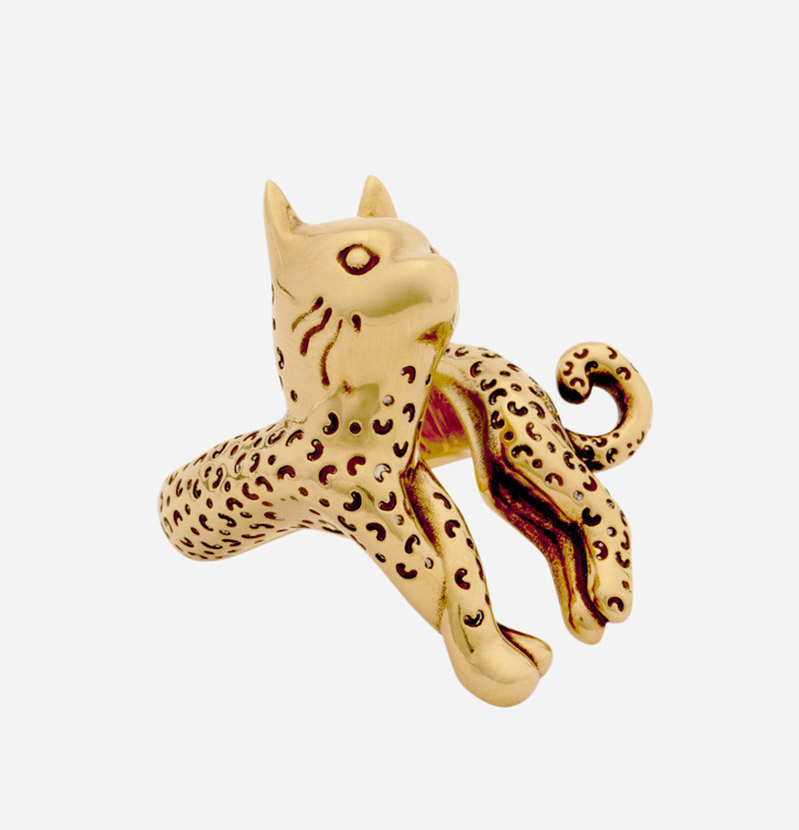 Lanvin Brass Cat Ring
---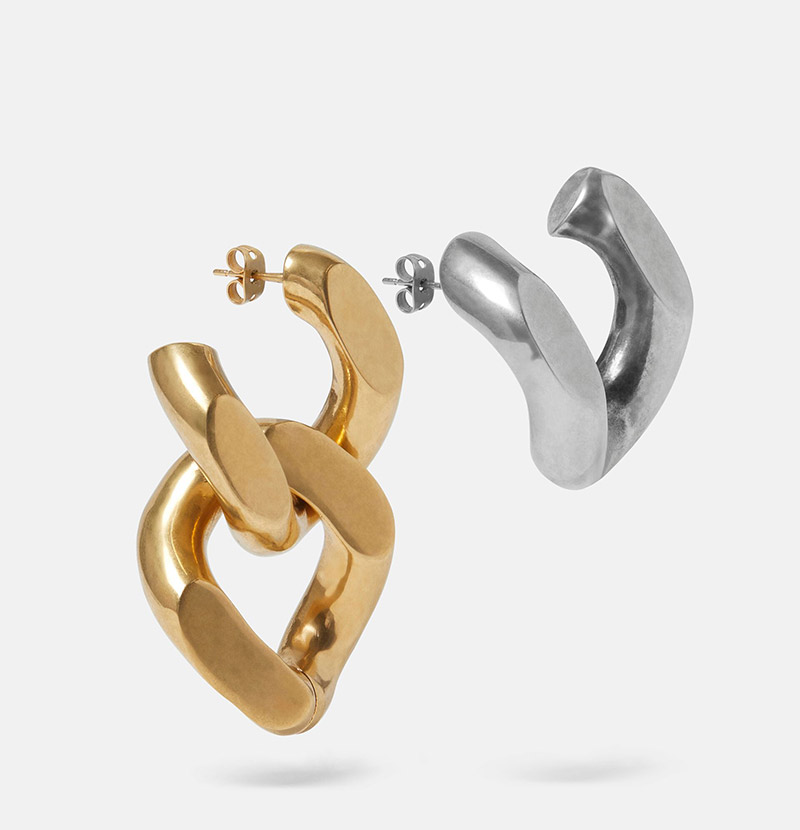 Stella McCartney Brass & Aluminum Earrings
---
Jil Sander Bracelet
---
Burberry Gold-Plated Cut-Out Detail Necklace
---
Louis Vuitton Essential V Necklace
---
Gucci Crystal Interlocking G hair clip
---
Proenza Schouler Leather Hoop Earrings
---
Maison Margiela Seal necklace
---
Ralph Lauren Rose Gold Necklace
---
Prada Symbole Earrings
---
YOU MAY ALSO LIKE: GIFT GUIDE 2021