The Gucci Aria campaign captures the revolutionary and joyful impetus of eros as the creative force behind contemporary imagery. Photographers Mert Alas and Marcus Piggott were selected to shoot the images, with creative direction by Alessandro Michele.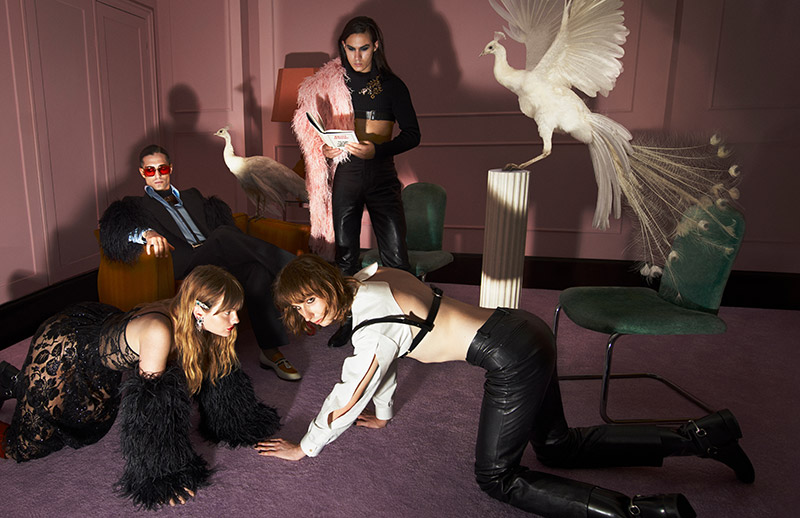 Gucci Aria Campaign
You May Also Like: Fashion Models
In addition to creating a secretive and seductive atmosphere, the idea of shooting in the rooms of a hotel speaks to the place where it all began – The Savoy. The London lodging in the form of a fictitious club served as the backdrop to the Gucci Aria digital fashion show, which launched the House's centenary celebrations in April. It is at The Savoy that Guccio Gucci worked as a liftboy in his youth and where he drew early inspiration from the sophisticated and cosmopolitan guests he observed there. Additionally, the location is a nod to the music video for Madonna's 'I Want You' – soundtrack to the Gucci Aria campaign – also set in a hotel.
Besides the cast, personally chosen by Alessandro Michele, the Creative Director also invited a selection of special guests to take part in the campaign: Måneskin, the multi-platinum selling Italian band atop global charts with more than 3.2 billion total streams on all the digital platforms, and the prolific American model Kristen McMenamy, known for redefining the conventions of beauty throughout her career.
Underlining an aesthetic that connects mind and body, models read works or essays on desire, such as Simulacra and Simulation by Jean Baudrillard, The Work of Art in the Age of its Technical Reproducibility by Walter Benjamin, Bodies that Matter by Judith Butler, Three Contributions to the Theory of Sex by Sigmund Freud and Sexistence by Jean-Luc Nancy.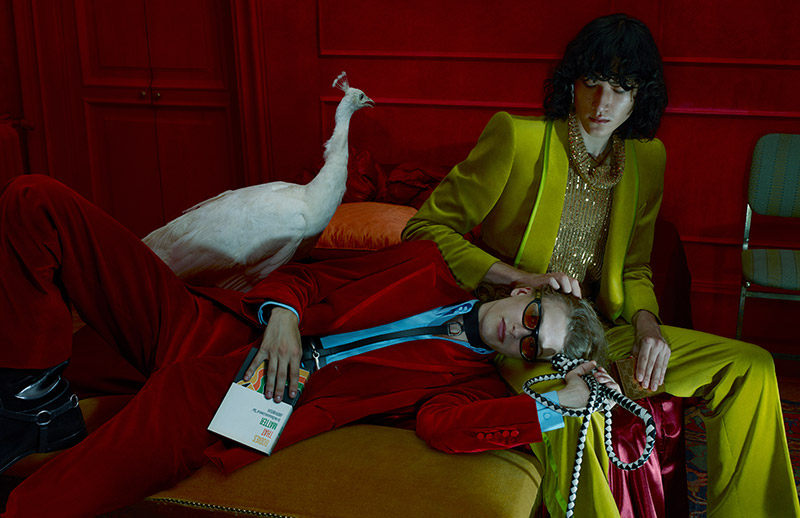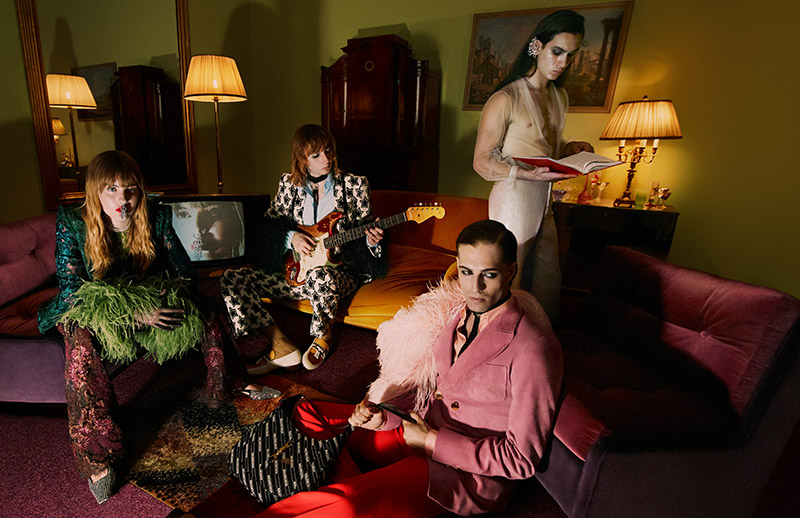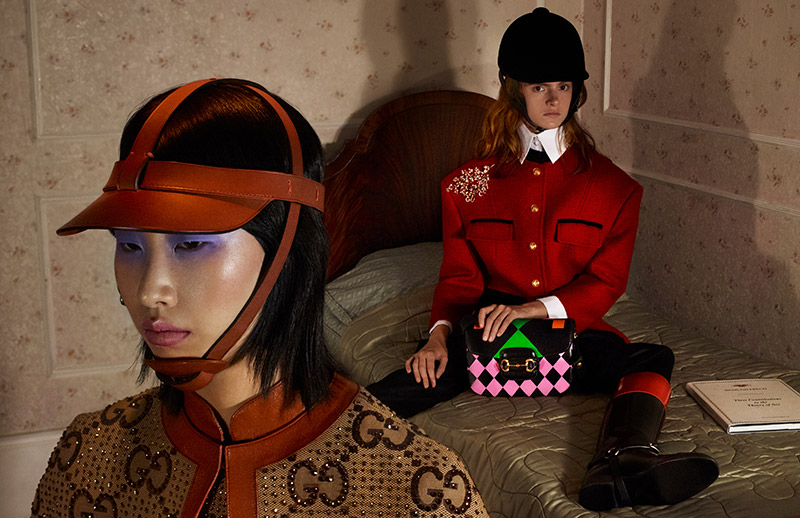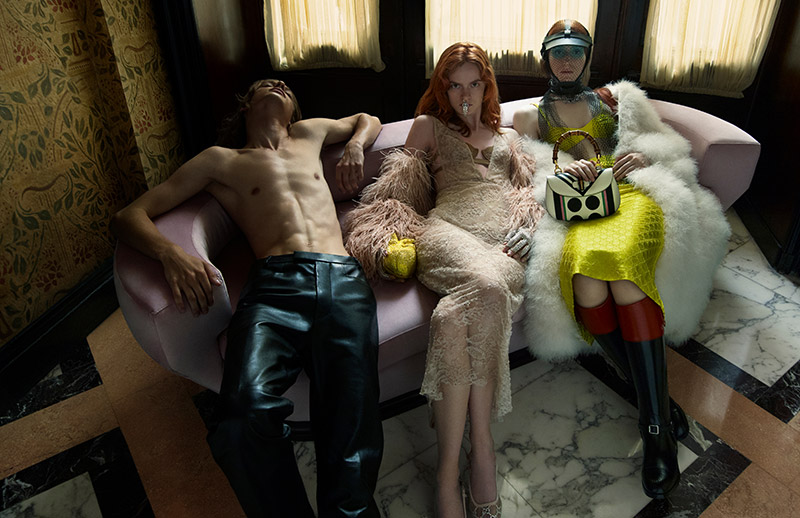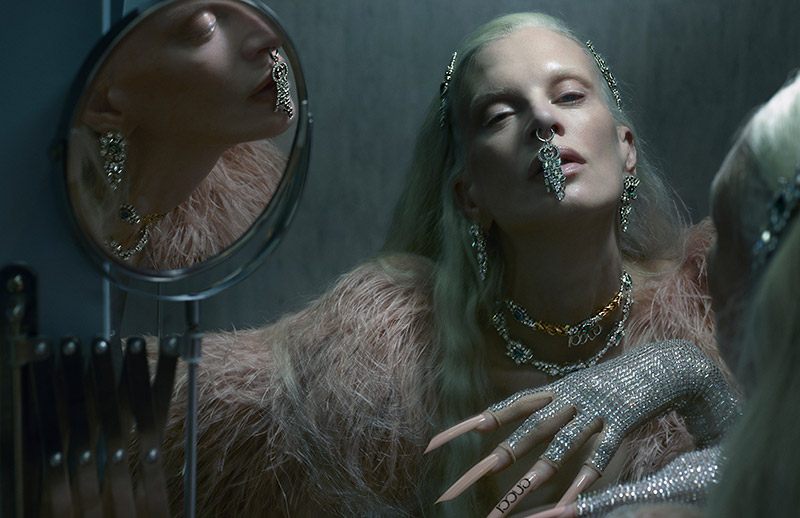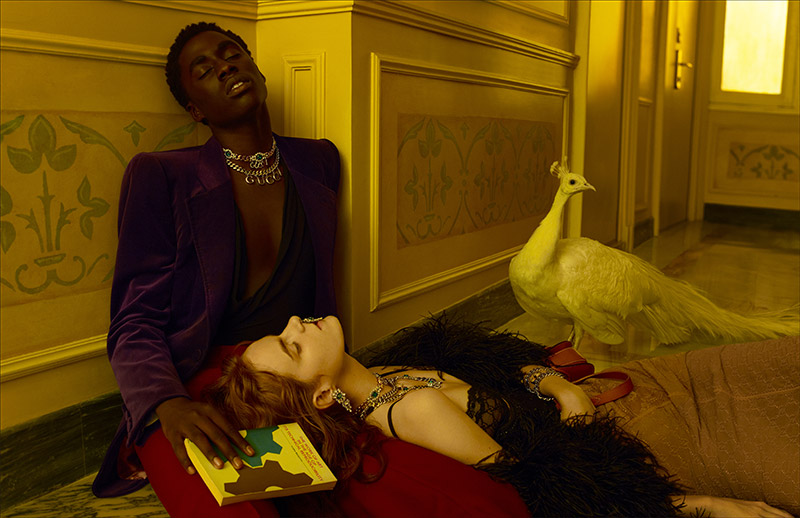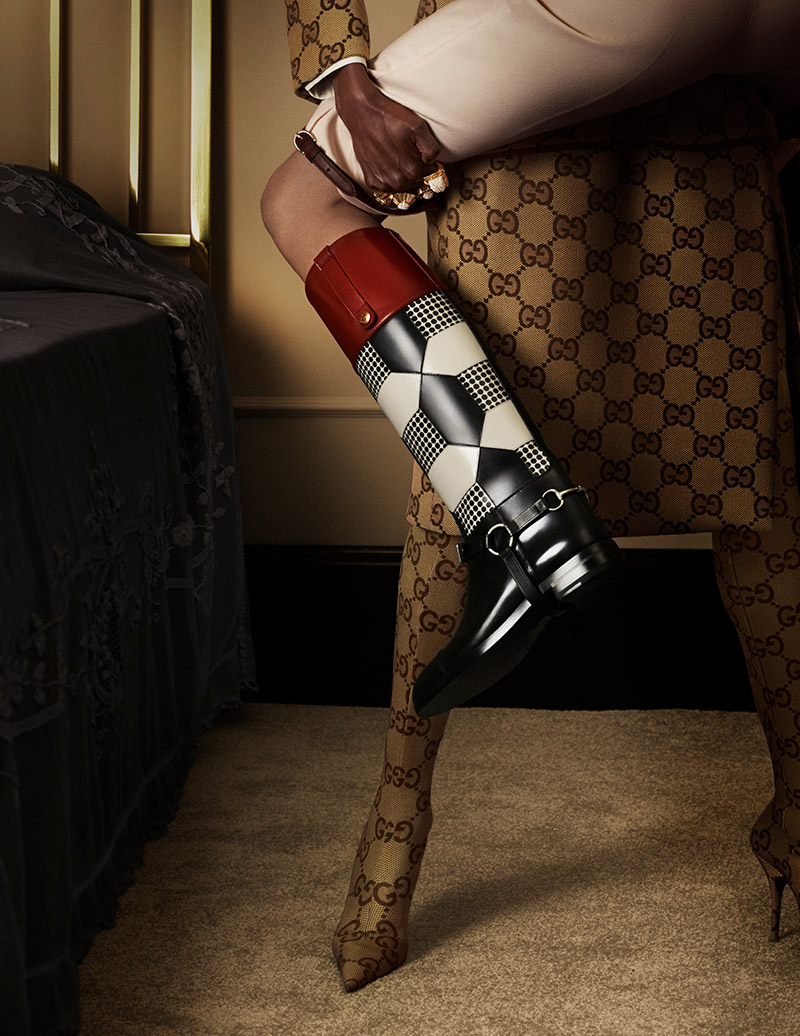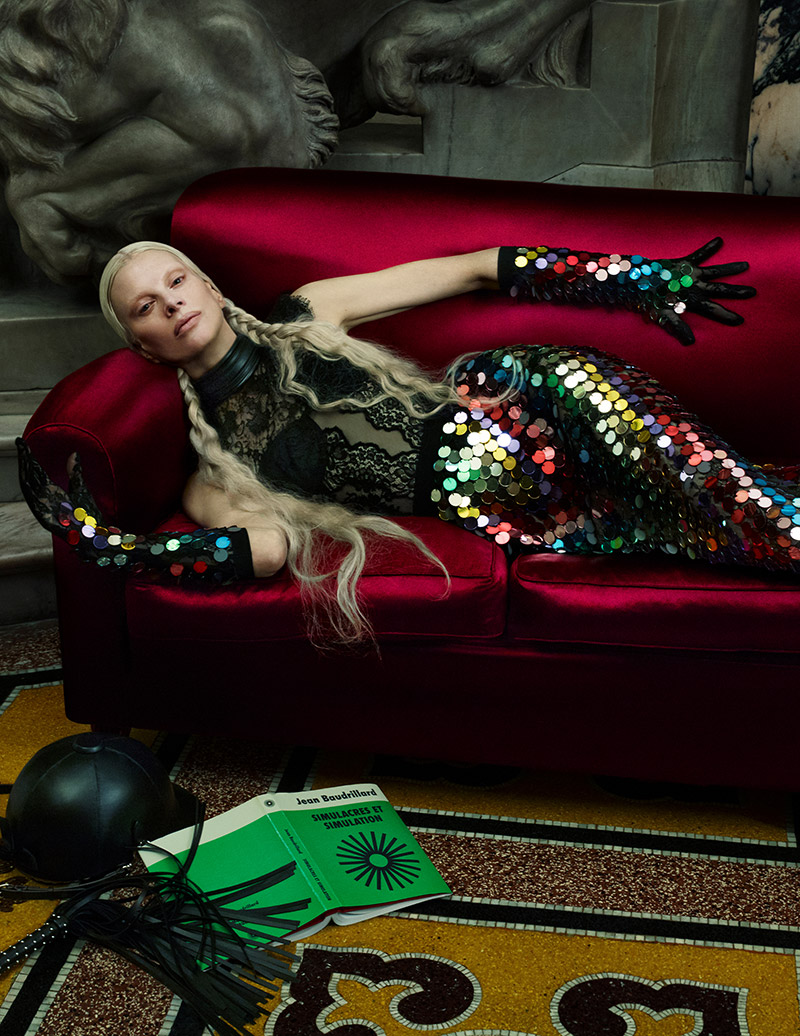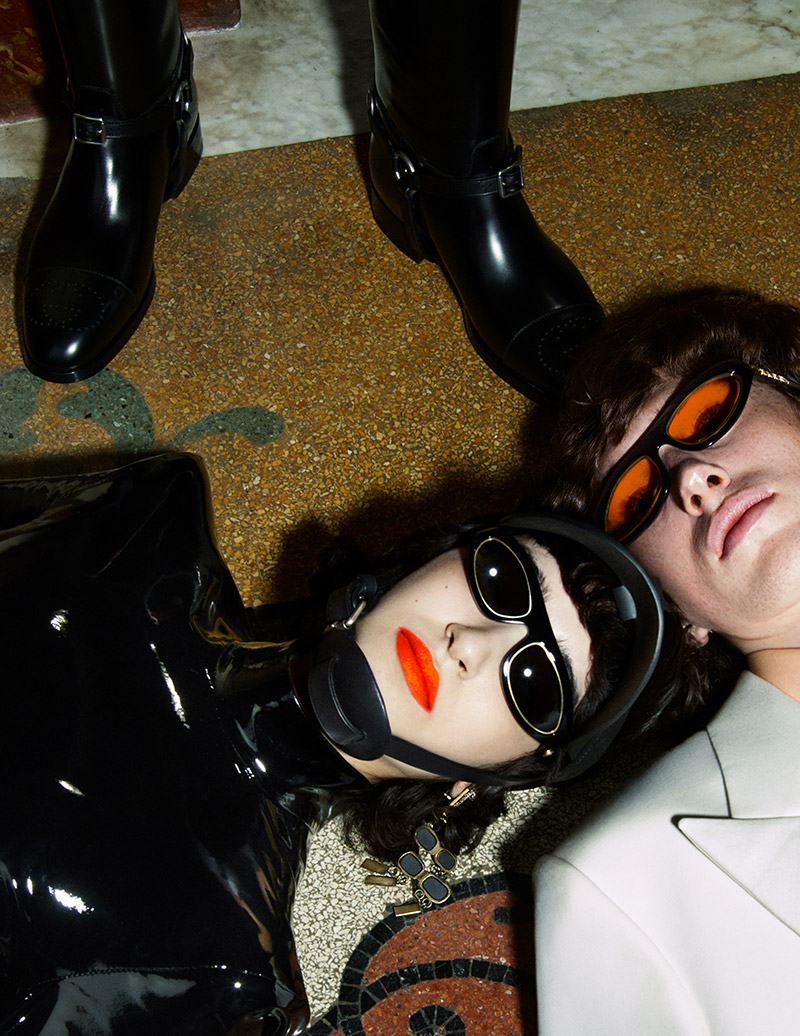 You May Also Like: Fashion Campaigns