Playful yet refined, Gucci's new decorative motif comprising a pineapple and roses is the defining element for a diverse and colorful collection of men's ready-to-wear and accessories that hints at a new season. The distinctive theme is inspired by coats of arms associated with noble families and a signature element of historical flags.
Mixing collegiate and streetwear aesthetics in a palette of pastels complemented by deeper blues and greens, the Gucci Pineapple collection presents a light-hearted mood. Ready-to-wear pieces ranging from formalwear to fleece tracksuits are enriched by a patch recalling the number 22,705, the songs that include a reference to Gucci within the lyrics. Sneakers and leather accessories complement the selection, proposing the pineapple motif in a bright yellow print that stands out against the GG supreme canvas base.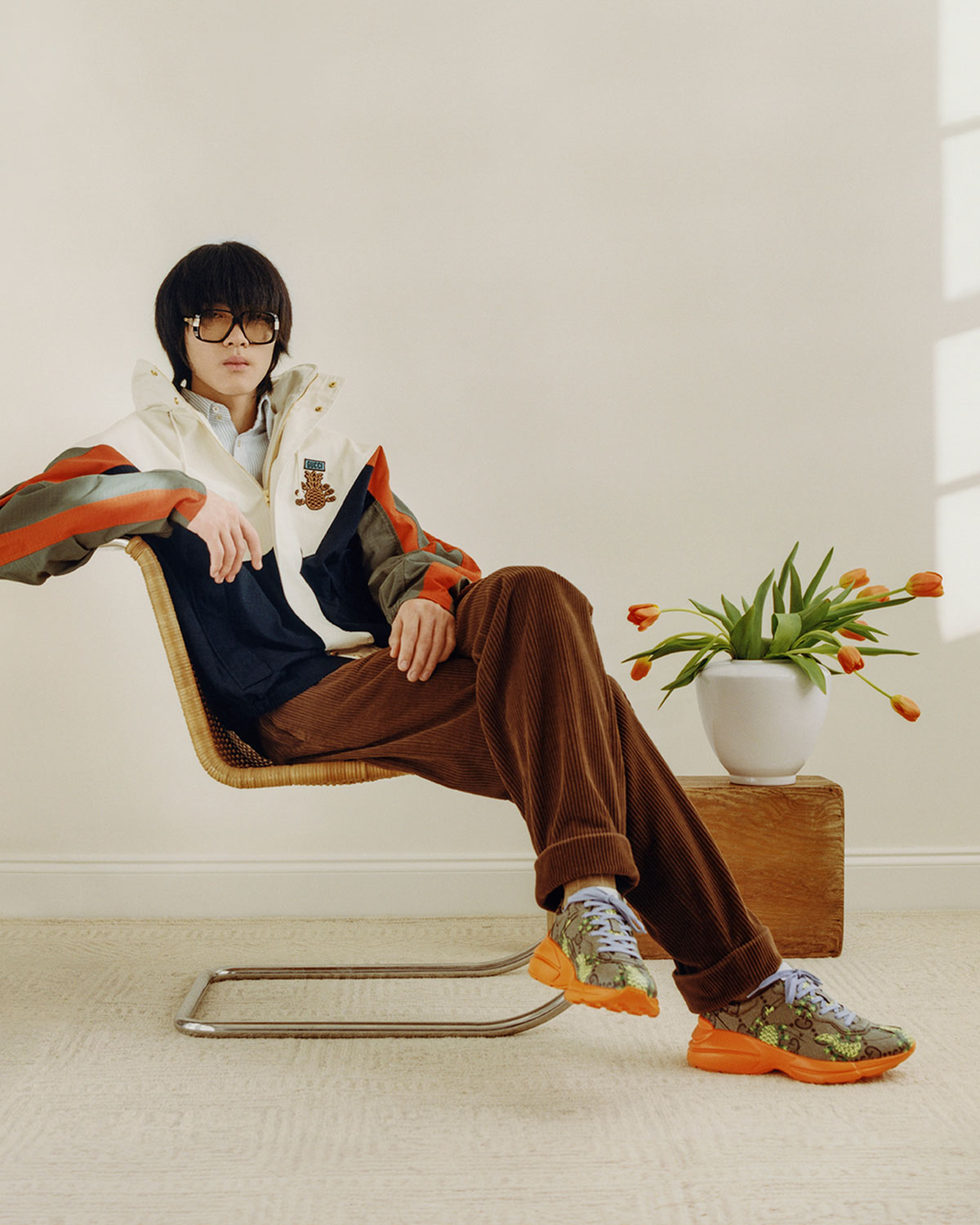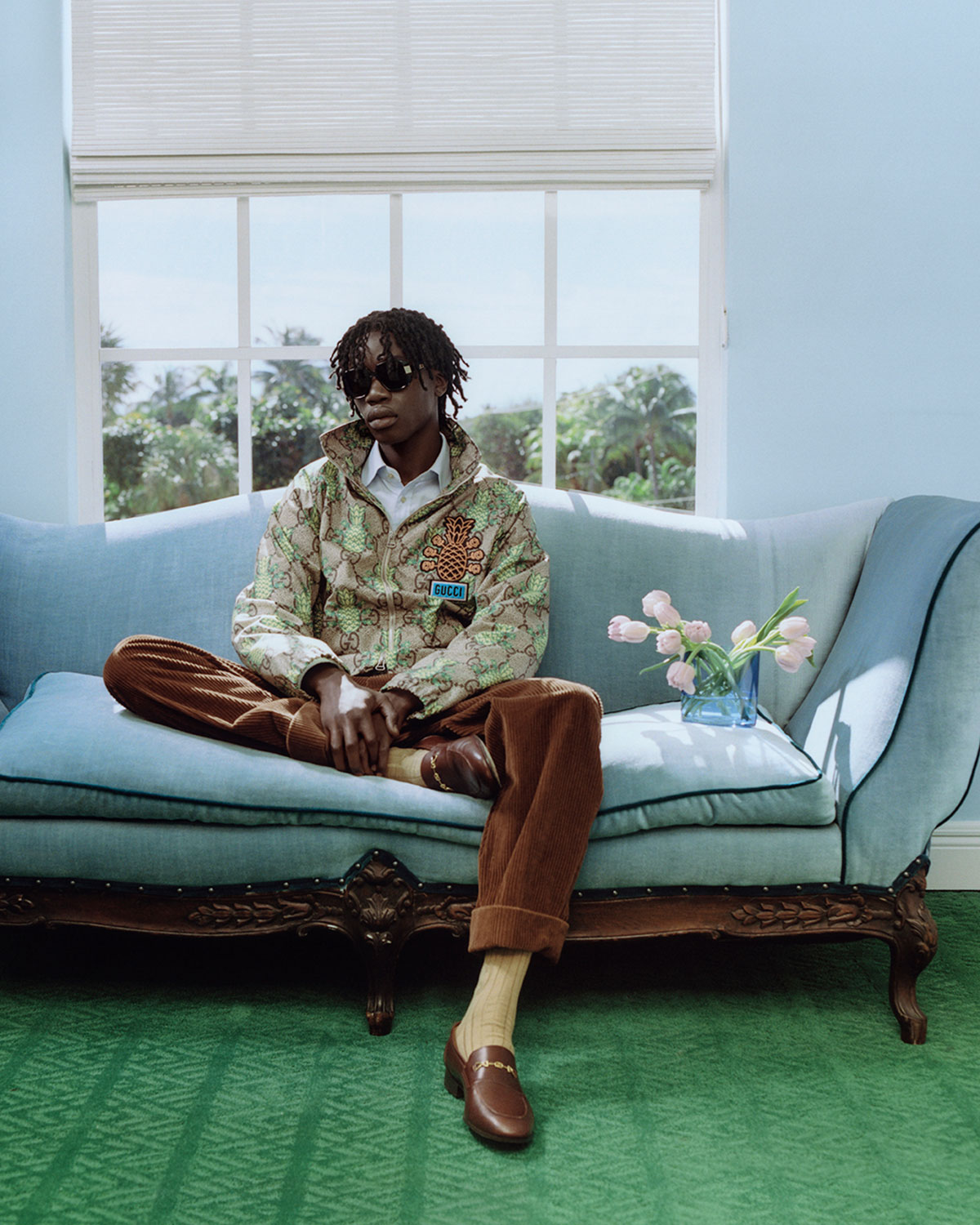 The Gucci Pineapple collection lives through a vibrant and light-hearted campaign captured in the jet-setting beau monde's beloved winter escape—The Colony Hotel in Palm Beach. A laid-back, highbrow mood pervades as a cast of characters unwinds and tunes into the relaxed and vividly colored setting. Against the bold retro designs of the beachside getaway, images and videos take on a vintage quality that echoes the capsule's timeless playfulness.
The collection will be showcased in Gucci stores worldwide through dedicated window displays and Pop-Ups opening February 9th in the United States. The creativity riffs on the pineapple design and the gingham check found in the selection. The space will be defined by a glossy green vertical frame – outlined by LED strip lights – to form a full wainscot with upholstered panels in white and blue checker printed fabric. The environment will be complemented by a ruby red carpet and an illuminated sign featuring the pineapple and rose motif. The product selection will also be available online at gucci.com.
You May Also Like: Fashion Models
You May Also Like: Fashion Campaigns
Creative Director: Alessandro Michele
Art Director: SAS MAYBE

Photographer & Director: Tyler Mitchell
Make up: Maki Iryoke
Hair: Mustafa Yana